Robbie Knievel passes away at 60; 10 iconic performances of the legendary stuntman
Robbie Knievel, the legendary stuntman who is the son of Daredevil Evel Knievel, passed away on January 13, Friday at the age of 60, after a long battle with cancer.
Updated on Jan 14, 2023 | 08:04 AM IST | 93.4K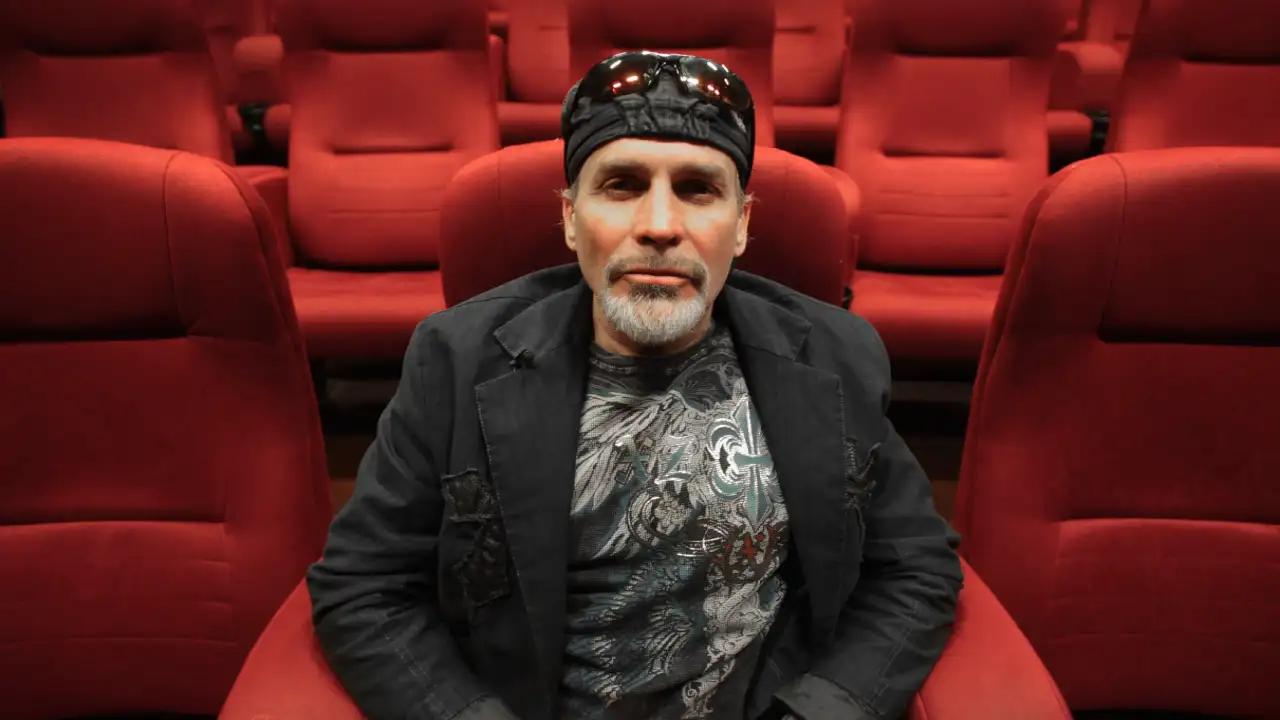 Robbie Knievel, the legendary stuntman and American Daredevil, is no more. As per the latest reports, Knievel breathed his last on January 13, Friday after a prolonged battle with cancer, at the age of 60. The veteran stuntman, who is well-known for his power-packed motorcycle stunts and high-profile jumps, was the son of legendary American Daredevil Evel Knievel. He performed his final stunt in 2011 at Coachella, California, where he jumped over 150 feet above the tractor-trailer trucks.
About Robbie Knievel
The American Daredevil was born Robert Edward Knievel II, as the son of the stuntman Robert Evel Knievel and his first wife, Linda. He was the third of four children, including two boys and two girls. Knievel was named after his paternal grandfather. As per the reports, Robbie Knievel began jumping his bicycle at age four and rode motorcycles at age seven. The celebrated stuntman performed his first stunt at the age of eight with his celebrated father at Madison Square Garden. Robbie Knievel began his first tour at the age of 12 with his father where he would perform in the pre-jump shows. Knievel attended Central Catholic High School in Butte, Montana between 1975 and 1976, but soon dropped out. 
Robbie and his career
Robbie Knievel wanted to lengthen his jumps during his school days but had to wait till he got the approval of his famous father. The stuntman carved her niche for himself and moved away from the shadow of his father Evel Knievel right from the beginning of his career. Until 2009, he used high-performance Honda CR500 motocross bikes that have been designed for jumping. Evel, on the other hand, had made most of his record-breaking jumps using a Harley-Davidson XR-750 motorcycle. However, Robbie Knievel often replicated his father Evel Knievel's jumps, including his 1967 Caesars Palace crash.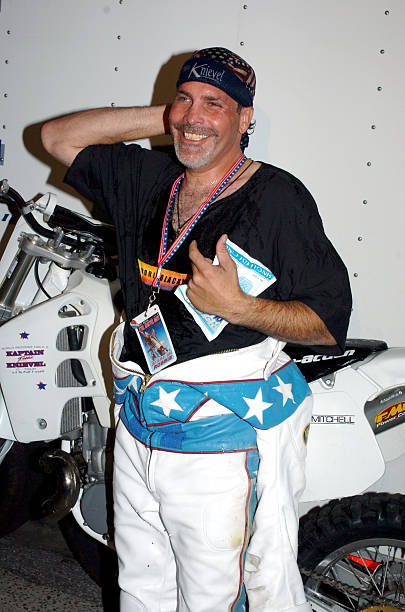 ALSO READ: Mala Gaonkar's SurgoCap makes biggest debut of a hedge fund led by a woman; 6 things about the businesswoman
Now, let's have a look at the 10 iconic performances of Robbie Knievel...
1. The Ceasers Palace jump
Robbie Knievel jumped the Caesars Palace fountains in 1989, to pay homage to his father. The jump took place 22 years after Evel failed to clear the fountains in 1967. Knievel landed safely and became the first to successfully jump the fountains. "That was for you, Dad," stated Knievel, following the jump.
2. Duel Jump
Robbie Knievel challenged British motorcycle stuntman Eddie Kidd to a world title 'jump off' competition in Bay St. Louis, Mississippi, in 1993. Knievel had deemed Kidd to be the only jump rider in the world worthy of challenging him. The competition required each rider to make three motorbike jumps, with the cumulative distance covered by each rider calculated to determine the winner of the contest.
3. 30 Limouines
Knievel attempted a record-breaking jump of 231 feet over 30 limousines, On February 24, 1998. The celebrated jump took place at the Tropicana Hotel in Las Vegas.
4. Jockey Club jump
Knievel jumped the 130-foot gap between the two 13-story Jockey Club towers in Las Vegas, in February 1999. To avoid falling off the second tower, the American Daredevil had to intentionally crash his motorcycle into bales of hay.
5. The famous Grand Canyon jump
One of the most famous bike jumps of Robbie Knievel happened on May 20, 1999. Robbie jumped his motorcycle for a personal record of 228 feet. However, Knievel lost control of the bike on landing and broke his leg in the ensuing crash. He performed this jump as a dedication to his legendary father, who had desired to perform a Grand Canyon jump.
6. The train jump
Robbie Knievel jumped over a moving locomotive at the Palestine Park Depot in Texas, on February 23, 2000. The veteran stuntman reached the ramp at a speed of 80 mph. While Robbie Knievel was in mid-air, the locomotive destroyed his launch ramp.
7. Diet Pepsi truck jump
Robbie Knievel jumped 15 Diet Pepsi trucks at the Chinook Winds Casino in 2003. In late March 2006, he jumped from one barge to another in Jacksonville, Florida. Later, in late July 2006, he made a triple tribute jump to his father Evel at Evel Knievel Days in Butte, Montana by jumping the Batmobile, four huge flame throwers, and a 1959-era Harley-Davidson motorcycle.
8. Military vehicles jump
On March 18, 2007, at the North Carolina Auto Expo in Raleigh, North Carolina, Robbie Knievel jumped an assortment of military vehicles. Immediately after that, he appeared in a national broadcast commercial for Holiday Inn Express.
9. Texas Motor Speedway jump
On June 7, 2008, Robbie Knievel made a successful jump at the Texas Motor Speedway in Ft. Worth, Texas. He cleared 21 Hummers on the front stretch of the speedway. The stuntman was originally going to jump 25 Hummers. However, there was a strong sustained headwind that evening.
10. Back-to-back jumps in Nashville
Robbie Knievel successfully performed two back-to-back jumps in Nashville, Tennessee to promote a glow-in-the-dark paint, on October 31, 2008. He ended 2008 with a New Year's Eve jump at the newly renovated volcano at the Mirage Hotel in Las Vegas. The stunt was advertised as jumping over the top of the Mirage's volcano; however, Knievel limited the stunt to an approximately 200-foot ramp to ramp jump in front of the volcano.
ALSO READ: All you need to know about Shankar Mishra, who urinated on a woman on Air India's New York- New Delhi flight
About The Author
Hopelessly in love with Indian cinema, Akhila grew up watching Malayalam and Tamil films and those are still her firs...t loves. She focuses on writing about South films and Bollywood and tracking and keeping an eye on everyday entertainment. Akhila is an M.S. Communication graduate and has been active in the world of film journalism for the last 8 years. She is a diehard Mani Ratnam-AR Rahman fangirl.
Read more
Top Comments
There are no comments in this article yet. Be first to post one!