WATCH: Twitch streamer almost pukes after finding 'trash' in KFC burger
A Twitch streamer in Germany was left choking after a bite of her KFC burger resulted in "trash" in her mouth
Published on Sep 18, 2023 | 07:53 PM IST | 32.9K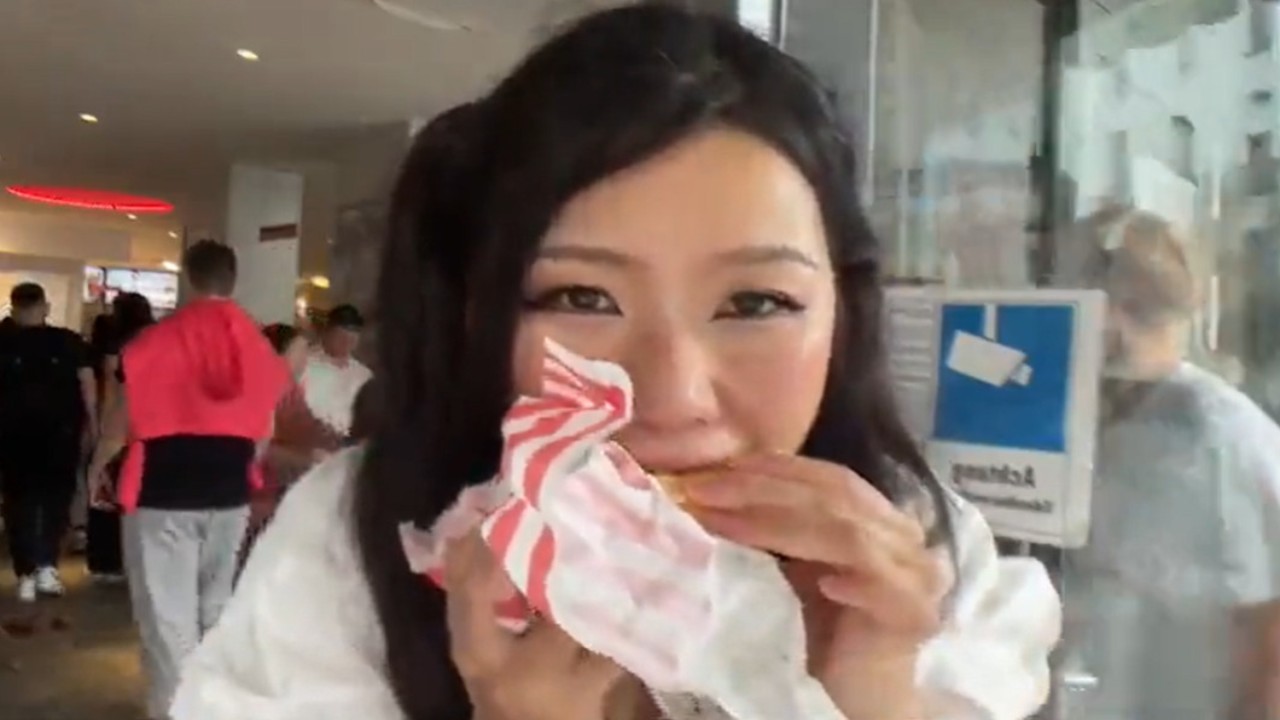 Key Highlight
Twitch broadcaster gagging after she spotted 'trash' in the burger she was halfway through eating

When she wanted to speak with a manager, he disregarded her claims as 'not possible'
Despite the fact that their specialty is food, not drama, KFC has garnered a reputation for making headlines throughout the years. As per Dexerto, there have been numerous notable occurrences, ranging from workers throwing pitchers of water to a fast food business providing Diablo 4 beta access in exchange for a particular sandwich purchase. 
Their most recent shenanigans, however, nearly caused one IRL Twitch broadcaster to vomit after she spotted "trash" in the burger she was halfway through eating as reported by Dexerto. 
'hazunats' finding trash in her KFC burger 
Twitch streamer Hazu, also known online as 'hazunats,' was at Oktoberfest in Munich, Germany during which she stopped to eat at a KFC. According to Dexerto, Hazu had to stop livestreaming her dining experience as she was eating her burger after discovering a ball of paper in her food. 
ALSO READ: 'Logan is going to get mad': Adin Ross makes stunning claim about Jake Paul-KSI's alleged beef
"I got trash from the burger," Hazu replied, pulling it out of her mouth. Please wait a moment. I'm trying to relax here. "Yes, it's real!" The "trash" seemed to be a scrunched-up receipt, which caused Hazu to gag when she realized the thing she had almost eaten. 
How did the manager respond? 
"I think it's a revenge thing because I asked them to remake it," Hazu speculated. When she wanted to speak with a manager, he disregarded her claims as "not possible." As per Dexerto, Hazu declined the manager's offer of a replacement burger, instead informing her viewers that she was going to email KFC about the event. 
"I cannot believe it. I'm so pissed," Hazu exclaimed as she exited the restaurant, before noticing she'd forgotten her jacket. When Hazu was forced to go back there, the manager approached her and denied her accusations until she was eventually allowed to leave. 
This incident sparked a discussion online 
The event sparked a bigger discussion about fast-food food safety and quality management. Many viewers were upset by the incident, questioning the cleanliness and hygiene policies of their favorite fast-food restaurants. Some others even revealed their own experiences with finding unusual things in their cuisine. 
In the future, it is anticipated that occurrences like this will serve as a wake-up call for fast-food restaurants to prioritize food safety and quality management, guaranteeing that customers may enjoy their meals without being surprised by anything unpleasant. 
ALSO READ: DDG shocks fans with home invasion footage: Intruders assault rapper in startling video
Know more about KFC
When was KFC established?
KFC was established in the year 1952 in North Corbin, Kentucky, United States.
---
Who founded KFC?
Colonel Sanders and Pete Harman were the founders of KFC.
---
About The Author
Be it current world affairs or hearsay regarding your favorite content creator with a plethora of write-ups under her
...
Read more
Top Comments
There are no comments in this article yet. Be first to post one!