What did Danilo Cavalcante do? Convicted murderer facing 20 new charges after being caught again
Convicted murderer Danilo Cavalcante faces new charges, including burglary and theft, after an escape, which resulted in a widespread manhunt across Pennsylvania.
Published on Nov 14, 2023 | 09:13 PM IST | 19.2K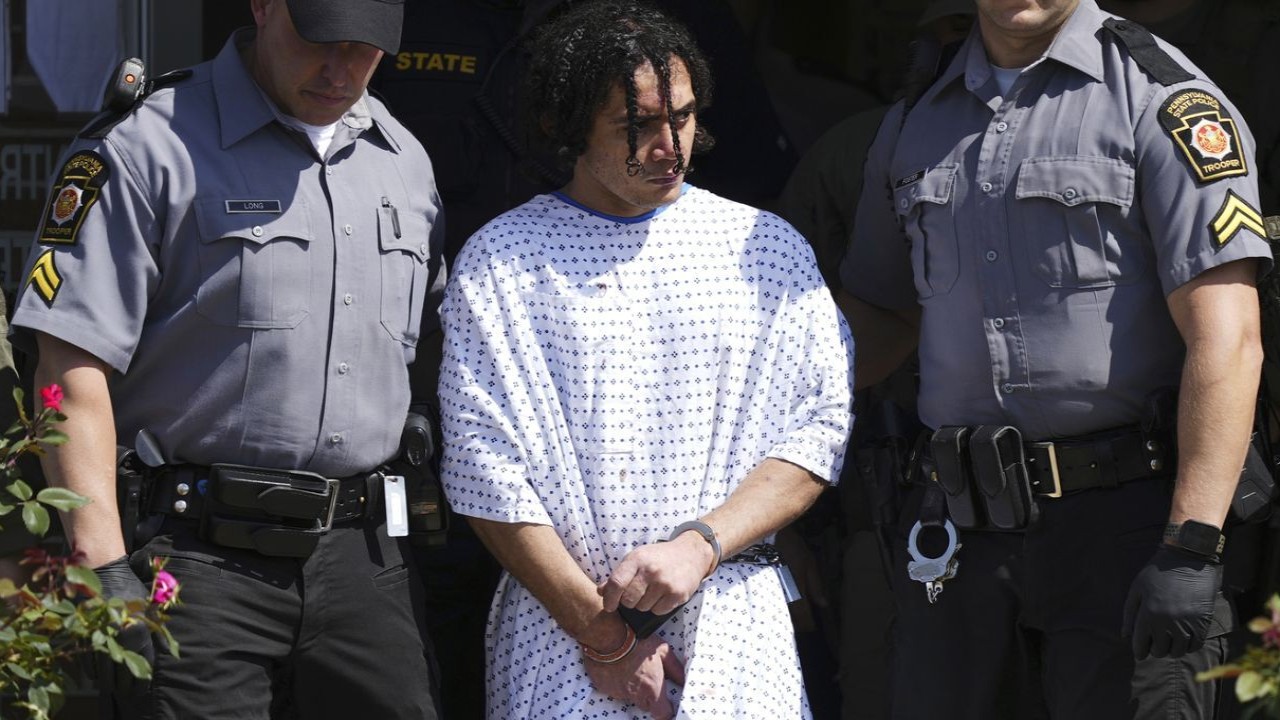 Danilo Cavalcante, the convicted murderer who triggered a widespread manhunt following his escape from a southeast Pennsylvania prison, is now confronting additional charges related to alleged crimes committed while on the run. 
Pennsylvania State Police have indicted Cavalcante, 34, with several felonies and misdemeanors, encompassing burglary, firearm possession, and theft, among others.
Charges stemming from escaped Danilo Cavalcante's activities
The charges, disclosed by investigators, pertain to Danilo Cavalcante's purported burglaries and thefts during his flight. Allegedly, he broke into residences and stole a transit van, a rifle, ammunition, clothing, and assorted items. 
Pennsylvania Attorney General Michelle Henry remarked that he resorted to many means to evade authorities, heightening risks to public safety. 
Initially sentenced to life imprisonment for murdering his ex-girlfriend in 2021, Cavalcante absconded from Chester County Prison on August 31. As reported by USA Today, despite a massive two-week pursuit involving law enforcement across southeastern Pennsylvania, he managed to elude capture until September 13.
The string of offenses and search operation
Authorities claim Danilo Cavalcante engaged in burglaries across Pennsbury and South Coventry townships, allegedly stealing items to alter his appearance and facilitate his escape. 
Incidents include the burglary of a Pennsbury Township home, identified after his capture when the resident recognized stolen belongings. A transit van theft from Pocopson Township, near the prison, and the theft of a rifle loaded with ammunition from South Coventry Township were also reported.
Cavalcante's escape caused upheaval, with shelter-in-place orders, school closures, and roadblocks impacting communities during the intensive search. Criticism of the Chester County Prison's security ensued, particularly following previous escape incidents and warnings regarding Cavalcante's potential breakout.
In response to concerns, the prison board approved security enhancement plans amounting to $3.5 million, emphasizing the need for heightened security measures and revamped operational protocols.
ALSO READ: Who was M. Russell Ballard? Explore the legacy of general Church leader as he passes away at 95
FAQ
What charges is Danilo Cavalcante facing after he escaped from prison?
Cavalcante faces charges of burglary, criminal trespassing, firearm possession, and theft-related offenses for actions committed during his escape.
---
What impact did Cavalcante's escape have?
His escape heightened criticism of Chester County Prison's security measures, prompting plans for $3.5 million in security enhancements.
---
About The Author
Shovan has a Masters in Mass Communication and Journalism degree from Calcutta University. He loves to live in the
...
Read more
Top Comments
There are no comments in this article yet. Be first to post one!