What did xQc say about Adept? Streamer makes incredible revelation about latter involving Only Fans
During his recent stream, xQc revealed how Adept threatened him to give money or she would open OnlyFans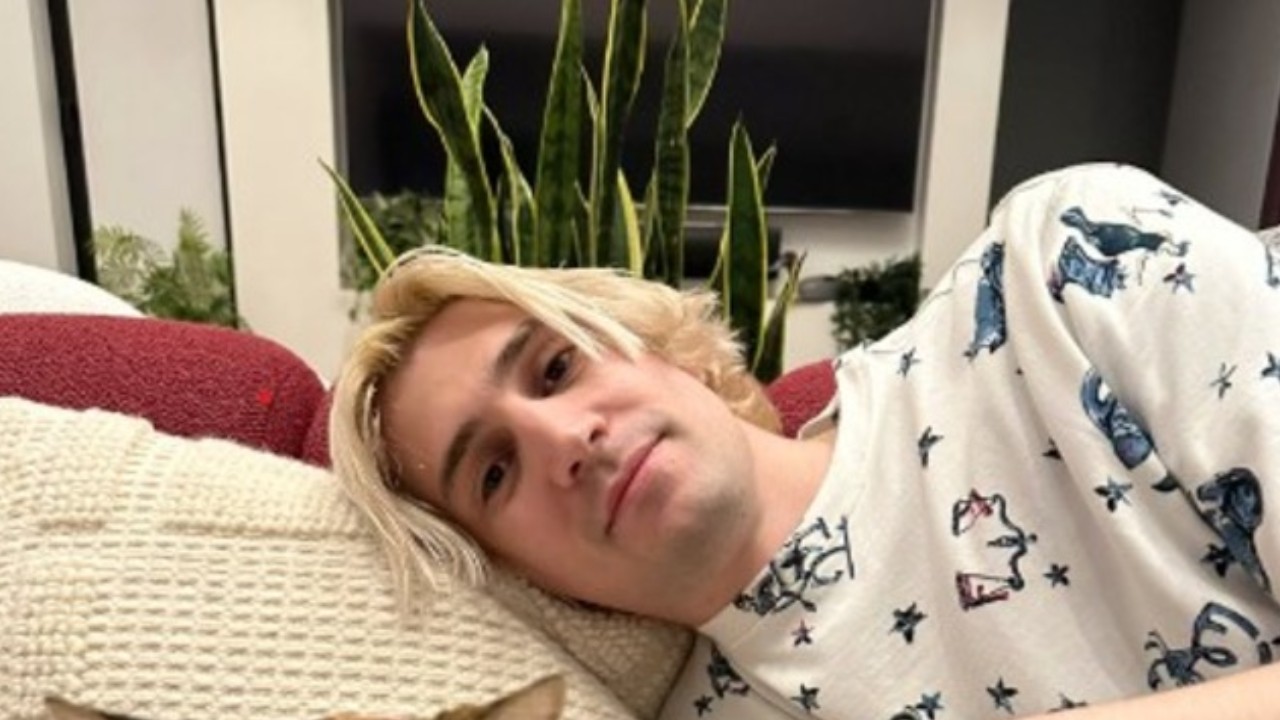 Key Highlight
Streamers xQc and Adept were once the 'it' couple of the streaming industry

In September 2022, xQc announced that the two had split up
Trigger Warning: This article contains references to assault
Some streamers try their best to keep things private and offline, especially when it comes to relationships, despite the fact that some viewers want to know every detail of their favorite streamers' lives. Since xQc and Adept were 'roommates' and nothing more, it had been a running joke between the two of them for a while, but there had been plenty of slip-ups.  The 'it' couple in the streaming community used to be xQc and Adept. However, since they made their breakup public in September 2022, things have gotten worse.
Over the past year, there has been a lot of squabbling between the ex-partners; the most recent development is that Adept is reported to have demanded "millions of dollars" to end an assault investigation.
ALSO READ: What did xQc say about gambling? Streamer gives major update after USD 5 million win
xQc says Adpet threatened him about starting OnlyFans
In a recent Kick stream, xQc asserted that Adept had threatened to open an OnlyFans account if he didn't pay her money. Adept had lately claimed she had been married to the streamer for three years. The conversation regarding xQc's ex, Adept, began as he was playing Counter-Strike 2 on his Kick stream. On the stream, he said to his viewers: "At one point, there was literally an ongoing, recurrent threat of like 'pay me money or I'll do OnlyFans live sh*t then."
In the past, The Overwatch player has expressed his stance on OnlyFans in the open, calling it "bottom-of-the-barrel behavior." He said, "I could be on my last leg. I could be on my last dime. I wouldn't do OnlyFans. That sh*t is absolute f**king brain rot,. I ain't doing that. Bottom of the barrel behavior."
The legal drama
Periodically, the two split up before making up and getting back together. But on September 15, 2022, xQc revealed during a stream that he and Adept had once more split. The ownership of xQc's McLaren supercar, which is in Adept's name given that xQc lacks a license, was the first dramatic development following the breakup.
Then it came to light that Adept had actually filed for divorce, claiming that she and xQc were in a "common law marriage" and that she had pursued legal proceedings. Documents that were leaked also showed that xQc is not allowed to talk about the subject live. Although the legal dispute is probably still in progress, neither xQc nor Adept seem to let this stop them from criticizing one another.
ALSO READ: Felix xQc Lengyel opens up about legal saga: Allegations, investigations, and a shocking million dollars offer
Know more about xQc
Where is xQc from?
xQc is a Canadian online streamer and former professional Overwatch player who is from Laval, Canada.
---
How does xQc earn?
XQc's wealth primarily stems from his substantial Twitch earnings, with an estimated monthly income of $300,000, complemented by brand deals, subscriptions, and a thriving YouTube channel with over 2.22 million subscribers.
---
---