What does The Boring Company do? A closer look at Elon Musk's USD 7 billion worth venture
Elon Musk's business endeavor, 'The Boring Company,' is a testament to Musk's vision of conquering traffic congestion and revolutionizing transportation.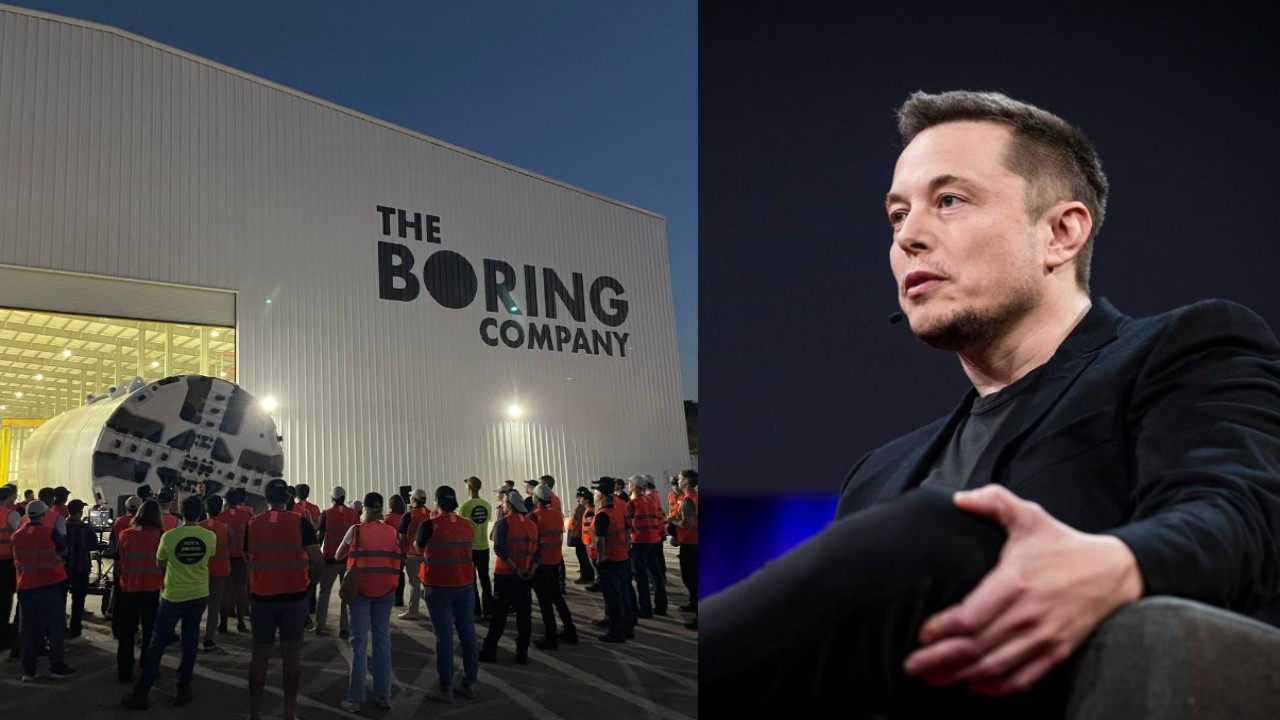 Key Highlight
Elon Musk's frustration with Los Angeles traffic led to the birth of The Boring Company

Beyond Las Vegas, The Boring Company is eyeing tunneling projects in Miami and California
Elon Musk's endeavors have never failed to captivate the interest in the field of innovation and ambitious ideas. "The Boring Company," for example, is a testimony to Musk's aim of overcoming traffic congestion and reinventing transportation. This tunnel construction wonder was established in 2017 and has lately attained a remarkable estimated worth of $7 billion as per Investopedia. Let us examine this ground-breaking initiative in four critical areas. 
The genesis: Battling traffic woes 
Elon Musk founded The Boring Company in response to his deep irritation with the never-ending bottleneck of Los Angeles traffic. Musk, a creative entrepreneur with a knack for tackling global concerns, believed it was time to attack traffic problems underground. Recognizing the constraints of the typical two-dimensional transit network sparked his first concept for the project. As a result, the concept of tunneling to construct an alternate transit system was born. 
ALSO READ: Social media channel makes major claim about Vladimir Putin's health: Details inside
The tunnels: Beyond the ordinary 
According to Investopedia, The major purpose of the Boring Company is to increase tunneling speed in order to make the creation of a large underground network financially possible. They began using standard tunnel boring equipment, but have subsequently developed their own ground-breaking technology. The Prufrock machine, which can mine around one mile per week, is already transforming tunnel construction. The Prufrock-3, which can dig up to seven miles daily, is their most recent acquisition. These advancements are transforming tunneling, which was traditionally a time-consuming and costly technique, into a quick and cost-effective alternative for urban transit. 
Tunneling projects: Unveiling the future 
The Boring Company's physical accomplishments are as impressive. The Las Vegas Convention Center (LVCC) Loop, which opened in 2021, is one of their most high-profile projects. This tunnel loop extends 1.7 miles and provides high-speed transportation to conferencegoers. With plans to expand the tunnels to 68 miles in Las Vegas, the system promises to be a game changer for urban travel. The LVCC Loop is just the starting point for their ambition of connecting cities and making travel quicker, safer, and more efficient. 
Future prospects: Challenging obstacles 
Elon Musk's grandiose goal goes well beyond the initiatives that have previously been realized. In addition to linking various regions of Las Vegas, The Boring Company is eyeing tunneling projects in other places such as Miami and San Bernardino County. Musk has suggested a two-mile tunnel beneath the Miami River for $30 million, a quarter of the projected cost of the local transportation authority. Similarly, proposals are in the works to construct a roughly 4-mile tunnel linking the Ontario airport to the Rancho Cucamonga Metrolink/Future Brightline West rail station in California. If these projects are successful, they have the potential to change the way we think about urban transportation infrastructure. 
The Boring Company is a light of hope in a world where traffic congestion is a daily struggle. Elon Musk's unrelenting pursuit of creative ideas and willingness to question the established quo has converted this $7 billion business into a vital participant in urban transportation's future. The Boring Company, with quicker tunneling equipment and an ever-expanding network of tunnels, is ready to transform the way we move within cities and beyond. The road ahead, or should we say tunnel, is thrilling and full of potential. 
ALSO READ: Donald Trump's controversial demand from Melania Trump leaked through audio tape: All you need to know
Know more about The Boring Company
How does The Boring Company's tunneling technology work?
The company initially used conventional tunnel boring machines but has since developed its own innovative technology.
---
Is The Boring Company's tunneling technology environmentally friendly?
The Boring Company's technology aims to improve the efficiency of tunnel construction. By reducing construction time and costs, it may help decrease the environmental footprint associated with transportation infrastructure development.
---
---