What is the 24K Golden Prime contest? All about KSI and Logan Paul's new offering
Discover the billion-bottle milestone celebration and how to crack the code for a $500,000 24-carat gold prize. Dive into the world of Prime and their latest jaw-dropping adventure.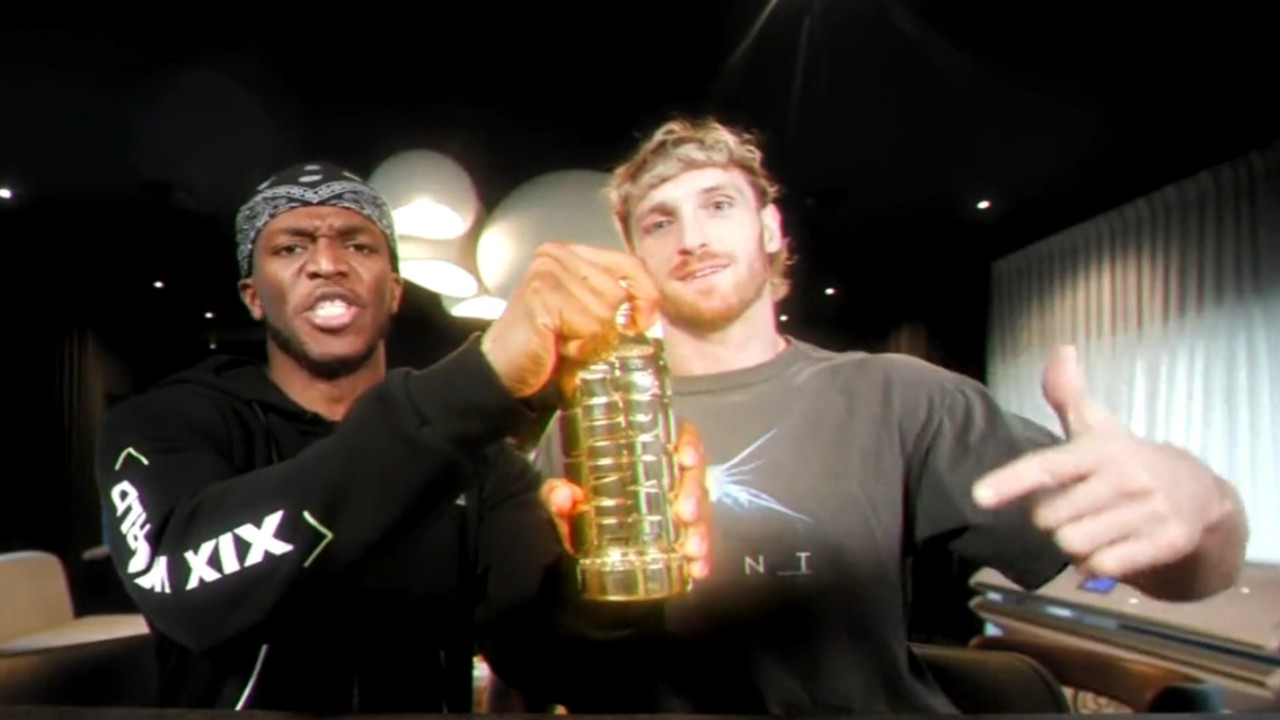 Key Highlight
Get ready for the billion-bottle milestone celebration with the 24K Golden Prime Contest

Dive into the thrilling contest rules as participants attempt to unlock the golden treasure
Few names stand out as brightly in the realm of social media sensations as KSI and Logan Paul. These two powerhouses, known for their boxing matches, amusing vlogs, and dynamic online presence, joined up in 2022 to create a sensation that transcended the digital realm—Prime, their exclusive brand of drinks. The introduction of the 24K Golden Prime Contest, an exceptional event that offers half a million dollars and the chance to unearth a solid gold treasure, is the newest buzz around this drink hit. 
Prime: The hyped beverage sensation 
Prime, a beverage brand that debuted in 2022, rapidly became a sensation. Its exceptional popularity resulted in swift sellouts and, in some places, self-checkout system failures. Prime built a space for itself in the competitive beverage sector with tantalizing tastes and an enticing marketing approach. It has, however, generated some criticism, notably among fitness industry influencers who questioned its contents and hydration promises. 
ALSO READ: SSSniperWolf doxxing scandal update: JacksFilms opens up on future plans
The Golden Prime Contest: A billion bottles milestone celebration 
The attention has now shifted to a more positive environment, with KSI and Logan Paul announcing the Golden Prime Contest. This contest is a celebration of Prime's mission to sell its billionth bottle, as well as a magnificent opportunity to thank the devoted fans who have made it all possible. The reward for this sweepstakes is a spectacular, one-of-a-kind 24-carat solid gold Prime bottle worth a whopping $500,000. 
Cracking the code to golden glory 
The Golden Prime Contest regulations are both exciting and difficult. KSI and Logan Paul have announced the placement of two golden Prime bottles in two historic cities: New York and London. Beginning November 10, people from all around the world may try their luck at breaking the code and claiming one of these incredible rewards. The endeavor, however, is not for the faint of heart. The golden bottles will be safely enclosed in bullet-proof glass cases, with one catch: these boxes are programmed to incinerate the valuable bottle 48 hours after the event begins. 
Mark Rober's ingenious touch 
Mark Rober, a YouTube engineer and inventor, has devised a brilliant technique to add an extra layer of excitement to the tournament. Torches are stored within bullet-proof glass cases and will be used when the countdown begins. To unlock the glass and take the golden prize within, contestants must guess and enter a six-digit code. The pressure is on, the clock is ticking, and the stakes couldn't be greater. To stand a chance of winning the heart-pounding race against time, the participants must combine wit and drive. 
The Golden Prime bottle isn't your average prize. It's made of 24-carat gold and embodies the exclusivity and richness that KSI and Logan Paul's Prime brand represent. This pure gold treasure, valued at an amazing half a million dollars, is more than simply a reward; it's a symbol of Prime's extraordinary journey and its devoted fan following. 
ALSO READ: 'He prolly gonna run for President': Netizens in awe as MrBeast builds 100 wells in Africa
Know more about the 24K Golden Prime Contest.
What is the Golden Prime Contest all about?
The Golden Prime Contest is a celebration of Prime's journey toward selling its billionth bottle. It offers participants a chance to win a spectacular half a million dollar prize in the form of a unique 24-carat gold Prime bottle.
---
When does the Golden Prime Contest begin?
The contest starts on November 10. In New York, it kicks off at 11 a.m. EST, while in London, it begins at 3 p.m. GMT.
---
---