Who is Andrea Giambruno? Insights into Italian PM Giorgia Meloni's partner
Andrea Giambruno: the partner of far-right Italian Prime Minister Giorgia Meloni, criticism from netizens, first ever gentleman and a TV figure.
Published on Sep 18, 2023 | 05:55 PM IST | 131.9K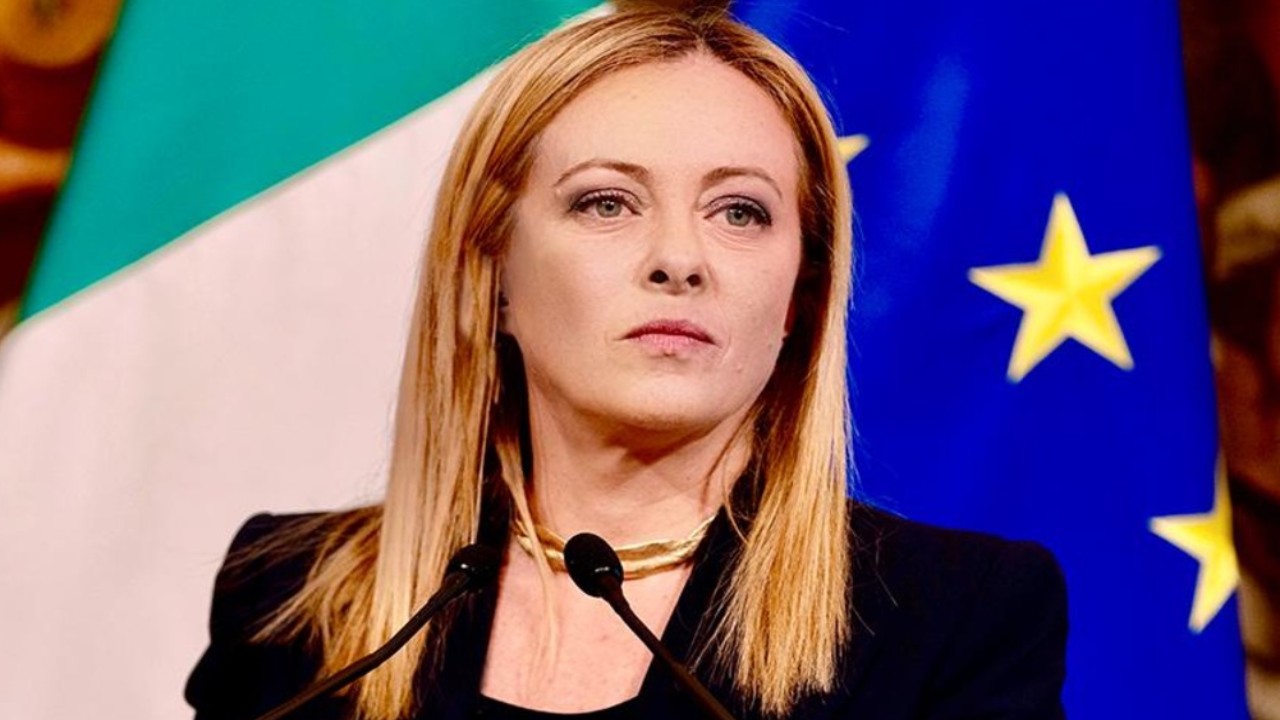 Key Highlight
Andrea Giambruno's remarks on rising rape cases sparked significant debate in the country

He caused another debate by trivializing July heat and downplaying consequences of climate change

Andrea began working in television when he was 22 years old, while studying at Catholic University
The Italy prime minister, Giorgia Meloni's partner, as per Le Monde is one of the faces of Silvio Berlusconi's Mediaset group. His recent remarks on rape on a television show he anchors stunned viewers. 
His remarks about rape in Italy 
Andrea Giambruno, the partner of far-right Italian Prime Minister Giorgia Meloni, made comments on the Monday, August 28 edition of his new TV show, Diario del Giorno (Daily News), that sparked significant debate in a country that is still recovering from several cases of gang rapes, particularly of minors, in Naples and Palermo.  
"If you go dancing, you have every right to get drunk," he added, summarizing the remarks of one of his guests eager to provide counsel to young women as reported by Le Monde. "But if you avoid becoming drunk and passing out, you might prevent certain problems since that's when things go wrong." These statements were immediately perceived as blaming the victim. He rejected it, claiming it was a political tactic. 
Skepticism about climate change 
Andrea Giambruno had previously caused another debate by trivializing the July heat and downplaying the consequences of climate change. He went after German Health Minister Karl Lauterbach this summer. Lauterbach warned of the country's weather on the social network X (previously Twitter) on July 13, while on vacation in Italy, writing: "I'm in Bologna and today I'm off to Tuscany, where the heatwave is spectacular. If things continue as they are, these holiday spots will have no future. Southern Europe is being destroyed by climate change. This is the end of an era." "If you don't feel well, go home," Giambruno said on television as reported by Le Monde. "You'll be OK in the Black Forest, won't you?" 
ALSO READ: What are the potential dangers of consuming Tilapia? California mom loses limbs to rare infection after eating contaminated fish
First Gentleman of Italy 
Giambruno, who was born in Milan in 1981, met Meloni in 2015 when he was working as a writer for a TV show on which the future prime minister of Italy appeared. Meloni, a native of Rome, was then restricted to the political periphery. Despite their vocal support for the conventional family, the pair have not tied the knot and has one daughter, Ginevra, who was born in 2016. Giambruno also has distinct moral views from Meloni, most notably on assisted suicide. 
Andrea's career as a TV figure 
Andrea Giambruno began working in television when he was 22 years old, while still studying at the Catholic University of Milan. In recent years, he has made the transition from spectator to the set, becoming one of the main faces of Mediaset, the Berlusconi family's media conglomerate. According to Le Monde, Meloni departed his job as host of the Studio Aperto show and the Milan studios after the September 2022 legislative elections, which brought him to power a month later. He has since taken over the Rete 4 channel's Diario del Giorno news commentary chat show. 
ALSO READ: What happened to Sergio Brown? Former NFL player goes missing after mother's death in Chicago suburb
Know more about Andrea Giambruno
How old is Andrea Giambruno?
Andrea Giambruno is 42 years old.
---
Is Andrea Giambruno married?
Andrea Giambruno and Giorgia Meloni haven't tied the knot but they are in a relationship and have a daughter. Ginevra.
---
About The Author
Be it current world affairs or hearsay regarding your favorite content creator with a plethora of write-ups under her
...
Read more
Top Comments
There are no comments in this article yet. Be first to post one!