Who is Lawrence Jones? Here's what we know so far about new 'Fox and Friends' co-host
Lawrence Jones is the newest co-host of the popular Fox News morning show "Fox and Friends," joining the team in morning show.
Published on Sep 15, 2023 | 03:39 PM IST | 28.6K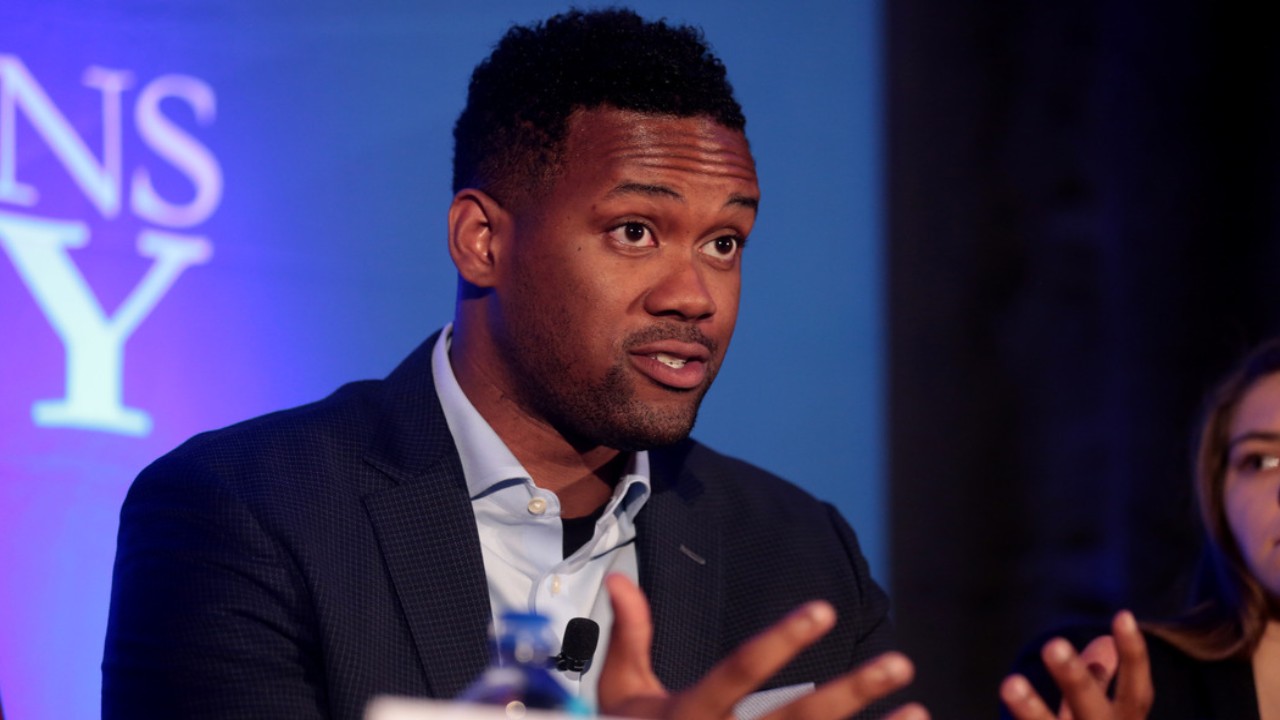 Key Highlight
Jones is excited for the new role and hopes to use his platform to bring attention to crucial topics

Lawrence Jones is a rising star in conservative media who is not afraid to speak his mind
Lawrence Jones, the newest co-host of Fox News' renowned morning show "Fox and Friends," will join the team which airs from 6 a.m. to 9 a.m. EST as declared by Fox News. But who is Lawrence Jones, and what do we know so far about him? 
Early life and career 
Jones grew up in Texas and attended Prairie View A&M University, where he studied political science. He began his career as a conservative pundit and writer for many right publications and think tanks, including The Blaze and the National Review. 
Jones joined Fox News as a contributor in 2018, where he immediately established himself as a rising figure in conservative media. He frequently appears on the network's opinion shows, giving his thoughts on the day's biggest political and cultural news events. 
ALSO READ: NASA's latest UFO Report: Here's what's been mentioned so far
Jones' popular conservative opinions 
Jones is well-known for his conservative stances on a variety of topics, including immigration, gun rights, and criminal justice reform. He also supports former President Donald Trump and frequently defends his policies and behavior. 
Jones is a wealthy entrepreneur in addition to his involvement in conservative media. He founded and serves as the editor-in-chief of Campus Reform, a conservative news website focusing on college campuses. He also leads the political consulting firm Lawrence Jones Consulting and is the author of the book "Dear Father, Dear Son: Two Lives...Eight Hours." 
Jones is involved in a number of community and philanthropic groups in addition to his job in media and business. He is a Big Brothers Big Sisters of America mentor and a member of the Kershaw's Challenge charity's board of directors, which raises funds for impoverished children all around the world. 
Jones' joining in 'Fox and Friends' 
As per Fox News, Lawrence Jones is joining the morning show team 'Fox and Friends' as a co-host. Jones' selection as co-host has elicited varied reviews. Some conservatives are ecstatic about the move, seeing Jones as a youthful and energetic conservative media figure who will offer a new viewpoint to the show. 
Others, however, have attacked the choice, claiming that Jones lacks the experience and journalistic credentials of the other "Fox and Friends" co-hosts. They also refer to several contentious comments made by Jones in the past, such as suggesting that Black Lives Matter protestors are sympathetic to terrorists. 
"I am honored and humbled to join the 'Fox and Friends' family during such a pivotal time in our country's history," Jones said in a statement. "I look forward to sharing my thoughts on the day's top news stories and giving a voice to the hardworking Americans who make this country great." 
ALSO READ: Who presented 'alien corpses' to Mexican Congress? All you need to know about Jaime Maussan
Know more about Lawrence Jones
How old is Lawrence Jones?
Lawrence Jones is 30 years old,
---
Is Lawrence Jones married?
No, Lawrence Jones is not married but seems to be in a private relationship.
---
About The Author
Be it current world affairs or hearsay regarding your favorite content creator with a plethora of write-ups under her
...
Read more
Top Comments
There are no comments in this article yet. Be first to post one!