Who knocked Joe Rogan off Spotify's top spot? Learn more about Alix Earle
Alix Earle, a popular TikToker who started her Hot Mess podcast, has knocked Joe Rogan off the top place in Spotify's podcast charts.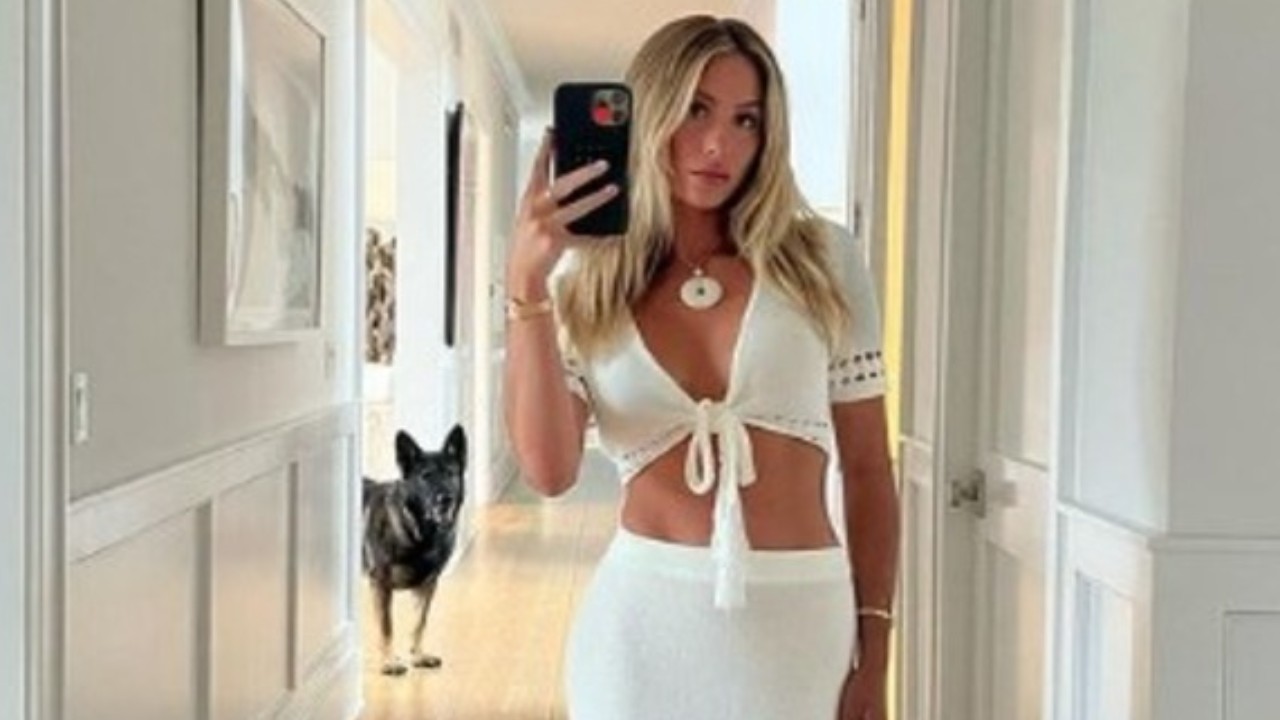 Key Highlight
Alix Earle has knocked Joe Rogan off the top place in Spotify's podcast charts

Alix Earle is an American social media influencer and TikToker who has more than 5 millon followers
As a highly popular and known podcaster, Joe Rogan doesn't require an introduction. The Joe Rogan Experience has become the largest podcast in the world over the past decade and a half thanks to the former Fear Factor host's ability to secure appearances from people all over the internet. Rogan has had the top spot on Spotify for a while.
However, Alix Earlier, a TikToker with tens of millions of online fans, has now replaced him. Despite not being a Spotify exclusive, the immensely popular TikToker's Hot Mess with Alix Earle podcast quickly replaced Rogan at the top of the charts after its September 21 debut. In fact, after the TikTok star overtook both Rogan and The Diary of a CEO podcast in the first episode, Rogan's show is now in third position.
ALSO READ: How much does Mr. Beast make? Forbes list reveals top content creators' earnings
Who is Alix Earle?
Earle's early life
Alix Ashley Earle is an American social media influencer on the video-sharing app TikTok. She has over five million followers on TikTok and is known as the "It Girl" and "hot best friend" among her fans. Earle was a student at Red Bank Catholic High School in New Jersey's Red Bank.  Earle graduated from the University of Miami's Patti and Allan Herbert School of Business in May 2023 with a degree in marketing.
Earle's rise to fame on TikTok 
During her first semester at the University of Miami in February 2020, Alix Earle started posting on TikTok. In her debut video, she and her friends displayed costumes they had constructed out of garbage bags.  Earle claimed that she first made an effort to present a flawless, idealized persona. When Alix Earle experienced severe acne brought on by several cysts on her face in the summer of 2022, her development on TikTok skyrocketed. 
She originally declined due to her acne, but afterward thought she could use her position to assist others who were experiencing the same issue. Later, Shee regarded the audience's response as favorable and encouraging. Alix Earle began creating "Get Ready With Me" (GRWM) films after her acne video, showing off her beauty regimen and talking about her daily life.
Earle's achievements
Earle was included Forbes 30 Under 30 list for 2023. A talent network run by Alexandra Cooper named Alix Earle as one of its first two content partners in August 2023. The "Alix Earle effect"—a result of Alix Earle's success and the devotion of her followers—often led the goods she promoted to sell out extremely rapidly. The influencer marketing firm Ubiquitous claims that one of Earle's films may boost product searches by up to 100% in a single day. She is paid between 40,000 dollars and 70,000 dollars for every sponsored video.
ALSO READ: What's Alex Cooper's claim to fame? Insights on Noah Syndergaard's ex
Know more about Alix Earle
Who is Alix Earle?
Alix Ashley Earle is an American social media influencer on the video-sharing app TikTok
---
When was Alix Earle born?
Alix Earle was born on December 16, 2000.
---
---