Why is Oklahoma Governor Kevin Stitt facing criticism for supporting cockfighting? Real reason explored
Controversy erupts as Oklahoma Governor Kevin Stitt openly supported cockfighting, drawing criticism from activists and former officials.
Published on Nov 16, 2023 | 09:05 PM IST | 24.9K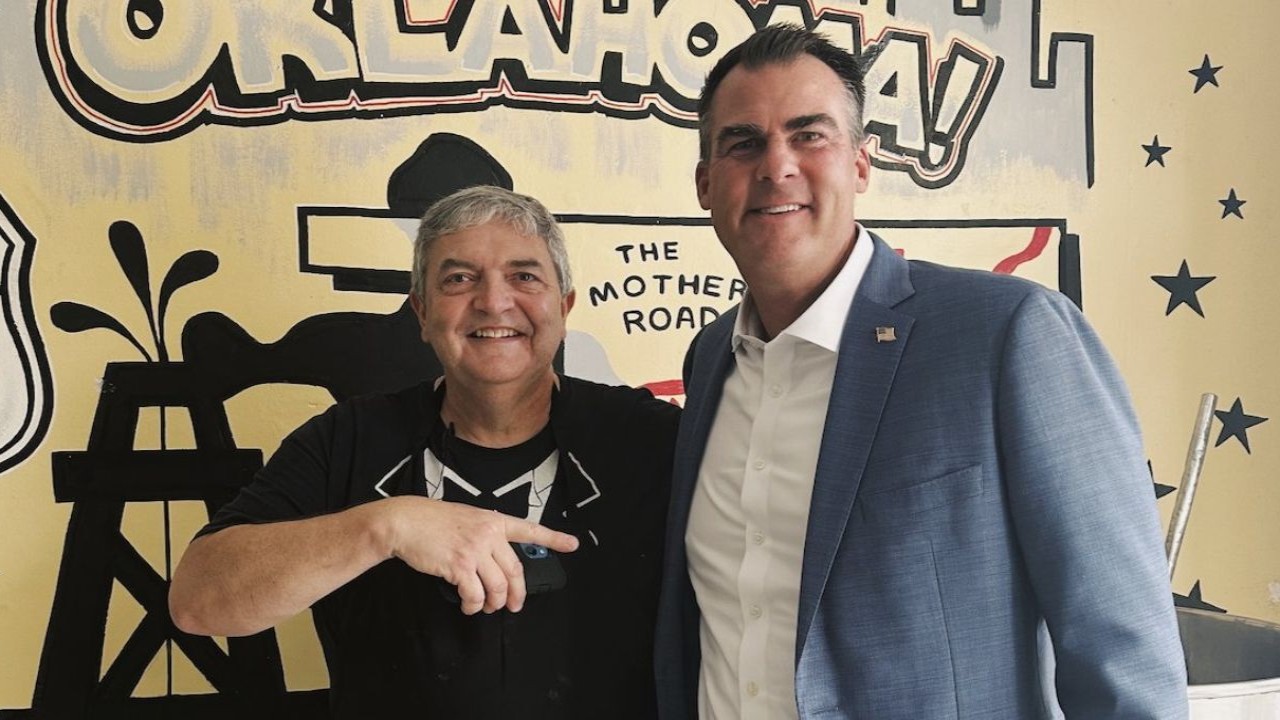 Key Highlight
Oklahoma Governor Kevin Stitt's public endorsement of cockfighting sparked outrage among activists

Former Oklahoma Attorney General and ex-Governor strongly condemned Stitt's stance
Oklahoma Governor Kevin Stitt is under fire from various quarters after voicing ardent support for the contentious practice of cockfighting. In a video address to the annual meeting of the Oklahoma Gamefowl Commission, Governor Stitt lauded the commission's efforts to preserve what he described as Oklahoma's heritage of cockfighting.
Stitt's comments, wherein he discussed the economic benefits of the sport, have drawn severe criticism from animal rights activists, former state officials, and concerned citizens.
Governor Stitt's public endorsement
As reported by New York Post, in his video message, Governor Stitt expressed his solidarity with the Gamefowl Commission, applauding their role in upholding Oklahoma's tradition of cockfighting. 
He emphasized the significance of the sport in bolstering the state's rural economy, despite its illegal status since 2002. Stitt highlighted the economic contributions of the nearly 5,000 game fowl farmers across the state, signaling his anticipation for future legislative sessions that might reconsider the legalization of cockfighting.
Backlash and criticism
Stitt's vocal support for cockfighting has triggered widespread criticism. Former Oklahoma Attorney General Drew Edmondson criticized the Governor by saying, "Cockfighting is brutal and linked to other criminal activities," in a released statement.
Similarly, former Governor Frank Keating expressed his dismay, highlighting polling data that demonstrates overwhelming public opposition to legalizing cockfighting. Keating labeled the Governor's stance as regressive and detrimental to the state's progress.
Strong reactions from activists and observers
Animal rights activists, including Wayne Pacelle, President of Animal Wellness Action, censured Stitt's stance, considering it a departure from the consensus among Oklahoma lawmakers. 
Pacelle denounced Stitt's apparent support for cockfighting, emphasizing its association with animal cruelty and lawlessness. He expressed astonishment at Stitt's position, noting its unprecedented nature in American politics.
ALSO READ: Did TikTok unearth 21-year-old Osama Bin Laden letter? Controversial deletion sparks curiosity
FAQ
Is cockfighting legal in Oklahoma?
No, cockfighting is illegal in Oklahoma since 2002, categorized as a felony under statewide law.
---
What sparked criticism against Governor Stitt's stance on cockfighting?
Governor Stitt openly praised the economic benefits and cultural heritage of cockfighting in a video message, triggering condemnation from activists.
---
About The Author
Shovan has a Masters in Mass Communication and Journalism degree from Calcutta University. He loves to live in the
...
Read more
Top Comments
There are no comments in this article yet. Be first to post one!