Anupamaa: A fresh start for Kapadias and Shahs on New Year
Forgetting old grievances and problems, the Shah family and the Kapadia family decide to start fresh as they celebrate the first day of the new year.
Updated on Jan 06, 2023 | 09:34 PM IST | 87.8K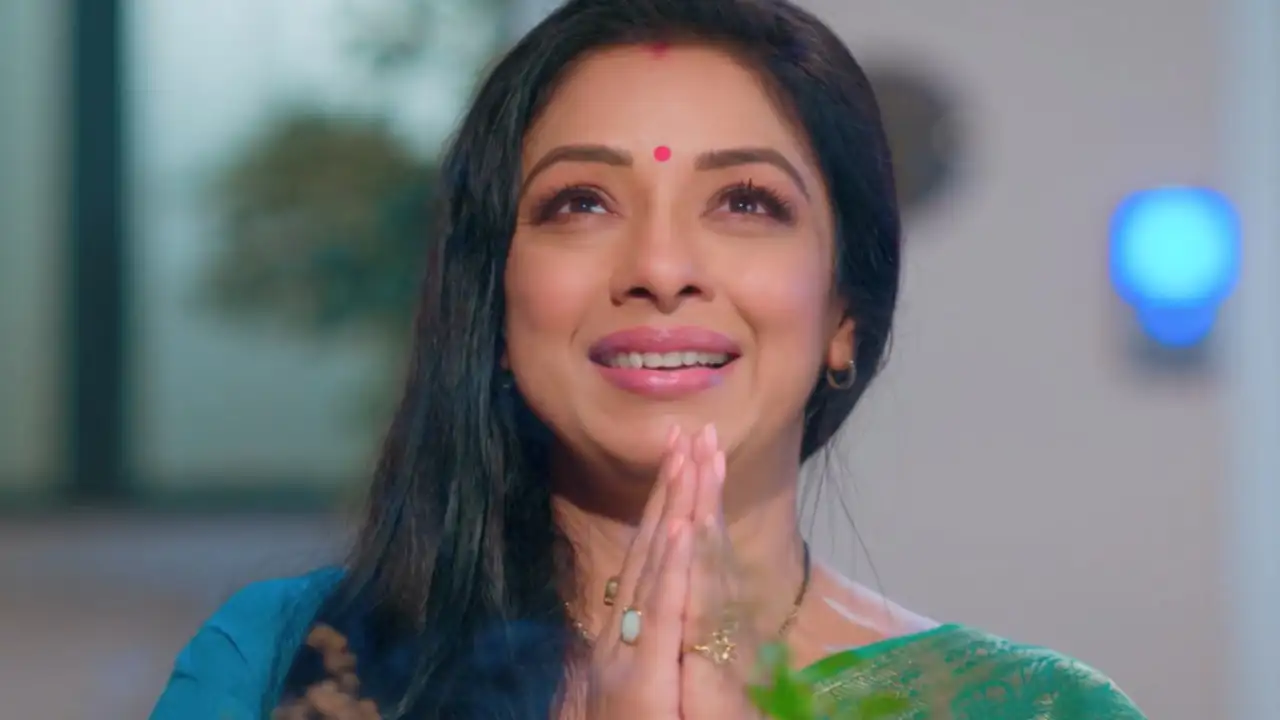 Anupamaa E973, January 6: Anupamaa cries inconsolably as she thinks about Anuj getting upset for being away from their daughter Choti Anu. Anuj then remembers his happy moments with Anupamaa and Choti Anu and gets teary-eyed. Kavya gets emotional as she thinks about Vanraj's statement about not leaving his family and moving to Delhi. Vanraj too gets teary-eyed as he thinks about his argument and happy times with Kavya. Toshu also weeps as he thinks about his argument with Kinjal. Kinjal cries as she remembers her argument with Toshu. Baa puts a blanket on Babuji while he is asleep and cries thinking about his statement when he said that he wanted to die. 
Baa then looks out of her window and watches everyone celebrating the new year. Pakhi and Adhik look happy as they walk hand-in-hand and celebrate the new year while clicking pictures. Samar and Dimple dance thinking about how Baa scolded them for being together. Ankush gets drunk, whereas Barkha takes pills and looks at pictures of people celebrating the new year. She then clicks a picture with Ankush to post on social media but gets emotional as she does it. Upset with Vanraj, Kavya then calls her ex-husband Anirudh. Choti Anu video calls Anupamaa and Anuj for wishing them Happy New Year. 
Kapadias and Shahs decide to start fresh in New Year: 
As the New Year begins, Anupamaa then realizes that a new year and a new chapter of life are starting, and life is giving more 365 days to live. She decides to forget the past and start fresh. Anupamaa starts her new year by seeking Tulsi's blessings. She then prays for everyone as she rings her new year. While taking god's blessings, she prays for her family and thanks god for bringing Choti Anu into their lives. She then prays for Anuj and confesses her mistake of not taking care of her family. She asks god to give her the strength to take care of everything as she loves Anuj a lot. Anupamaa then blows the 'shankh' and Anuj wakes up. After waking up, Anuj prays for Anupamaa and Choti Anu.
In Shah's house, it is seen that Baa confesses to not making mistakes anymore to Baapuji while the latter teases her. She tells Baapuji that she has always been rude to Anupamaa, but she won't do it anymore. She tells Baapuji that henceforth she will take care of the Shah family and its problems. Baapuji teases her and gets happy as she realizes her mistake. 
In Kapadia's house, Anupamaa enters her room and realizes that Anuj is bathing. She then plays music and makes her untidy bed. Anuj comes out of the bathroom, and Anupamaa says sorry to him for her mistakes. In Shah's house, Baa and Baapuji discuss breakfast, and soon Vanraj enters the house and tells them that he brought groceries and other house essentials. Baapuji teases Vanraj as he never took care of his house essentials. Vanraj tells him that he wants to start afresh in the new year. Toshu enters and talks about a surprise. In Kapadia's house, Anuj consoles Anupamaa and tells her that he is not upset with her, and both wish each other a Happy New Year. Anuj gets ready for work, and Anupamaa helps him as they listen to romantic songs, and the episode ends. 
ALSO READ: EXCLUSIVE: Anupamaa actress Rupali Ganguly shares how she will celebrate the first day of the new year
About The Author
A TV writer with three years of experience in Indian drama and reality shows. With a bachelor's degree in mass me...dia, Pramila likes to gather and double-check facts to keep the readers hooked. So far, she has written over 1000 posts. When not working, she likes to journal and binge-watch her favorite shows over a steaming cup of coffee.
Read more
Top Comments
There are no comments in this article yet. Be first to post one!