Anupamaa: Baa gets jealous of Anupama
Baa gets jealous of Anupama
Published on Oct 05, 2022 02:17 PM IST | 269.6K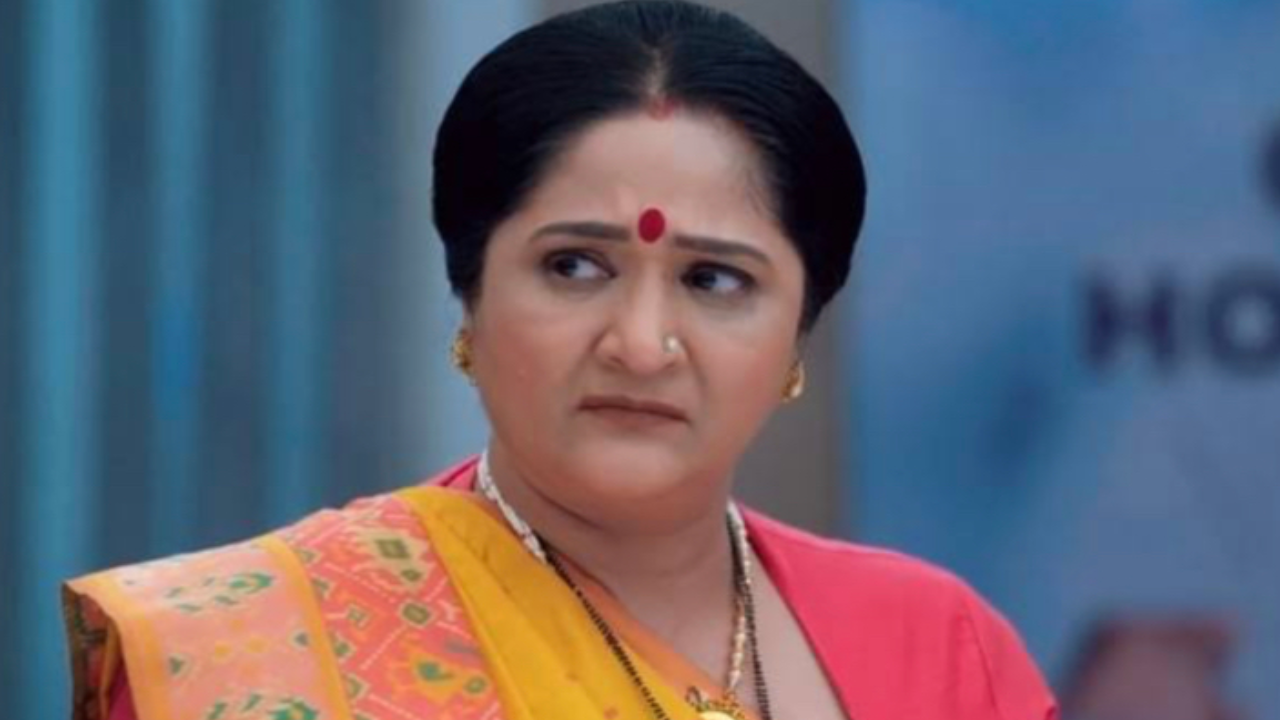 Baa does the Kanya Puja for Arya and then feeds her honey. Anu asks her why did she give honey and Baa tells that it's because Arya can't eat solid food as she's still a baby. Kinjal compliments Anu and Arya and Kavya agrees. Meenu asks for the gifts and Baa gives gifts to her, Anu and Arya. Anu asks Baa why did she give less money.
Baa gets angry and asks her to ask for money from her dad as he has a lot of money. Toshu emotionally watches Pakhi pampering Arya. Baa gets excited about the Garba competition the next day and says Kinjal and Toshu will win the best jodi. Vanraj asks her to think and speak. Kinjal refuses to come to the Garba event if Toshu arrives. Samar, Bapuji and Rakhi also agree with the same. Anupama decides everyone except Toshu will go to the event. 
He decides to go no matter what. The next day, Baa gets angry seeing Kinjal ready for the event but refused Toshu to attend the event. Vanraj asks her not to bring that topic up. Toshu cries in the park looking at Arya's photos and thinks no one is understanding his pain. Shahs go to the event and get surprised to see that Anuj and Anupama are the chief guests. Baa gets angry and Samar asks Pakhi to stop talking negatively. Anuj admires Anupama. Sheela and Chanda compliment Arya and question Kinjal if she isn't participating in the competition with Toshu, which makes her angry. Sheela and Chanda then compliment Anu which angers Baa and she angrily asks Anupama if she came here to become a celebrity. Anuj tells they want to spend time with everyone. Adhik, Ankush and Barkha enter and Baa gets furious. Toshu gets angry and jealous seeing everyone enjoying. The host praises Anuj and Anupama. She calls Baa to come to collect her award which leaves Baa in rage as she recalls giving an award to Anupama last year.
Top Comments
There are no comments in this article yet. Be first to post one!