Anupamaa Written Update, November 20, 2023: Anupama breaks down seeing Baa and Baapuji collapsed
In today's (November 20) episode of Anupamaa, Anupama rushes to the Shah house and gets shocked seeing Baa and Baapuji's condition. Read to know more!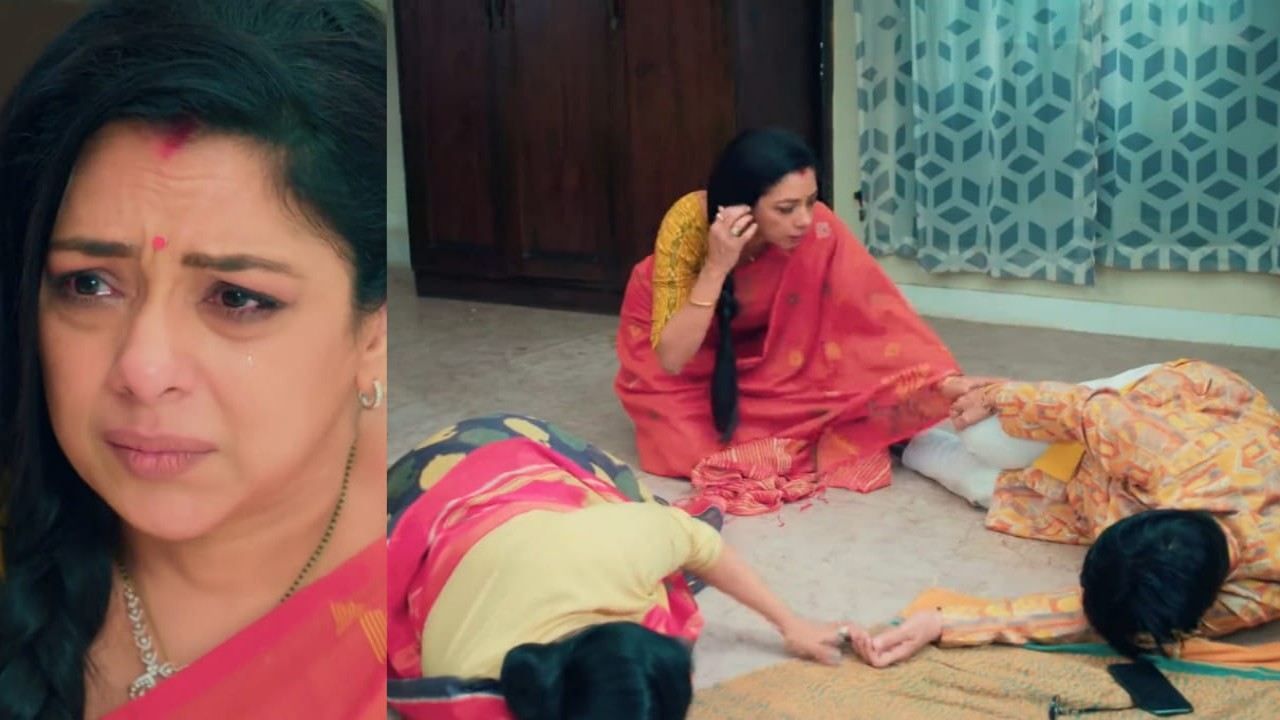 Anupamaa E1110, November 20, 2023: Anupama rushes to the Shah house and is shocked to see Baa and Baapuji collapsed on the floor. Choti Anu cries for Anupama. Meanwhile, Anuj tries to convince her to eat food but Malti Devi interrupts and provokes Anuj against Anupama. She tells Anuj that Anupama is not paying attention to Choti Anu and wants to be there for everyone else.
Anupama breaks down when she sees Baa and Baapuji lying on the floor. She shivers as she wakes them up. Baa and Baapuji cry as they see Anupama and apologize to her for calling her to help them. Anupama scolds them for being sorry about it. Anupama helps Baa and Baapuji to get up and apply ointment on their wounds. She then lightens Baa and Baapuji's mood by chatting with them. 
Malti Devi complains about Anupama's behavior to Barkha and calls her irresponsible. Pakhi, who overhears their conversation, lashes out at Malti Devi for calling out at Anupama. Malti Devi and Barkha get involved in an argument with Pakhi. Pakhi slams Malti Devi for leaving Anuj when he was born and also taunts Barkha for her behavior.
Malti pledges to push Anupama and her kids away from Anuj's life. Dimpy and Kavya break down after learning about what happened with Baa and Baapuji after they went out. They apologise to Baa and Baapuji. Baapuji and Baa get emotional as they talk about getting old and causing trouble in Anupama's life. Anupama consoles them and extends her support to them. Anupama then leaves for the Kapadia mansion.
Kavya and Dimpy have a heart-to-heart conversation with Baa and Baapuji and console them. Anupama convinces Choti Anu and spends time with her. Anupama remembers Baa and Baapuji's condition and worries about them. Kavya and Dimpy spend time with Baa and Baapuji to make them happy. However, Baa and Baapuji mention how difficult their life has become. Dimpy and Kavya ask them to forget everything and distract their attention. 
Anupama is happy to see that Choti Anu's medical report is normal. Romil also feels satisfied seeing her reports. Romil tells Anupama how he feels connected to Choti Anu from the time she tied Rakhi to him. He then mentions that he feels nice as everyone takes care of Choti Anu.
Further, Romil recalls how his mother was away when he got chickenpox and he was lying on the bed without eating and drinking water for three days. Romil gets emotional as he shares this with Anupama. Anupama consoles him and both then get teary-eyed. Romil touches Anupama's feet and seeks blessings from him. 
After having a heart-to-heart conversation, Romil tells Anupama that she shouldn't allow Malti Devi to stay in the Kapadia mansion. He tells Anupama that despite being Anuj's mother, Malti Devi wants to take him away from her. Anupama worries thinking about it and mentions how she can never be away from Anuj. The episode ends. 
Disclaimer: This episode was watched on Hotstar.
ALSO READ: Anupamaa Written Update, November 17, 2023: Choti Anu misunderstands Anupama after she saves Dimpy and not her

Highlights of the Month
Star Salman Khan
Born:
27 Dec 1965 (age 57 years), Indore, india
NET Worth: ~ 344.45 MN USD (RS 2,850 cr)
Salman Khan is among the most celebrated actors of Indian Cinema and has been a trendsetter in the true sense. It has been 35 years since he made his acting debut and his sheer consistency to deliver hit films is intact even in 2023. The month of November saw the release of the Maneesh Sharma-directed Tiger 3 starring Salman ...
Read more
Movie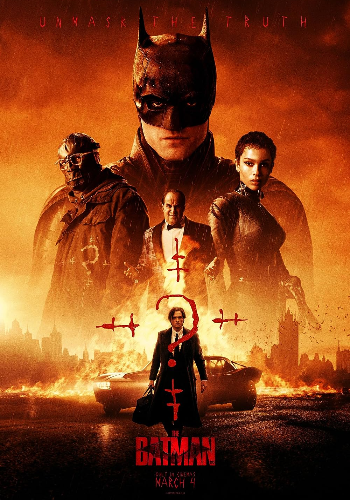 The Batman
Action, Drama, Crime
Cast:
Zoe Kravitz, Jeffrey Wright, Zoe Kravitz
BOX OFFICE Collection: ₹ 77 cr.
Robert Pattinson, who played the role of Batman, in the 2022 movie. The Batman once landed up leaving fans upset. The actor joked about not working out on his physique for his role and left fans enraged. Despite all the love he got for being cast, he also faced a massive negative backlash after one particular joke he made. Ba...
Read more
---