Bigg Boss 16 POLL: Do you think there's something brewing between Shalin Bhanot and Sumbul Touqeer?
Do you think there's something brewing between Shalin Bhanot and Sumbul Touqeer?
Published on Oct 06, 2022 12:59 AM IST | 385.6K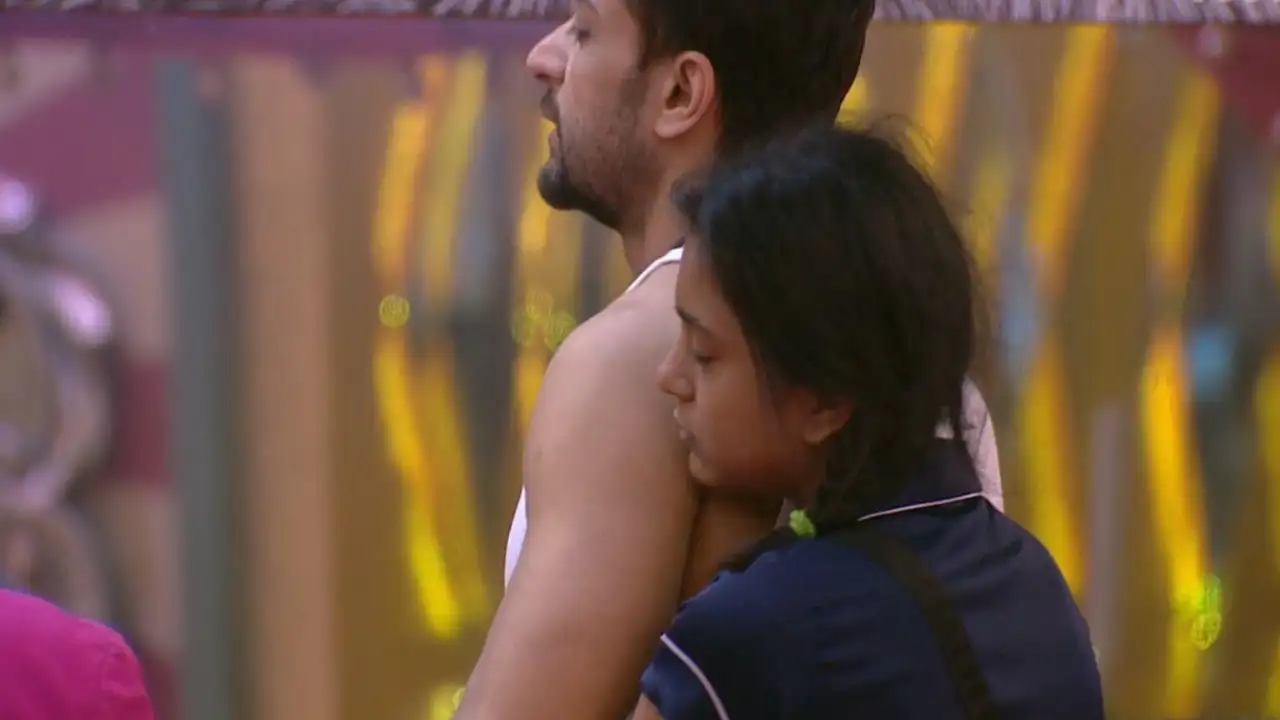 MC Stan and Abdu are asked to have a face off by making reels with the contestants and contestants can only choose either one of the competitors to make a reel. Sumbul and Shiv are assigned as the managers of the competitors respectively. The contestants go through a lot of plotting and strategising to decide whom to choose and as a result, MC Stan wins. Bigg Boss announces that MC Stan and Sumbul have the privilege to change the rooms of the contestants. 
Nimrit and Tina talk about how being with Sumbul is more beneficial. Later, Bigg Boss taunts them for taking a decision based on the manager and not the competitor and then informs Abdu that according to many contestants, he lost because Shiv was his manager and hence asks Shiv to apologise to Abdu with his hands folded. Shiv apologises and Abdu asks him not to do that again and that it's fine. Sumbul is then asked by Bigg Boss to reveal the room allotments. 
She announces and then misplaces Tina and Gori's room order by mistake which leaves Gori crying about it to Stan. Later, Tina expresses her anger towards Shalin, regarding his behaviour, but he tells he's confused as he has no idea about what she's talking about. She then confides into Shalin about her feeling, like Sumbul doesn't want her to stay in the same room as him, and then asks him if there is something romantic going on between him and Sumbul to which he gets shocked and refuses, saying that she's still a child and exclaims about how she thought so. Tina starts laughing slyly seeing Sumbul's skin-ship with Shalin. It is the 5th day in the Bigg Boss house and Tina is already speculating about them. Do you think the same as well? Vote your answer.
Also read: Was Shalin Bhanot's gatekeeping of chicken necessary?
Top Comments
There are no comments in this article yet. Be first to post one!