Bigg Boss 16: Rahul Vaidya, Urvashi Dholakia, Gauahar Khan slam MC Stan for abusing on the show
Rahul Vaidya, Urvashi Dholakia, Gauahar Khan comment on MC Stan for provoking Shalin Bhanot in the fight.
Updated on Nov 18, 2022 02:23 PM IST | 91.9K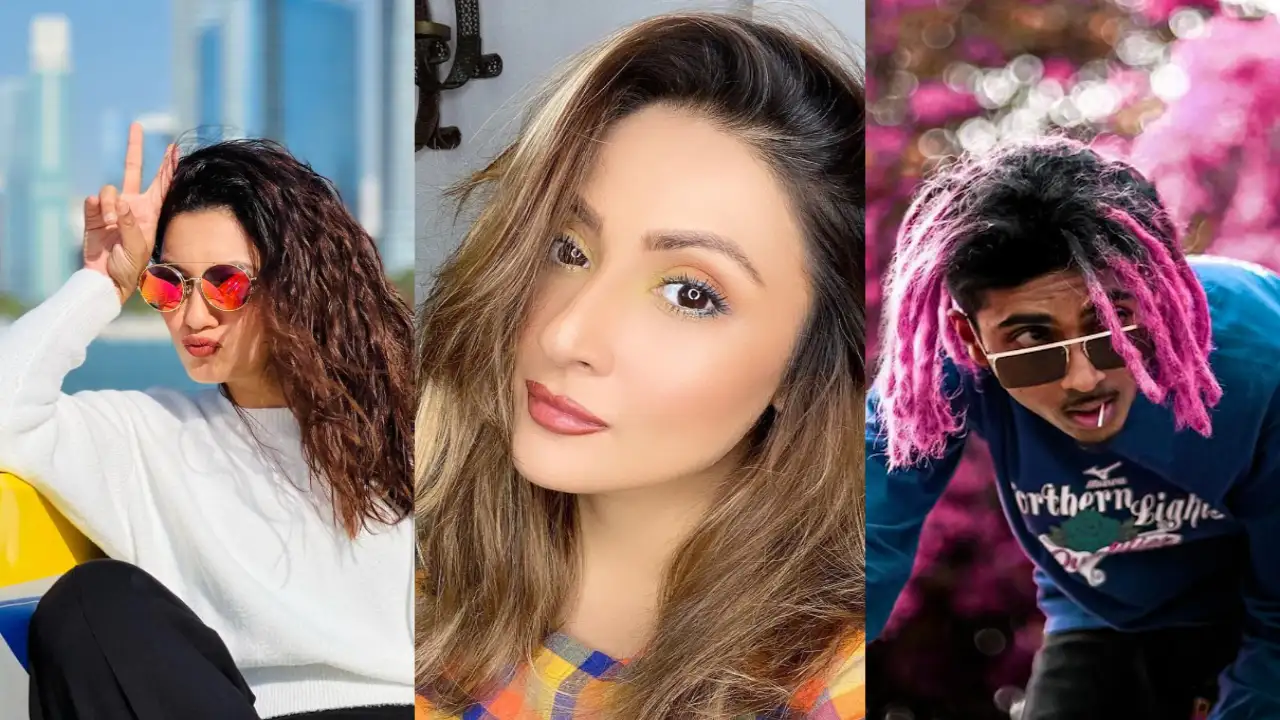 Bigg Boss 16 has become the house of fights in the last few weeks. The contestants of the season are seen losing their calm over smaller to bigger issues of the house. Numerous contestants have been seen taking their mic off in a fit of anger while in other instances, they are seen saying hurtful things to one another. In the recent episode, MC Stan and actor Shalin Bhanot were seen crossing all limits in a fight inside the Bigg Boss 16 house.
In the recent episode, Tina and Shalin Bhanot were entering the living area, when Tina's ankle got hurt. Seeing her in pain Shalin held her foot and tried to comfort her. She told him to leave her foot. MC Stan also came there and told her to see a doctor, but Shalin insisted that he knows how to heal it. Stan asks again to leave her foot if she is uncomfortable, but he says that he knows what he is doing. MC Stan leaves in anger and abuses him. Shaling Bhanot also loses his calm and tells him that he had not abused him, MC Stan says that he does not care, which angers Shalin Bhanot who in turn hurled abuses at Stan.
The fight between the two actors is getting very viral on social media and numerous former Bigg Boss contestants spoke on the matter. He wrote, "Bigg Boss 14 fame Rahul Vaidya took to social media to express his anger. He said, "MC stan and shiv were very wrong today & both became physical on shalin! Both should be thrown out because It was Stan who abused first & charged on to Shalin and Shiv Scratched Shalin's Face which was in extremely bad taste & is absolutely unacceptable! #BiggBoss16"
Urvashi Dholakia also commented on the issue and wrote, "Wow, what an episode! MC Stan bullied Priyanka & influencing "YOUTH"for smoking which by the way HE HIMSELF DOES Pot calling the kettle Black !! LOL!! Funnily he has set an EPIC example for the same youth with his wonderful abuses! Kya baat."
Gauahar Khan also took to twitter to share her thoughts, "Shiv literally held shalins face n pushed it back , near his neck . So shouldn't shiv evict himself ?????? #bully ! Shalin did not do anything wrong , he got unnecessarily abused by mcstan. His language is so so bad. Sick that whole group is full of bullies !"
ALSO READ: Bigg Boss 16: Shalin Bhanot speaks ill about MC Stan's mother during fight; Latter gets physically violent
Top Comments
There are no comments in this article yet. Be first to post one!