Bigg Boss 17, Nov 20, 2023: Ankita Lokhande reveals WHY she didn't attend Sushant Singh Rajput's funeral
In today's (Nov 20) episode of Bigg Boss 17, Ankita Lokhande recalls what she felt when her ex-boyfriend Sushant Singh Rajput passed away. Read on!
Updated on Nov 21, 2023 | 01:55 AM IST | 66.8K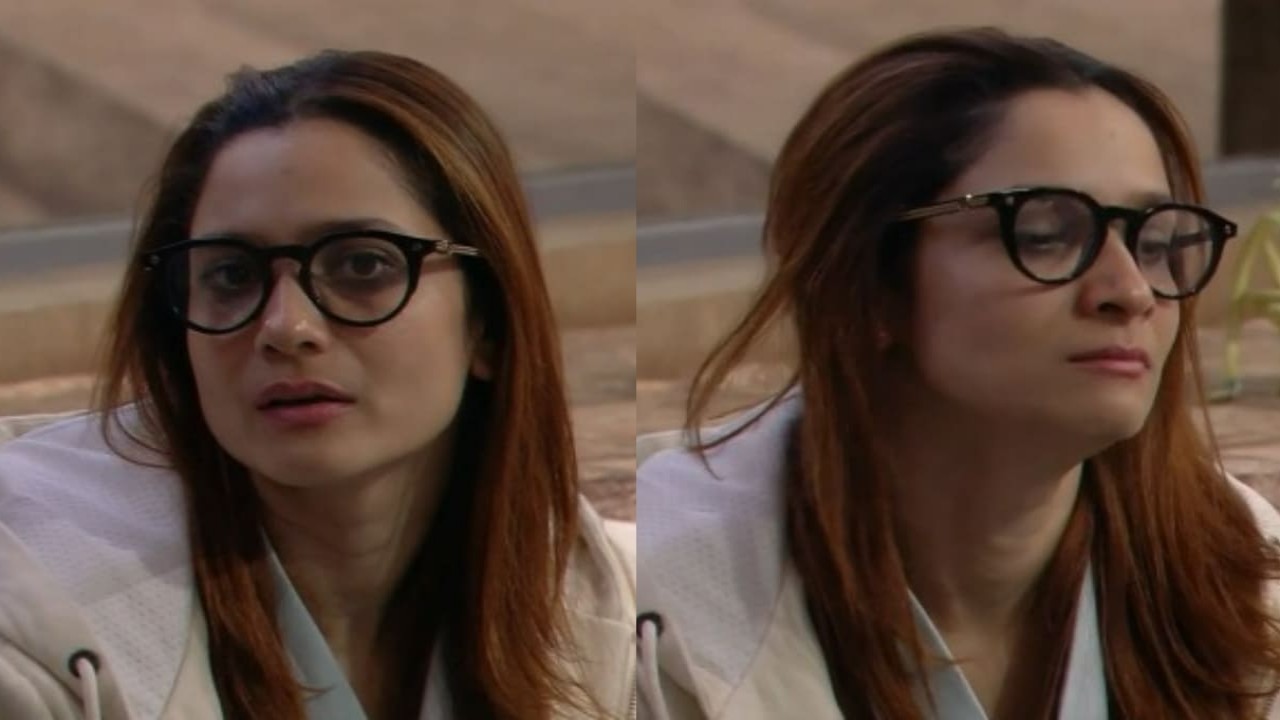 Bigg Boss 17, Nov 20, 2023: Bigg Boss 17 is in its sixth week and the competition intensifies with each passing week. In today's episode, Bigg Boss shocked the contestants by announcing a mid-week eviction. Later, while talking to Munawar Faruqui, Ankita Lokhande recalled the time when her ex-boyfriend Sushant Singh Rajput passed away and mentioned how no one believed when she said something about Sushant. 
Ankita Lokhande talks about Sushant Singh Rajput:
Their conversation starts with Munawar Faruqui saying a Shayari on broken heart while he was sitting with Ankita Lokhande and Isha Malviya. Ankita tells Munawar, "Mat bol yeh saari chize, voh hit karti hai buri tarike se (Don't say all these things, it hits badly). But I like what you said." Munawar continues with his shayari and Ankita then sings M.S. Dhoni: The Untold Story's song Kaun Tujhe.
Munawar then shares with Ankita Lokhande, "Main special screening dekha tha uski, Yash Raj studious mein (I attended the special screening of the movie in Yash Raj studios). With one of them, with Sushant." Ankita feels surprised to learn this, she then says, "Nice." Munawar mentions, "It was the only time I met him."
Ankita continues, "Bohot acha insaan tha voh. He was a good man. Main aise bolti hu na kabhi, THA, muje itna ajeeb lagta hai. Matlab abhi toh thik hai normal ho gaya hai. Vicky ka bhi dost hai na Sushant toh you know abb voh nahi rha iss duniya is the most worst feeling (And when I use the word 'was', I feel so strange. I mean, now it's okay, it's normal. Sushant was Vicky's friend also and when I realise that he is no more, that is the most worst feeling)."
Ankita reveals why she missed Sushant's funeral:
Munawar asks Ankita, "You exactly know na what went wrong." Ankita says, "Abhi yeh baat nahi karna chahti lekin aisa nahi hai. Muje yeh nahi batana tuje kuch bhi (smiles) (I don't want to talk about it now and I don't want to say anything to you now)."
Munawar continues, "Mei puch nahi rha hu (I'm not asking)." Ankita interrupts and says, "I know ha (nods yes)."Munawar says, "Logo ke version hai sabke. Alag alag but you are one of them jisko exactly pata hai (People have different versions but you are the one who knows what exactly happened)."
Further, Ankita reveals, "No one believed in me that way. But thik hai voh nahi hai. Koi insaan chala jaata hai na zindagi se.. Yeh mera pehla experience tha to lose somebody like that. Aisi chiz ho gayi na yeh bohot shocking tha. (No one believed me and it's okay. This was my first experience of losing somebody like that. When that happened, it was very shocking for me)."
Ankita further adds, "Mei toh uske funeral pe bhi nahi gayi thi. Mei jaa hi nahi paayi. Muje laga mei nahi dekh sakti yeh. Mei yeh dekh hi nahi sakti (I did not even go to the funeral. I couldn't go. I thought I wouldn't be able to see this)."
The Pavitra Rishta fame actress continued, "Vicky ne bola ki tu jaa kar aa. Maine kaha nahi. Kaise dekh sakti hu. Maine voh experience hi nahi kiya tha kabhi life mei (Vicky told me to go but I refused. How will I see it. I never experienced anything such in my life)."
She added, "Maine first time mere papa ko dekha Munna aise. Meko pata chala ki kisika jaana kya hota hai. Mere papa bohott... miss you daddy (gets emotional). Mei papa ko bar bar bolti thi, papa Bigg Boss.. (breaks down in tears) Hit karti hai yaar chize bas (I saw my father for the first time in that condition. I then realised what it means to lose someone. I used to tell my father about Bigg Boss. These all things hit you)." 
ALSO READ: Bigg Boss 17, Nov 20, 2023: Navid Sole, Rinku Dhawan, Jigna Vora; Whose midweek exit left inmates in tears?
About The Author
A TV writer with four years of experience in Indian drama and reality shows. With a bachelor's
...
Read more
Top Comments
There are no comments in this article yet. Be first to post one!