Roadies 19: Bhoomika Vasishth recalls creating 'stripping' videos for limelight, reveals what happened next
Bhoomika Vasishth, who was a part of Splitsvilla 13, recently appeared on Roadies season 19 auditions and shared her survival story of coming out of a dark phase.
Updated on Jun 07, 2023 | 06:01 PM IST | 765.3K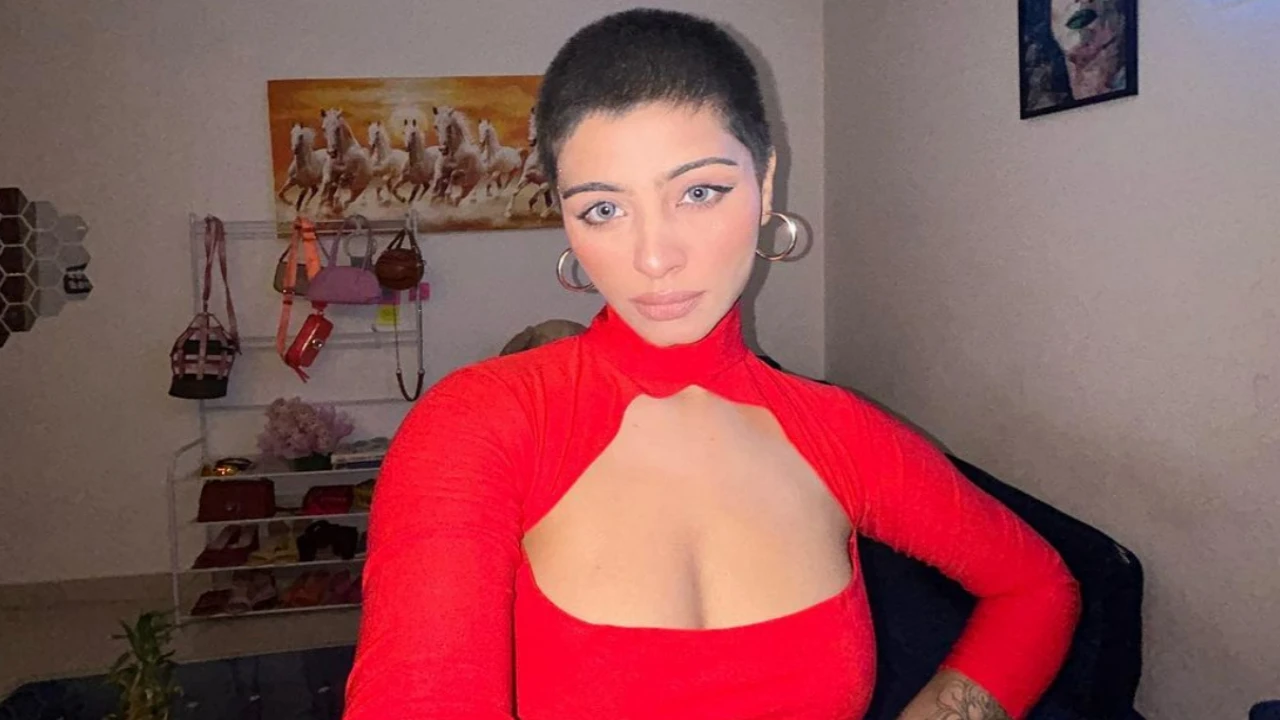 Roadies season 19 began with a bang, and several aspirants are auditioning for this adventurous reality television show. This season features Rhea Chakraborty, Prince Narula, and Gautam Gulati as gang leaders, whereas Sonu Sood has stepped in as the host of the show. In the auditions, it was seen that Splitsvilla 13 fame Bhoomika Vasishth also auditioned for the Roadies 19th season. During the auditions, Bhoomika made some shocking revelations about her life post-Splitsvilla 13.
Bhoomika Vasishth recalls creating 'stripping' videos:
While talking to the gang leaders and host, Bhoomika Vasishth shared her survival story of emerging from a dark phase in her life and aspiring to inspire women who find themselves stuck in similar situations. She revealed that she unintentionally made some videos, including one where she kissed another girl and another where she was stripping. Her motivation behind creating those videos was a desire for attention and the allure of fame. After her appearance on Splitsvilla, Bhoomika took out a loan and enjoyed the spotlight and the money that came with it. However, those videos, which were originally intended to be private and exclusive, ended up being leaked by someone. 
Further, the Spiltsvilla 13 fame continued, "It was an app and I did it for money. But I didn't realise it because it was meant to be exclusive. I am really sorry about this because I had to face my parents, police and face myself. I was taking everything very lightly and had none in the industry to guide me how to carry myself. I was only running after money. I lost myself and stopped loving myself. I fought hard to get out of it. It is very important to believe in yourself. I want to make a comeback like Rhea ma'am."
Watch the video here-
Gang leaders extend their support to Bhoomika:
Bhoomika explained her reasons for refraining from taking any public action against those who leaked her videos on social media. She revealed, "I took action against the person, who leaked but nothing happened. It is a big network and many people are involved. Nobody took strict action. I felt ashamed to expose them on social media." Gang leader Rhea Chakraborty offered her support to Bhoomika and said, "When things like these happen, you feel lucky that you are able to breathe."  The gang leaders from Roadies assured Bhoomika that they would stand by her and support her decision if she ever chose to expose the culprits on social media.
The gang leaders assigned Bhoomika some tasks, and Rhea applauded her 'never give-up' spirit. As they were preparing to commence the bidding, Gautam Gulati and Prince Narula proposed that they should join Rhea's team. Gautam refrained from participating in the bidding process, while Prince bid strategically in order to deplete Rhea's roadiums. Ultimately, Bhoomika joined Rhea's gang. Mentor Sonu Sood assured Bhoomika that he would take action to ban the app responsible for her ordeal and promised to stay in touch with her.
ALSO READ: Roadies 19: Prince Narula threatens Rhea Chakraborty, actress refuses to shoot with him; Report
About The Author
A TV writer with four years of experience in Indian drama and reality shows. With a bachelor's
...
Read more
Top Comments
There are no comments in this article yet. Be first to post one!