Roadies 19 gets intense as 4 wild cards to enter Prince Narula, Gautam Gulati and Rhea Chakraborty's show
Four new wildcard entries have shocked everyone in Roadies 19. The wildcard entries will prove their ability to find their way in the long journey ahead.
Published on Aug 07, 2023 | 12:43 AM IST | 242.8K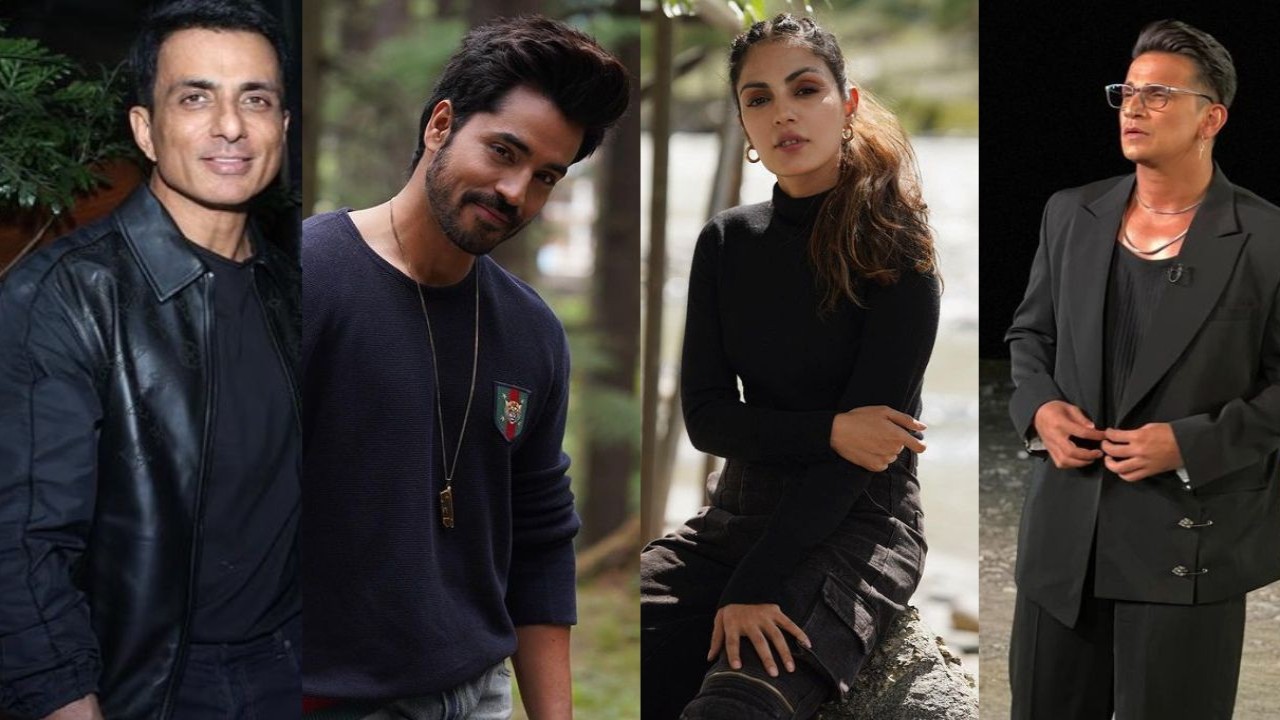 Roadies 19 - Karm Ya Kaand debuted on June 3 and has kept audiences interested ever since. Since its debut, the show has been making headlines. The show reintroduced fans to their beloved gang leaders, Prince Narula, Gautam Gulati, and Rhea Chakraborty, as well as host Sonu Sood. Roadies have become an inspiration and an unbeatable sensation among the youth due to their unique blend of adventure and reality. According to the sources in a recent update, Roadies is all set to welcome its four new wildcard entries.
Find out who are the four wildcard entries in the show:
Roadies: Karm Ya Kaand is all ready to welcome their new contestants. Four wild card entries will give the remaining contestant a tough fight to think about. Akriti Negi, a cabin crew and influencer, Naveen Kumar, a DJ, influencer, fitness trainer, and actor-model, Leeza Basumatary, an actor, model, and Delhi-based YouTuber, and Anmol Dhawan, a professional fitness boxer and personal trainer, are the four new contenders. These four remarkable contestants are all poised to invade the Roadies' camp, just emerging from their victorious victory on Roadies Battleground.
ALSO READ: Exclusive Video: Why did Roadies 19 gang leader Gautam Gulati quit TV shows?
The four wildcards aren't going down easily. The Battleground contestants, anxious to showcase how valuable they are, will set off on a mission to win the hearts of the Roadies and the Gang Leader. They will prove their ability to find their way in the long journey ahead, with every step deliberate and their appeal exhausting. In the middle of this exciting ablaze, the Roadies and Gang Leaders will be forced to make an unenviable choice: who to accept into their ranks and who to send home, even before their perilous journey has even begun. The stakes have never been higher, and the outcome will determine the path of this thrilling adventure.
Roadies- Karm Ya Kaand this week's update:
This week was hard on the gang of leader Prince Narula, as Rhea Chakraborty's team made an alliance with Gautam Gulati's team last week. Gary, who was a part of Prince Narula's gang, got eliminated from the show as the majority of votes were against him.
For more such updates, keep reading Pinkvilla!
About The Author
Harshika Bhatia earned a degree in hospitality management but her passion for writing led her to choose a different
...
Read more
Top Comments
There are no comments in this article yet. Be first to post one!