Roadies's Nikhil Chinapa recalls slapping Nihal during the audition: 'The second I slapped him..'
Nikhil Chinapa was one of the gang leaders in the hit reality show Roadies.
Published on Feb 24, 2023 | 09:49 PM IST | 94.2K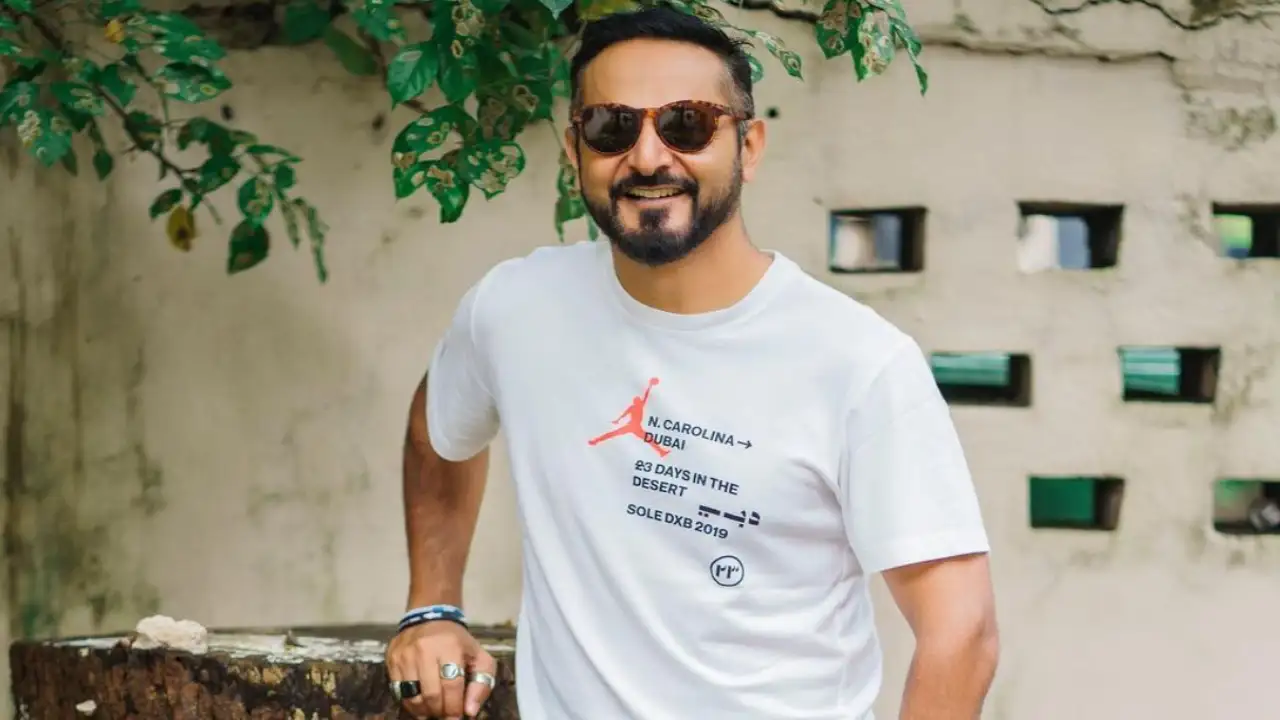 Nikhil Chinapa was one of the judges aka gang leader of the hit reality show Roadies. Recently, Nikhil has been making headlines for one of the auditions when he slapped contestant Nihal. A few days ago Indian cricketers Ꮪhubman Gill, Yuzvendra Chahal, and Ishaan Kishan also created a reel on the same and left netizens in splits. But now in a recent interview, Nikhil Chinapa admitted that certain lines were crossed during that specific audition as he slapped Nihal in the heat of the moment. 
Nikhil Chinapa recalls slapping Nihal:
Now, in the Untriggered with Aminjaz podcast, Nikhil Chinapa was questioned about the infamous audition where he even turned into an angry gorilla and slammed and slapped Nihal. The former Roadies judge said that the mistakes that were made on the reality show are apparent. Talking specifically about the audition in which he mimicked an 'angry gorilla', Nikhil said that he is sometimes shocked that people took what was happening on the show seriously.
Nikhil added, "In the past, we've made some mistakes. As times have changed, we've looked at some of the interviews and said, 'Maybe that wasn't appropriate considering how we've evolved as people." Nikhil mentioned that because Roadies was mostly a Hindi show, they didn't get too many contestants from the South. But Nihal from season 5 was an exception. Elaborating more about it, Nikhil also revealed that he and his fellow judge Raghu Ram noticed that Nihal was hesitant about coming out of his shell during the audition, which is why he, 'in the spur of the moment', pretended to be an angry gorilla, leaped over his desk and charged at Nihal. 
Former Roadies judge said, "At that moment when I'm pushing him and I'm all charged up, and I'm like 'slap yourself' and he slaps himself, and I go bang… The minute I've done that, the second I've slapped him, in my head, I've gone, 'Oh my f**king God.' But I'm still in character, and I'm like, 'Do it again!'"
Revealing what happened next, Nikhil Chinapa added that the Roadies unit and all the cameramen, and everybody realized during that audition that they have crossed a line but nobody said anything. Nikhil said, "But in the end, Nihal came through, and he was the first runner-up. He almost won Roadies that year." 
Roadies is popularly known for providing a platform to celebrities like Rannvijay Singha, Ayushmann Khurrana, Prince Narula, Bani J, Varun Sood, and many others.
ALSO READ: Shubman Gill, Yuzvendra Chahal and Ishaan Kishan recreate a scene from Roadies that is truly unmissable; Watch
About The Author
A TV writer with three years of experience in Indian drama and reality shows. With a bachelor's degree in mass me...dia, Pramila likes to gather and double-check facts to keep the readers hooked. So far, she has written over 1000 posts. When not working, she likes to journal and binge-watch her favorite shows over a steaming cup of coffee.
Read more
Top Comments
There are no comments in this article yet. Be first to post one!