Sherdil Shergill Ep 1 Review: Surbhi Chandna as single mom, Dheeraj Dhoopar as spoilt brat fare well
Featuring Surbhi Chandna and Dheeraj Dhoopar, Sherdil Shergill is a romantic series.
Updated on Sep 27, 2022 12:40 AM IST | 546.6K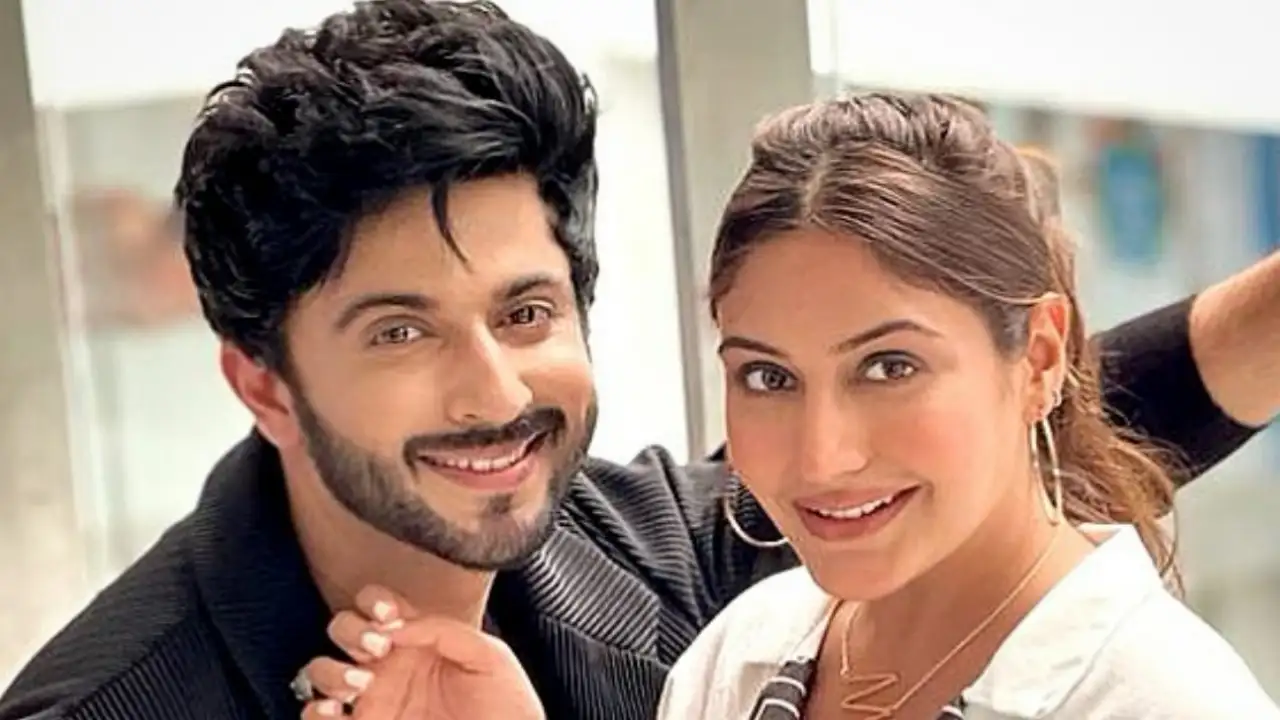 After a month of extensive promotion and teasing the viewers with glimpses of Surbhi Chandna (Manmeet Shergill) and Dheeraj Dhoopar's (Rajkumar Yadav) cute 'nok-jhok,' the first episode of Sherdil Shergill is finally out. Manmeet is an accomplished architect, who lives miles away from her family back in Shimla. Her decision of venturing into the field of architecture is not welcomed by her father, and her zeal to prove herself brings her to Mumbai, where she runs a company of her own. 
There couldn't have been a perfect cast than Surbhi Chandna to play the role of Manmeet Shergill. Her rough exterior intimidates everyone but behind that garb is a tender woman, who is deprived of her father's love, and seeks his validation. Back in Mumbai in her office, Manmeet Shergill's dislike toward Rajkumar Yadav is established in the first few scenes. Rajkumar is on a one-month-long internship at Manmeet's company, and also happens to be the son of the company's biggest financer. While Manmeet loathes him, she is forced to tolerate his antics for obvious reasons.
Along with being a successful architect, who gets a front-page cover in high-end magazines, Manmeet is a mother to a toddler, Anmol. The societal judgments received for being a single parent are perfectly described in one of the scenes. The headstrong character collides with a carefree and spoilt brat Rajkumar, and the crux of the story lies in their banter. Dheeraj Dhoopar is a charmer as Rajkumar Yadav in Sherdil Shergill, who has a frivolous approach toward life, contrary to Manmeet's.
Kudos to Saurabh Tewari for experimenting with content on television by taking two big faces of the television industry. Sherdil Shergill is a romance drama and Surbhi Chandna-Dheeraj Dhoopar's pair ignites fire on the screen with their palpable chemistry. The banter between them is to watch out for. Overall, the show's emotions are in the right place. 
The daily soap goes on air from Monday to Friday at 8:30 PM on Colors. 
Also Read | Will Surbhi Chandna take up Bigg Boss, Khatron Ke Khiladi if approached? Actress answers- EXCLUSIVE
 
Top Comments
There are no comments in this article yet. Be first to post one!