Tunisha Sharma Suicide: 524-page chargesheet filed against Sheezan Khan; Here's the next hearing date
Tunisha Sharma passed away after committing suicide on December 24 on the sets of her show Alibaba: Dastaan-E-Kabul.
Published on Feb 19, 2023 | 04:41 PM IST | 233.2K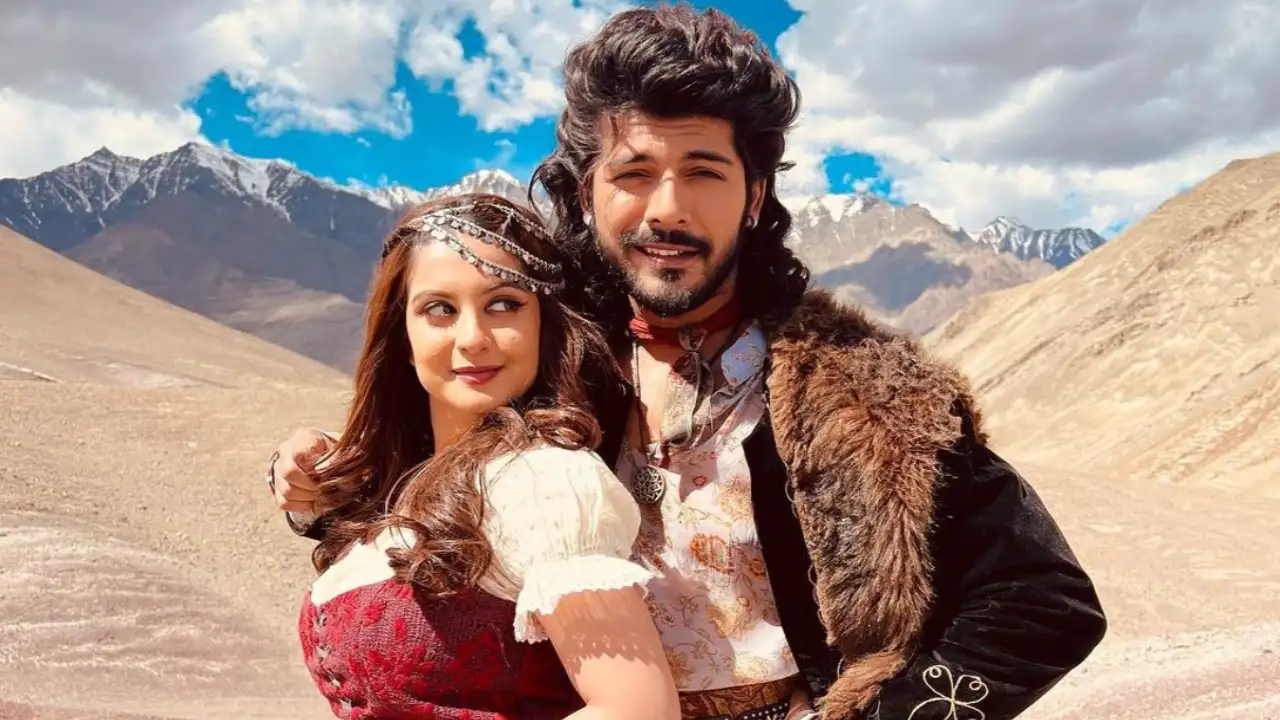 Content Warning: This article contains references to suicide.
Ali Baba: Daastan-E-Kabul actress Tunisha Sharma(20) died by committing suicide on the sets of her show on December 24. Post this, her co-star and ex-boyfriend Sheezan Khan has been held in judicial custody. Post this Sheezan's family is striving hard to prove the 28-year-old actor innocent, and Tunisha's mother, Vanita, demands justice for her deceased daughter and considers Sheezan and his family guilty. Tunisha's mother and Sheezan's family raised several allegations against each other and made some shocking revelations by holding press conferences. 
524-page chargesheet filed against Sheezan Khan:
Now as per the recent development in the case, Waliv Police filed a 524-page chargesheet filed against the accused Sheezan Khan on Thursday, 16 February. According to Hindustan Times, the 524-page charge sheet submitted by the police in Vasai court contains statements of 31 witnesses, including colleagues of the actors on the set of Ali Baba: Daastan-E-Kabul, and their family and friends. In the charge sheet, the Waliv police have also claimed that it was a 10-minute conversation between Tunisha and Sheezan that caused the 20-year-old actress to take her own life. The charge sheet also cites evidence like CCTV camera recordings of Sheezan and Tunisha's meeting before she took the drastic step, their WhatsApp chats, and also those chats that Sheezan deleted pointing to the fact that he was responsible for Tunisha's death.
The police also added that they are still waiting for Tunisha's clothes forensic reports to find out whether there were any blood stains on them or some other indication that shows she was assaulted. It is also reported that the Walive police will file a supplementary charge sheet later. Sheezan Khan, who has been in Jail since December 24, has filed a bail plea in the Bombay High court seeking quashing of the case and bail during the pendency of the petition.
According to an India TV report, a few days ago, Tunisha Sharma's family reached out to meet the Home Ministry Secretary and appealed to run her daughter's suicide case in a fast-track court. It is also stated that the next hearing in Tunisha Sharma's suicide case will be held on February 23, 2023. 
About Alibaba:
After the demise of the lead actress Tunisha Sharma who played the role of Princess Mariam in Alibaba: Dastaan-E-Kabul, the show makers are back with a new season of the show titled, 'Ali Baba: Ek Andaz Andekha'. Earlier, they were looking for new leads and confirmed that Abhishek Nigam will play the male lead, who was previously played by Sheezan Khan. Recently, it was confirmed Manul Chudasama will play the role of Princess Mariam, replacing Tunisha Sharma.
Disclaimer: If you know someone who is having suicidal thoughts or is suffering from a serious mental illness, reach out to a nearby doctor, mental health expert, or an NGO for immediate help.
ALSO READ: Tunisha Sharma Case: Sheezan Khan's lawyer moves to Bombay High Court; 'We are prepared...' says her family
About The Author
A TV writer with three years of experience in Indian drama and reality shows. With a bachelor's degree in mass me...dia, Pramila likes to gather and double-check facts to keep the readers hooked. So far, she has written over 1000 posts. When not working, she likes to journal and binge-watch her favorite shows over a steaming cup of coffee.
Read more
Top Comments
There are no comments in this article yet. Be first to post one!