Tunisha Sharma Suicide Case: From recovering a note to retrieving Sheezan Khan's chat; 5 major developments
After constant investigation, the police have retrieved several things related to Sheezan Khan in Tunisha Sharma's suicide case.
Updated on Jan 02, 2023 | 06:03 PM IST | 401.3K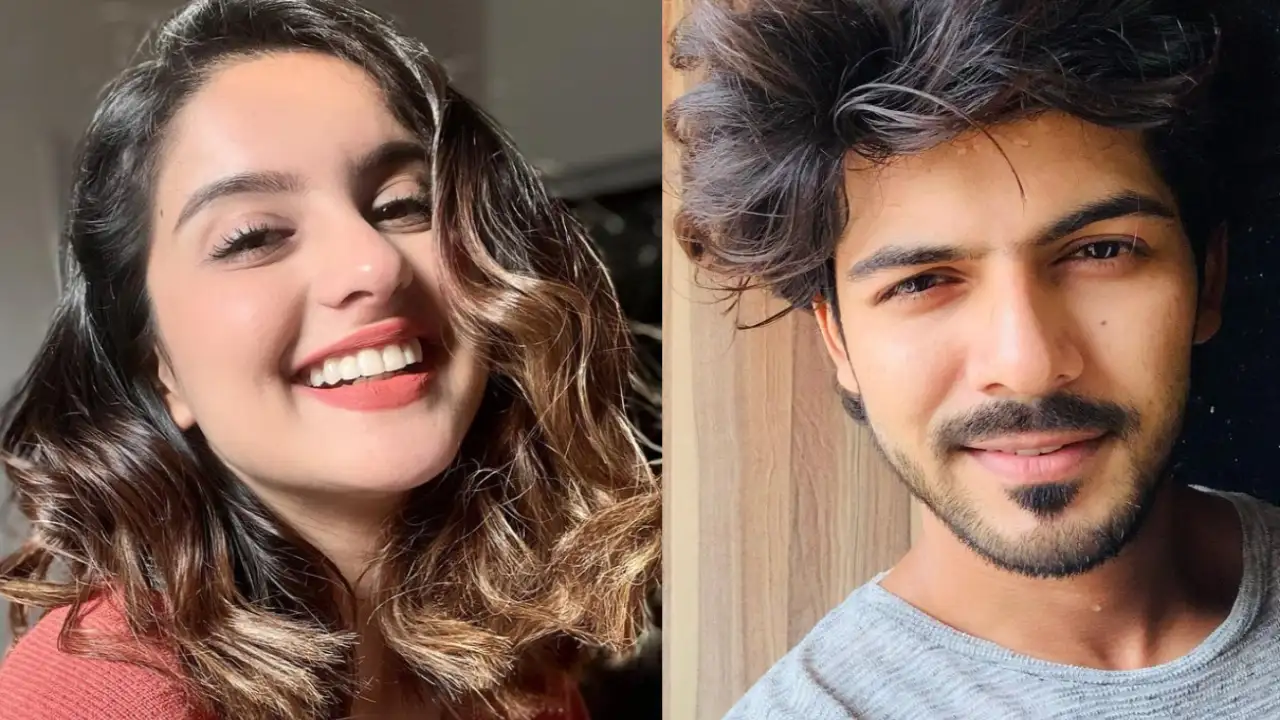 Content Warning: This article contains references to suicide.
Tunisha Sharma (4 January 2002- 24 December 2022) died by suicide in her co-star Sheezan Khan's makeup room during the shoot of their show Alibaba: Dastaan-E-Kabul. This incident left fans, friends, and the entire entertainment fraternity in deep shock. Sheezan Khan, Tunisha's ex-boyfriend, was arrested soon after the late actress' mother, Vanita Sharma, filed a complaint against him and an abetment to suicide case was registered. Sheezan was arrested by the Waliv police under Section 306 of the IPC on December 25. 
After getting arrested in an abetment to suicide case, a court in Vasai, Maharashtra, sent Sheezan to police custody for 4 days on Sunday, December 25. On December 28, the Vasai court sent accused the 28-year-old actor to two-day police custody. The Vasai court has ordered that the police custody of Sheezan will be extended, and he will be in custody till Friday, December 30. The police are constantly interrogating Sheezan and people related to the case. Now, after a continuous investigation, the police have retrieved some major things related to the case.
5 major developments in Tunisha Sharma's case:
After constant investigation of the crime scene, a note is recovered from the sets of Alibaba: Dastaan-E-Kabul. The police found the note from the makeup room, and it said, "He is blessed to have me as a co-star Woohooo." Tunisha and Sheezan's names were also scribbled on that piece of paper.
Police have also recovered nearly 250 pages of Whatsapp chats between Sheezan and Tunisha from his phone that will be further analyzed. The cops have also found Sheezan's conversation with Tunisha's mother.
The police also stated that Sheezan was in touch with his other ex-girlfriend, and was talking to her on Whatsapp but later deleted all his chats. The cops have written to Whatsapp to retrieve all of Sheezan's chats with his other ex-girlfriend and are probing why he deleted all his conversations. Sheezan was also on a call with his ex-girlfriend for two hours on the day Tunisha committed suicide.
The police seized three mobile phones including two iPhones. According to India TV, the cops have also recovered a 10-inch long cloth strip that was used by cutting to hang.
Today, December 29, the Police have taken Sheezan Khan to the hospital to conduct several medical tests. 
Tunisha's uncle questions Sheezan Khan's statement:
The lady police officer who questioned Sheezan Khan stated that he broke down during the interrogation. Sheezan also narrated different theories for breaking up with Tunisha.  He also revealed the reason behind their breakup and said that it was because of their age gap and religious differences. Sheezan also claimed that Shraddha Walker's murder case was also one of the reasons why he chose to part ways with Tunisha. Questioning Sheezan's claims, in an interview with NDTV, Tunisha's uncle asked, "Someone told me that Sheezan had said that he broke up with her because of the religious divide. Then why did you start all this? For three months, they went around together. Why did you have her meet your mother? His mother and sister used to call her up and they spoke regularly… If you are from a different community and you know you cannot pull through, then why?"
Speaking to India Today, Tunisha's uncle also said that the late actress and Sheezan have been close since the show's beginning. He also revealed that about 10 days before her suicide, Tunisha had an anxiety attack and was admitted to the hospital. Tunisha's uncle and her mother visited her at the hospital, and that's when the actress told them that she was wronged and cheated on.
AICWA demands SIT probe:
Tunisha's suicide on the sets of the show has shocked and disturbed many and has also raised concern for the other actors. The officials have also raised concerns about this incident, and have released a statement stating that counseling should be done for actors and increasing security for women on sets of the show. On December 25, The All Indian Cine Workers Association  (AICWA) demanded the Maharashtra government to set up a Special Investigation Team (SIT) to probe Tunisha Sharma's death. The AICWA president Suresh Shyamlal Gupta said, "We demand the government form an SIT in Tunisha Sharma's suicide case and the investigation be done properly." He further revealed that he went to Ali Baba: Daastan-e-Kabul set after Tunisha's suicide and found out that people were scared as something wrong must have happened.
He also added, "Women are not safe on the set (of the television show that Tunisha was shooting for). The set is at a very interior location where people are afraid to commute. The government should pay attention to this matter and have the death probed by an SIT. Many things will come out after the probe."
FWICE President says this:
Commenting on Tunisha's suicide, The Federation of Western India Cine Employees (FWICE) president BN Tiwari stated, "There will be a meeting with the Producer body, there must be counseling for all the artists and crew members. This has happened for the first time on the sets and we don't want it to become a practice. This needs to be stopped, it is quite shameful for the Film Industry so now we are keen on having a meeting with the producers and looking into it."
Sheezan taking Tunisha to the hospital:
A CCTV footage went viral on social media platforms on December 27, showing what happened after Tunisha committed suicide. In this footage, it was seen that Sheezan Khan, another man, and a woman were taking Tunisha to a hospital in Naigaon. Tunisha is seen hurriedly carried by a man up a flight of stairs while Sheezan and the other woman were walking beside him. Sheezan was seen wearing the costume from his show Alibaba: Dastaan-E-Kabul. When they took Tunisha to the hospital, Surrendar Pal, the doctor at the Naigaon hospital, declared that she was already dead.  Sheezan was crying continuously and asked doctors to save her anyhow, but her body was cold, and when the doctors checked her eyes, there was no movement. Many speculations said that Tunisha was pregnant. However, rubbishing this false news, the doctors declared that the 20-year-old actress passed away due to suffocation and was not pregnant. 
Tunisha's funeral:
Tunisha's funeral was held on December 27, at 3 PM, in a crematorium on Mira Road, Mumbai. Actors like Kanwar Dhillon, Shivin Narang, Avneet Kaur, Reem Shaikh, Vishal Jethwa, Sidharth Nigam, Abhishek Nigam, Deepika Singh, and many others attended Tunisha's last rites and paid their last respects. Bhog and Antim Ardas for Tunisha will be held in her hometown Punjab on 5th January 2022. 
Disclaimer: If you know someone who is having suicidal thoughts or is suffering from a serious mental illness, reach out to a nearby doctor, mental health expert, or an NGO for immediate help.
ALSO READ: Tunisha Sharma's Death: 5 SHOCKING revelations actress' friend Rayya Labib made about Sheezan Khan
About The Author
A TV writer with three years of experience in Indian drama and reality shows. With a bachelor's degree in mass me...dia, Pramila likes to gather and double-check facts to keep the readers hooked. So far, she has written over 1000 posts. When not working, she likes to journal and binge-watch her favorite shows over a steaming cup of coffee.
Read more
Top Comments
There are no comments in this article yet. Be first to post one!