Tunisha Sharma Suicide: Sheezan Khan's advocate submits new documents and photos; Next hearing on THIS date
Sheezan Khan's bail plea was heard today, January 9, in Vasai court in Tunisha Sharma's suicide case.
Published on Jan 09, 2023 | 09:05 PM IST | 108.4K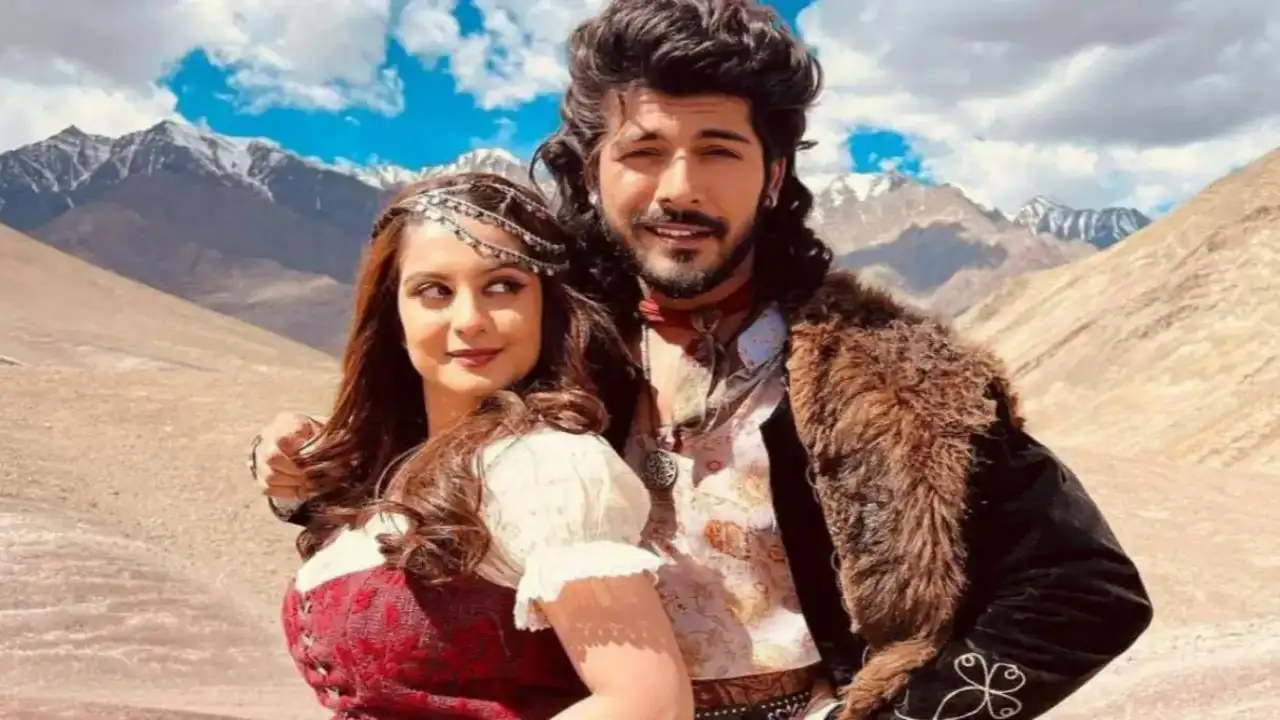 Tunisha Sharma (4 January 2002- 24 December 2022) died by suicide in her co-star Sheezan Khan's makeup room during the shoot of their show Alibaba: Dastaan-E-Kabul. After committing suicide, Tunisha Sharma was immediately rushed to Reng office hospital in Naigaon, Vasai, and was declared dead on arrival. Her post-mortem was conducted on December 25, in J J Hospital, Mumbai. Her boyfriend and co-star Sheezan Khan was arrested by the Waliv police in an abetment to suicide case after the late actress' mother filed an FIR against him.
Tunisha and Sheezan's families have raised several allegations against each other and made some shocking revelations in court and by holding press conferences. Today, Sheezan Khan's bail plea was heard di in Vasai court at 2 PM and Sheezan's mother and sisters, Falq Naaz and Shafaq Naaz were spotted entering the court.
Sheezan Khan's lawyer's statement:
As reported by News 18, Sheezan Khan's lawyer Shailendra Mishra told the court that Tunisha Sharma spoke to a person named 'Ali' on a video call for around 15 minutes before she committed suicide. Sheezan's advocate told the Vasai court that after Tunisha broke up with Sheezan, Tunisha joined Tinder and matched with a person named Ali. According to News 18 report, Tunisha also went on a date with Ali. Sheezan Khan told his lawyer that in the last 15 minutes, Tunisha spoke to Ali, and she was in touch with him.
As mentioned in the report, Sheezan spoke about the allegation that he taught the Urdu language to Tunisha. The 28-year-old actor told his lawyer that he doesn't know the language and learned the lines as per his show Alibaba: Dastaan-E-Kabul director's demand. Sheezan also told the lawyer that his sisters don't know Urdu.
During an interaction with ETimes TV, Sheezan Khan's lawyer Shailendra Mishra spoke about accusations of murder against the 28-year-old actor. Shailendra added that Tunisha's family might say a lot of things, and they should first decide whether it's suicide or murder. They first registered an FIR for suicide, and later allegation of murder was also put by them. Sheezan's lawyer mentioned that they had misguided the police with their allegations, and the cops won't get anything. Sheezan's lawyer also requested the court for an in-camera hearing which the court rejected. Tunisha and Sheezan moved on in their life, and this is even submitted by the late actress's lawyer in a written document, stated Sheezan's advocate Shailendra Mishra.
Tunisha Sharma's advocate's statement:
After today's hearing, Tunisha Sharma's lawyer made some strong statements against Sheezan Khan. Tunisha's advocate stated that Sheezan's lawyer has presented some new documents and photographs regarding medicines and judgments of the High court and Supreme court, so even they have asked for time from the court. The late actress' lawyer further mentioned that they would be presenting their side on 11 January, and believes that the court will do justice. Thus, the next hearing will be held on 11 January in Vasai court. Speaking about 'Ali', Tunisha's lawyer stated that the police have not yet been able to unlock Tunisha's phone, so how do they know that she spoke to a person called Ali?
Tunisha's lawyer questioned how can Sheezan tell his lawyer that Tunisha was talking to Ali in the last 15 minutes before she committed suicide. If Sheezan has been claiming that he was not with Tunisha in the makeup room in the last 15 minutes, then how does he know about the late actress talking to someone? Tunisha's lawyer further stated that there are possibilities that Tunisha must have spoken to Sheezan while the former was taking the late actress to the hospital after she committed suicide. Tunisha's advocate also claimed everyone thinks it is a section 306 (abetment of suicide) case but there are doubts that it can be a section 302 (murder)case.
Recently, News agency ANI quoted Tunisha Sharma's mother, Vanita, saying, "It could be a suicide or a murder. I say this because Sheezan took her to a hospital far away. There were hospitals 5 minutes from the set. Why not take her to a closer one? She was breathing and could have been saved."
Tunisha Sharma's funeral was held on December 27, at 3 PM, in a crematorium on Mira Road, Mumbai.
ALSO READ: Tunisha Sharma Suicide Case: 5 shocking revelations made by late actress's mother against Sheezan Khan's family
About The Author
A TV writer with three years of experience in Indian drama and reality shows. With a bachelor's degree in mass me...dia, Pramila likes to gather and double-check facts to keep the readers hooked. So far, she has written over 1000 posts. When not working, she likes to journal and binge-watch her favorite shows over a steaming cup of coffee.
Read more
Top Comments
There are no comments in this article yet. Be first to post one!