Taarak Mehta Ka Ooltah Chashmah, 15th September 2022, Written Update: Madhavi tries to know program questions
In the previous episode, Taarak gave gifts and pacified Anjali.
Updated on Sep 15, 2022 11:26 PM IST | 346.5K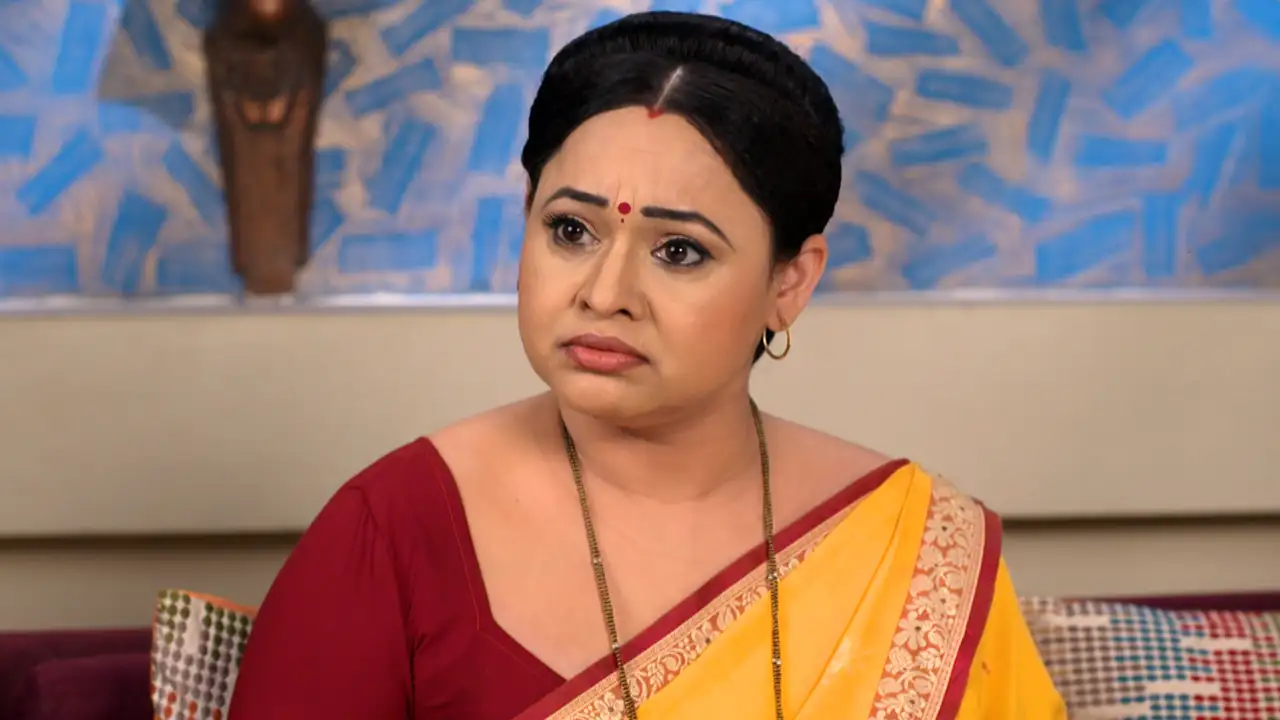 In today's episode, Madhavi gives tea to Bhide and tries to butter him up. She tries to peek into his book while cleaning to know the questions of the programme. Bhide notices that and hides the book and tells that he won't show the questions. She tells him that even he'll participate but he'll know the questions so that's cheating. He tells he's a teacher so he can never cheat and that's why the questions being asked to him framed by Tapu Sena. Abdul comes abba tries to ask Bhide for a hint of the questions. Bhide whispers in his ear. Madhavi asks what is he saying. Abdul tells that he told him to do his work in the club house and leaves. 
Later, everyone gets ready for the programme and come to the club house. Popatlal tells that the arrangement looks good and tells Tapu Sena and Abdul did a good job. Sodhi tells Bhide planned everything. Bhide goes to tell something but Popatlal tells that the work was executed by Tapu Sena and Abdul so they should get the credits. Bhide asks him not to jump into conclusions like a frog. Popatlal gets angry and asks how can he call him a frog. 
Popatlal and Bhide argue with each other and Bapuji comes and asks them to stop and tells them to behave during festivals at least. Anjali and Taarak come and everyone tease them. Next, everyone asks Bapuji to sit with him and in the end Popatlal tells that even he's alone so he should sit with him. He agrees and they both sit together and Bhide goes onto the stage to start the programme. 
This episode has been watched on the channel's OTT platform.
Also Read: Taarak Mehta Ka Ooltah Chashmah, 14th September 2022, Written Update: Taarak showers Anjali with gifts
Top Comments
There are no comments in this article yet. Be first to post one!