8 Best Moisturizers under Makeup to Keep Your Skin Nourished
Written by
Neha Tiwari
| Updated on
Jan 10, 2023 |

819K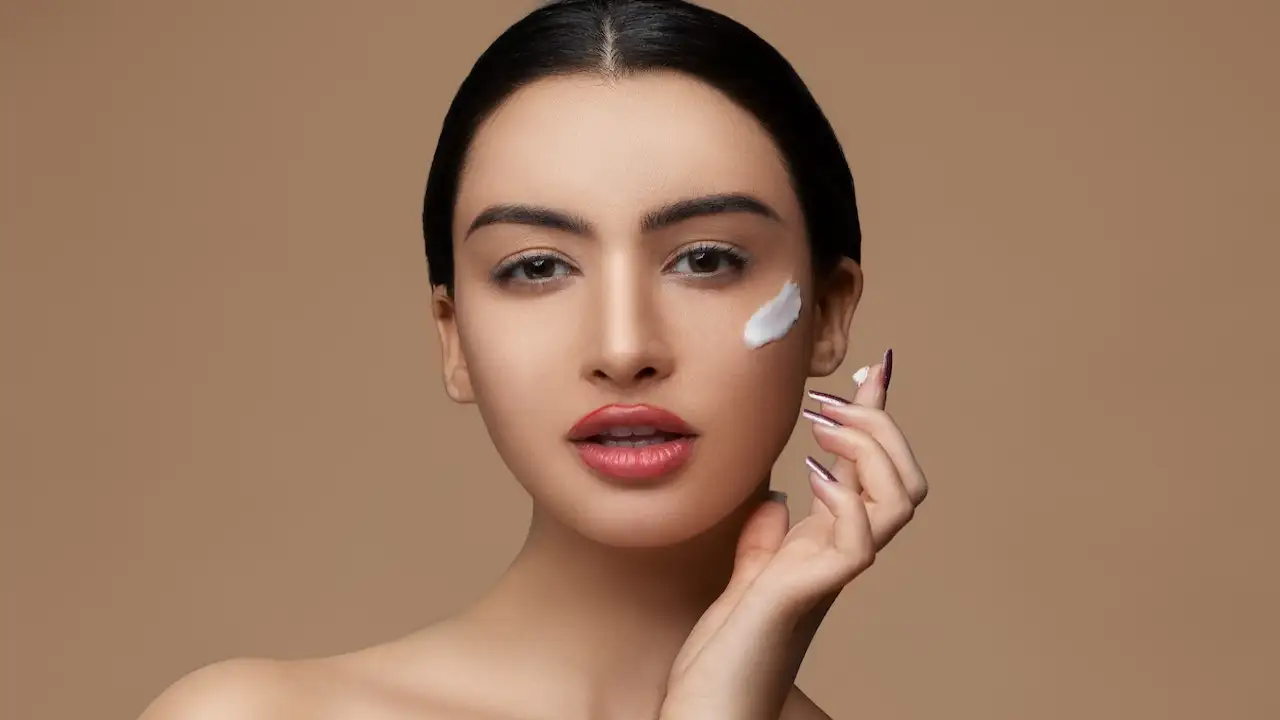 The products curated for this article are independently chosen by the editorial team. If you make a purchase through the
links
mentioned below, we may receive a commission. Check out our
product research & curation process
Keeping your skin healthy, refreshed, and moisturized under makeup can be a difficult task. Not only does it require time and effort but also an investment in the right moisturizer to be used under makeup. Fortunately, our team of experts has done the research and brought to you the best moisturizers under makeup to keep your skin's nourishment.
Dr. Sravya C Tipirneni, our medical panelist and renowned dermatologist, says, "Lack of nourishment can also affect the appearance of your makeup. If the skin is not moisturized properly, it appears dry and flaky and then the foundation too flakes off. A caky appearance can be prevented by nourishing the face well before the makeup is applied." For that a good quality moisturizer is required. We have listed here our top choices. Try out these products and grab the best one suited for you. After all, skin care is sooner the better!
8 Best Moisturizers under Makeup to Quench Your Skin's Thirst
Though moisturizing your skin every time before makeup may seem a tad tedious, with Neutrogena Hydro Boost Water Gel you can get the job done in seconds. Infused with hyaluronic acid, this gel moisturizer nourishes the skin deeply and maintains hydration all day long. Hyaluronic acid is known for its moisture lock-in ability that helps seal in the moisture and keep dryness at bay. Rely on this cult-favorite product to quench your skin's thirst before applying makeup. Being lightweight, it gets easily absorbed, preventing a creasy makeup base.
Pros
Oil-free
Dye-free
Non-comedogenic
Cons
May not suit sensitive skin
Applying a face cream under makeup that locks in moisture, creates a smooth base, and nourishes the skin is a wise thing to do. Especially for people who have dry skin, owning hydrating formulas like this face cream from LilyAna Naturals is a necessity. The cream has an amazing creamy texture that penetrates easily into the skin without fondling the makeup to be applied. Enriched with skin loving ingredients like rose distillate, vitamins A, C, and E, lemon, aloe vera juice, and orange extract, this face cream is a dose of natural goodness.
Pros
No SLES/ SLS
Doesn't clog pores
Vegan ingredients
Free of gluten, parabens, and phthalates
Effaclar Mat is an incredible face moisturizer option that works like a charm on oily skin. Whether you wish to apply makeup or not, this moisturizer can provide superior care to your skin. Also, mattifying in texture, it serves as a great makeup base. With Sebulyse technology, the formula targets extra shine and large pores, leaving your skin looking soft and supple. Use it as a daily face moisturizer or as a makeup base before applying makeup.
Pros
Allergy-tested
Paraben-free
Non-comedogenic
Suitable for sensitive skin
InstaNatural Vitamin C Moisturizer is a renowned formula that works exceptionally well at reducing the signs of aging. Infused with vitamin C, the face moisturizer is super effective at enhancing the skin tone and elasticity. It also contains aloe vera and niacinamide that serve as a skin barrier against discoloration and redness. Suitable for all skin types, the face moisturizer can be used to ace your skin texture before applying makeup. With regular use, you can expect soft, hydrated skin that feels lovely to touch.
Pros
Cruelty-free
Lightweight texture
Free from parabens, sulfates
Supports collagen production
Cons
Some may not like the scent
Looking for a multi-faceted product that hydrates and softens your skin, protects it from the sun, and preps it for makeup? Well, fret not! Your search has come to an end with this versatile product. This hydrating broad spectrum sunscreen is your everyday lotion that provides sun protection along with keeping the skin supple. It has sunflower & rosemary leaf extracts that contribute to making it a nourishing skin protectant. Unlike other sunscreens, it leaves no white cast. Wear it before makeup to keep your skin sun-safe.
Pros
Easy to use
Lightweight
Water and sweat-resistant
ETUDE Moistfull Collagen Special Set comes with two phenomenal skincare products, a collagen cream, and cleansing foam. While the cleanser helps deep cleanse your face, the cream can be used to nourish, moisturize, and prep the skin for long hours. Formulated to provide 100 hours of lasting moisture, the cream is a must-have product in your skincare regimen. The brand claims to have included extracts of a plant protein called Lupinus albus, known for its skin-transforming effect. It also contains collagen water for that instant refreshing feel. The soft texture of the cream gets easily absorbed leaving the skin nourished and revived.
Pros
Non-sticky finish
Hypoallergenic
Dermatological Test
First Aid Beauty Hello FAB Coconut Skin Smoothie Priming Moisturizer is a wonderful skin care product with versatile benefits. It has the potential to moisturize the skin deeply while adding radiance to it. Also, it helps in preparing the skin for makeup, making it an astounding skin primer. Loaded with nature's goodness like coconut water, quinoa protein, and minerals, it helps with repairing, revitalizing, and nourishing the skin. With micro-pearls, this unique moisturizer is effective at blurring pores and imperfections.
Pros
Nut-free
Non-comedogenic
Soy-free
Hydrates skin
Oil-free
Garnier SkinActive Clearly Brighter Even Tone Daily Moisturizer is infused with vitamin C and LHA for superior skin protection from damage and aging. To provide better skin protection, it is loaded with SPF30 and hyaluronic acid. From preventing signs of sun damage to keeping the skin replenished with moisture, this moisturizer does it all. Try using it under makeup and get all-rounded benefits of a primer, SPF, moisturizer, and anti-aging cream.
Pros
Cruelty-free
Non-greasy
Brightens skin
User's Guide
Why Do You Need a Moisturizer under Your Makeup?
A moisturizer keeps the skin soft and nourished. It is an important part of the skincare regimen that must not be skipped at any cost. When applied under makeup, moisturizer can serve as a barrier for skin protection, while also being an excellent makeup base. Here are some other important roles that a moisturizer plays under makeup-
Helps regulate oil production which keeps dryness at bay and gives apt nourishment to the skin.
With good regulation of skin oils, your skin can be made smoother and more supple.
Moisturizers with anti-aging natural ingredients may help combat signs of aging.
If your moisturizer contains skin covering pigments, covering blemishes can become simple.
Some moisturizers may contain SPF which makes them great for skin care and sun protection
The best moisturizer under makeup is one that lasts long, protects skin, and keeps up the skin's nourishment all day long. This article contains all such products that you can try to keep your skin comfortable and healthy under makeup. If you are still not using a moisturizer under makeup, it can be a hell of a mistake. So, grab one now and your skin will thank you forever.
Disclaimer: This article contains sponsored links and the content is created by Pinkvilla. We, at Pinkvilla, curate products only after detailed research based on shopping trends, product ratings, and honest customer reviews. Our aim is to make your shopping experience convenient and worth every penny. Happy shopping!
Author BIO
Neha Tiwari, a certified Haircare coach, an experienced writer, educator, translator, and editor, has been catering t More
Why Trust select
Our product experts study the specifications of every product we suggest and try them out to bring what's proven to be worthy of your money, time, and energy. We also have subject matter experts from various fields like Fashion, Skincare, Haircare, Home Decor, and Health & Fitness onboard to make sure our suggestions are credible and trustworthy. You can trust select to be your faithful shopping guide for all the right reasons!