Amazon Great Republic Day Sale: 10 Affordable Makeup Essentials You Must Snap Up
Makeup buffs, all eyes here, please! Amazon Great Republic Day Sale is offering a wide range of affordable makeup essentials amidst the sale. Grab them all now!
Updated on Jan 31, 2023 | 07:09 PM IST | 94K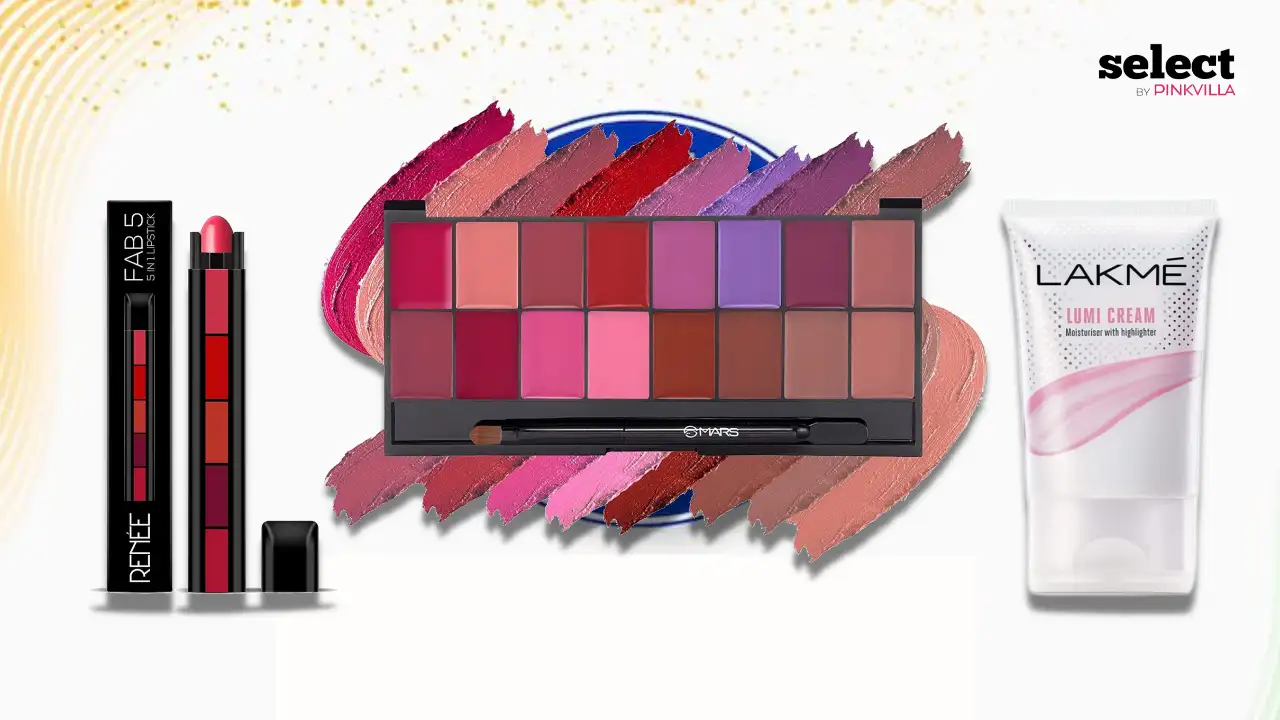 The products curated for this article are independently chosen by the editorial team. If you make a purchase through the
links
mentioned below, we may receive a commission. Check out our
product research & curation process
Amazon Great Republic Day Sale 2023 brings to you a flawless collection of affordable makeup essentials at even more exciting prices. For those who spend their pennies extravagantly, Amazon sale is indeed a good fortune to populate your makeup vanity by cutting down your bills massively. In this article, we have created a comprehensive list of products that have managed to receive the stamp of approval from makeup junkies across the country. Right from an eyeshadow palette, lip palette, and highlighter, to makeup eraser, the e-commerce giant has everything under one roof. So, snap them up, or else tags like "currently available" and "out of stock" might make your heart ache. 
Affordable Makeup Essentials to Pick from Amazon Great Republic Day Sale 2023
1. Lakmé Lumi Cream Moisturizer with Highlighter
Making its way to the list of Amazon's best-seller, this Lumi Cream Moisturizer with Highlighter from Lakmé is all that you need to get hold of for a 3D highlighted glow. This cream is enriched with the goodness of Niacinamide. It suits all skin types and is indeed the best alternative to heavy foundations and moisturizers that are heavy on your pockets to skimp off your routine. An impressive non-greasy formula, plus its reasonable price makes this moisturizer worth the grab.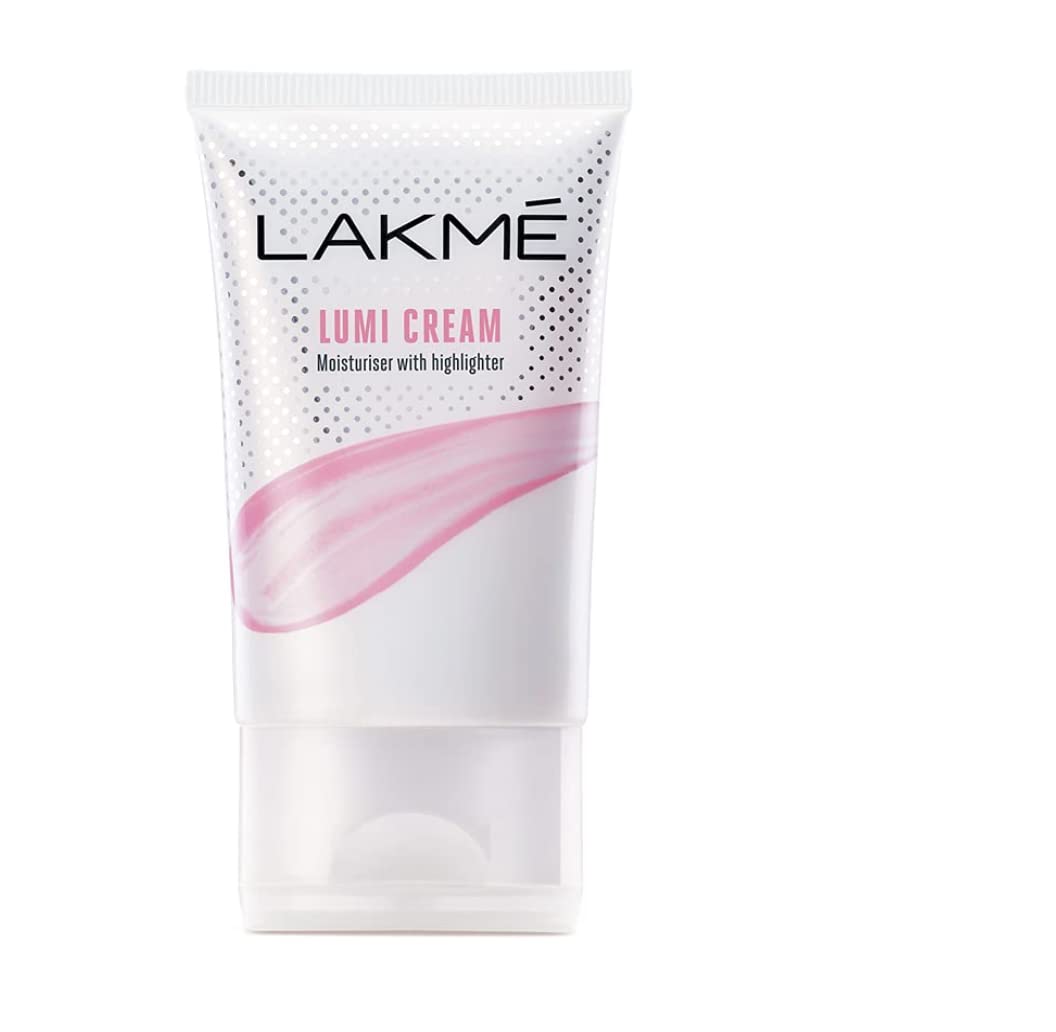 (as of 18/01/2023 13:00 IST)
2. SUGAR Cosmetics - Contour De Force - Face Palette - 01 Subtle Summit
In order to sculpt your features, you need the best face contouring palette in your makeup kit. Check out Sugar Cosmetics' Contour De Force Face Palette which features a blush, highlighter, and a bronzer available on Amazon sale. All three are highly pigmented and easily blendable. If you are more of an on-the-go person, then this travel-friendly face palette deserves some space in your vanity.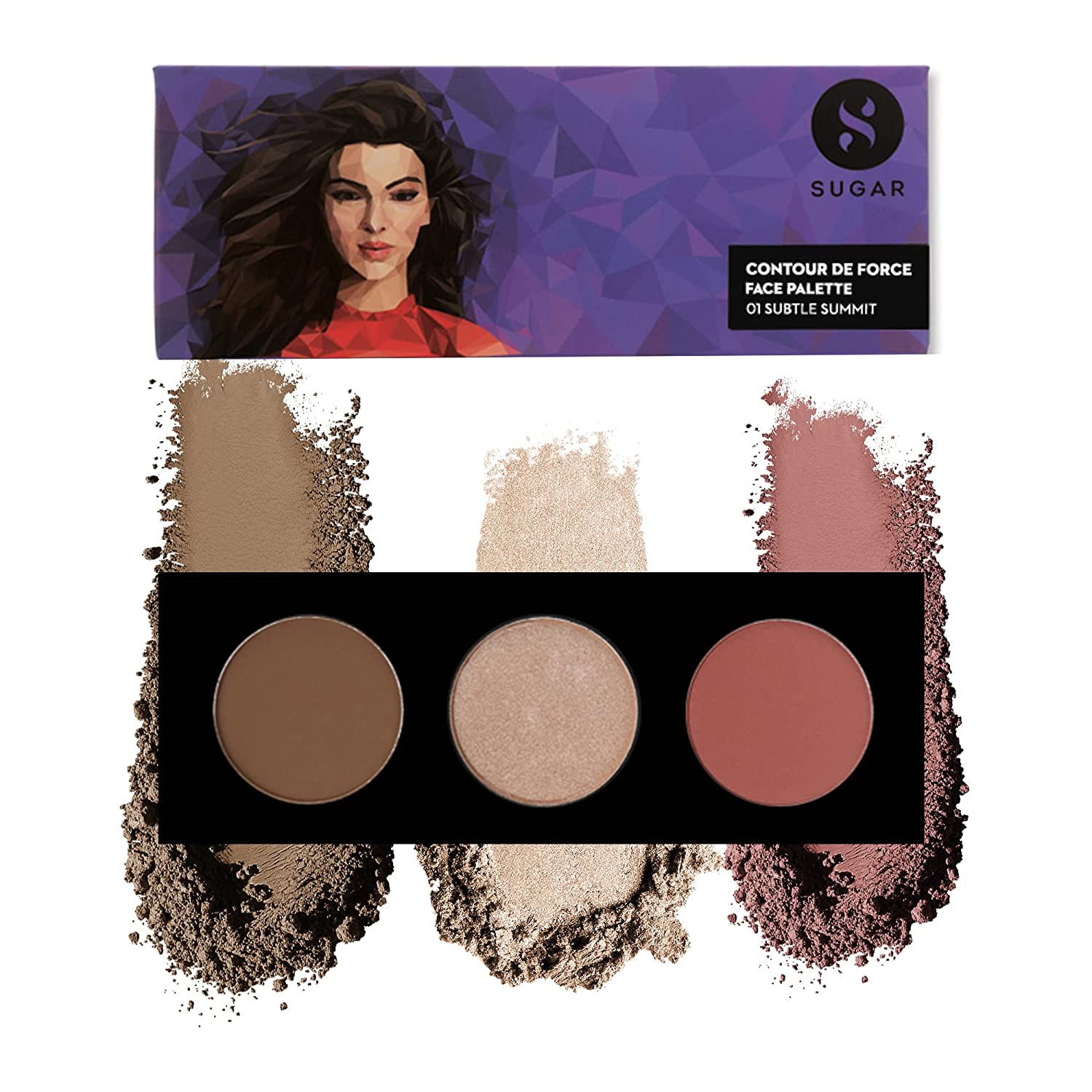 (as of 18/01/2023 13:00 IST)
3. RENEE Fab 5 - 5-in-1 Lipstick
Women and their love for lipsticks need no introduction. So, to cut down their confusion while picking up the right lipstick shade, Renee introduces a gorgeous and super convenient 5-in-1 lipstick. The five long-lasting matte shades and intense color payoff are the two reasons to snap it up when available at a discounted price. This lipstick glides smoothly and allows you to carry not one but five exciting lipstick shades in one stick. To define your cupid's bow and make your lips pout perfectly, all you need to do is, pull, pop, and push.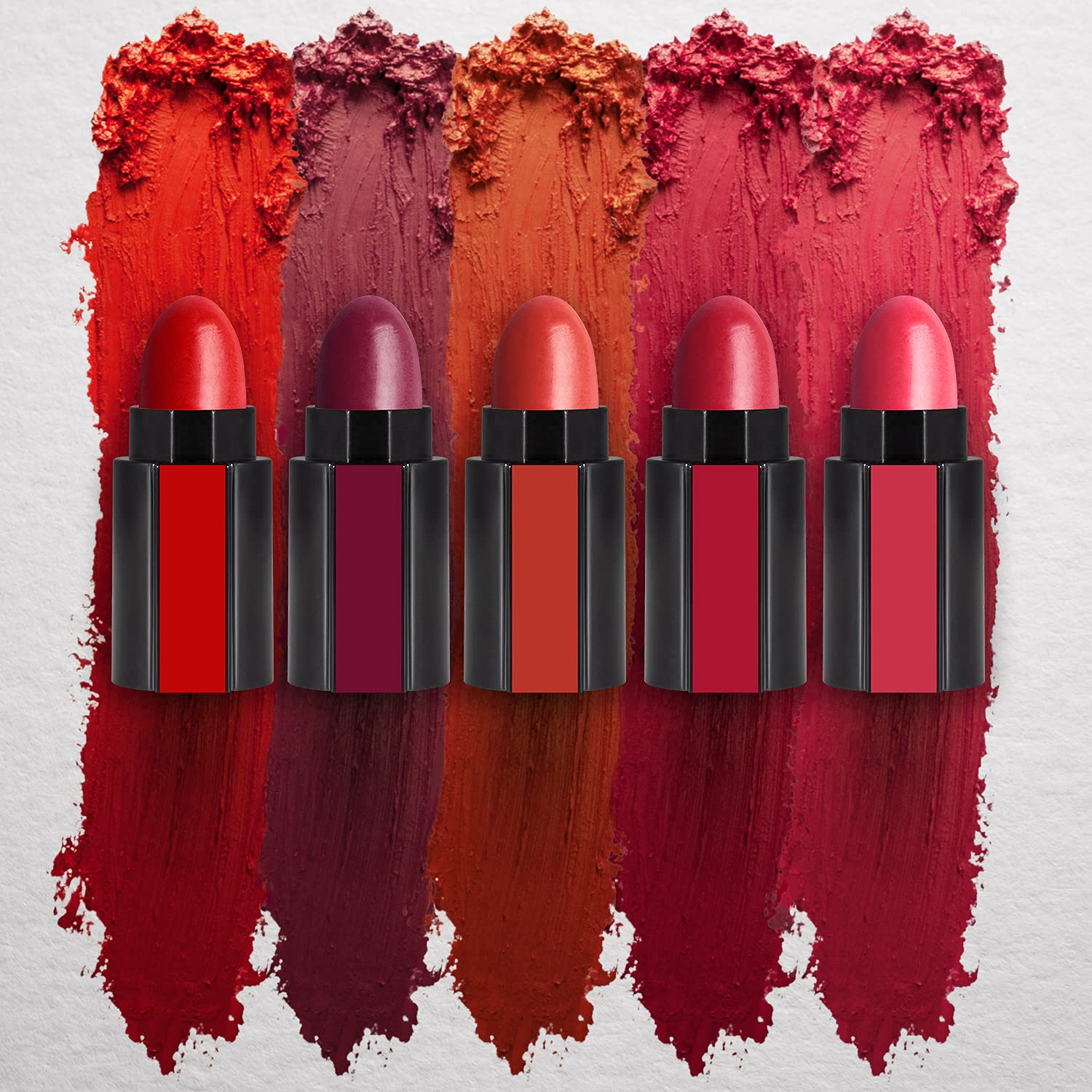 (as of 18/01/2023 13:00 IST)
This cult-favorite Infinity Lip Palette from Mars is sure to grabhearts of those who are not much of a bullet or liquid lipstick person. This lip palette features 16 matte and ultra-pigmented shades to compliment your fashion quotient seamlessly. From bright to bold, you can paint your lips quite literally. The palette has a sleek brush and thus helps you to channel the inner makeup artist residing within you. There's a bonus — you can use it as a blush palette. Talking about the Amazon deal, it is worth the grab!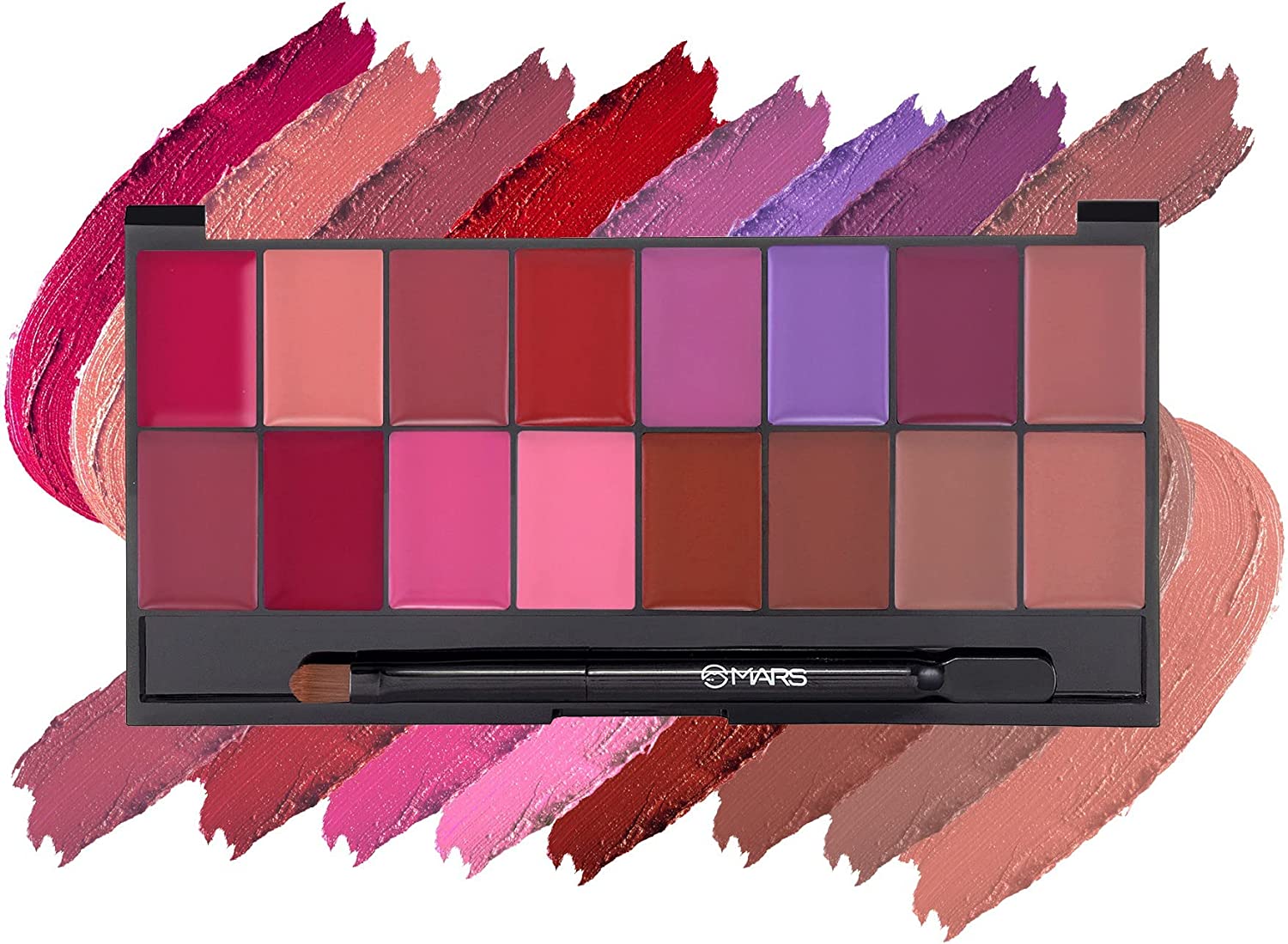 (as of 18/01/2023 13:00 IST)
5. Swiss Beauty Hd Textured 18 Color Eyeshadow Palette
It is an unwritten fact that one eyeshadow palette is never enough for makeup junkies. If you too belong to the same club, then have a look at this Hd Textured 18 Color Eyeshadow Palette from Swiss Beauty. It contains super-pigmented metallic shades perfect for your acing up your AM to PM looks like a pro. The shades suit all skin tones and the price fits all budgets. All thanks to Amazon Republic Day Sale for giving you a chance to flaunt and slay the beautiful smokey eyes of your dreams.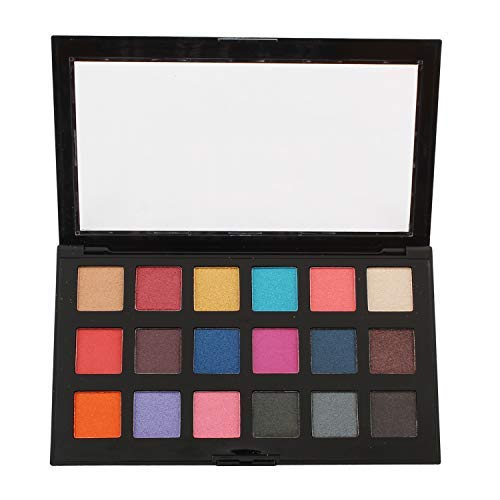 (as of 18/01/2023 13:00 IST)
6. The Original MakeUp Eraser - Mini Pink
Makeup application is always fun but most often taking it off is a task. But you need not worry if you have the Original MakeUp Eraser in your hands. This patented cloth is tailored with millions of tiny hair-like fibers. And, when you wet it in water, they get activated, work together, and suck your makeup with ease. No matter if your makeup is water or transfer-proof, you can take it off within minutes. The best part of this eraser is that it is reusable and it is equal to 3600 wipes. So, head to Amazon, avail yourself of a great discount, and get rid of your makeup removal woes.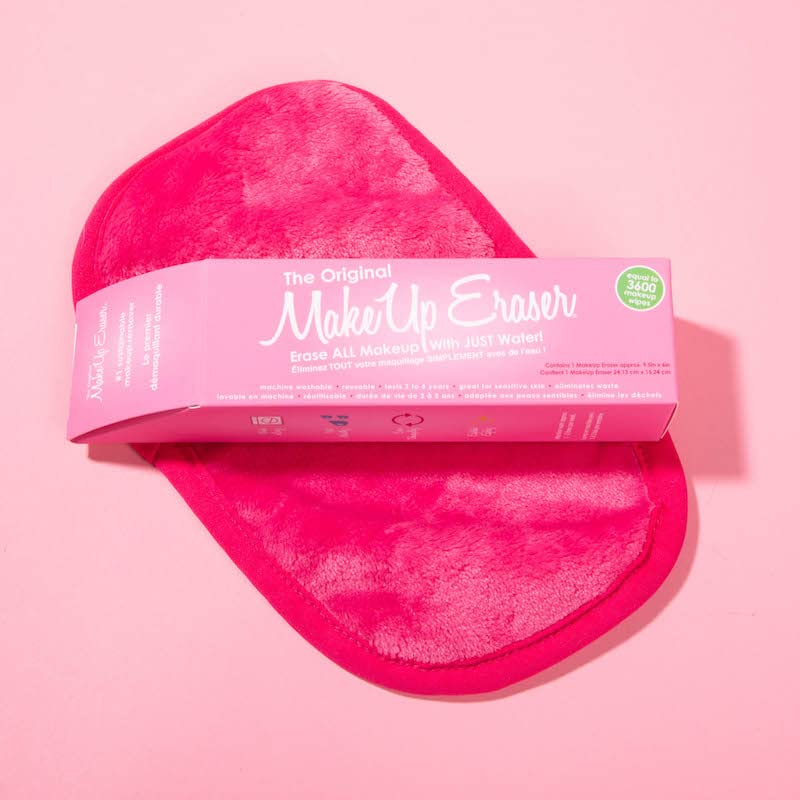 (as of 18/01/2023 13:00 IST)
7. Lakmé 9 To 5 Pure Rouge Blusher - Coral Punch
Painting the apple of your cheeks is one of the best ways to accentuate your makeup glow. If you are still looking out for the most effective and easy-to-apply blusher, let us tell you that your search for the best blusher ends today. The Republic Day Sale brought to you by Amazon is giving you an opportunity to try out this lovely powered Lakmé 9 To 5 Pure Rouge Blusher. It comes with a soft brush for ease of application. Plus, the packaging is cute and portable. Suitable for all occasions? Yes, it is!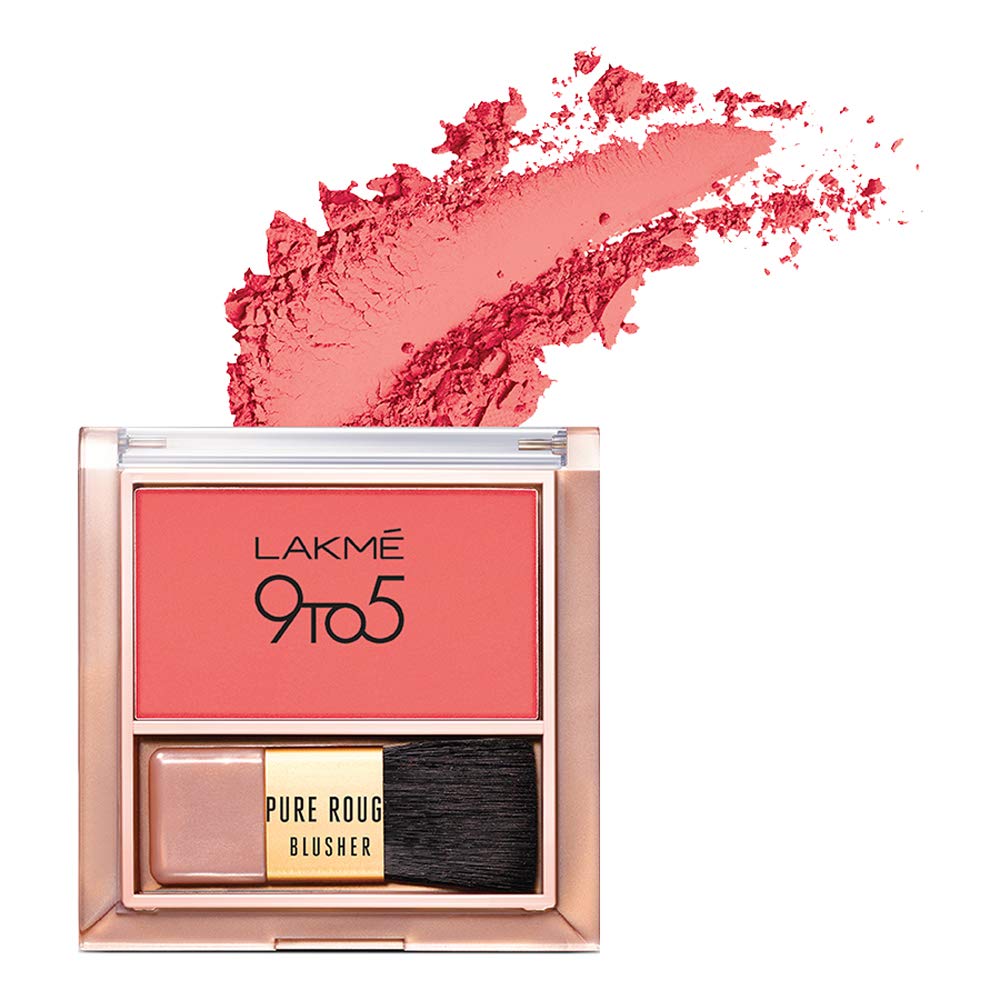 (as of 18/01/2023 13:00 IST)
8. Maybelline New York Liquid Foundation + Compact Powder
Foundations and compact powders go hand-in-hand especially if you are always looking out for a makeup product to conceal your imperfections. To ease out your frantic search, snatch a glimpse of Maybelline New York Liquid Foundation + Compact Powder available at an affordable price on Amazon. For a matte and poreless finish, this duo is what you need to get hold of. It is light in weight, absorbs oil, and suits normal to oily skin types.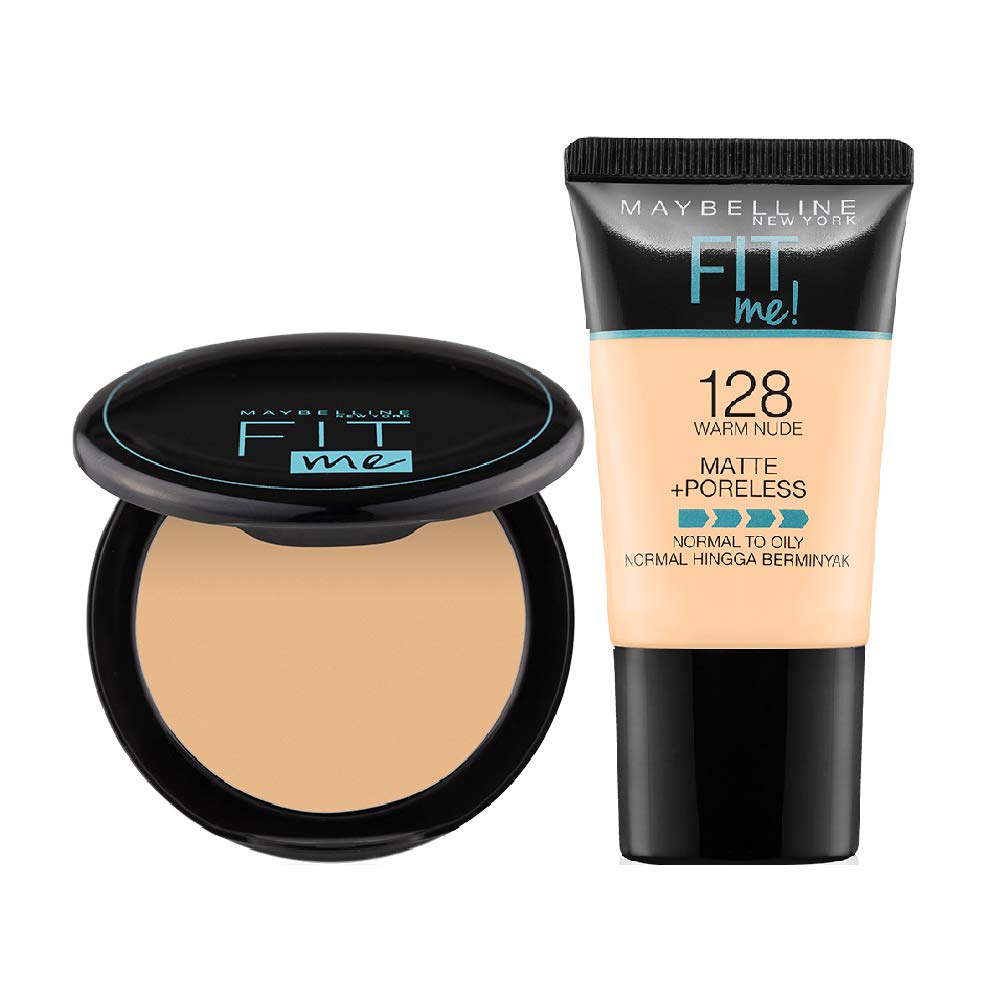 (as of 18/01/2023 13:00 IST)
9. amág Beauty 'BLIP' KEEP IT KOHL! KAJAL - MIDNIGHT BLACK
No makeup is ever complete without a jet-black kajal stroke on the waterline. This one stroke takes your makeup to the next level and adds the missing oomph to your LOTD. Roll your eyes on this 'Blip' Keep it Kohl Kajal from Amág that looks like a crayon but actually works like a roll-on pencil. This kajal is 100 % vegan and suits sensitive eyes. It glides on easily and ticks off all boxes. Grab it now when on sale or else you might have to pay its original price.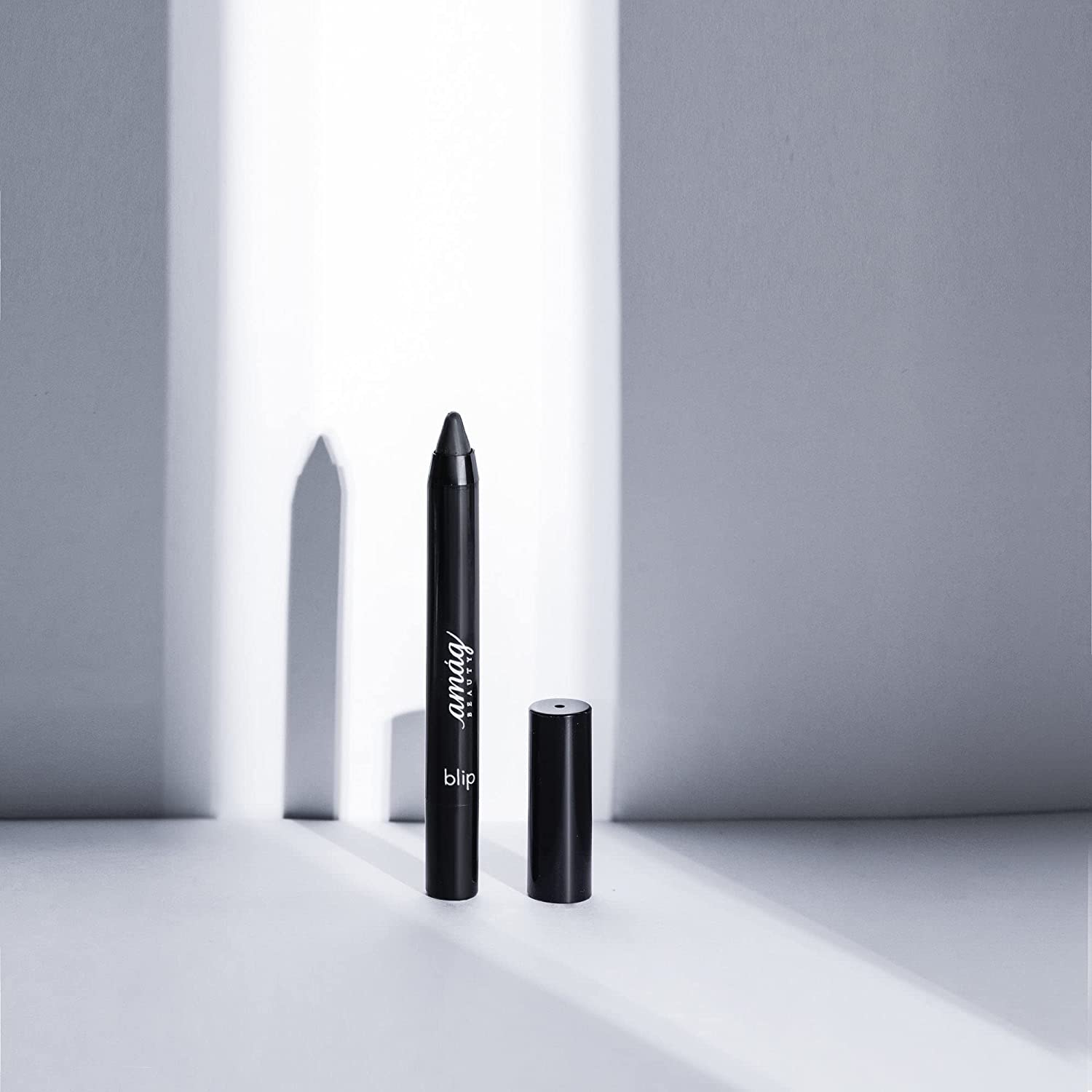 (as of 18/01/2023 13:00 IST)
10. BlushBee Organic Beauty Natural Glow Blush - Forna
BlushBee Organic Beauty Natural Glow Blush comes in an alluring shade of forna. Its talc-free formula and moisturizing benefits will make you fall in love with it even more. Secondly, this blush is formulated with ethically sourced natural ingredients like shea butter and vitamins. Since it is free from phthalates, parabens, and silicones, we bet you can't stop drooling over its natural and sheer finish. Trust us, you can slide this blush into your cart without any second thoughts, and of course, the slashed price makes your investment worth it.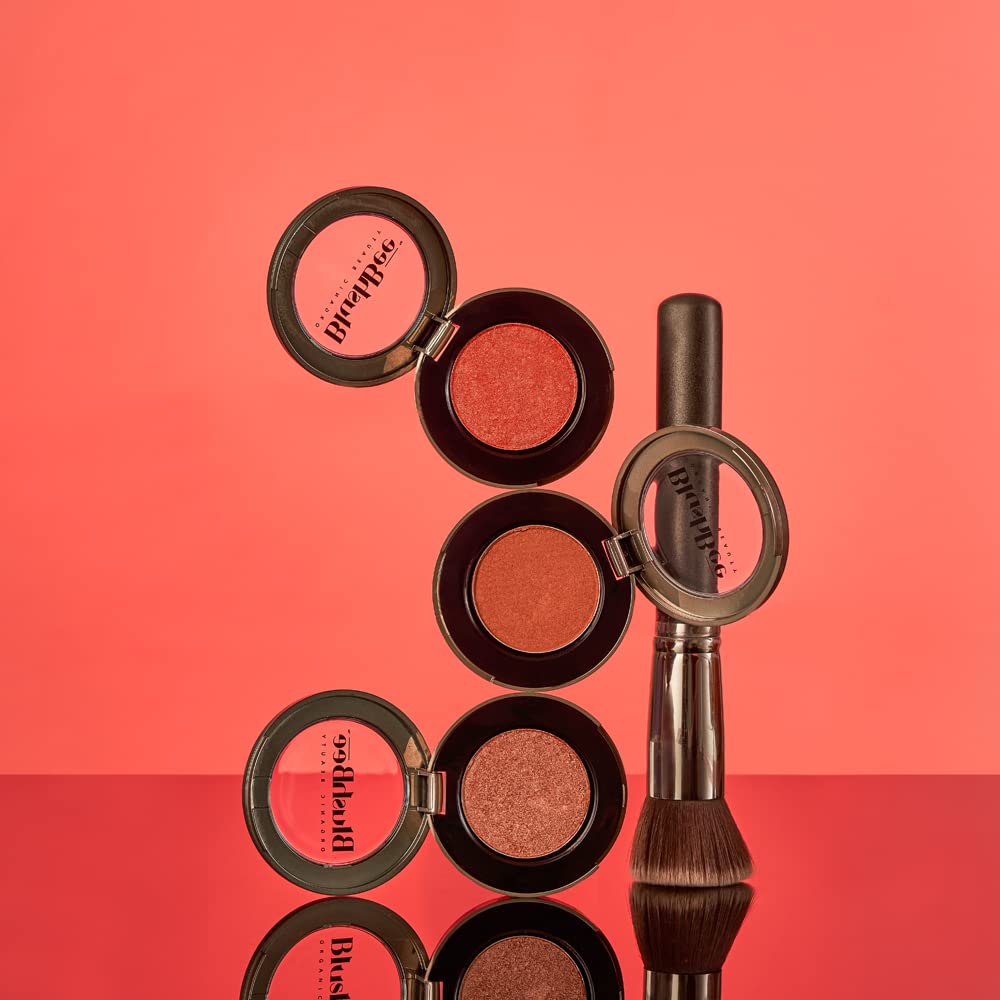 (as of 18/01/2023 13:00 IST)
Oh! It looks like you are already elated to splurge on the most affordable makeup essentials. Pat your back because you finally managed to save some bucks in an efficient way. Well, we all are thankful for Amazon's Great Republic Day Sale 2023 to help you get your hands on the makeup products you desired for. Keeping your cards handy and your wishlist full was the best decision you ever made, isn't it?
About The Author
Ankita is a budding journalist and a certified fashion expert. If the Fashion police were an official organization, A...nkita would definitely be a member of it as she patrols the internet for new trends and blunders that are associated with the fashion industry. Ankita makes sure that her experience and knowledge become the foundation of all the content she puts forward to her readers. Storytelling, dancing, reading novels, and binge-watching movies are her favorite pastime activities.
Read more
Top Comments
There are no comments in this article yet. Be first to post one!