The climax of the film revolves around a high-stakes dance competition where Munna must prove his mettle and face off against formidable opponents. The competition becomes a platform for Munna to showcase his exceptional dancing skills and win back his dignity.
Critics Review
NDTV
This is a classic demonstration of filmmaking by rote. A big city foundling grows up into a young man who adores Michael Jackson and is determined to follow in the footsteps of the King of Pop. It is a mixedgenre monstrosity that never hits any kind of rhythm and has nothing original or novel on off
TOI
With Tiger around, filmmakers normally do not bother finding a script. Instead they just coast along joining the dots of a routine story with neatlychoreographed songs and fights at regular intervals. You can almost record screen proceedings with your stopwatch because after every 15 minutes, there
Movie of the Month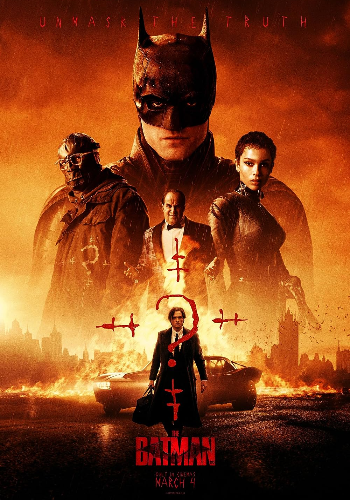 The Batman
Action, Drama, Crime
Cast:
Zoe Kravitz, Jeffrey Wright, Zoe Kravitz
BOX OFFICE Collection: ₹ 77 cr.
BOX OFFICE Collection: ₹ 77 cr.
Robert Pattinson, who played the role of Batman, in the 2022 movie. The Batman once landed up leaving fans upset. The actor joked about not working out on his physique for his role and left fans enraged. Despite all the love he...
Read more
Disclaimer: Box office numbers mentioned in the article are obtained from our own sources and diverse public platforms. We take all efforts to share possible accurate numbers, however, unless otherwise mentioned they are all approximates, but appropriately portrays the BO performance of the project. We are open to feedback and suggestions on editorial@pinkvilla.com.