In Chef, After Roshan Kalra gets sacked from his job and moves to Kochi to spend some time with his son, who lives with his ex-wife, Radha Menon. He connects with his ex-wife and she gives him the brilliant idea of starting a new food truck business to pursue his passion of cooking.
Critics Review
TOI
Taking inspiration from Hollywoods delectable film of the same name made by Jon Favreau in 2014, director Raja Krishna Menon gives us a sliceoflife film that satiates the palette and tugs at your heartstrings.
Bollywood Hungama
Theres a foodie hidden in all of us. Hence, films based on food can work big time with the audiences.
Movie of the Month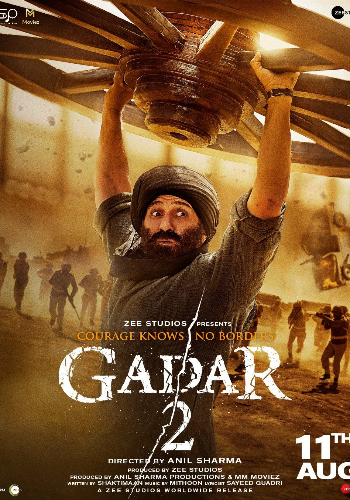 BOX OFFICE Collection: ₹ 672 cr.
We, the audience, often have diverse reasons to watch a film. Sometimes you see it for the story, sometimes for the actors involved in it, sometimes for performances, and more often than not for the entertainment. But then ther...
Read more
Disclaimer: Box office numbers mentioned in the article are obtained from our own sources and diverse public platforms. We take all efforts to share possible accurate numbers, however, unless otherwise mentioned they are all approximates, but appropriately portrays the BO performance of the project. We are open to feedback and suggestions on editorial@pinkvilla.com.