How to Take Care of Hair Extensions And Keep Them Lush for Long
As you install a fresh of extensions to your mane, here are some pro tips on how to take care of hair extensions to add to your roster for healthier tresses!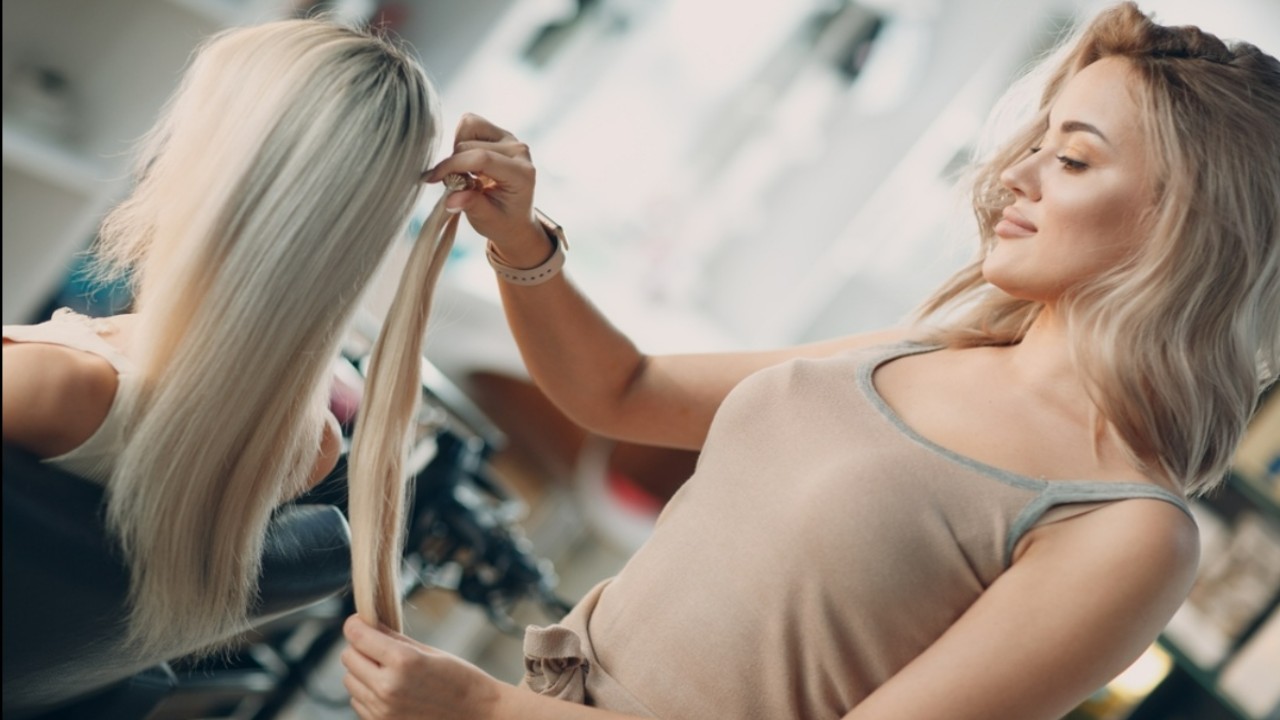 Whether you are planning to get your new hair extensions (or already did) for volume or add some length, the key to maintaining that fresh installment is immaculate hair extension care. Before we hop on how to take care of hair extensions, let's debrief the essentials of hair extensions, especially for the fresh on-the-bandwagon ladies.
Depending on your hair texture, budget, and styling preference, your salon stylist will help you pick the best type of hair extensions. Real hair (human) and synthetic hair extensions have a different finish, touch, and feel. When the varied methods of installing extensions come into play, you have sew-ins, tape-ins, clip-ons, microlinks, keratin extensions, and pre-bonded extensions. 
Hair extensions can be treated as literal extensions to your own hair, which means that they need a befitting hair care regimen. Without adequate attention, your extensions will lose their longevity and end up looking matted, tangled, dry, and dull. 
From scalp cleansing and providing hydration to switching up your product rotation and drying techniques, there are certain amendments to be done. 
We don't mean to scare you by labeling the extension care as high maintenance. With a few easy tweaks, you can make those strands look lush and healthy for a long time. 
With careful research and expert recommendations, we have created a mini-guide on everything you need to know about hair extension maintenance. 
Hair Extension Care And How to Make Them Last Longer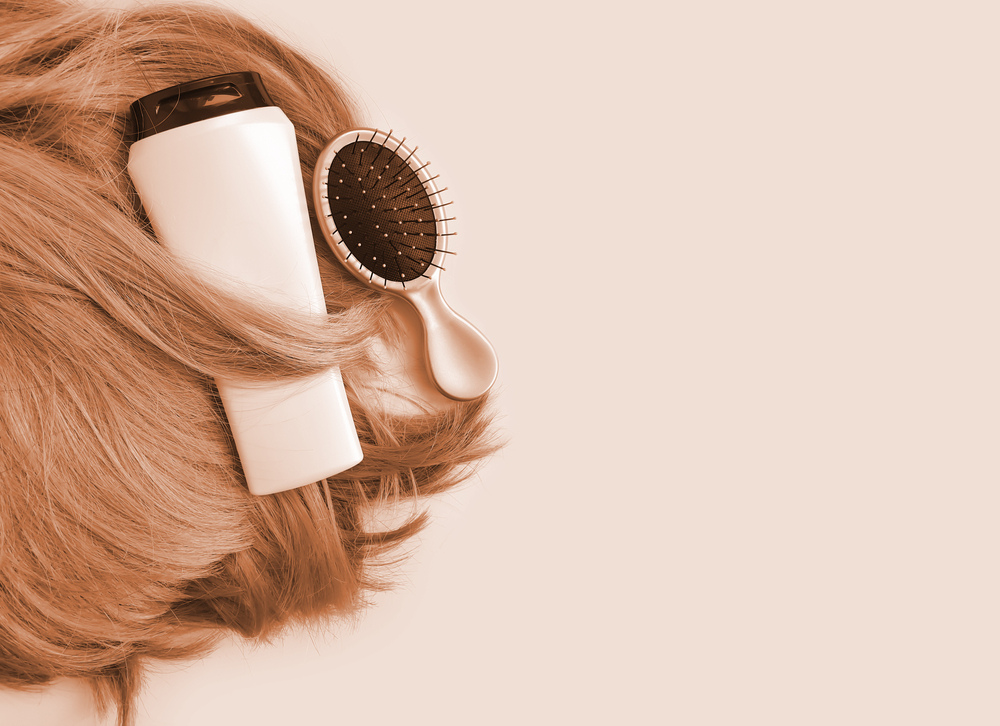 Regardless of the kind of hair extension you install, some level of upkeep is inevitable. While clip-ons may last for up to even a year, the tape-ins usually need a re-positioning after 4-8 weeks. How long your extensions will stay up is going to heavily depend on the type of method, how often you check out the salon, and how well you maintain them. This section takes you through the essential tips so your fresh locks can last you a season, and sometimes even beyond that! 
Tips on Washing Hair And Scalp
Cleansing your scalp underneath the extensions and the hair strands is a non-negotiable when it comes to your mane health. Contrary to popular opinion, experts recommend washing your extensions, the way you do in your non-extensions days, except limit your washes to once a week. The only catch is to be gentle while rinsing, lathering, and with the kind of products you use. Especially for microlinks and keratin extensions, you don't want to loosen them up by going harsh on the scalp and root cleansing. Your tresses will love a sulfate-free, paraben-free, alcohol-free, and chemicals-free formula. Ensure that you do not go overboard with the hair care products, as it can significantly affect the life of the extensions. 
Hair Products That Are a Green Flag for Hair Extensions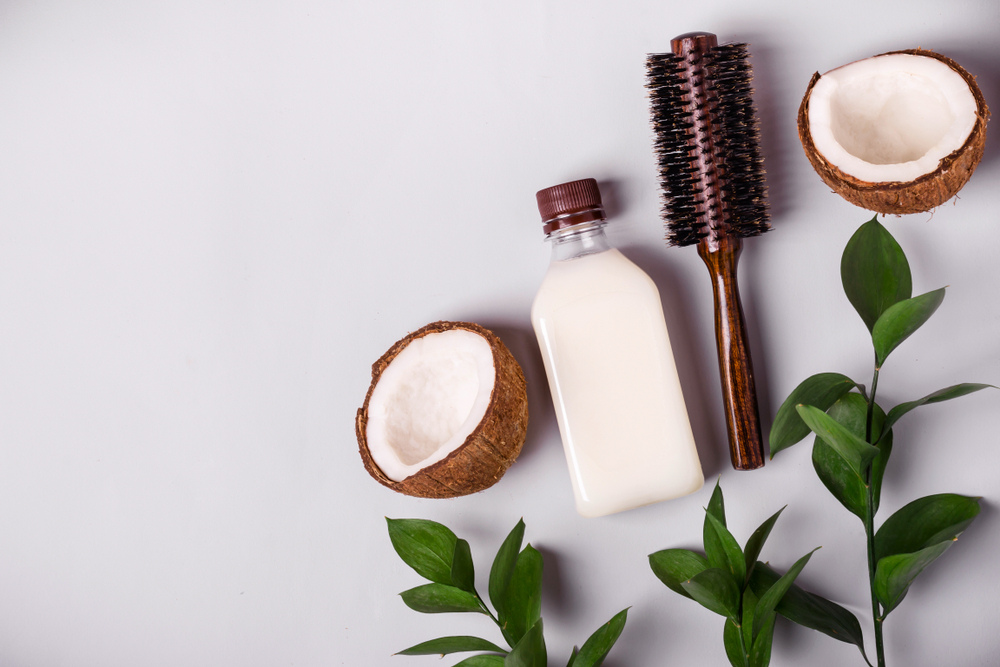 At the crux of the hair extension-care products line-up is hydration, moisturization, and nourishment. Since the weaves and contours of the extensions do not receive any nutrition from the roots, the hair shaft easily turns dry and brittle. To lock in the moisture and make them appear lustrous and soft, treat extensions with hydrating shampoos and conditioners. Look for ingredients like aloe vera, coconut oil, tree tea oil, shea butter, plant-based hair oils, and more such elements. 
Curly-girlies, we see you and you going extra mine to keep them flirty locks looking lustrous and frizz-free. Make mousses and lightweight gels your best friends, as these won't weigh down the strands, detangle swiftly, and add a natural shine. Some ingredients that can be opted for are vitamin C, avocado oil, glycerine, and jojoba oil. 
If you are going to heat style the extensions with a blow dryer or hot tools, we recommend limiting the exposure or using minimal and medium heat. This is especially true for blondes, as high heat can induce irreversible damage to the extensions. However, if necessary, do not exclude the heat protectants from the regimen. 
These Are the Products to Keep at Bay
We cannot stress enough about going gentle on your extensions, especially when professional products come into play. Go sulfate-free and alcohol-free for your shampoos, conditioners, hair masks, leave-in conditioners, and mousses. Such formulas will not only strip the hair of moisture, but also make them dry, brittle, and prone to breakage and shedding as well. 
Another popular product you will have to bid farewell to is dry shampoo. While they are great for a quick fix on a greasy day, they won't be the best option for your extensions! However, if the situation calls, go for a lesser quantity. Lastly, if you are someone who loves styling the hair with some wax or sticky gels, be careful to not use a lot on the extensions as they may clog them. 
Remember that the more products you use, the more will be the build-up, leading to overwashing and overdrenching the hair and extensions which might not turn out good for them. 
Sleep-Care Routine Matters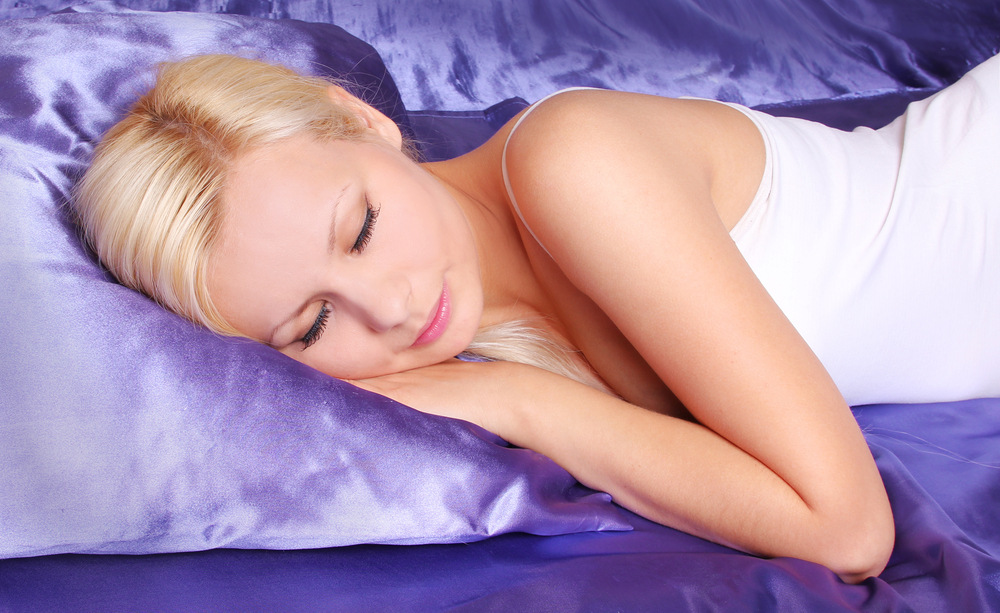 We recommend enveloping your tresses in a silk cloth or resting on a silk pillowcase. Securing a silk scarf around your hair will also allow your strands to go in the same direction and stay put without a lot of frizz. Another hack for beauty sleep would be tying loose ponytails or braids in the hair to avoid matted hair and tangled extensions.  Braiding hair will also lend some texture to the hair, making it easier for you to style them, the next day. 
Also, avoid sleeping with wet hair. This is a general rule for haircare, regardless of extensions, since wet or damp hair tends to break easily, and with natural friction, the strands will get rather dry and frizzy. 
Brushing And Detangling Those Tresses
Brushing the hair extensions is quite an underrated trick in the extension-care glossary. The sweat, humidity, windy air, heat, and constant moving around of the tresses bring matted, knotted, and tangled hair to the table. The clumping and shapeshifting of curly hair into straighter ones also add to the unmanageable and dry hair. The best way to handle these hair woes is to frequently brush your hair. Begin from the tips of the hair and move upwards, gently, to detangle the mane, it is always recommended to avoid using a wet brush. Doing so in sections of hair is also beneficial for effective brushing and knot-free locks. You can use a wide-tooth comb, soft bristle brush, or any brush that will not cause breakage.
While we cover the major attributes of hair extensions-care in the above section, here are a few more essential things to bear in mind as you prep to maintain your new installations and bring alive all hairstyles and looks from the saved collections on your Instagram and Pinterest. 
The Dos of Hair Extension Care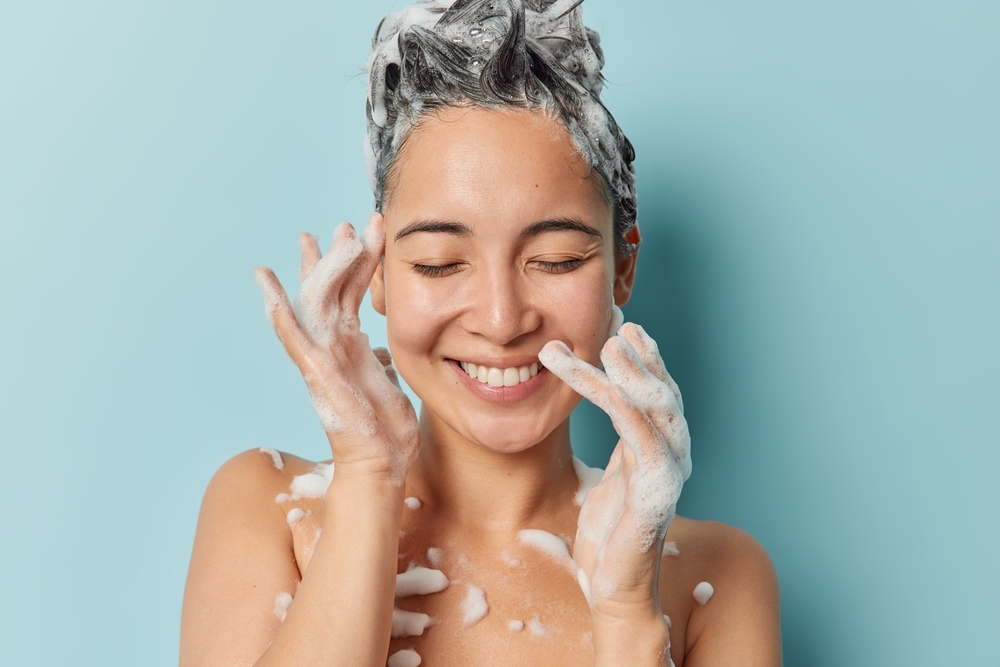 If you have opted for human hair extensions, treat them as your natural hair by giving the proper care. From using the right products to heat styling them, even coloring them, everything is possible with these extensions, with some added care and consultation from the hairstylist.
Incorporate oiling in your hair care rotation too. For providing additional moisturization and nourishment, oil your strands from mid-length to the tips before washing.
Ensure that you give your mane a good wash once or twice a week, but do not overdo the product lineup.
Regularly brush the tresses and detangle the clumps and knots. Remember to do so gently and not pull or tug your hair with the brush.
Before going to bed, tie loose braids and wear a silk scarf to protect the texture of the hair and avoid breakage and frizz caused by friction. 
You may also use a silk pillowcase while sleeping.
For drying the hair, choose a microfiber towel.
The Don'ts of Hair Extension Care
If you have gotten yourself synthetic extensions, your options for styling with heat and dyes are very slim, as they can be easily worn off with heat exposure and chemicals like ammonia and bleach can damage them irreversibly. 
Only use sulfate-free and alcohol-free gentle hair care products for your extensions. 
Do not keep your hair wet for long and never hit the bed with wet hair.
Avoid heat styling the mane as much as possible. It is best to wear your style for a couple of days before changing or refreshing it. 
To avoid brassy tones, refrain from products with avobenzone or octocrylene for blonde and lighter dyes. Purple shampoos can be used for blonde hair extensions.
If you have fusion extensions, you would want to steer clear of salty and chlorinated water.
Conclusion
A lush ponytail, lustrous curls, voluminous waves, or long sleek tresses any hairstyle can be pulled off with some added inches and extra volume by installing hair extensions. There are different methods of getting the extensions done and they vary in their lasting periods too. Regardless of the style you choose, there are certain tips and tricks to follow for maintaining them and incorporating necessary hair extension care in your routine. These will lend your hair a fresh and healthy appearance while also increasing its longevity, so you don't have to visit the salon often and shed more bucks.
ALSO READ: 15 Best DIY Leave-in Conditioner Recipes to Get Nourished Hair Naturally
FAQ's
Can styling heat tools, such as curling irons or straighteners be used on hair extensions?
While heat tools can be used on hair extensions, it is advisable to avoid a lot of heat exposure as it may damage the extensions.
---
How to avoid hair extension damage during sleep?
Use a silk pillowcase or silk scarf while sleeping. Do not sleep with wet hair and tie loose braids or ponytails.
---
Can I oil my hair extensions?
Oiling hair extensions can help moisturize and tame dry hair.
---
---