Darbar shows the story of how The Mumbai Police Commissioner, Aaditya, sets out to apprehend drug dealer Ajay. However, he unearths a bigger scandal connected to a global drug lord and is forced to administer justice.
Pinkvilla Review
Darbar's portrayal of the story is quite clear, and the first half is particularly strong and engaging for viewers. Darbar's presentation of the investigative sequences is likewise considerably better and more effective. The second half of the film loses momentum and seems to be rushed. Additionally, the conclusion is not all that alluring because so much is done to the villain but nothing happens in the end. As usual, Rajnikant is the best actor
Critics Review
TOI
Darbar Review In the films of AR Murugadoss, justice isnt always delivered by upholding the law of the land. Be it in Ramana or Thuppakki or Kaththi, his protagonists have to break law to ensure justice is served. And that is what happens in Darbar, where an angry cop goes on a murderous rampage to
Movie of the Month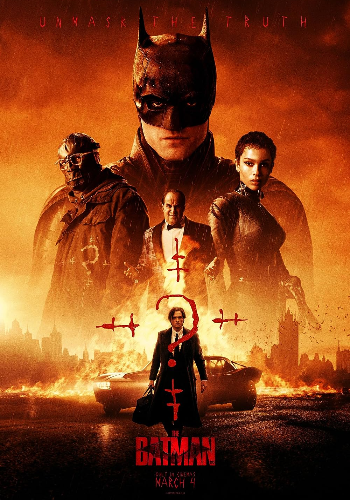 The Batman
Action, Drama, Crime
Cast:
Zoe Kravitz, Jeffrey Wright, Zoe Kravitz
BOX OFFICE Collection: ₹ 77 cr.
BOX OFFICE Collection: ₹ 77 cr.
Robert Pattinson, who played the role of Batman, in the 2022 movie. The Batman once landed up leaving fans upset. The actor joked about not working out on his physique for his role and left fans enraged. Despite all the love he...
Read more
Disclaimer: Box office numbers mentioned in the article are obtained from our own sources and diverse public platforms. We take all efforts to share possible accurate numbers, however, unless otherwise mentioned they are all approximates, but appropriately portrays the BO performance of the project. We are open to feedback and suggestions on editorial@pinkvilla.com.