Amazon's Great Republic Day Sale '23: 11 Must–have Makeup Products from Affordable Brands
Take your makeup game to another level by grabbing these affordable makeup products from Amazon's Great Republic Day Sale! Grab them before the sale ends!
Updated on Jan 31, 2023 | 07:20 PM IST | 94.6K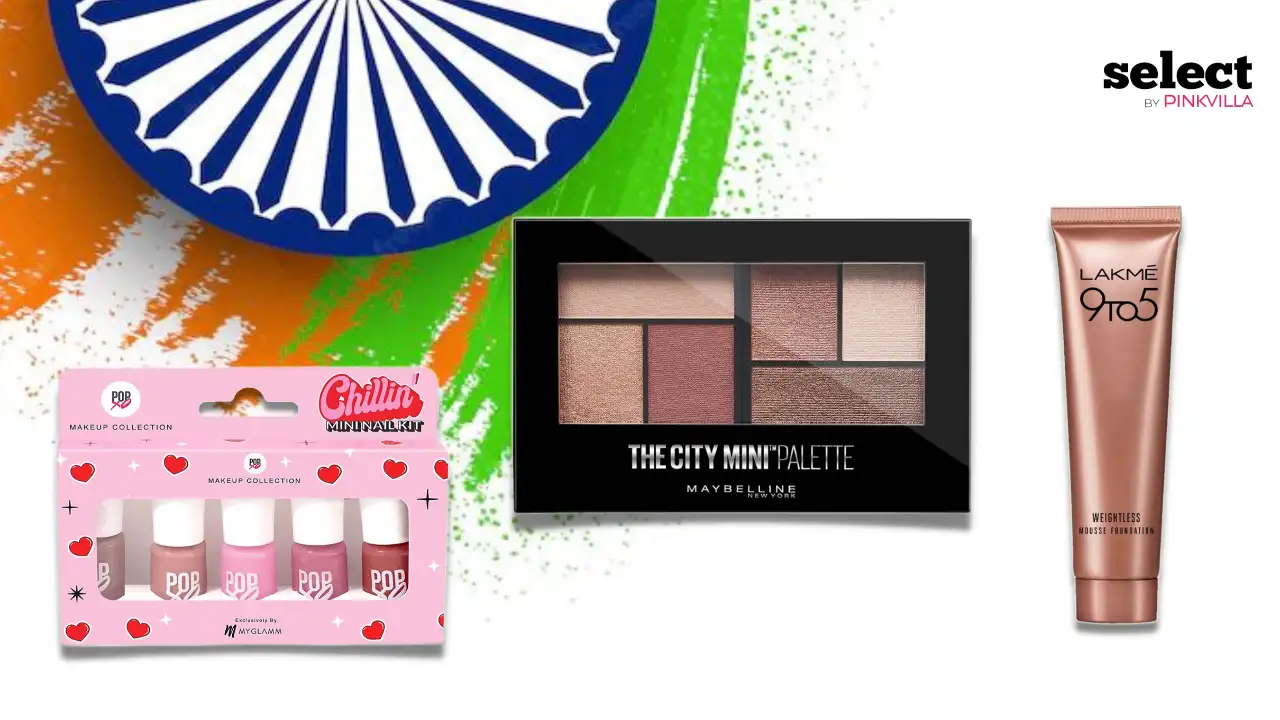 The products curated for this article are independently chosen by the editorial team. If you make a purchase through the
links
mentioned below, we may receive a commission. Check out our
product research & curation process
Having makeup products that give you desired result without burning a hole in your pockets seems next to impossible! But this Amazon's Great Republic Day Sale brings great joy to makeup lovers. These some of the most-loved brands of all time come with some holy grails that are all under Rs.500 and it is hard to resist not laying hands on them. The makeup products are from well-known yet affordable brands and have amazing formulas that will not disappoint you at the end of the day. What are you waiting for? Go and grab them before the most coveted sale of the year ends.
11 Makeup Products to Grab without Burning a Hole in Your Pockets
1. LAKMÉ 9 to 5 Weightless Mousse Foundation
Lakme's weightless foundation is a boon to people who prefer lightweight formulas loaded with natural properties. The product comes in a mousse texture and gives your skin a matte finish that claims to last all day long. It is best to wear every day for working ladies who want subtle coverage with a natural finish. Apply the product on your face in dotted motion, and blend the product effortlessly to achieve a second-skin-like finish. Grab the product at 40% off from Amazon's Great Republic Day Sale.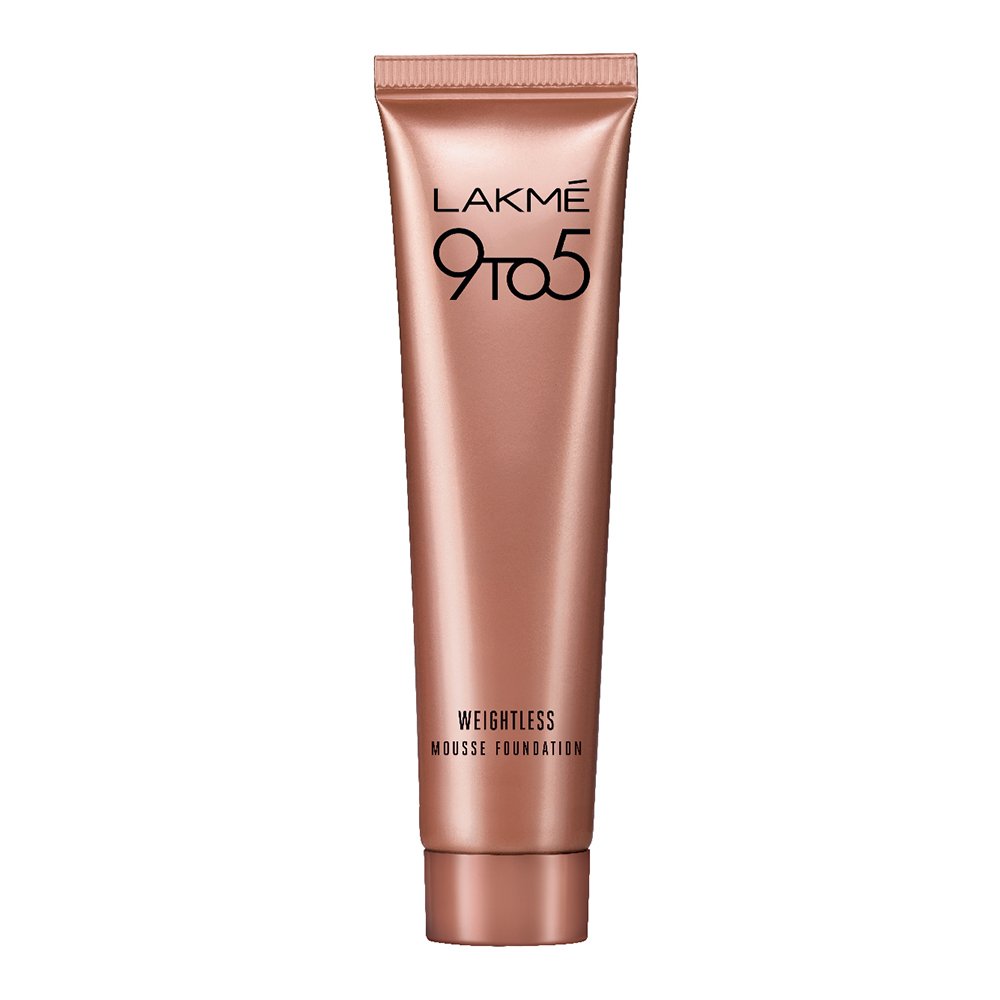 (as of 20-01-2023 15:00 IST)
2. Insight 3 in 1 Oil Free Primer
Well, you cannot get the desired result out of your foundation if you don't apply a primer first. This Insight's 3-in-1 primer is an oil-free gel-based primer that mattifies your skin base to give you a flawless outcome by smoothening your fine lines and open pores. The waterproof primer is an excellent product to achieve flawless skin in no time. Plus point? The affordable makeup product is also free of paraben and claims to be vegan-friendly. All under INR 200! Can you believe it? Add it to your cart before you miss it.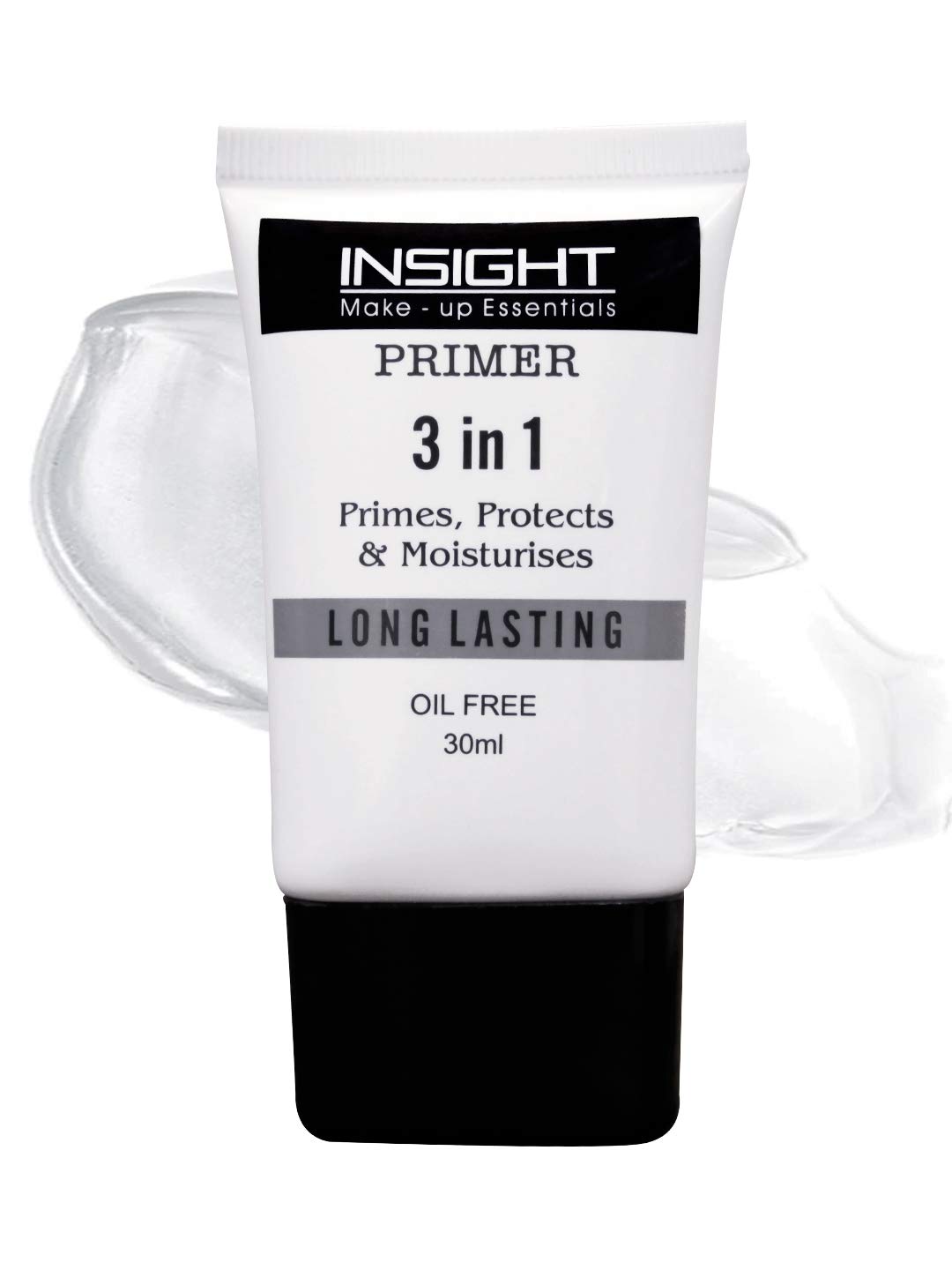 (as of 20-01-2023 15:00 IST)
3. SUGAR Cosmetics Kohl of Honour Intense Kajal
Sugar cosmetics come with the blackest of 'em all kajal, the Kohl of Honour Intense Kajal. Defining your eyes couldn't get better than this with an ergonomically designed user-friendly product. The easy-to-twist kajal delivers the pigmented-rich product in just one swipe while the high-impact color ensures you get the desired outcome on every swipe. The transfer-resistant and waterproof kajal will give you all the drama you need in your eyes. Grab it at an exciting offer today from Amazon's Great Republic Day sale.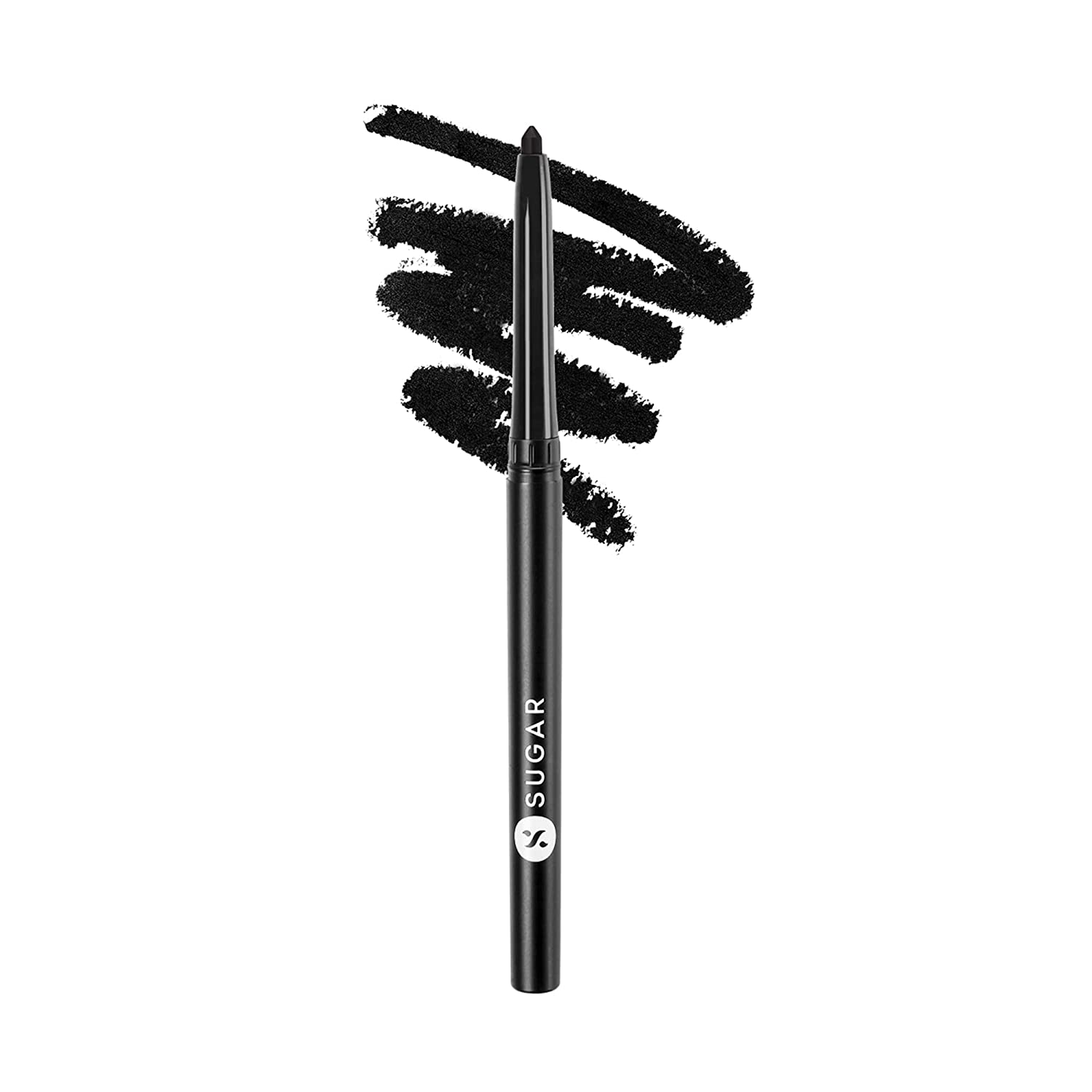 (as of 20-01-2023 15:00 IST)
4. Blue Heaven Artisto Eyebrow Enhancer Pencil & Styler
Blue Heaven eyebrow enhancer is a bombshell in tiny packaging for the ones who acknowledge the fact that eyebrows are the most important feature of the face. The easy-to-use packaging will never let you leave your home without defining them. The pencil eyebrows come with a spoolie and a slant tip to make your experience even smoother. The waterproof and smudge-proof formula lasts all day while giving you the most natural finish. Add it to your cart without thinking twice!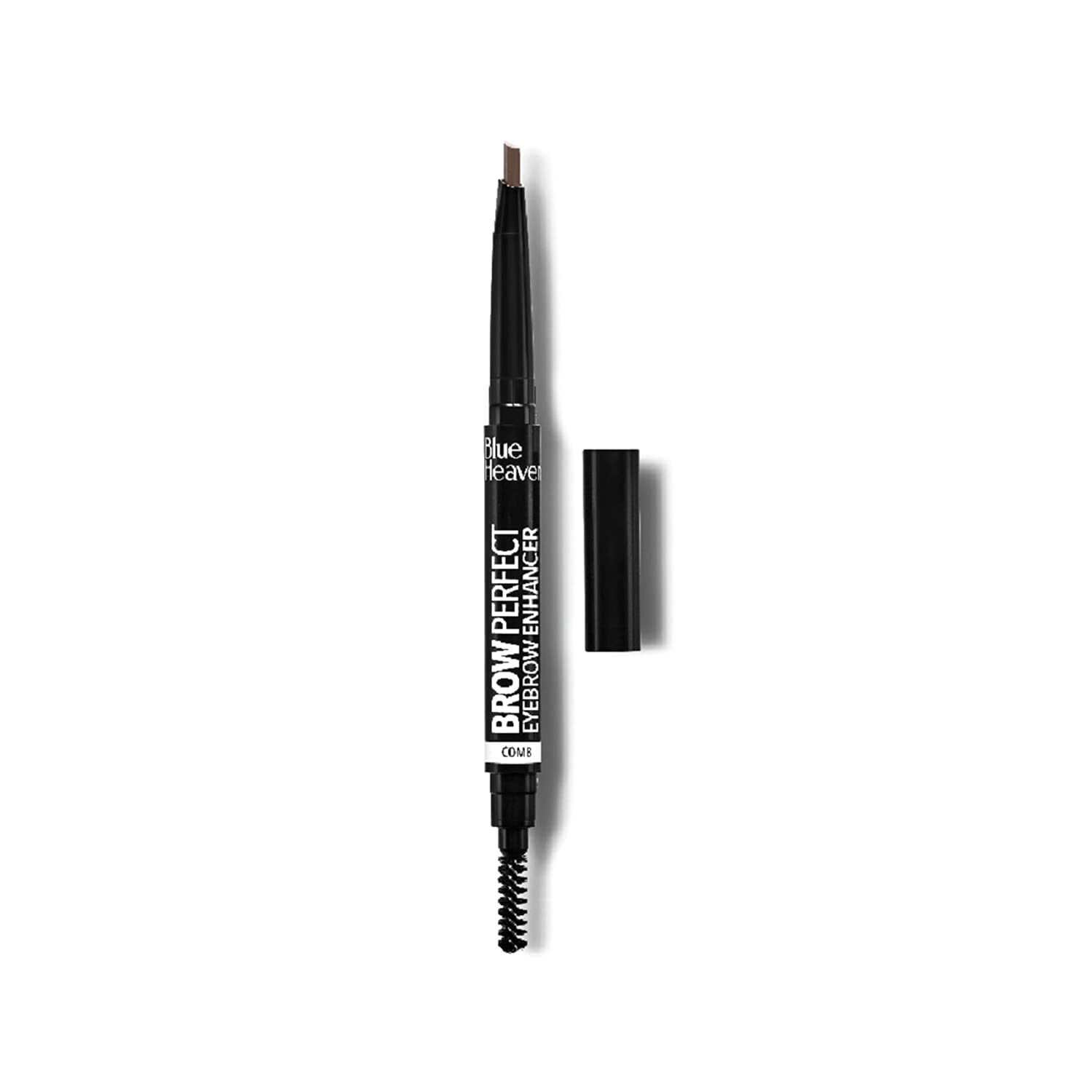 (as of 20-01-2023 15:00 IST)
5. Maybelline New York Eyeshadow Palette- 5th Avenue Sunset
Achieve the desired nude-toned eye look by laying your hands on this eyeshadow palette from Maybelline New York in the shade 5th Avenue Sunset. The eyeshadow palette includes finishes from matte to shimmer to give you the ultimate desired eye look in no time. The palette has 6 intriguing colors with a blendable formula that lasts long on your lid. Now creating different eye looks from this versatile palette ranging from day to night is easy peasy. Grab it now!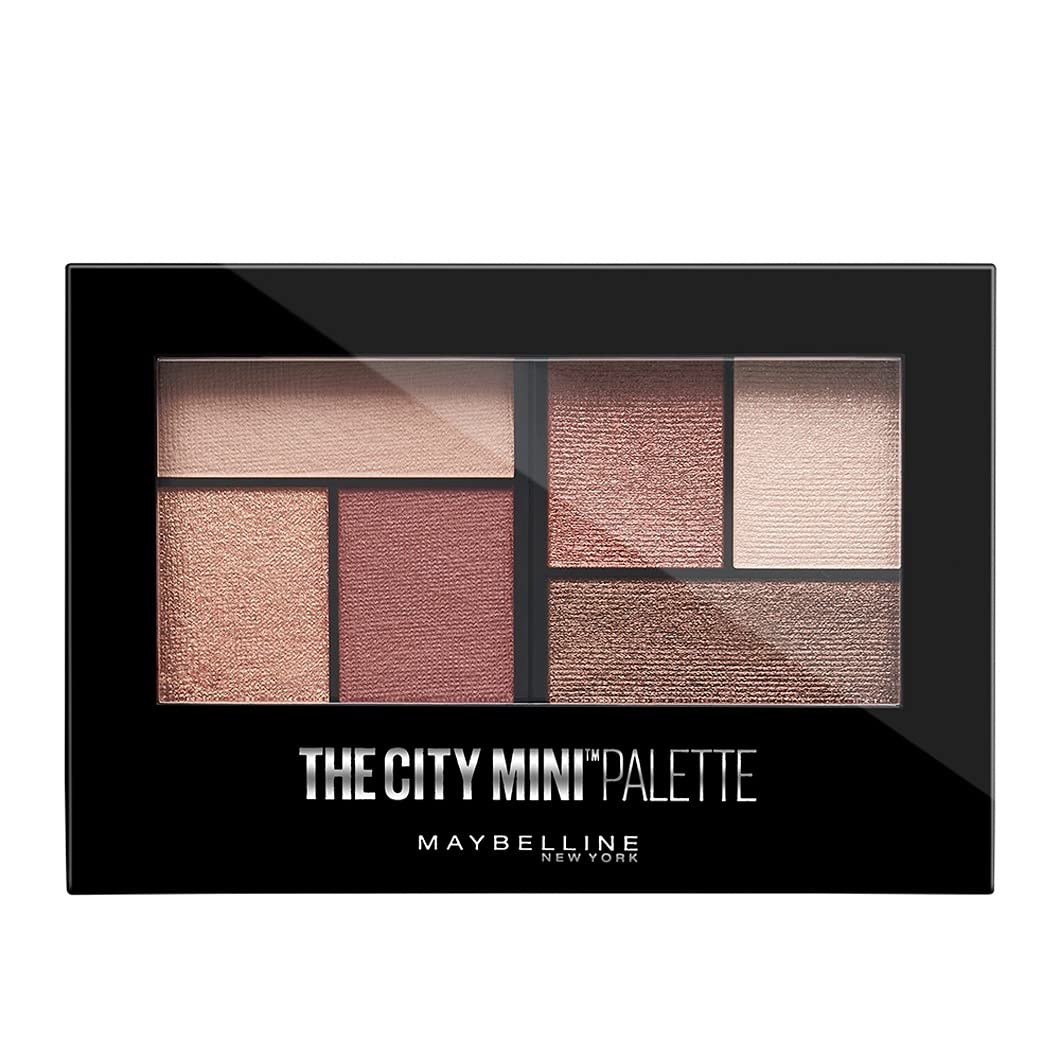 (as of 20-01-2023 15:00 IST)
6. RENEE Fab 5 5-in-1 Lipstick
This Renee 5-in-1 lipstick, budding influencers' favorite pick, comes with five alluring shades with an intense color payoff. Make your vacations more convenient when you have 5 different options to wear each day. The lipsticks have a matte finish that doesn't feel dry on your lips as you wear them all day. Make your makeup sessions easier by allowing yourself quick touch-ups. The lipsticks are loaded with moisturizing properties like jojoba oil, sunflower seed wax, and coconut oil to take care of your precious pout. Go and grab it now!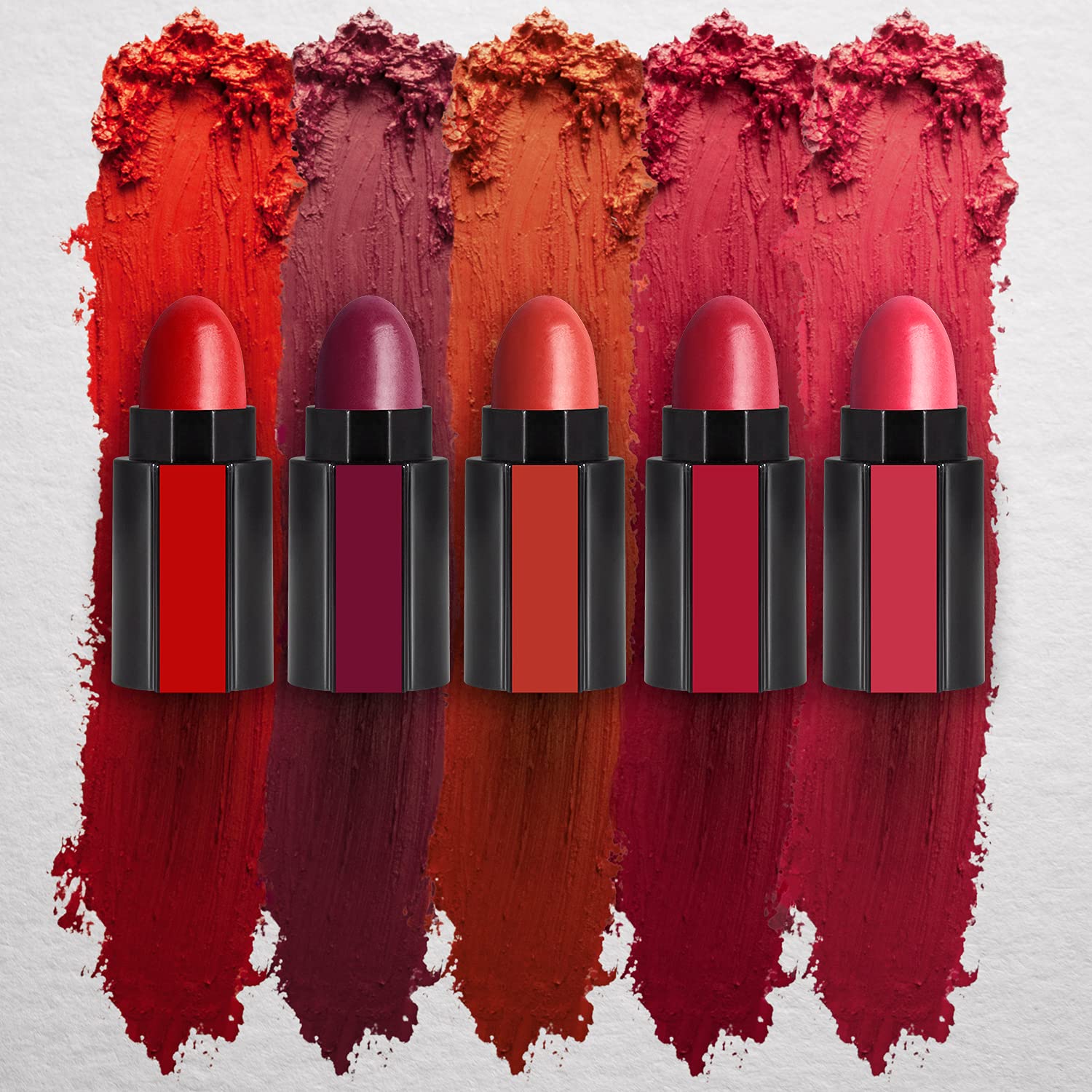 (as of 20-01-2023 15:00 IST)
7. MyGlamm POPxo Makeup Collection- Chillin'
Give your nails a makeover anytime anywhere by grabbing this kit from Amazon's Great Republic Day Sale. The chip-resistant formula works wonders on your nails and ensures they stay for a long time giving a salon-like finish. The 5 hot nude shades from the kit are made of high-quality ingredients and they are free of harmful chemicals, minerals, and parabens. The compact sustainable packaging makes it a great travel-friendly product. Other than these, they are also cruelty-free and vegan-friendly. So, what are you waiting for?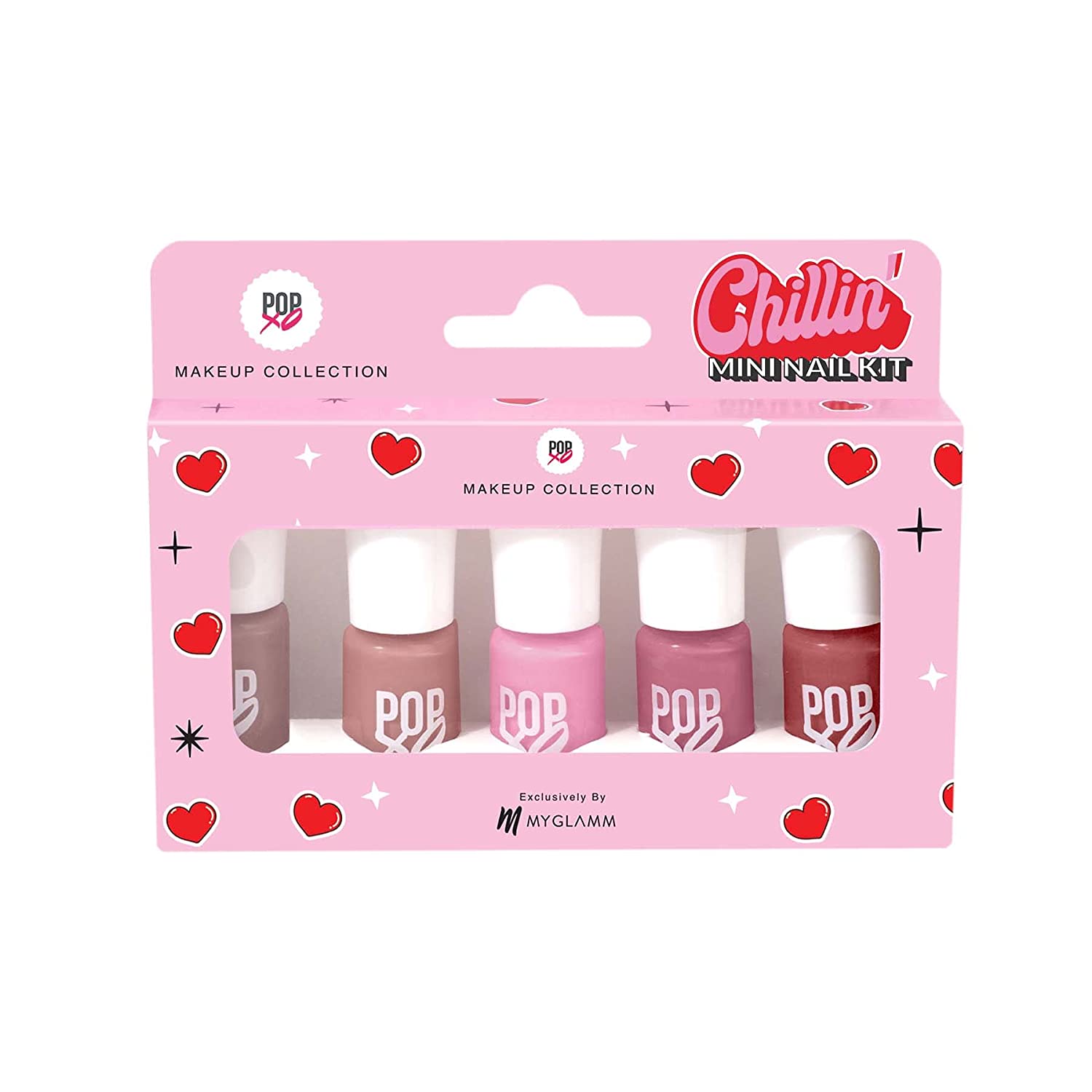 (as of 20-01-2023 15:00 IST)
8. Colorbar Waterproof Opaque Liquid Eyeliner
The Colorbar liquid eyeliner is a long-lasting eyeliner that comes with a precise and flexible applicator. The eyeliner has an opaque finish that doesn't crack or peel with time. The formula is fast drying and is safe to use for people with sensitive eyes. The high-definition texture allows you to get the desired result with just one stroke. The tiny packaging makes it convenient to carry for you to have on-the-go touch-ups. Grab it before it's gone!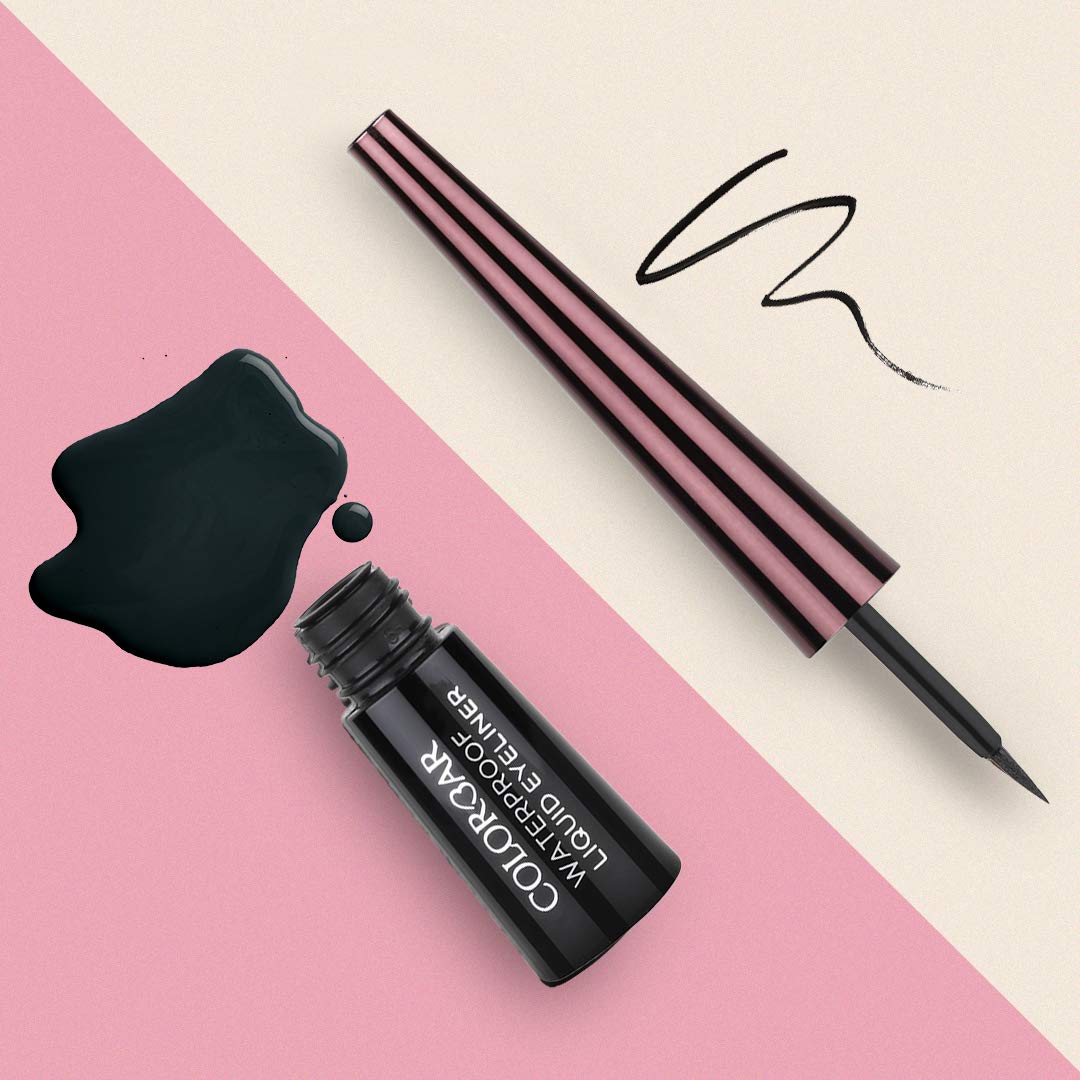 (as of 20-01-2023 15:00 IST)
9. Swiss Beauty Metallic Gloss Me Lip Gloss
The metallic gloss me lip gloss from Swiss Beauty is what you need in your vanity if you don't own it already. The lightweight and non-sticky formula of the gloss is what earned this drugstore gloss the number 1 best seller position on Amazon. This lip gloss thoroughly softens, hydrates, and smoothes your lips while staying on your lips for the longest possible time. You can be sure to get a super radiant lip with a single swipe. Get it under Rs.200 from Amazon's Great Republic Day Sale.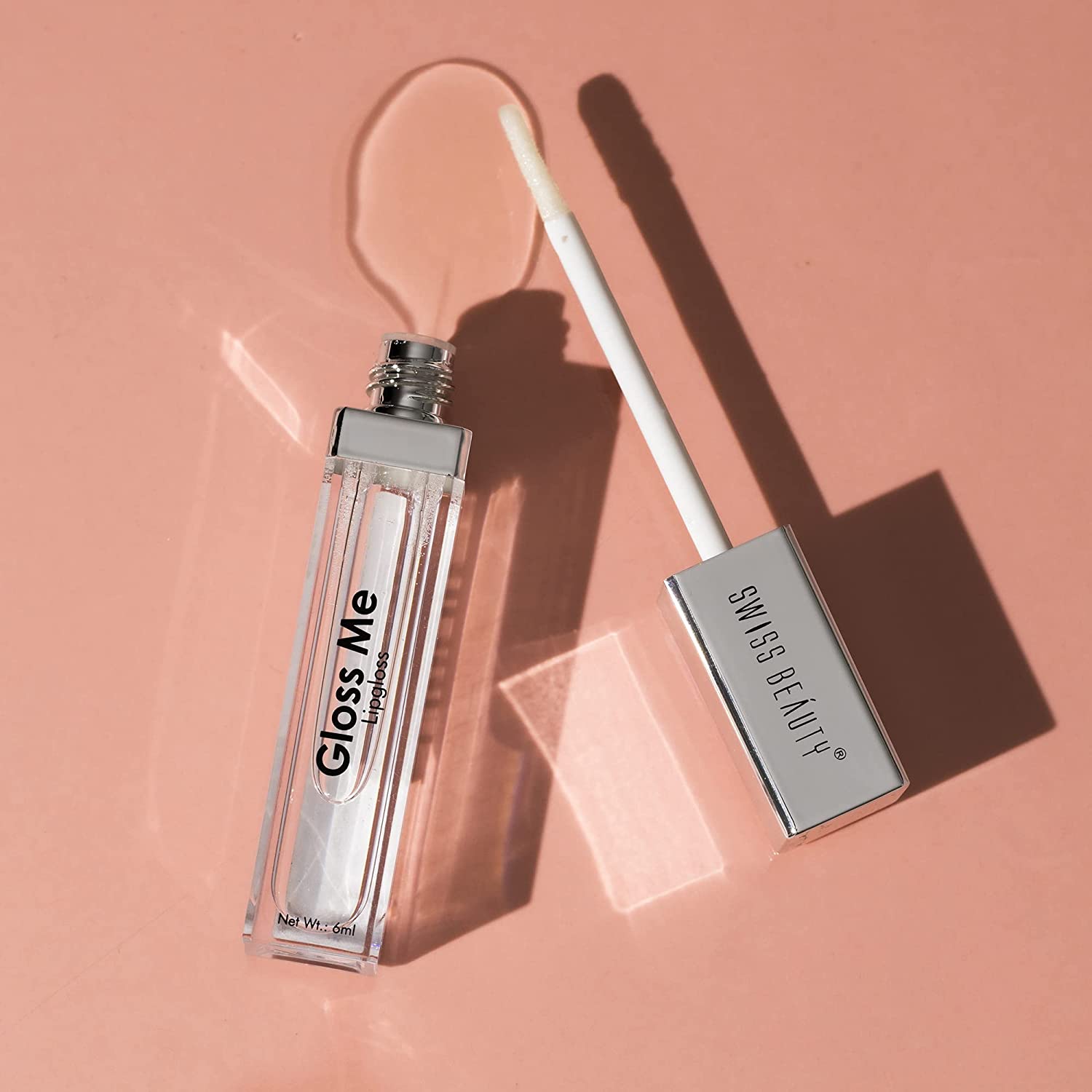 (as of 20-01-2023 15:00 IST)
10. MARS matte blusher with highlighter and contour palette- Shade 02
Take a step ahead in your makeup routine by getting this MARS matte kit which comes with highlighters, contours, and blushers to give your face the ultimate dimension. With six different products and color options, this palette is a must-have for beginners who are yet to get a hold of their sculpting game. The alcohol-free products are of a matte finish with a powdery formula that stays for a long time. Grab it now!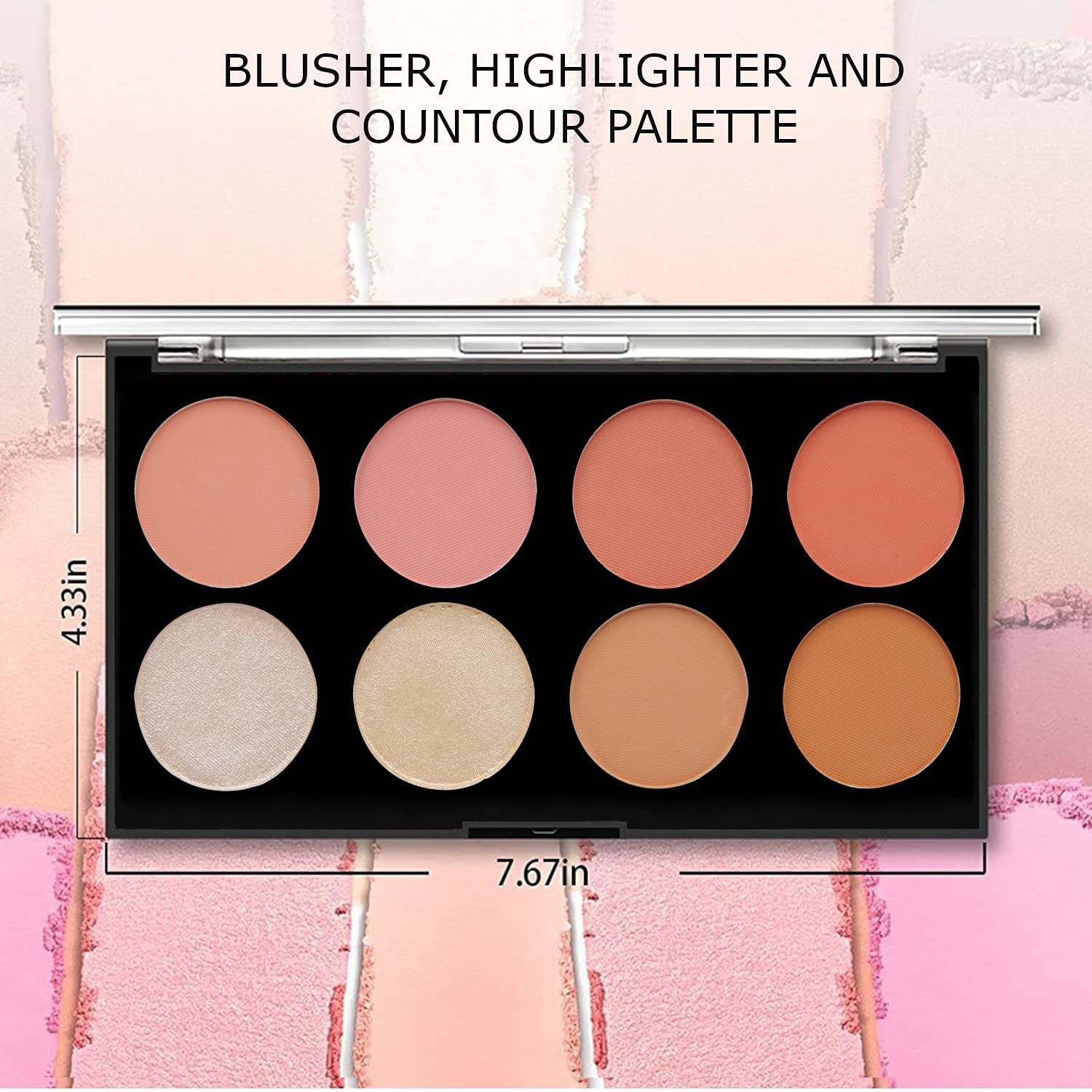 (as of 20-01-2023 15:00 IST)
11. Garnier Skin Naturals Cleansing Water
All hail to the product that can save your skin every night before you go to bed! Unless you live under a rock, you might have heard that the worst thing you can do to your skin is not to cleanse your face at the end of the day. And what could be better than micellar water? The product extracts even the stubborn waterproof makeup from your skin along with dirt and debris. With balanced botanical glycerin, the product is safe to use, even for sensitive skin beauties.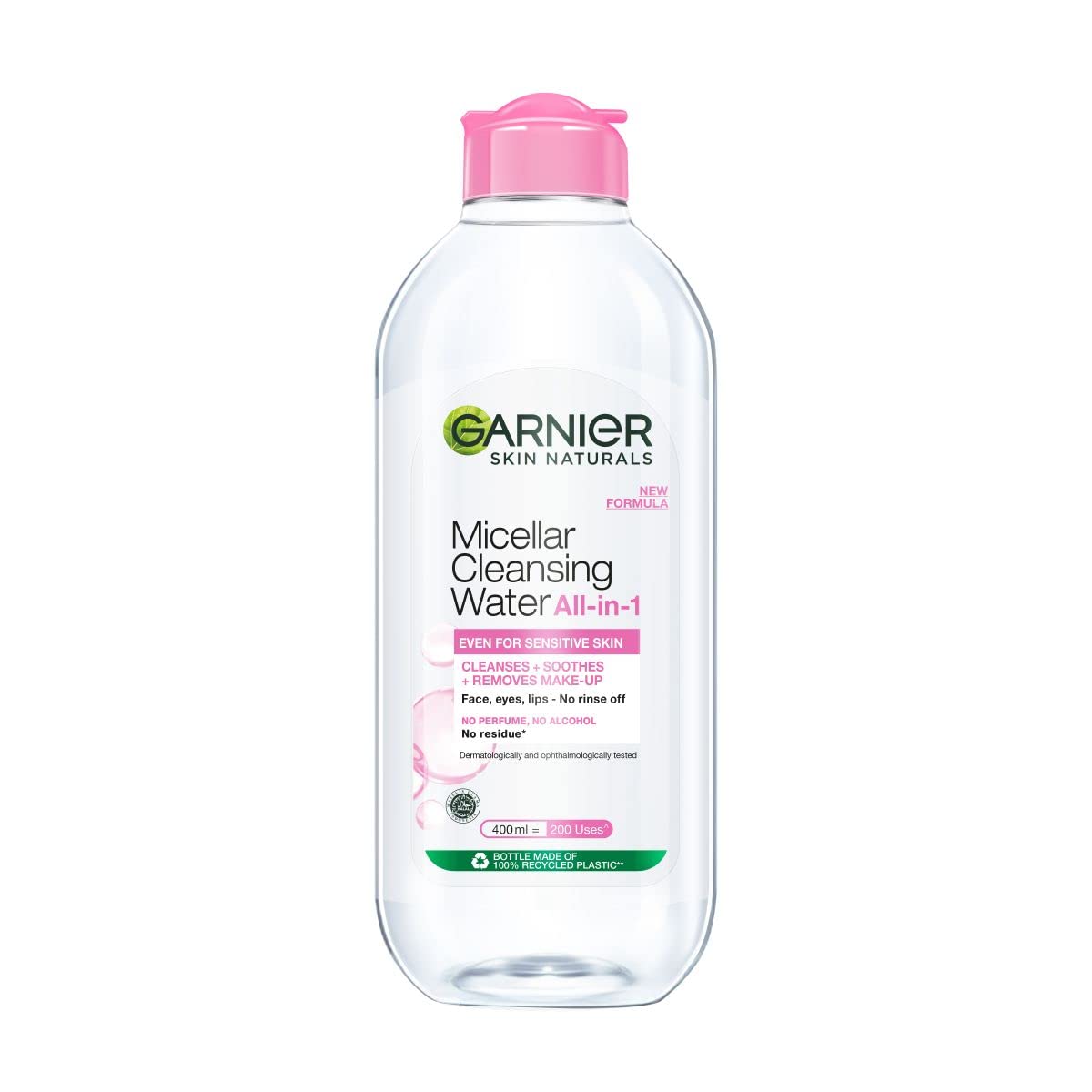 (as of 20-01-2023 15:00 IST)
Save a few bucks because looking pretty doesn't always come at the cost of burning a hole in your pockets! This Amazon's Great Republic Day Sale is giving you steal deals to grab your favorite makeup products from affordable brands. Add these pocket-friendly branded products to your cart, all currently priced under Rs.500 on the Amazon sale, and thank us when you use them!
About The Author
Sayantani is a certified hair and makeup professional turned writer with 2+ years of experience in the same genre. Ap...art from being passionate about imparting knowledge on the things she is enthusiastic about, Sayantani also has a knack for all things creative and aesthetic. When not working, she relies on binge-watching beauty videos and social media surfing for her daily dose of entertainment.
Read more
Top Comments
There are no comments in this article yet. Be first to post one!