The story of Looop Lapeta revolves around a girl named Savina Borkar, also known as Savi, who is a skilled athlete in Goa trained by her father. However, during a race, Savi injures her knee and is no longer able to compete. She becomes depressed and contemplates ending her life until she meets Saty...
Critics Review
TOI
What if life gives you three attempts to make things right and evade death Directed by Aakash Bhatia and set in Goa, Looop Lapeta is a quirky Hindi adaptation of acclaimed 90's German thriller 'Run Lola Run' by Tom Tykwer. Taapse steps into the shoes of Franka Potente albeit, with a little more time
Bollywood Hungama
LOOOP LAPETA is the story of a girl in a race against time to save her boyfriend. Savina Borkar aka Savi Taapsee Pannu is an athlete based in Goa. She is trained by her father Atul Borkar K C Shankar and it is his dream to see her become a successful sportsperson. While running a race, she trips and
Movie of the Month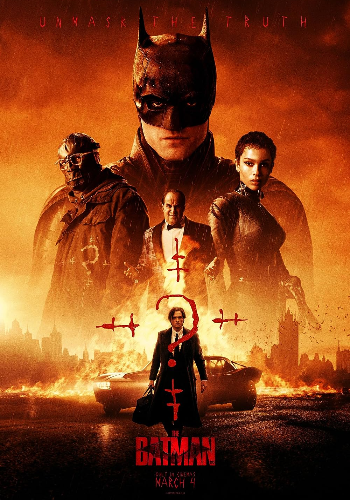 The Batman
Action, Drama
Cast:
Zoe Kravitz, Jeffrey Wright
BOX OFFICE Collection: ₹ 77 cr.
BOX OFFICE Collection: ₹ 77 cr.
Robert Pattinson, who played the role of Batman, in the 2022 movie. The Batman once landed up leaving fans upset. The actor joked about not working out on his physique for his role and left fans enraged. Despite all the love he...
Read more
Disclaimer: Box office numbers mentioned in the article are obtained from our own sources and diverse public platforms. We take all efforts to share possible accurate numbers, however, unless otherwise mentioned they are all approximates, but appropriately portrays the BO performance of the project. We are open to feedback and suggestions on editorial@pinkvilla.com.