Prabhu is a gruff and haughty women's boxing instructor who has achieved great success. He is relocated to Tamil Nadu as a result of the politics of the boxing association, where he meets a 17-year-old fish seller with a special fighting spirit sumsm up Saala khadoos.
Critics Review
TOI
Adi Tomar Madhavan is bitter because his dream to win the boxing gold for India was thwarted by his devious coach Dev Khatri Zakir who spiked his gloves during an allimportant match. So when he spots talent in a Chennai fisherwoman MadhiRitika Singh he wants to see his dream fulfilled through his wa
Bollywood Hungama
Saala Khadoos is an euphoric and electrifying film with amazing performances from the lead cast. It is definitely engaging, and inspiring. It truly deserves an ovation and is worth your time and money. SAALA KHADOOS delivers a solid punch. Winner
Movie of the Month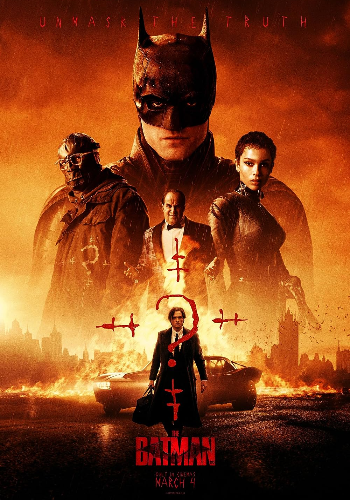 The Batman
Action, Drama, Crime
Cast:
Zoe Kravitz, Jeffrey Wright, Zoe Kravitz
BOX OFFICE Collection: ₹ 77 cr.
BOX OFFICE Collection: ₹ 77 cr.
Robert Pattinson, who played the role of Batman, in the 2022 movie. The Batman once landed up leaving fans upset. The actor joked about not working out on his physique for his role and left fans enraged. Despite all the love he...
Read more
Disclaimer: Box office numbers mentioned in the article are obtained from our own sources and diverse public platforms. We take all efforts to share possible accurate numbers, however, unless otherwise mentioned they are all approximates, but appropriately portrays the BO performance of the project. We are open to feedback and suggestions on editorial@pinkvilla.com.