Sakshi (Anushka Shetty), a gifted artist who is deaf and dumb, went on a vacation with Anthony (R Madhavan) to celebrate their engagement. They were travelling when they stopped at a believed haunted house, where their fate took a turn for the worst. Sakshi unexpectedly witnesses a fatal incident th...
Pinkvilla Review
The cinematic shots have done a fantastic job of gripping the story's tension. The ambiancesetting music created an intense scene. R. Madhavan's character development could have used a little more depth, but aside from that, both Anushka Shetty and Madhavan did a fantastic job during their screen time.
Critics Review
TOI
Hemant Madhukar's multistarrer that boasts of names like Anushka Shetty, Shalini Pandey, R Madhavan, Anjali and even Hollywood star Michael Madsen aims to be a whodunit that will put you on the edge. Filled with slow flashbacks that peel off the layers one by one, possessive friends that always thin
News18
What is the use of lining up top actors, like Madhavan and Anushka Shetty as in Amazons new thriller, Nishabdham Silence, in Telugu, Tamil, and Malayalam, and placing them in a plot which rests on the implausible Here is what you can expect dime a dozen murders, marital infidelity all across, ridicu
Movie of the Month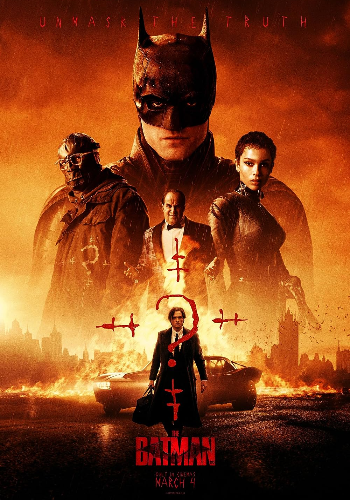 The Batman
Action, Drama, Crime
Cast:
Zoe Kravitz, Jeffrey Wright, Zoe Kravitz
BOX OFFICE Collection: ₹ 77 cr.
BOX OFFICE Collection: ₹ 77 cr.
Robert Pattinson, who played the role of Batman, in the 2022 movie. The Batman once landed up leaving fans upset. The actor joked about not working out on his physique for his role and left fans enraged. Despite all the love he...
Read more
Disclaimer: Box office numbers mentioned in the article are obtained from our own sources and diverse public platforms. We take all efforts to share possible accurate numbers, however, unless otherwise mentioned they are all approximates, but appropriately portrays the BO performance of the project. We are open to feedback and suggestions on editorial@pinkvilla.com.