Courteney Cox's Plastic Surgery Left Her "Looking Really Strange"
Get the inside scoop on Courteney Cox's plastic surgery transformation. From Botox to fillers, learn all about her journey to maintaining a youthful appearance.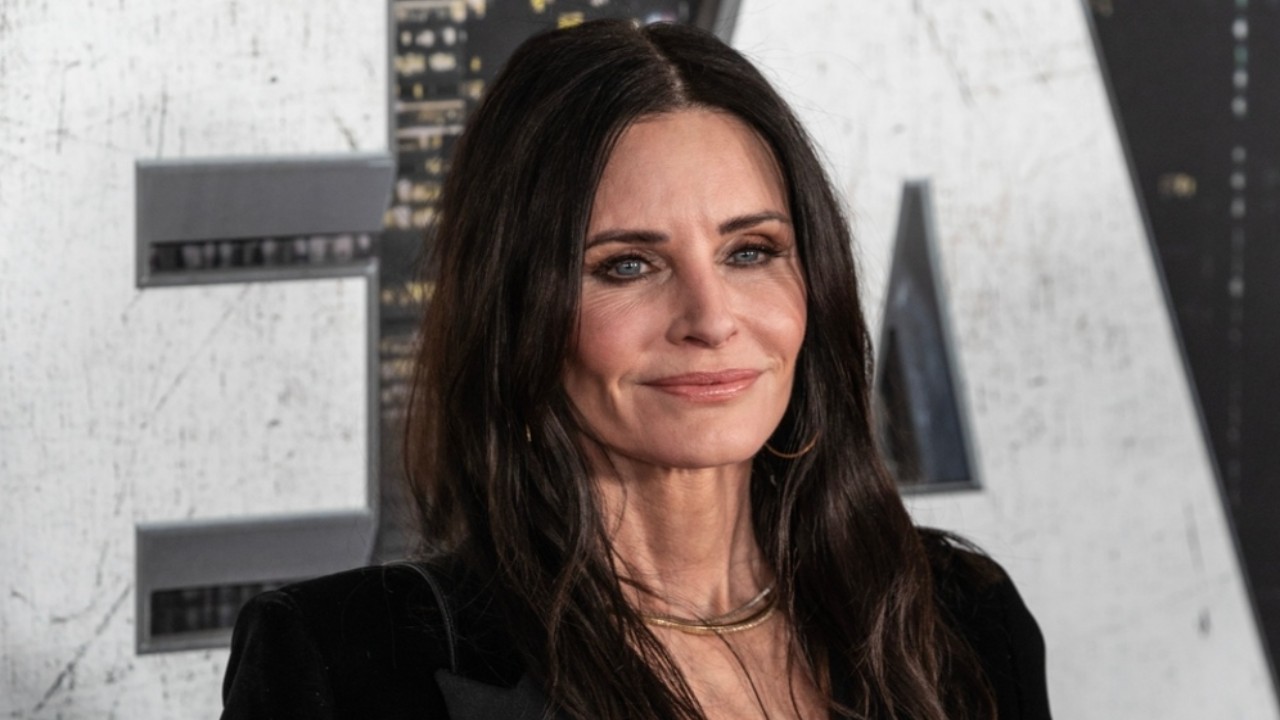 The pressure to maintain youth and beauty in Hollywood has driven many celebrities to go under the knife, and Courteney Cox is no exception. The iconic actress, best known for her role as Monica Geller on the hit television series Friends, has been a topic of discussion in recent years due to her appearance. Many speculate that Courteney Cox's plastic surgery may be the secret behind her youthful looks.
Rumors about Courteney's cosmetic procedures began to surface after her appearance on the popular sitcom Cougar Town, which aired from 2009 to 2015. Fans noticed that her face looked more youthful and smooth than before, leading them to believe that she had undergone several procedures, such as a facelift and Botox injections. 
With over three decades in the spotlight, Courteney has always been a style icon and trendsetter. Whether it be her chic fashion choices or stunning hairstyles, she has always been ahead of the curve. In this article, we'll take a closer look at Courteney Cox's cosmetic surgery journey, what she's had done, and how it has impacted her life and career. So, scroll down to learn more!
Who Is Courteney Cox?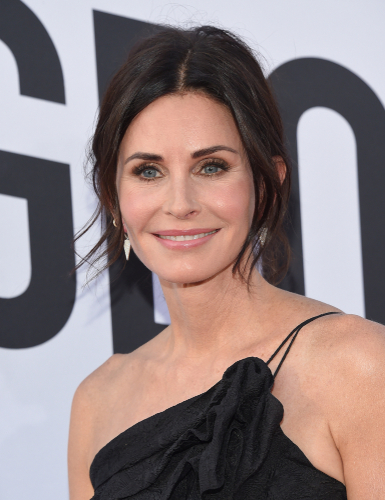 Courteney Cox is an American actress, producer, and director. Born in Birmingham, Alabama in 1964, Cox initially pursued modeling before discovering her love for acting. Her talent quickly caught the attention of Hollywood, and in 1984 she landed her breakout role in the music video for Bruce Springsteen's hit song "Dancing in the Dark."
Cox is perhaps best known for her portrayal of the iconic character Monica Geller on the popular TV series "Friends." Her brilliant performance in the show earned her widespread acclaim and several award nominations, including a Screen Actors Guild Award and a Golden Globe. Her success in Friends paved the way for more roles, and Cox went on to star in hit shows like Cougar Town, Dirt, and Web Therapy.
Not content to stay in front of the camera, Cox also established herself as a producer. She founded her own production company, Coquette Productions, in 2004 and went on to produce a number of successful TV shows, including Dirt and Cougar Town.
Outside of her career, Cox is actively involved in charitable work. She has worked with organizations such as the Epidermolysis Bullosa Medical Research Foundation and the Entertainment Industry Foundation.
Did Courteney Cox Get Plastic Surgery?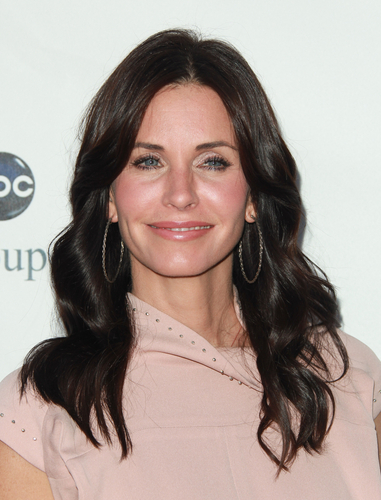 In a world where youthfulness is often associated with success and beauty, Courteney Cox admits that she, too, once got caught up in the pressure to stay young and beautiful. However, after undergoing plastic surgery that involved fillers, she quickly realized the dangers of succumbing to societal standards.
In interviews, the Friends star opened up about her plastic surgery regrets and decision to dissolve all the fillers she had previously received. Cox acknowledged that she gradually relied on injections and fillers to maintain a certain appearance, but over time, she noticed that these procedures had altered her face in ways that felt unnatural and unsettling.
In 2017, Cox underwent a notable transformation when she chose to dissolve all her fillers. This marked the beginning of her journey towards embracing her natural beauty and reconnecting with her true self. Her choice to stop using fillers stemmed from her desire to regain her authentic look and feel like herself once more, free from the changes brought by artificial enhancements.
Cox has been straightforward about her experiences with cosmetic surgery, openly addressing the industry's emphasis on youthfulness and the downsides of pursuing an idealized standard of beauty. She stands as a cautionary tale, urging others to thoughtfully ponder the possible outcomes of aesthetic treatments and to emphasize self-acceptance.
What Happened to Courteney Cox's Face?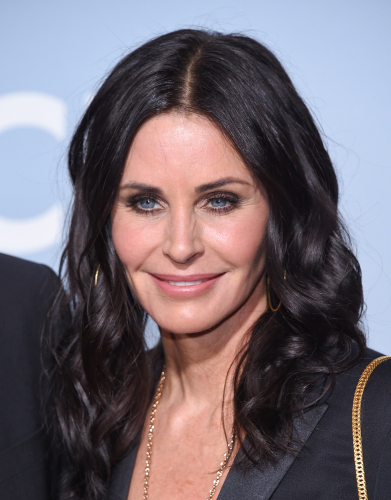 Courteney Cox's cosmetic procedures have left fans with many questions. Instead of avoiding the topic altogether, the Ace Ventura: Pet Detective star has been refreshingly honest about the procedures she's undergone, even admitting to going too far with fillers and injections. 
During a candid interview with The Sunday Times in February 2022, Courteney revealed that her pursuit of youthfulness led her down a path of overindulgence. 
"There was a time when you go, 'Oh, I'm changing. I'm looking older.' And I tried to chase that [youthfulness] for years," she expressed. "And I didn't realize that, oh s—t, I'm actually looking really strange with injections and doing stuff to my face that I would never do now."
Courteney admitted that she wouldn't make the same choices again, stating that "the scrutiny" around her looks can be overwhelming. "It's intense, but I don't know if it could be more intense than what I put on myself," she explained.
What Plastic Surgery Has Courteney Cox Had?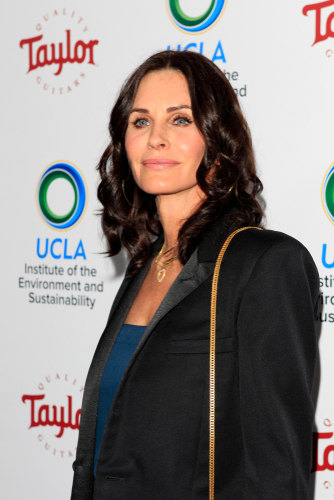 There is no denying that Courteney Cox is absolutely stunning at 59 years old! We know that plastic surgery played a significant role in her youthful appearance, with lip fillers, cheek implants, and Botox being one of the procedures she's undergone. Her perfectly smooth skin, plump cheeks, and full lips leave us guessing at her real age, but we can all agree that she looks fantastic. So, let's dive deeper into Courteney Cox's plastic surgery journey and learn more about how she has taken her years-defying beauty and confidence to the next level.
1. Lip Fillers: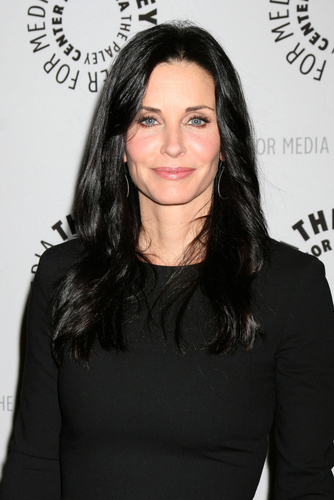 As the Friends series progressed, it's hard not to notice the distinct transformation of Courteney Cox's lips throughout the years. Her puckers have blossomed and flourished into a more refined and full form than her early appearances on the show. In fact, her lips have undergone such an incredible metamorphosis that they've become a sight to behold, accentuated even more so by her beaming smile in photos. Fans of the talented actress were quick to take note of this change.
2. Face Fillers: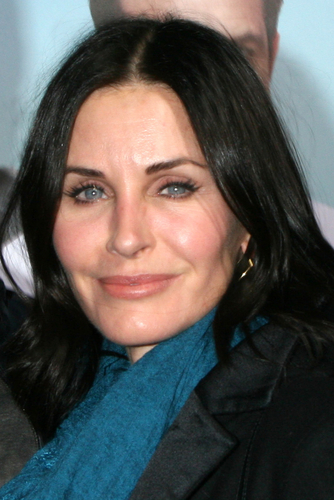 With Courteney Cox's gradual aging, she may have noticed changes in her cheekbones, leading her to opt for facial filler injections to address this concern. The filler not only smoothed out any pesky fine lines but also added a plumping effect that enhanced her natural beauty. 
3. Breast Augmentation: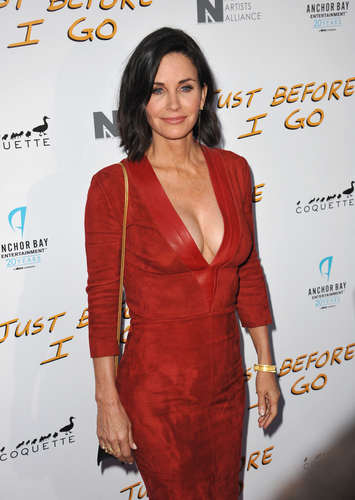 At 59 years old, Courteney Cox radiates elegance and beauty that few can match. Fans can't help but admire her alluring female figure, which appears to be even more stunning with age. However, rumors abound that Cox may have had a breast augmentation treatment to enhance her already impressive assets. 
4. Nose Job:
It is clear that Courteney Cox had more than just facial fillers to combat the signs of aging. Her flawless complexion isn't the only thing that caught our eye — she appears to have undergone rhinoplasty (nose job) as well, which has given her nose a more defined shape.
Fans React on Twitter to Courteney Cox's Plastic Surgery 
When news broke out that the Scream star went under the knife, fans took to Twitter to share their thoughts. Many were curious to see the changes made to the actress's face, while some expressed concern over the dangers of cosmetic procedures. Here's what Twitterverse had to say on the matter:
Watching Graham Norton. How much plastic surgery has Courtney Cox had?! 😳😳😳😳

— IronGranny (@nellieh64) February 4, 2022
Courtney Cox was so much prettier without plastic surgery /:

— brianna (@ghoulific) April 11, 2021
without plastic surgery Courtney cox would've aged like fine wine

— Muskan (@_mussskan_) November 29, 2022
Courteney Cox Before and After Plastic Surgery Photos
Courteney Cox's transformation has been a prominent sight for those who have witnessed her journey over the years. Comparing her before and after photos, it becomes crystal clear that Cox has undergone certain cosmetic treatments.
Before: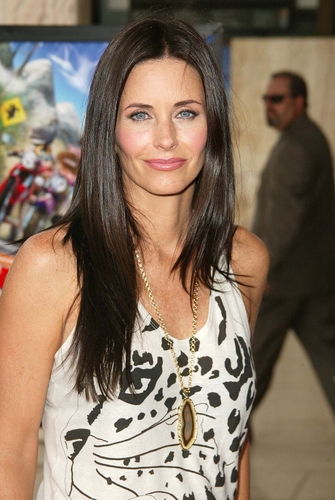 After: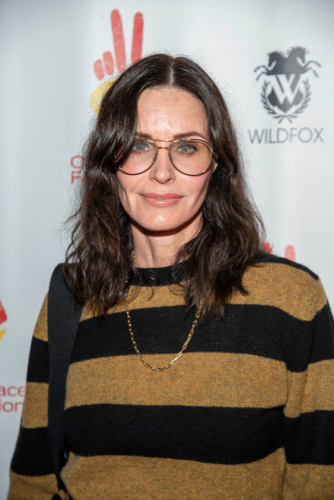 Conclusion
Courteney Cox has been quite candid about her experience with plastic surgery, which she underwent to look more youthful. While it is her choice to do so, we must remember that natural beauty is just as admirable. However, it is essential to respect her decisions, and as long as she is happy with herself, that's all that matters. Courteney Cox's plastic surgery decision is not a reflection of her character or her talents, and we must separate the two.
ALSO READ: Aubrey Plaza's Plastic Surgery: Unveiling the Transformations

---