Are Gabby Windey's Plastic Surgery Stories Real Or Myth?
Explore the controversy behind Gabby Windey's plastic surgery speculations. Get insights into the Bachelorette star's potential cosmetic enhancements.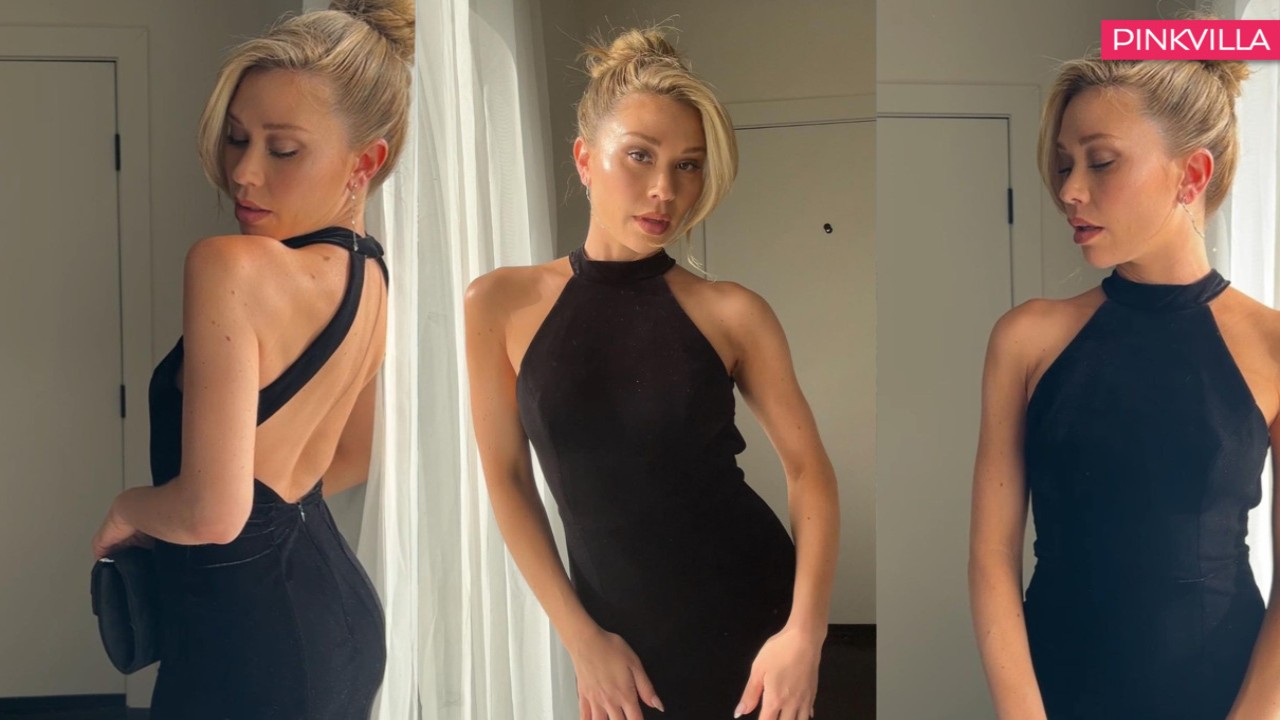 The Bachelorette Season 19 co-lead, Gabby Windey, is a famous reality TV star known for her striking beauty and quick wit. As her popularity continues to rise, people are curious about the secrets behind her stunning appearance, leading to speculations regarding Gabby Windey's plastic surgery to enhance her breathtaking looks. The internet has been filled with debates and discussions about the possibility of Gabby having undergone cosmetic procedures such as Botox and lip fillers. While some admirers celebrate her beauty, others wonder if there's more to the story than meets the eye. Despite the growing interest, Gabby herself has remained tight-lipped about any plastic surgery speculations. Even experts and cosmetic surgeons have not commented on the assumption, leaving unanswered questions and an ongoing debate that keeps fans and viewers engaged. This article delves into the world of Gabby Windey and explores the rumors surrounding Gabby's plastic surgery.
A Closer Look at the Multitalented Gabby Windey
Gabby Windey, also known as Gabriela Maria Windey, is an American television personality who gained fame through her appearances on reality TV shows. She gained fame as a contestant on season 26 of the popular dating show The Bachelor and co-starred in season 19 of The Bachelorette, which introduced two lead Bachelorettes. Gabby's participation in these shows allowed her to share her experiences and build connections with the audience.
Gabby has an impressive educational background, earning a Bachelor of Science in Nursing from the University of Colorado Colorado Springs in 2013. Before her television career, she worked as an ICU nurse at the University of Colorado Hospital and as a cheerleader for the NFL's Denver Broncos. In 2021, she was recognized for her contributions during the COVID-19 pandemic and was named a co-winner of the Pop Warner Humanitarian Award.
Gabby also appeared as a contestant on season 31 of Dancing with the Stars, showcasing her versatile talents and entertaining a broader audience. Her diverse skills, determination, and ability to adapt to various career paths have solidified her status as a recognizable figure in the entertainment world.
All About Gabby Windey
Gabby Windey, born on January 2, 1991, in O'Fallon, Illinois, is 32 years old as of January 2, 2023. 
Growing up in O'Fallon, Illinois, Gabby's early years have laid the foundation for her remarkable journey in the entertainment industry. At the age of 32, she has experienced significant growth, learning, and the pursuit of her passions. Her transition from being an ICU nurse and Denver Broncos cheerleader to becoming a recognized television personality reflects the diverse chapters in her life.
As Gabby continues to captivate audiences with her charisma and presence, her age serves as a reminder of the various experiences she has lived through and the potential for even more accomplishments in the future.
Has Bachelorette's Gabby Undergone Plastic Surgery?
Fans have speculated about the possibility of Gabby undergoing plastic surgery to enhance her appearance, given her stunning looks and engaging presence. Nevertheless, there has been no official confirmation from Gabby regarding any plastic surgery procedures. Additionally, there have been no comments from healthcare professionals, leaving these speculations without concrete validation.
Moreover, Gabby Windey's skincare routine reflects a multifaceted approach to maintaining healthy and radiant skin. She incorporates products like AviClear, Jan Marini, Omnilux red light therapy, and NuFace, focusing on non-invasive solutions for toning and rejuvenation. Windey's skincare regimen emphasizes the importance of a holistic and tailored approach to skin health, considering her specific needs and preferences.
Assessing the Possibility of Gabby Windey's Plastic Surgery
Gabby Windey Botox
Gabby, of The Bachelorette fame, has raised suspicions about plastic surgery, particularly concerning Botox. Many believe this due to the observation that Gabby Bachelorette's face has limited facial mobility, which has led to speculations about her having gone under the knife. One instance that fueled these speculations occurred when her fellow Bachelor, Clayton Echard, admitted to an unexpected romantic development. While she reacted with what seemed like heartbreak in her voice and actions, her face remained seemingly unaffected. This allusion has prompted questions about whether she has used Botox.
While there are two potential explanations for this, one suggesting that her apparent lack of reaction might be scripted for the reality show, the second reason resonates more with fans – that Gabby's Botox injections may have temporarily affected her facial muscles. Fans have expressed these sentiments on social media, with numerous tweets referencing her "blank face with no emotions." The speculations have continued since her appearance on The Bachelorette in 2022, with fans noting the limited range of her facial expressions. However, it's important to note that there is no definitive evidence to confirm whether Gabby had plastic surgery or used filler. As such, any claims regarding her use of Botox or other plastic surgery remain speculative. Regardless of these speculations, Gabby's presence on The Bachelorette and her journey as a co-lead with Rachel Recchia has captured the attention of fans and viewers.
Gabby Windey Lip Fillers
Aside from the speculation about Botox, there have also been suspicions that Gabby got lip injections. Some viewers on social media have criticized her for what they perceive as excessive plastic surgery, including lip injections. The criticism reflects the opinions of those who disapprove of her decision to get lip fillers. 
Despite the significant attention and discussions on the internet regarding Gabby Windey's lip filler treatments, she has not confirmed or admitted to having undergone any of these cosmetic procedures. Some of her fans have suggested that her acknowledgment of having fake hair might be seen as a hint or confirmation of cosmetic surgery, but this remains speculative. In the absence of her explicit admission, the truth about whether Gabby has had Botox or lip fillers remains uncertain, and we can only know for sure if and when she chooses to address these speculations directly.
A Closer Look at Gabby Bachelorette's Before And After Pictures 
Before 
After
Conclusion
Gabby Windey, co-lead of The Bachelorette season 19, has been the subject of speculation and curiosity in reality television. Despite the controversy surrounding Gabby Windey's plastic surgery, the reality star has maintained silence on the matter. This remains a mystery that only time and her own words may reveal, contributing to the ever-evolving narrative of Gabby Windey's presence in the entertainment industry.
ALSO READ: Behind the Spotlight: Sarah Michelle Gellar's Plastic Surgery
=Ivana Trump Plastic Surgery Stories: Exploring the Speculations
What is Gabby Windey doing now?
Gabby has left her job as a nurse and has no intention of returning to the nursing profession. Apart from being a TV personality currently, she is a member of the LGBTQ+ community.
---
Is Gabby Windey still married?
No, Gabby Windey is not married. In April 2023, it was reported that she and Erich Schwer were no longer engaged. Later, in August, she announced that she was dating writer and comedian Robby Hoffman. She is among a growing group of former Bachelor contestants who have come out as members of the LGBTQ+ community.
---
---