Unmasking Doja Cat's Plastic Surgery: Facts, Controversies And Rumors
Explore the intriguing world of Doja Cat's plastic surgery rumors. Uncover the rapper's speculations, clarifications, and before and after picture comparison.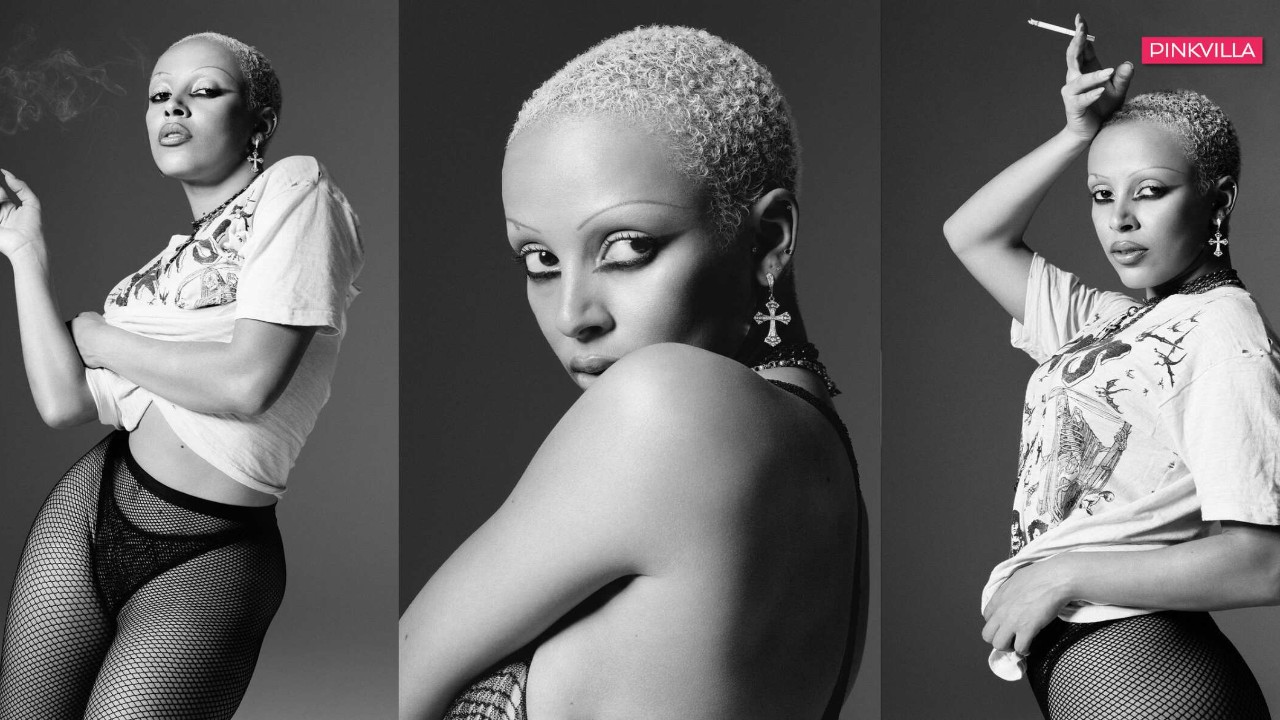 Doja Cat, a multifaceted rapper known for her dynamic talent and vibrant persona, has been the subject of intense debate and speculation about potential plastic surgery. As she continues to climb the ladder of fame, her transformation from an unknown artist to a global icon has been accompanied by several changes in her appearance. Speculations about potential Doja Cat plastic surgery procedures have swirled around her. The celebrity's plastic surgery journey has been a subject of interest in the entertainment industry, with YouTube influencers claiming to explore potential procedures and her candid quotes on beauty standards. This article delves into whether Doja Cat has had plastic surgery, the alleged alterations, and her responses to these claims
A Deep Dive into Doja Cat's Early Life
Doja Cat, aka Amala Ratna Zandile Dlamini, is an American rapper and singer. She was born on October 21, 1995, in Tarzana, Los Angeles, California. Her father is actor Dumisani Dlamini, and her mother is a graphic designer and artist, Deborah Sawyer. Doja Cat's ethnicity mixes Black and Jewish heritage, similar to musicians like Lenny Kravitz and Drake. At a young age, she moved with her family to an ashram in the mountains of Santa Monica, where she practiced Hinduism for four years and began wearing head-covering scarves and singing bhajans at the temple. She dropped out of school at age 16 due to struggles with Attention Deficit Hyperactivity Disorder (ADHD). Doja Cat's music career has since taken off, making her a prominent figure in the music industry.
The Rise of Doja Cat, From Internet Sensation to Global Superstar
Doja Cat, a renowned artist known for her unique blend of hip-hop, R&B, and pop, began her career as a teenager uploading music on SoundCloud. She signed with Kemosabe Records in 2014 and released her debut EP, "Purrr!". Amid early challenges, she had a successful turnaround in 2018 with tracks such as "Roll with Us," "Go to Town," and "Candy." "Amala," her debut album, dropped in 2018, but she felt it didn't represent her true artistic vision. Her breakthrough came with the viral hit "Mooo!" in 2018, followed by the remix of "Juicy" with Tyga in 2019. Cat has stated that Nicki Minaj is her greatest influence. Her second studio album, "Hot Pink," received critical acclaim, and her third album, "Planet Her," featuring SZA's hit song "Kiss Me More," earned multiple award nominations. In 2023, she teased her fourth studio album, "Hellmouth," with a darker theme and more experimental style.
Doja Cat's Transition to a More Mature Artistic Persona
The 28-year-old American Rapper catapulted to recognition in her mid-20s with popular singles such as "Say So." Her third album, "Planet Her," featuring "Kiss Me More," established her as a significant artist.
Did Doja Cat Get Plastic Surgery? Decoding the Transformation
Doja Cat's Plastic Surgery for Eyelid
Eyelid surgery, also known as blepharoplasty, is a cosmetic procedure that involves altering the appearance of the eyelids. Lorry Hill, a prominent YouTube star, stirred controversy by suggesting that the "Say So" singer might have undergone eyelid surgery. In the past, Doja had hooded eyes with entire upper eyelids, well-balanced facial features, and an infectious smile. However, in 2014, it appeared that her upper eyelids were lifted, and by 2019, some observers noticed a change. 
Doja Cat Nose Job
A nose job, medically known as rhinoplasty, is a cosmetic surgical procedure aimed at altering the nose's appearance. The naysayers noted changes to her nose in 2019. Her nose appeared narrower with a thinner bridge, and her nostrils had been altered to a more rounded shape. These changes were likely achieved by shaving the lateral cartilages, resulting in a slimmer and more refined appearance, especially around the nostrils. 
Doja Cat's Surgery for Eyebrow Lift
People noticed that there was a significant change in her eyebrows in 2020. The tails of her eyebrows, which used to point downward, were now swept upwards. While some speculated that this change could be achieved through simple grooming techniques like shaving or waxing, Hill pointed out that when examining Doja Cat's before pictures from 2019, it appeared that she had been grooming her brows in a way that mimicked the look she later achieved through surgery in 2020. 
Cat's Facelift Surgery
Lorry Hill also pointed out that the Rapper might have had a facelift or an endoscopic facelift around 2020. They noted several changes in her appearance, including increased eye length, narrower eyes, filled-in under-eye areas, lifted cheeks, and a higher jawline. These changes are consistent with the results of a ponytail facelift, which typically involves a combination of temporal brow lift, cheek lift, and jawline lift procedures. While there were speculations about Doja Cat's face surgery, she denied such allegations. 
Cosmetic Dentistry
Few viewers assumed that the "Streets" singer may have undergone cosmetic dentistry, explicitly having about six veneers applied to her front teeth. Veneers are thin shells made of porcelain or composite material that are custom-designed to cover the front surface of teeth, improving their appearance by addressing issues like discoloration, misalignment, or gaps. 
Lip Filler
Some people speculate that Doja Cat had surgery for her lips or used filler injections, particularly in both her upper and lower lips, focusing on enhancing her upper lip. In a 2021 tweet, the Wine Pon You singer expressed her desire for surgery and her aspiration to change her appearance, suggesting a longing to alter her physical features. 
Doja Cat's Plastic Surgery for Breast Reduction
While Doja Cat has consistently denied most plastic surgery rumors, she openly admitted to undergoing breast reduction surgery in March 2023, whereas, as few of her fans assumed, she might have undergone breast enlargement surgery. The "Kiss Me More" singer mentioned in a tweet that she had her breasts done, and she humorously added that her cleavage was bedazzled. The procedure resulted in reducing her breast size to 32C, which can provide relief from physical discomfort and enhance overall comfort for individuals with large breasts.  
Did Doja Cat Have Liposuction Surgery for Thighs? 
Cat's body underwent liposuction that included her thighs. Liposuction for thighs is a cosmetic surgery that removes excess fat from the thighs to improve their shape and contour. In a series of tweets, the "Need to Know" singer revealed that she underwent liposuction on her thighs. She mentioned being sore but expressed that she was healing quickly. Dr. Barrett, a plastic surgeon from California, emphasized that recovery from liposuction typically takes about six weeks. During that time, the body heals and adjusts to the changes made during the procedure. 
Did Doja Cat Get Vocal Surgery
Cat underwent a tonsil procedure in 2022 due to an infection worsened by her drinking and vaping habits. The procedure was necessary to address issues affecting the vocal cords, throat, or tonsils, which can significantly impact a person's ability to sing or speak effectively. The rapper hinted that the surgery might temporarily affect her singing ability, reflecting the importance of vocal health for a professional singer.
A Glance at Doja Cat's Before And After Comparison through Pictures
Doja Cat Before Surgery
After
How Doja Cat's Plastic Surgery Has Impacted Her Career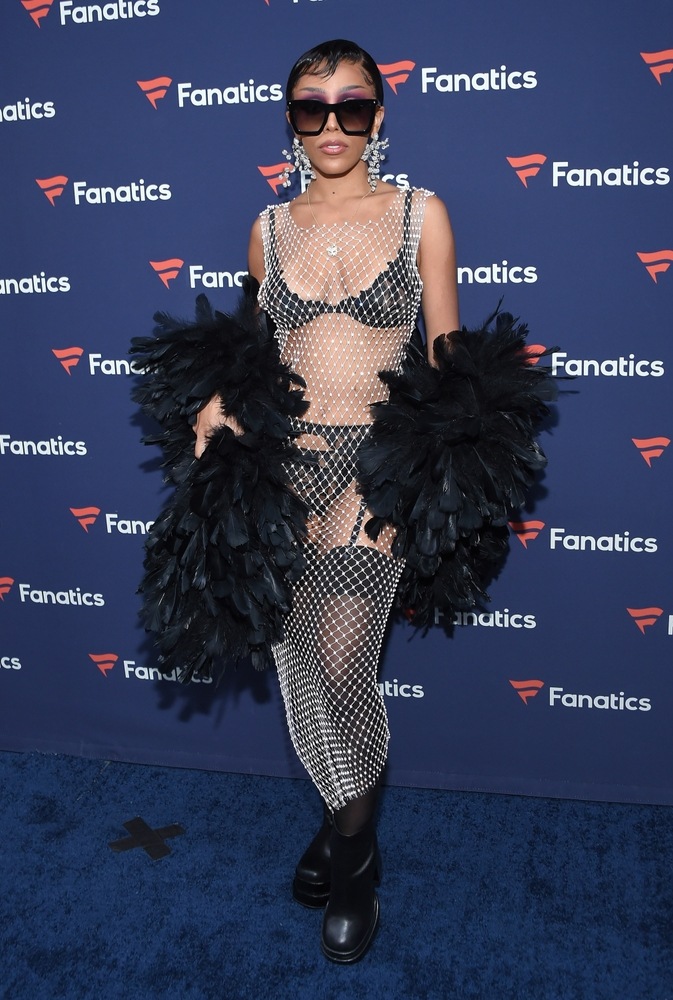 The singer of "Woman" has stirred up quite a buzz, facing controversy surrounding plastic surgery and beauty standards. Throughout her career, there have been various claims and rumors circulating about these matters. In 2022, she denied allegations by YouTuber Lorry Hill and explained her 2014 appearance was different due to lack of money. In November 2022, she confirmed plans for breast surgery. In March 2023, she revealed liposuction on her thighs without fat transfer, sparking mixed reactions from Kittzens and the public. One of her fans asked to stop encouraging plastic surgery among youngsters, to which Doja clapped back with a hilarious comment. These revelations have had a multifaceted impact on her career.
Conclusion
Doja Cat's plastic surgery controversy has sparked debates about the artist's identity and self-image. Her journey from online obscurity to international fame highlights the intricacies of identity, authenticity, and self-expression in the modern world. The question of cosmetic procedure highlights the complex interplay between image and identity in the contemporary era. As her career continues to flourish, the enigmatic aura surrounding her public image will persist, provoking curiosity and introspection.
ALSO READ: Maren Morris Plastic Surgery: Separating Facts from Fiction
Behind the Spotlight: Sarah Michelle Gellar's Plastic Surgery

---