Anya Taylor-Joy's Plastic Surgery: Natural Or Nip-and-Tuck?
Explore the intriguing mysteries of Anya Taylor Joy's plastic surgery and transformations. Uncover the speculations surrounding the actress's evolving appearance.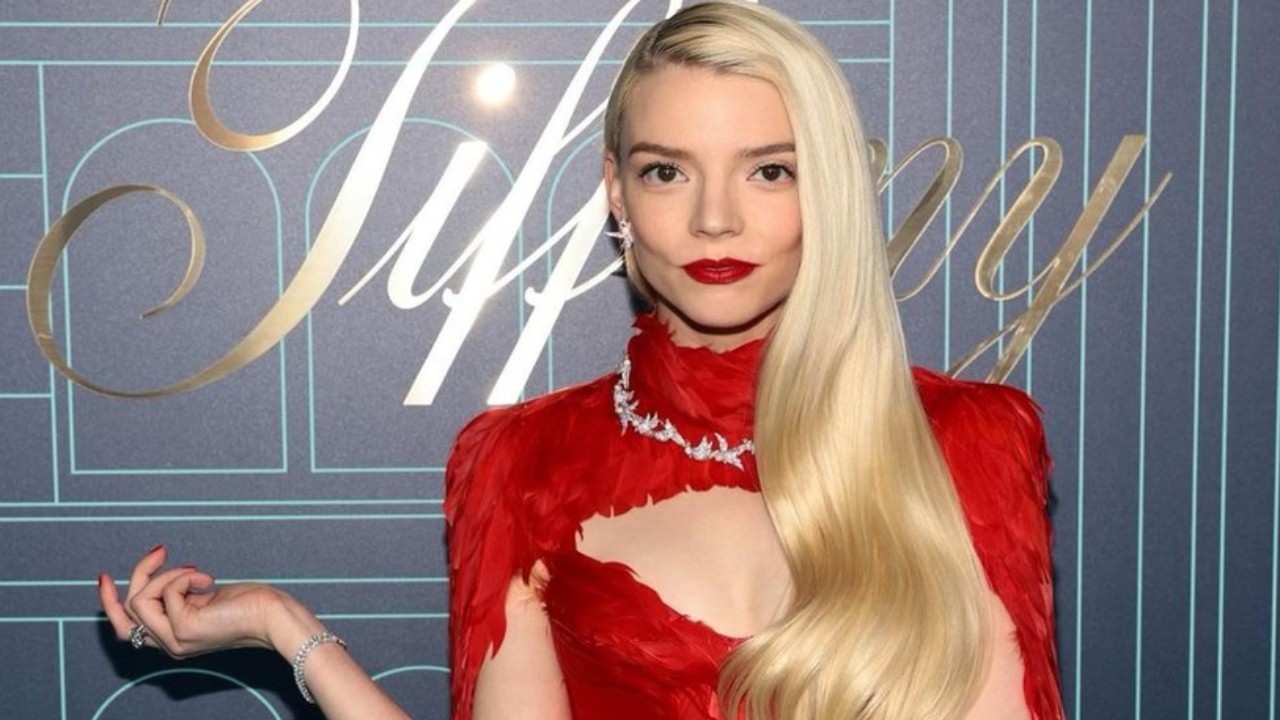 Anya Taylor-Joy, a renowned actress known for her striking beauty and exceptional talent, has been the subject of many controversies surrounding her alleged plastic surgery. The ethereal charm and piercing gaze of the actress have led to questions about the authenticity of her features. The rumors surrounding Anya Taylor-Joy's plastic surgery have been shrouded in ambiguity, with both proponents and skeptics offering their insights. This article aims to unravel the enigmatic transformation of Anya Taylor-Joy, examining the rumors of rhinoplasty, cheek implants, jaw surgery, and other alleged enhancements that have shaped her appearance. The article seeks to explore the intricacies of this ongoing debate, shedding light on the factors that contribute to the allure of her ever-changing look. The appeal of celebrity transformations is a captivating tale, and Anya Taylor-Joy's story is no exception.
Discovering the Rise of Anya Taylor, From Screen to Stardom
Anya Taylor-Joy, born on April 16, 1996, in Miami, Florida, is a renowned American actress known for her exceptional performances in film and television. Born to a Scottish-Argentinian mother and a Spanish-English-Scottish father, she spent her formative years in Buenos Aires and London. At 16, she decided to pursue a career in acting instead of education, leading to her success in the 2015 horror film The Witch. Taylor Joy has appeared in several notable works, including Split, Glass, and Thoroughbreds. Her portrayal in Thoroughbreds earned her numerous awards, such as the Trophée Chopard Awards at the 2017 Cannes Film Festival.
In addition to her professional achievements, Taylor-Joy has been linked to several individuals, including Irish actor Eoin Macken, who appeared in the television series The Queen's Gambit. Despite the rumors, both actors have remained tight-lipped about their relationship, leaving fans to ponder the truth behind the stories.
Uncovering the Rumors of Anya Taylor's Plastic Surgery
Anya Taylor Joy Plastic Surgery for Brow Lift
The young Anya Taylor-Joy faced speculation about undergoing a brow lift procedure at a relatively early age, possibly between 2015 and 2017. In her initial days of photos, her brows appeared lower on her face and exhibited slight asymmetry — a common characteristic. However, after a presumed eyebrow lift, The Queen's Gambit actress's brows seem more symmetrical and positioned higher on her face, resulting in a wide-eyed appearance. Such changes in brow position can subtly enhance her facial features, accentuating her already striking exceptional beauty.
Anya Taylor Joy Surgery for Upper Eyelid
Between 2020 and 2023, there has been noticeable speculation regarding a change in Taylor's upper eyelids. Anya Taylor Joy appeared to have slightly hooded upper eyelids, but in more recent photos, there is an increased display of her upper eyelids. Furthermore, keen-eyed fans have also observed a subtle alteration in her lower eyelids, with more white under her irises. Some attribute these changes to potential weight loss in her face, as fat loss can often lead to alterations in the orbital area and the loss of fat as structural support beneath the eyes, affecting the overall appearance of the eye area. Whether this transformation is due to eyelid surgery or other factors, it has contributed to Anya's dynamic look.
Anya Taylor Joy Nose Job
The Witch star's alleged nose surgery has been discussed among fans and observers. In her early appearances, she was noted to have a small nose with a relatively concealed columella, which is the part of the nose right above the upper lip and below the nose. From a profile view, her nose displayed a low bridge and a slightly bulbous tip. However, in more recent photographs, there seems to be a notable transformation in her nose's appearance.
The frontal view of Anya's nose reveals a more pronounced columella, with an increased nostril gap and a more defined tip. Additionally, Anya Taylor Joy's nose bridge seems elevated, giving it a more refined and streamlined appearance. The width of her nose has also become narrower than it was in the past.
Anya Taylor-Joy's nose changes may be due to rhinoplasty, but cosmetic techniques, lighting, age, weight loss, and other factors can also cause variations in appearance. The cause remains a mystery, but her evolving nose has sparked discussions about possible transformations.
Anya Taylor-Joy Plastic Surgery for Lips
Anya Taylor-Joy's lips have become a point of interest for many, and her full, symmetrical pout has fueled speculation about the possibility of lip filler surgery. The plumpness and evenness of her lips have led some to believe she may have undergone lip augmentation to achieve this look. Lip filler procedures involving injecting substances to enhance lip volume and shape are standard in cosmetic procedures.
Anya Taylor Joy Buccal Fat Removal Surgery 
The Peaky Blinder star's transformation, particularly the noticeable change in her facial features, has sparked Anya Taylor-Joy's plastic surgery rumors about the possibility of Anya Tylor Joy's buccal fat surgery. Between late 2019 and now, she underwent a significant weight loss, evident in her thinner and more delicate facial appearance. However, some believe that not all of the changes in her face could be solely attributed to natural weight loss.
Anya initially had full cheeks that lent her a "girl-next-door" appearance — endearing and relatable. In the later stages of her career, her cheekbone area appears more prominent and defined. This transformation has led people to suspect that buccal fat removal might have been performed to achieve this look.
Anya Taylor Joy's buccal fat removal before and after pictures drop a solid hint of her transformation. However, she has not publicly addressed these rumors. Nonetheless, her looks continue to be a topic of interest and admiration.
Anya Taylor-Joy Face Surgery 
In 2022, speculation arose among fans that Anya Taylor-Joy's face may have undergone cheek implants to enhance her facial features. The Menu actress's natural cheek structure was previously perceived as fuller. However, some viewers noticed a new and distinct lateral curve in more recent photos, a feature not as pronounced in her earlier pictures. This led some to believe that she might have had cheek implants, which can be used to create a more defined and elevated cheekbone.
Additionally, there were speculations that the black comedy actress might have undergone a cheek lift, which can contribute to an overall improved facial appearance. It's often suggested that redistributing facial baby fat from the lower cheek areas to the under-eye region can help correct the appearance of sunken under-eyes.
Dr. Daniel Barrett, a Board Certified Plastic Surgeon in Beverly Hills, California, noted that it can be challenging to determine whether any cosmetic enhancements were made. However, upon examining certain portions of the actress's face, it appears there may have been enhancements in the cheek volume, potentially through fillers on the upper part of the cheeks or with implants. Moreover, there might have been straightforward procedures such as liposuction or buccal fat removal on the lower portion of the cheeks. 
Anya Taylor-Joy's Cosmetic Surgery for Jaw Implants
Speculation regarding Jane Austen's protagonist's potential cosmetic surgery for jaw implants has arisen recently. After 2020, keen observers noted a change in her facial structure, particularly in the lower third of her face. In earlier photos, her face appeared shorter from a front-point view. However, in more recent images, her lower third displayed a lengthier appearance, suggesting the possibility of jaw implants.
Jaw implants are a surgical procedure designed to add definition and balance to the face by enhancing the jawline and creating a more harmonious facial structure. It is believed that adding jaw implants can provide a more extended and balanced lower face, contributing to a different overall look.
Furthermore, there have been suggestions that Joy's plastic surgery might have included a chin wing implant, which can help fill in a natural chin dip and create a straighter jawline. 
Anya Taylor Joy Plastic Surgery for Dental Enhancements
Observing Anya Taylor-Joy's transformation over time, she may have undergone cosmetic dentistry to enhance her teeth. A comparison of Anya Taylor Joy's then and now look reveals noticeable changes in her smile. Some experts have speculated that she might have had approximately four veneers or crowns done on her teeth.
Veneers and crowns are standard cosmetic dental procedures that can improve the appearance of teeth by addressing issues such as discoloration, misalignment, or damage. They involve the placement of custom-made, tooth-colored coverings over the natural teeth to create a more uniform and aesthetically pleasing smile.
What Prompted Anya Taylor Joy to Get Plastic Surgery?
Anya Taylor-Joy's decision to undergo plastic surgery procedures is not confirmed or publicly acknowledged, and it's important to note that she has not spoken about such practices. Her journey to fame and acting, however, has been influenced by her unique circumstances, particularly the experiences of being bullied due to her distinctive wide-set eyes.
She found solace and purpose in acting after overcoming adversity and bullying. Her mother's guidance in valuing inner qualities over external appearance and social class shaped her journey in the entertainment industry. Despite her fame and success in red-carpet fashion, Anya remains open about her daily life on social media, sharing makeup-free selfies and moments from her travels. Her genuine and authentic self endeavors her to a dedicated fan base who appreciate her talent and her willingness to embrace her uniqueness. Anya acknowledges the importance of a beauty routine for her professional work and refrains from wearing makeup when not working, demonstrating her commitment to authenticity and self-acceptance.
A Glance at Anya Taylor-Joy's After Surgery Picture
A Look at Anya Taylor-Joy's Before Surgery Picture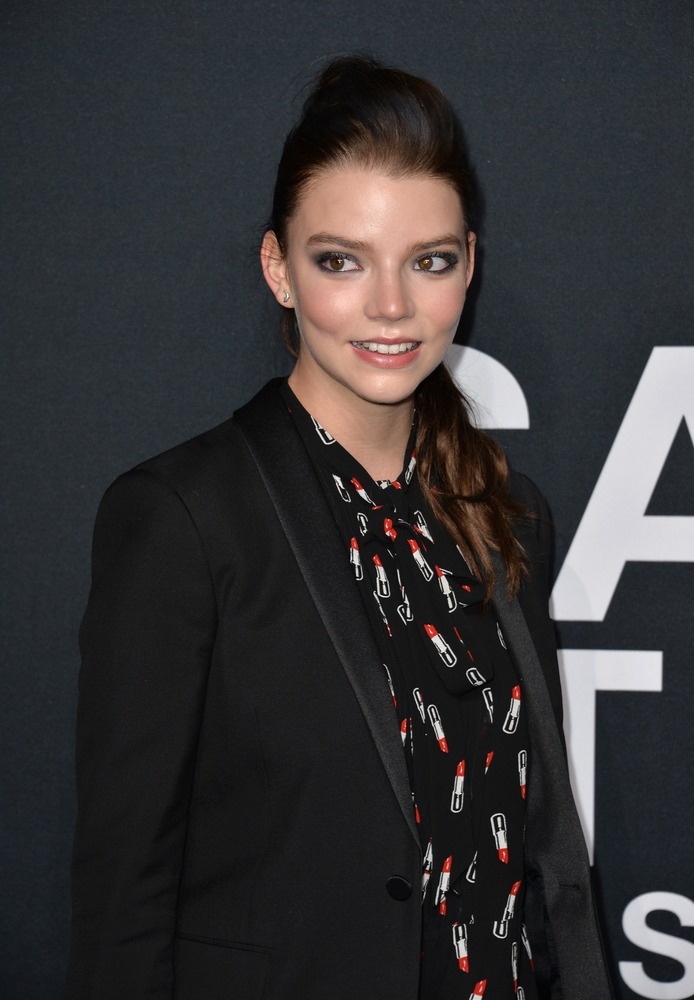 Conclusion
The rumors about Anya Taylor Joy's plastic surgery journey remain a mystery, with speculations ranging from surgical enhancements to factors like makeup, lighting, and natural changes. The mystery surrounding her facial features adds to her allure. The fascination with celebrity transformations in Hollywood is a consistent narrative, as the line between reality and perception can blur. 
ALSO READ: Behind the Spotlight: Sarah Michelle Gellar's Plastic Surgery
Decoding the Buzz Around Heather Altman's Plastic Surgery
Does Anya Taylor-Joy have a wig?
Yes, she has a handful of colorful wigs she's sported over the years, including a neon-purple one. Additionally, she has dyed her natural hair in various shades, such as dark brown, caramel blond, and auburn, but she tends to return to her blonde hair afterward.
---
How tall is Anya Taylor-Joy?
Anya Taylor-Joy stands at 5 feet 8 inches in height, equivalent to 1.73 meters.
---
Why does Anya Taylor-Joy have an accent?
Anya Taylor-Joy's unique accent is a result of her background. She was born in Miami, raised between Argentina and London, and her first language is Spanish. She mentioned this during an appearance on Saturday Night Live in 2021.
---
---