Maren Morris Plastic Surgery: Separating Facts from Fiction
Explore the rumors and facts about Maren Morris's plastic surgery journey. Get the latest insights on the artist's transformation and beauty secrets.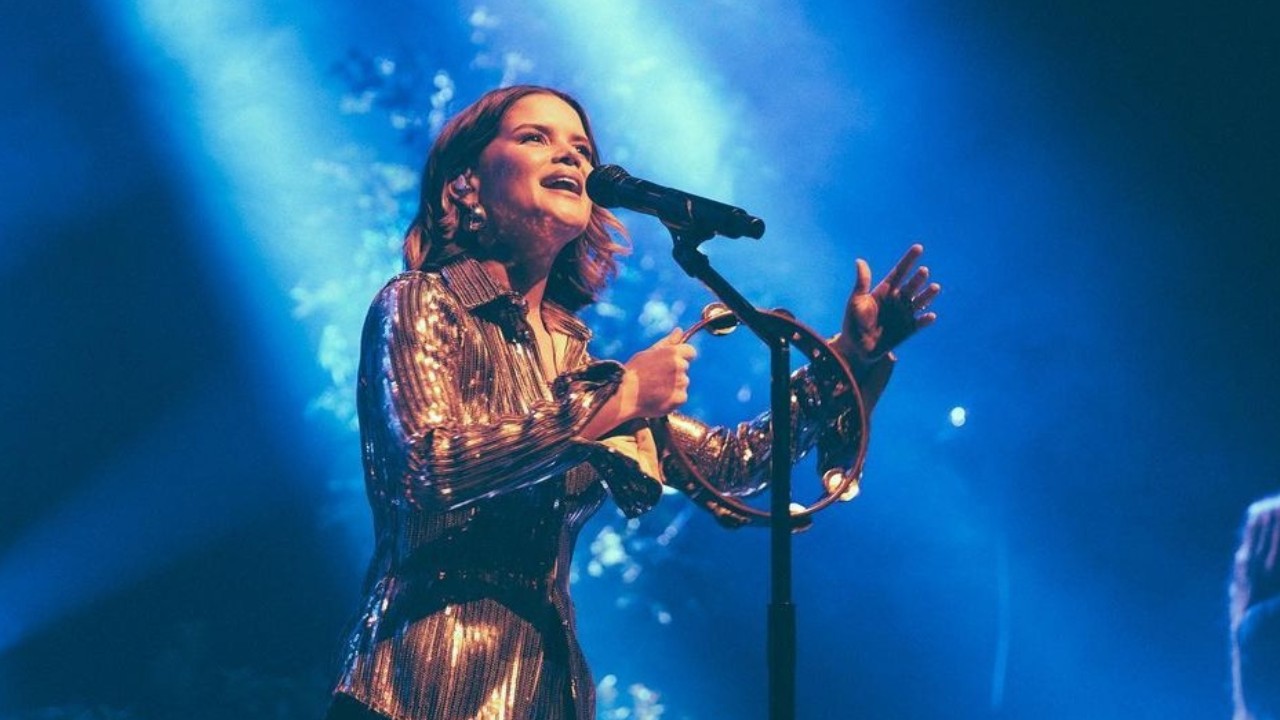 Country sensation Maren Morris celebrated for her extraordinary vocal talent and chart-topping hits, has found herself at the center of many discussions, particularly regarding "Maren Morris plastic surgery." While fans and critics alike have voiced their opinions on potential cosmetic enhancements, the truth behind these speculations remains shrouded in ambiguity. In this article, we delve into the world of Maren Morris and the plastic surgery rumors that have surrounded her, exploring the claims, responses, and the impact, if any, on her career and public image. Join us as we navigate the intriguing and enigmatic journey of Maren Morris and the plastic surgery stories that have followed her through the spotlight.
Take a Glance at Maren Morris's Life And Background
Maren Larae Morris, born in Arlington, Texas, in 1990, is an American singer-songwriter known for her versatile musical style, blending elements of pop, R&B, and hip-hop. Maren Morris's before fame started with karaoke and touring in Texas. She has achieved significant recognition and success, earning numerous awards, including a Grammy, an American Music Award, and five Academy of Country Music Awards. Morris's personal life has also been in the spotlight, with her marriage to fellow country musician Ryan Hurd in 2018 and their first baby boy in March 2020. However, in October 2023, she filed for divorce, indicating a significant change in her life. 
The Rise of Maren Morris, A Journey Through Her Musical Career
The young Maren Morris realized singing was her true calling at 12 and pursued songwriting while continuing her education. She released three studio albums and relocated to Nashville for country music. Her 2015 EP's popularity led to a publishing and recording contract. 
Her debut studio album, Hero in 2016, showcased a fusion of country and R&B styles, with Maren Morris's lead single song, My Church, becoming a breakout hit on country radio. Morris collaborated with Grey and Zedd on the pop hit The Middle in 2018, followed by her fifth album, Girl, which included chart-toppers like Girl and The Bones.
In March 2022, Morris released her sixth studio album, Humble Quest, which set a Guinness World Record for first-day and first-week streams for a country album. She has been part of The Highwomen and collaborated with her husband, Ryan Hurd. Morris recently announced her departure from the country genre, releasing an extended play called The Bridge with Greg Kurstin and Jack Antonoff, and plans to work on a new album with Antonoff.
Has Maren Morris Undergone Plastic Surgery? 
Maren Morris Lip Filler
The R&B singer has been a subject of speculation, with many speculating that she may have undergone lip filler injections as people witness the massive change in Maren Morris's then and now appearance. Previously, her lips were luscious and well-shaped, but in recent times, they have taken on an unnaturally fuller appearance. Both her upper and lower lips seem significantly larger than they appeared just a few years ago, and they have become a dominant feature of her face. Maren Morris's lips have captured immediate attention, especially considering her upbringing in the public eye as an artist. However, the artist has not confirmed whether she has had lip fillers or injections.
Maren Morris Botox
My Church singer, Morris Morris, has been a subject of speculation about Botox injections despite not admitting to using them. Someone suggested she lay off the Botox, but Morris subtly shared that it's no longer part of the picture, thanks to her recent pregnancy and time spent in quarantine. This reply implies that Botox could have played a role in maintaining her consistently tight, smooth, and wrinkle-free brow, although there's been no official confirmation from her end.
Maren Morris Boob Job
Maren Morris, the country singer, has been a subject of speculation and discussion about her breast augmentation surgery, which began in 2017 when she shared a photo of herself in a bikini on social media. A troll suggested she might have received breast implants, sparking a heated debate. Morris refuted the claim, stating that her breasts might have appeared larger due to natural factors like weight gain, emphasizing the importance of evidence over speculation.
Maren Morris Surgery for Butt Lift
The Make You Say famed singer has been rumored to have undergone a butt lift to achieve her toned and shapely buttocks. Her physique has garnered admiration, with some pointing to cosmetic enhancement, while others attribute her beauty to regular exercise and yoga. Morris' workout routine includes jump roping and bodyweight resistance strength training, including front and side planks, pushups, squats, and lunges. Her dedication to fitness is often cited as a possible explanation for her well-toned physique. It is important to note that achieving a fit and toned body is achievable through rigorous exercise and a healthy lifestyle. Morris' dietary choices, such as a breakfast of three egg whites and spinach cooked in olive oil, along with wheat toast and a protein-rich salad for lunch, demonstrate her commitment to a healthy lifestyle that can contribute to her physical appearance.
Maren Morris Nose Job
The viewers have noticed changes in Maren Morris's nose from earlier years, showcasing her with wider nostrils and a flatter nose. In recent photos, her nostrils are smaller, and there is a lift in the lower part of her nose. This has led to speculation that she may have undergone a nose job to achieve these changes. It is important to note that rhinoplasty is a standard cosmetic procedure that can alter the shape and appearance of the nose, including changes in nostril size and nasal contours. 
Maren Morris Plastic Surgery for Face Lift
The Middle singer has been a subject of speculation about undergoing a facelift to achieve a smoother, more youthful appearance. Observations show changes in Maren Morris's face, particularly around her forehead and eyebrow space. These changes may be attributed to lighting, makeup, and camera filters. Morris has not publicly confirmed or denied undergoing any plastic surgery, leaving the interpretation and judgment of her appearance open to fans and observers.
Take a Look at Maren Morris's Before And After Picture Comparison
Maren Morris Before Plastic Surgery
Maren Morris After Plastic Surgery
Impact of Any Plastic Surgery Speculation on Maren Morris's Career
The rumors of plastic surgery have not impacted Maren Morris's career. While she has not confirmed any cosmetic procedures, her fans support her. However, there have been occasional trolls and negative comments from naysayers, which Maren has addressed confidently and strongly responded to. Ultimately, her talent and music remain the primary focus of her career.
Maren Morris's Reaction to Plastic Surgery Allegations
Maren Morris has consistently responded to plastic surgery claims and body-shaming comments with confidence and humor. In April 2020, she addressed a troll's remark about Botox by explaining that she had just gone through a pregnancy and that the effects of Botox had long worn off. This response emphasized the natural changes her body had experienced.
In July 2020, when another hater commented on the size of her breasts, Maren humorously replied, "Don't let my boobs knock you on the way out," accompanied by a crying-laughing emoji. This response showcased her ability to stand up for herself while maintaining a sense of humor.
Back in 2017, when a fan suggested that she might have had breast implants, Maren Morris defended herself by stating that she had not undergone surgery to enhance her body. She further challenged the commenter to say the same thing to her face during a meet and greet.
Maren Morris's consistent and confident responses to body-shaming and plastic surgery claims highlight her resilience and self-assuredness in the face of online negativity and speculation.
Conclusion
Maren Morris's plastic surgery speculations have sparked curiosity, but the truth remains elusive. Despite the uncertainty, Morris's resilience and witty responses to online trolls demonstrate her unapologetic approach to self-expression. The focus should be on Morris's exceptional musical talents and journey in the country music genre, celebrating her allure and contributions to the industry.
ALSO READ: Behind the Spotlight: Sarah Michelle Gellar's Plastic Surgery
Anya Taylor-Joy's Plastic Surgery: Natural Or Nip-and-Tuck?

---