Nearly every significant scene in the movie is filled with patriotic fervor, but what keeps you watching is the suspense and tact Vidyut Jammwal brings to every scene with Commando 3 and his action-packed maneuvers.
Critics Review
TOI
Commando 3' gets into the thick of things right at the beginning when a police office chases down a group of misled youngsters, which, in turn, leads to a bigger revelation. In a bid to avert the impending terrorist attack, the bureau ropes in Karanveer Singh Dogra Vidyut Jammwal, who is accompanied
Rotten Tomatoes
A sickening regurgitation of all the Islamophobic notions that feed this particular Bollywood genre.
Movie of the Month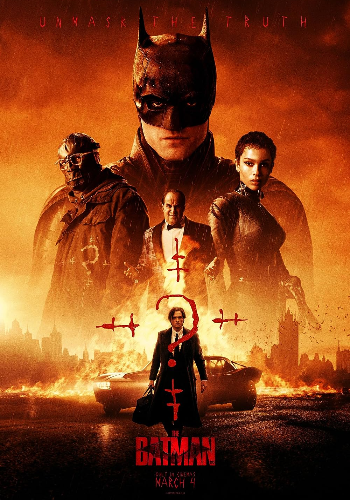 The Batman
Action, Drama, Crime
Cast:
Zoe Kravitz, Jeffrey Wright, Zoe Kravitz
BOX OFFICE Collection: ₹ 77 cr.
BOX OFFICE Collection: ₹ 77 cr.
Robert Pattinson, who played the role of Batman, in the 2022 movie. The Batman once landed up leaving fans upset. The actor joked about not working out on his physique for his role and left fans enraged. Despite all the love he...
Read more
Disclaimer: Box office numbers mentioned in the article are obtained from our own sources and diverse public platforms. We take all efforts to share possible accurate numbers, however, unless otherwise mentioned they are all approximates, but appropriately portrays the BO performance of the project. We are open to feedback and suggestions on editorial@pinkvilla.com.