The film combines comedy, action, and dance, with an underlying theme of friendship and unity. It showcases the characters' growth, their personal motivations, and their determination to overcome obstacles as they work together to achieve their goals.
Critics Review
TOI
The extra Happy Ending, with the cutest scene in the movie being producers, Gauri and SRKs beautiful baby Abram looking angelic. And an appearance by director Farah Khans terrific triplets. Throw in Abhishek Bachchans tapori snake dance and bouts of Englis speaking. The story is simple, perched on a
Bollywood Hungama
Happy New Year is definitely a smash hit film, which has blockbuster written all over it.
Movie of the Month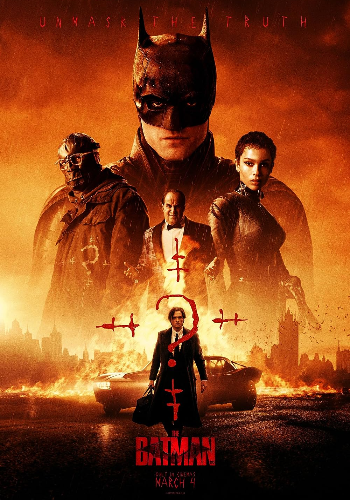 The Batman
Action, Drama, Crime
Cast:
Zoe Kravitz, Jeffrey Wright, Zoe Kravitz
BOX OFFICE Collection: ₹ 77 cr.
BOX OFFICE Collection: ₹ 77 cr.
Robert Pattinson, who played the role of Batman, in the 2022 movie. The Batman once landed up leaving fans upset. The actor joked about not working out on his physique for his role and left fans enraged. Despite all the love he...
Read more
Disclaimer: Box office numbers mentioned in the article are obtained from our own sources and diverse public platforms. We take all efforts to share possible accurate numbers, however, unless otherwise mentioned they are all approximates, but appropriately portrays the BO performance of the project. We are open to feedback and suggestions on editorial@pinkvilla.com.