Although it may not be the franchise's zenith, Indiana Jones and the Dial of Destiny makes a valiant effort to say goodbye to this cherished series.
Critics Review
TOI
As the curtains close on the legendary adventure franchise, 'Indiana Jones and the Dial of Destiny' marks the grand finale, and it does so with a mix of excitement, nostalgia, and a tinge of sadness. Harrison Ford, reprising his iconic role as the intrepid archaeologist Indy, takes us on one last th
Rotten Tomatoes
Indiana Jones and the Dial of Destiny is faithful to the original story while retaining the zest of the actionadventure serials of the first half of the 20th century that inspired the modern masterpiece of inspired, breathless fun.
Movie of the Month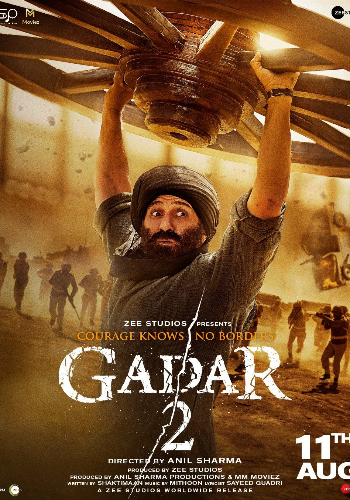 BOX OFFICE Collection: ₹ 672 cr.
We, the audience, often have diverse reasons to watch a film. Sometimes you see it for the story, sometimes for the actors involved in it, sometimes for performances, and more often than not for the entertainment. But then ther...
Read more
Disclaimer: Box office numbers mentioned in the article are obtained from our own sources and diverse public platforms. We take all efforts to share possible accurate numbers, however, unless otherwise mentioned they are all approximates, but appropriately portrays the BO performance of the project. We are open to feedback and suggestions on editorial@pinkvilla.com.