No Hard Feelings is your naughty little pleasure if you're looking for a comedy that tickles your funny bone while courageously tiptoeing along the boundary of what's acceptable.
Critics Review
TOI
Maddies an Uber driver whose life is fraught with problems. Shes broke and the court has just ordered her assets to be seized including her car. Just when things seem bleak, a Craigslist ad catches her eye Laird Matthew Broderick and Allison Becker Laura Benanti are searching for a woman to date th
Rotten Tomatoes
Much better appreciated as an unlikely friendship story than the raunchy comedy its billed as, No Hard Feelings is formulaic but fun, fuelled by the lead pairs engaging chemistry.
Movie of the Month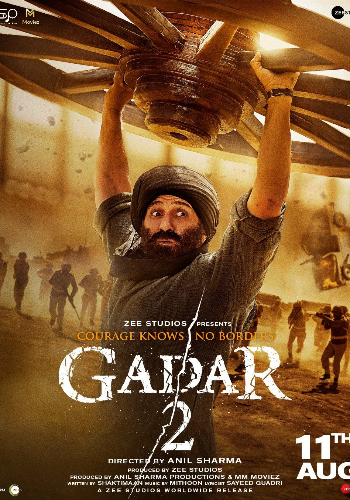 BOX OFFICE Collection: ₹ 672 cr.
We, the audience, often have diverse reasons to watch a film. Sometimes you see it for the story, sometimes for the actors involved in it, sometimes for performances, and more often than not for the entertainment. But then ther...
Read more
Disclaimer: Box office numbers mentioned in the article are obtained from our own sources and diverse public platforms. We take all efforts to share possible accurate numbers, however, unless otherwise mentioned they are all approximates, but appropriately portrays the BO performance of the project. We are open to feedback and suggestions on editorial@pinkvilla.com.