Marjaavaan makes an effort to fulfill all the requirements for a rollercoaster of emotion and action, but its outmoded execution falls short.
Critics Review
TOI
Marjaavaan attempts to check all the boxes for an emotional action rollercoaster, but its dated execution doesnt quite make the kill.
NDTV
In Marjaavaan, which is anything but a film to die for, writerdirector Milap Milan Zaveri whips up a stale masala concoction that transports the audience right back to a Bollywood era gone by. The turgid thriller is set in the Mumbai underworld, a fact that is grandly announced via a voiceover at th
Movie of the Month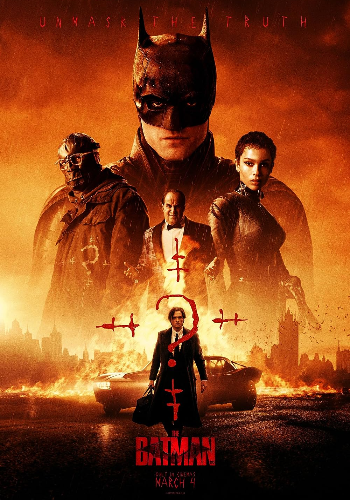 The Batman
Action, Drama, Crime
Cast:
Zoe Kravitz, Jeffrey Wright, Zoe Kravitz
BOX OFFICE Collection: ₹ 77 cr.
BOX OFFICE Collection: ₹ 77 cr.
Robert Pattinson, who played the role of Batman, in the 2022 movie. The Batman once landed up leaving fans upset. The actor joked about not working out on his physique for his role and left fans enraged. Despite all the love he...
Read more
Disclaimer: Box office numbers mentioned in the article are obtained from our own sources and diverse public platforms. We take all efforts to share possible accurate numbers, however, unless otherwise mentioned they are all approximates, but appropriately portrays the BO performance of the project. We are open to feedback and suggestions on editorial@pinkvilla.com.