A couple encounters difficulties four years after getting married, which causes their marriage to fail. The husband then starts to feel attracted to a young student who resembles his wife sums up Tanu weds manu returns.
Critics Review
TOI
Evoking a newage Hrishikesh Mukherjee, Rai keeps things tight, light, yet layered and handles two leading ladies, one of whom deserves an extra halfstar.Sorry, Tanu but Kusum is truly something else
Bollywood Hungama
Tanu Weds Manu Returns makes for a must watch, especially for Kangna's spellbinding performance, outstanding plot and amazing oneliners. SURESHOT HIT
Movie of the Month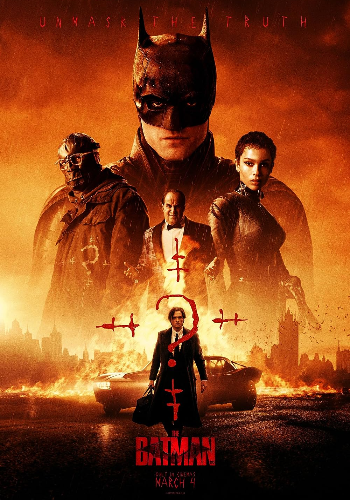 The Batman
Action, Drama, Crime
Cast:
Zoe Kravitz, Jeffrey Wright, Zoe Kravitz
BOX OFFICE Collection: ₹ 77 cr.
BOX OFFICE Collection: ₹ 77 cr.
Robert Pattinson, who played the role of Batman, in the 2022 movie. The Batman once landed up leaving fans upset. The actor joked about not working out on his physique for his role and left fans enraged. Despite all the love he...
Read more
Disclaimer: Box office numbers mentioned in the article are obtained from our own sources and diverse public platforms. We take all efforts to share possible accurate numbers, however, unless otherwise mentioned they are all approximates, but appropriately portrays the BO performance of the project. We are open to feedback and suggestions on editorial@pinkvilla.com.