Top 35 Eloquent Birthday Poems for Mom to Make Her Smile Instantly
Get inspired and write an adorable birthday poem for mom as a special gift. She will surely treasure the moment and save that unique birthday card forever!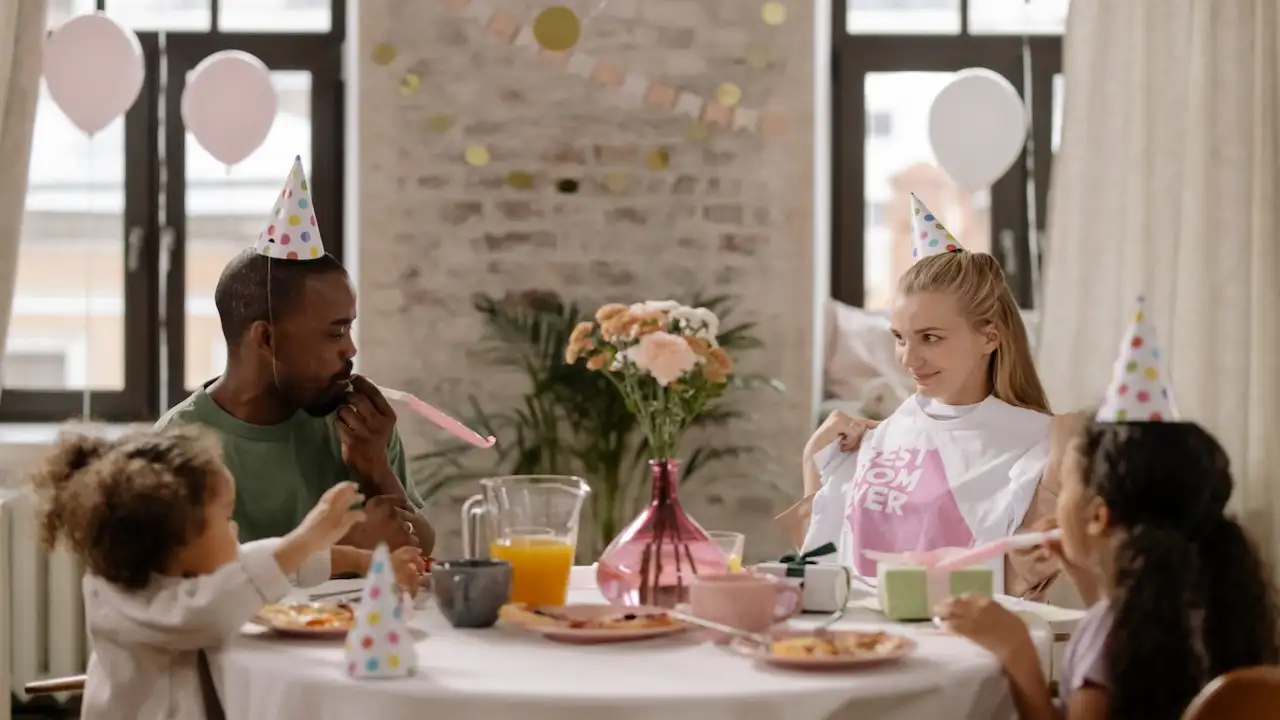 Writing birthday poems for mom on her special occasion is a meaningful and heartwarming way to express your feelings. Undoubtedly, birthdays are one of those special days when you get to celebrate, honor, and cheer the people you love and get to spend quality time with them. For children, it presents the most suitable opportunity to show their parents how much they adore and appreciate them. A heartfelt poem can capture and communicate your raw emotions to your mother in just a few words.
So, whether you are looking for a heartfelt poem to pen on her birthday card or a funny one to make her laugh, writing happy birthday mom poems will make her feel teary-eyed, delighted, proud, and on top of the world. Read on to get inspired!
35 Lovely Birthday Poems for Mom to Shower Her with Love
Heartfelt Birthday Poems for Mom
1. Special Mom 
My mother I love,
She came from above.
Gentle and kind,
A beautiful mind.
Today is her day,
With a birthday bouquet.
Her smile was so warm,
Our hearts will transform.
I wish her the most,
With this little toast.
Happiness and health,
Internal wealth.
– Martin Dejnicki
2. I Must Be Lucky 
How lucky am I
To have you by my side, precious mother
Your love shines through
In all that you do
So much you have said
So much I have heard
So much you have taught
So much I have learned
I know that we have had ups and downs
And sometimes even a little frown
You have always been there, so I will say
I love you and have a wonderfully special day.
– Valerie Radcliffe
3. Dearest Mother 
I may leave my thought unspoken
till a day like this is here –
I may seem to take for granted
all the things that make you dear.
But there is not a day that passes
that I am not reminded of –
Your kindness and your thoughtfulness,
your sweetness and your love.
And with every thought, I am wishing
that your life will always be –
As happy for you, wonderful mother
as you have made my life for me!
Have a Wonderful Day.
– Anonymous
4. A Heartfelt Wish
This heartfelt wish is just for you
Today is your special day
May all the dreams you do pursue
Be realized in every way.
A special person you are to me
You deserve the best of everything
So may this birthday and the coming year be
One that offers you the best that life may bring.
– Kate Summers
5. I Celebrate Your Life
Mom, your birthday means so much to me;
To have you in my life another year,
The time I spent enfolded in your love,
Each day, each moment with you is so dear.
I cherish the very special bond we have.
You lift my spirit in so many ways.
I celebrate your life; I honor you,
And send to you my love and care and praise.
– Joanna Fuchs
6. I Love You, Mom
You brighten up my life
With tender love and care.
When I reach out,
You are always there.
You are someone I can count on
When I need a helping hand.
You are warm and loving;
You always understand.
I am so thankful to have
A mom like you.
There is no other
Who could fill your shoes?
I always took it for granted
That you were there for me
And all the things you did,
But now I see.
You are such a good example
Of what a mom should be.
We always get along so well,
Even when we disagree.
You are so patient
And understanding.
You do not ask for anything.
You are outstanding.
You are so quick to give
And such a joy to be around.
You are such a good person.
You deserve a special crown.
You have a good heart.
You are honest and true.
You are the best mother,
And I really love you.
– Anonymous
7. A Birthday Prayer for Mom
Mom, I am talking to the Lord today,
Asking Him to bless you in every way.
Your birthday is a heartfelt day for me,
Because you will own my heart eternally.
Lord, please care for my sweet, loving mother,
Who gives so much; she is unlike any other.
Give her peace and happiness and more;
Love her, Lord; my mom, whom I adore.
– Joanna Fuchs
Related: Best Mother's Day Gifts
Cute Happy Birthday Poems for Mom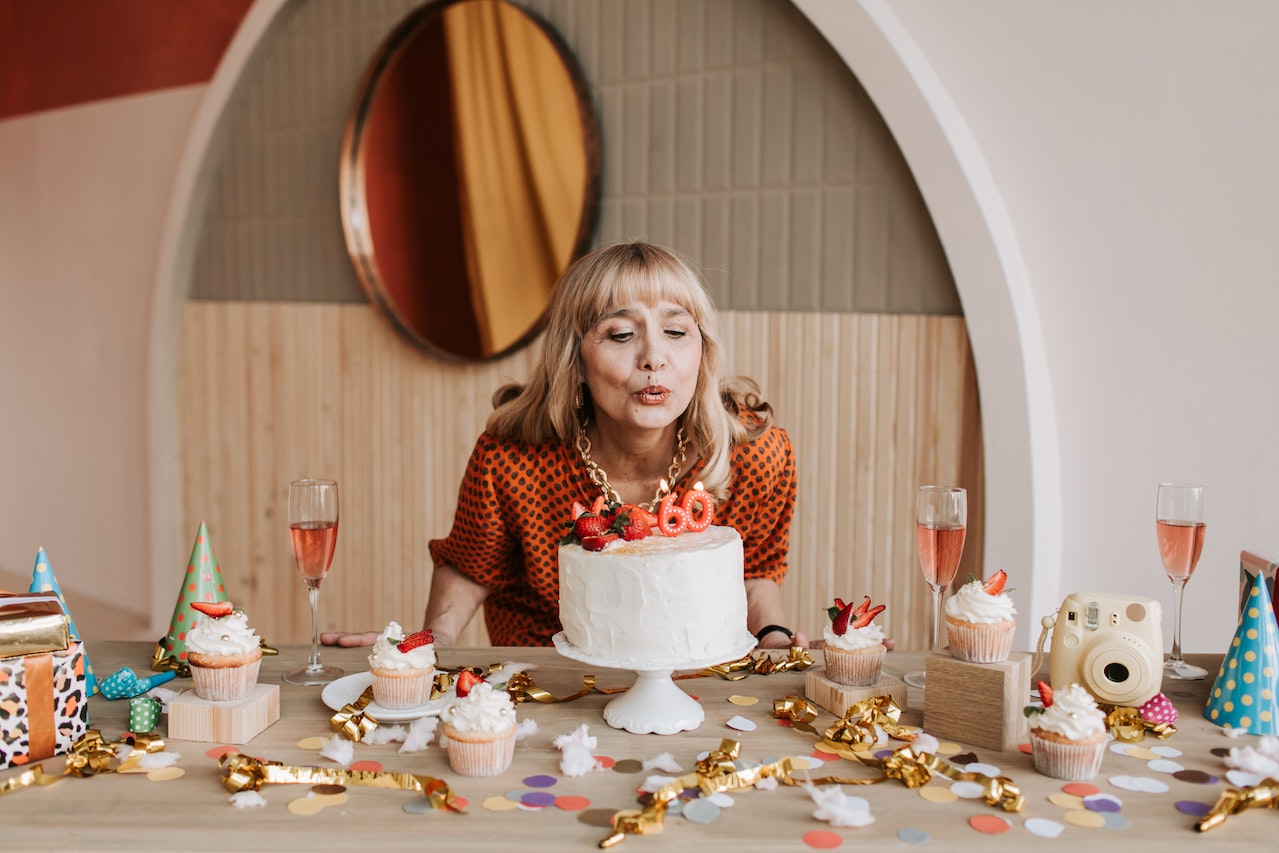 8. Quality Time
Each day and each moment that I spend with you,
Each loving memory old and new,
One thing I know for sure,
That your love is so pure,
Mom, there is no one like you,
Because you are God's chosen few,
And I am super blessed to have you,
In my life,
A very happy birthday to you!
– Anonymous
9. Wishing You
Wishing you much happiness, dear
On this special day
And for the coming year
May blessings come your way.
Be thankful for each day you have
Thank God in heaven above
Fill your life with happiness, not sadness.
Remember you are loved.
– Kate Summers
10. Happy Birthday, Mom
Happy birthday, Mom!
May every second, minute
hour, day, and year of your life
be filled with the kind of
comfort, security, and happiness
you give unfailingly to me.
Without you, there would be
a gaping hole in my life, an emptiness
that only your love can fill.
Thank you, Mom, for all that you do,
for the extraordinary person, you are.
Happy Birthday, Mom!
– Joanna Fuchs
11. Cool Mom
You spread joy each night and day,
Your silent prayers and cool ways,
Mom, you are the lifeline of my life,
Without you, I can not survive
Happy birthday!
– Anonymous
12. Happy Birthday to You
Happy Birthday to you
there is so much to do,
lots of surprises to come
lots of hours of fun.
May this day bring you treats,
May your day be so sweet
happy birthday to you
there is so much to do.
– Wenona Elie
13. Great Mom
Happy birthday, Mom!
I hope everyone can see,
What a great mom you have always been,
And how much you mean to me.
I always think about you,
In times both good and bad,
For the things you taught are with me,
In happy times and sad.
On your birthday, I wish you joy,
Just like you pass around.
May all your good times multiply,
And happiness abounds.
– Karl Fuchs
14. Do Not Forget
Your birthday is the day I remember
all the wonderful things you do.
Time will fly; each day goes by,
and I have forgotten to say, "Thank you."
Thank you for teaching me strength,
to have confidence while I grow,
for helping me through my biggest challenges,
and for teaching me what I know.
Although our paths may be distant,
and we spend so much time apart,
remember you are the one
who made the essence of my heart.
I will love you until my last breath,
this I know for sure,
as you are the first love I ever had,
and so I will love you forever more.
– Vicki Fearnley
Related: Funny Mother's Day Gifts
Sweet Happy Birthday Poems for Mom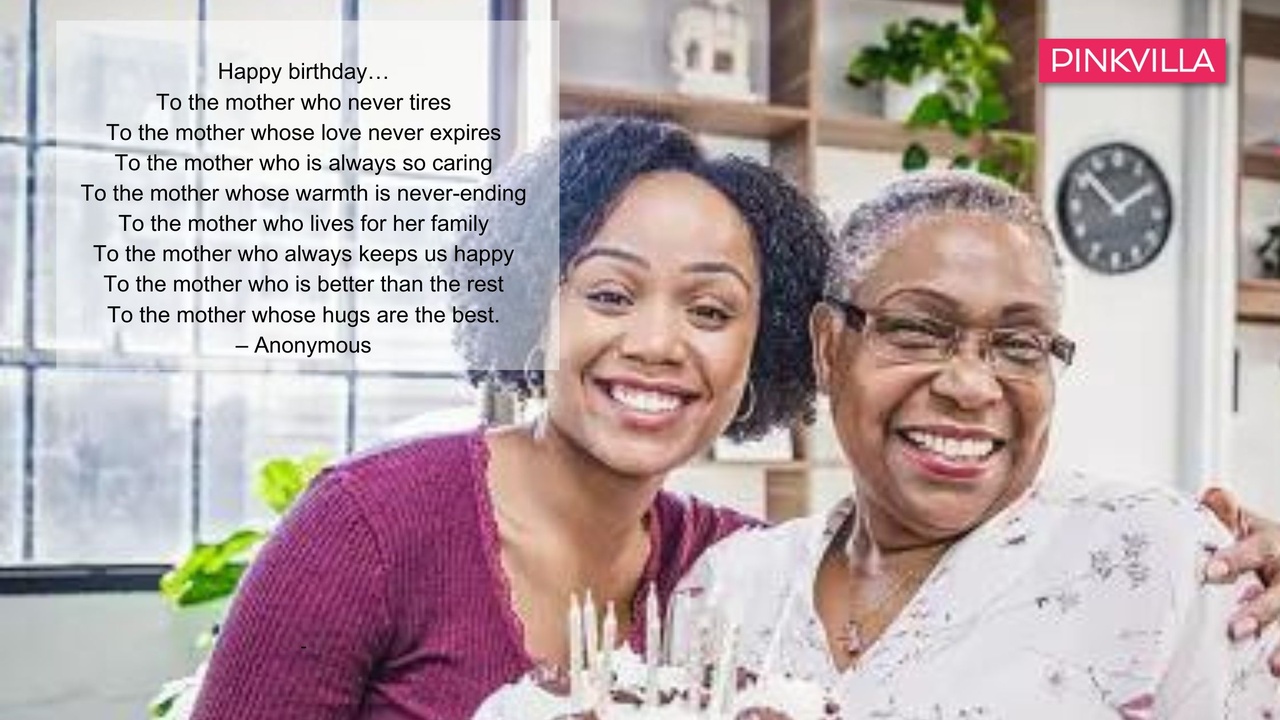 15. Best Mum
Happy birthday…
To the mother who never tires
To the mother whose love never expires
To the mother who is always so caring
To the mother whose warmth is never-ending
To the mother who lives for her family
To the mother who always keeps us happy
To the mother who is better than the rest
To the mother whose hugs are the best.
– Anonymous
16. Flowers for Mum
The plants are glad to see the sun.
They turn their faces
to enjoy the fun!
When clouds bring down
a refreshing shower,
their leaves turn green
to embellish the flowers.
Sun or showers,
Whatever may come,
those gorgeous flowers
sing Happy Birthday, Mum!
– Shelagh E Osborn Wright
17. Your Birthday Gift
For your birthday miss
I would like to give you this
A great watch from the Swiss
Or that sweet trip to Paris
You are so sweet
With that great heartbeat
Mom, you are the gift of this sweet home
So I would like to take you to Rome
You know that we wish you a great birthday
As we wish for more sweet years.
– Khaoula Ouakar
18. Greatest Mom
Thoughtful lady, that works so hard,
Always been there, my dear lifeguard.
Places others before herself,
Proud of the pictures on her shelf.
When in pain, maintains her smile,
Multi-tasking, she is versatile.
With all of this; time she finds,
Her love for us constantly reminds us.
On her birthday, just want to say,
I do not know how I will repay.
Eternally grateful, I hope she will see,
The greatest mother and she will always be.
– Martin Dejnicki
19. This Bouquet Is for You
Mum, I know that you like flowers
and you like your gardening to
so I bought this bouquet special
so I can give it to you
as this is your special day
to celebrate your birthday
Have a wonderful day, mum!
– Nick Bowley
20. A Birthday Wish for Mother
You are a mother who is very dear
With a heart full of love and so sincere
With special wishes on the way
Just for you on your special day
You are so thoughtful kind and sharing
Always warm and oh so caring
Happy Birthday, Mother.
– Diane Hannah
21. Spring Is in the Air
Spring is in the air
The sun is breaking through
The rays are shining down
For a wonderful day for you.
This birthday wish is special.
With all that will come true
It's sent with love and wishes
For a birthday just for you.
Happy Birthday, Mum.
– Sandra Carlse
Funny Birthday Poems for Mom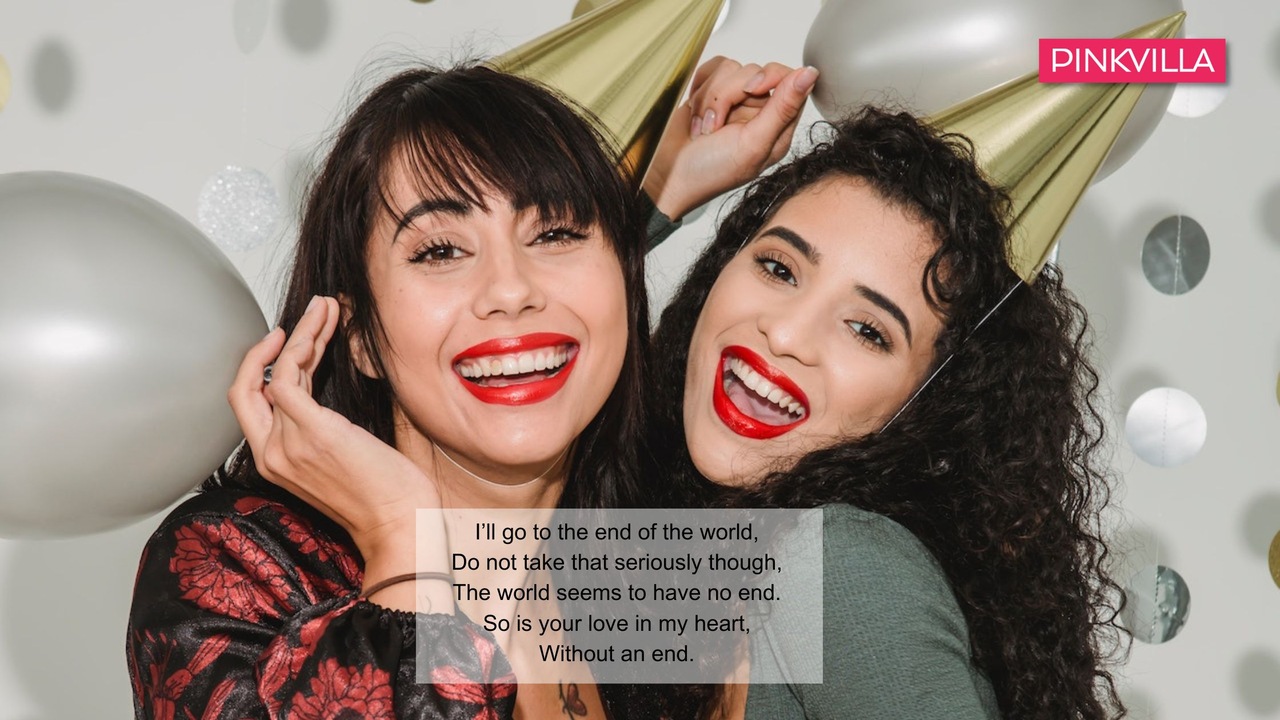 22. Untitled
Thank God you are beautiful,
At least now I know,
That when I'm old,
I'll remain beautiful.
Happy birthday, mom.
Stay beautiful always!
– Anonymous
23. Happy Birthday, Mom
I'll go to the end of the world,
Do not take that seriously though,
The world seems to have no end.
So is your love in my heart,
Without an end.
Happy birthday.
– Anonymous
24. Going over the Hill So Fast?
Kindly slow down mother.
But aging happens fast,
So I will not bother.
But wish that you enjoy every year,
Every bit of it to the rear.
Happy birthday, mom!
– Anonymous
25. Untitled
Never heard the word "father nature"
Always heard "mother nature"
So this is a testimony,
It is not acrimony,
That even the earth,
Celebrates mothers to all extent.
Happy birthday, mother!
– Anonymous
26. Untitled
When you are old
And need a kick start,
Make sure to make a shout-out,
To me alone,
Who knows your entire zone,
I will be right there with you,
For you have been right here with me.
Happy birthday to you!
– Anonymous
27. Untitled
There is absolutely no way now,
To remove your effect on me.
You have rubbed off so well,
I feel,
And talk,
And walk,
And move like a mother already,
At such a tender age!
It is a good feeling though,
Happy birthday, mother!
– Anonymous
28. How Much Are You Loved?
More than bubble gum
or somersaults –
Piggy-back rides
or chocolate malts.
Cotton candy
a tire swing –
Mommy, you are loved
more than anything!
Happy Birthday Mommy, with Love!
– Anonymous
Thankful Happy Birthday Poems for Mom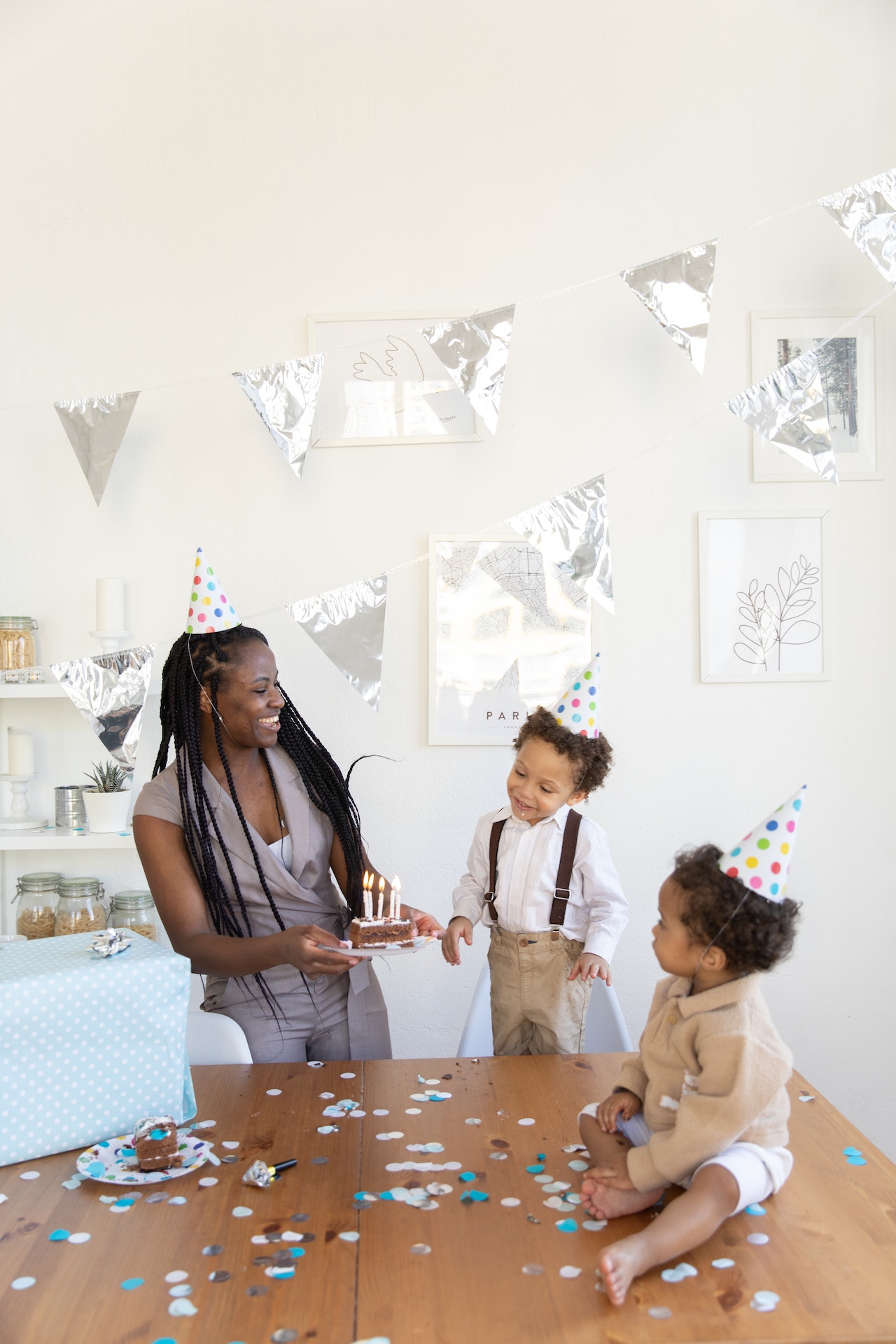 29. I Owe It All to Mother!
It is your birthday, Mom.
So I will raise a cheer.
Without you, my special, loving mom,
I would not be here.
Yes, I owe it all to you, Mom.
From the time that I was small,
You encouraged me in everything,
And tried not to let me fall.
Throughout my life your care,
Brightened each and every minute.
You loved me and enriched my life,
And I am so glad to have you in it!
– Karl Fuchs
30. Walking Sunshine
Dear Mother, I love you and want you to know,
I think of you often wherever I go.
You lift me up; you are like walking sunshine;
I am lucky to have a great mother like mine.
Your endless affection makes you special and rare;
I am always amazed by how much you care.
What you have given to me I can never repay,
Thank you, Mom, on your birthday.
– Joanna Fuchs
31. Your Birthday Means a Lot
Mom, your birthday means a lot
Especially to me;
You are smart and strong and all that is good;
It is true, indubitably!
That is why I send this birthday wish,
That all your dreams come true;
May your life be filled with happiness,
Because, Mom, I love you!
– Joanna Fuchs
32. All Your Efforts
All the efforts that you make to bring a smile to my face
The poise that you have
That elegance and grace
Mom, you are so very true in your ways
You make a pleasant vibe with the days
Mom, I love you for what you are
In my life, you are the true star
I love you so much
Wish you a loving birthday
Stay blessed in life!
– Anonymous
33. Visionary Mom
Mom, on your birthday
I celebrate you being you,
my extraordinary mother.
You have made such a difference,
created so much good in my life!
I celebrate your smart mothering,
your clever, creative methods
of gently molding your beloved child
into your vision of me:
a strong, capable adult,
an unselfish person of good character.
I celebrate your boundless
physical and emotional energy...
loving me, leading me, supporting me,
lifting me when I fall.
On your birthday, Mom,
I celebrate the best thing about my life...
having you as my mother.
– Joanna Fuchs
34. Mom's the Bomb
Happy Birthday to my mom;
As mothers go, you are the bomb!
You pick me up when I am down;
Around you, I can not wear a frown.
Your gifts cannot begin to say
How much you deserve this holiday.
Enjoy your birthday, Mom; take a break.
You are supermom, so take the cake!
– Joanna Fuchs
35. Birthday Thanks
Your birthday means a lot to me;
You raised me up and set me free.
Your birthday prompts me to let you know
You are in my heart, wherever I go.
I am thankful for you every day.
To celebrate you, Mom, I say,
Happy Birthday!
– Joanna Fuchs
Conclusion
Poems allow you to express your thoughts and sentiments in an eloquent manner. Whether you are looking for inspiration to write a poem by yourself for your mother or need a perfectly well-written piece to add to her birthday card or birthday letter, these lovely happy birthday poems for mom will help you uniquely express your feelings and give her something that she will cherish forever.
Have you ever written a poem for your mother? We would love to read it! So, share with us in the comments section below!
FAQs
How can I praise my mom on her birthday?
You can praise your mom on her birthday by writing a heartfelt letter, poem, or birthday wish which tells her how much she means to you and how grateful you are for everything she has done for you.
---
What words describe a mother?
All twenty-six alphabets are not nearly enough to describe a mother. However, the adjectives that somehow do justice while describing a mother include strong, mindful, loving, kind, generous, intense, endearing, protective, compassionate, intuitive, and extraordinary.
---
How can I express my love for my mother?
There are several ways to express your love for your mother. You can directly confess it to her – either face-to-face or through a card, text, or call. Alternatively, you can choose indirect ways like gifting her favorite things, buying her flowers, having a genuine conversation with her, listening to whatever bothers her, making her favorite snack, etc.
---
---