When Rhea, Neha's three-year-old daughter, is abducted, Neha phones Ronny, her ex-boyfriend who is now a soldier in the Indian army. He decides to save Rhea after remembering the vow he made to her sums up Baaghi 2.
Critics Review
TOI
Baaghi 2 is an allout action film with suspense and thriller elements. The first half is spent entirely in the setup. A distraught mother reaches out to her exboyfriend Ronny for help.
Bollywood Hungama
Baaghi 2 boasts of an extraordinary action and spectacular performance from Tiger Shroff with an absence of a convincing and engaging screenplay as a minus point.
Movie of the Month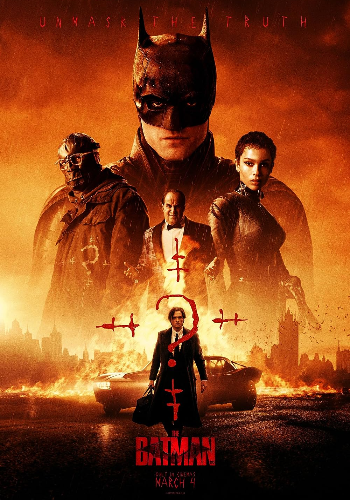 The Batman
Action, Drama, Crime
Cast:
Zoe Kravitz, Jeffrey Wright, Zoe Kravitz
BOX OFFICE Collection: ₹ 77 cr.
BOX OFFICE Collection: ₹ 77 cr.
Robert Pattinson, who played the role of Batman, in the 2022 movie. The Batman once landed up leaving fans upset. The actor joked about not working out on his physique for his role and left fans enraged. Despite all the love he...
Read more
Disclaimer: Box office numbers mentioned in the article are obtained from our own sources and diverse public platforms. We take all efforts to share possible accurate numbers, however, unless otherwise mentioned they are all approximates, but appropriately portrays the BO performance of the project. We are open to feedback and suggestions on editorial@pinkvilla.com.