Student Of The Year 2 is a movie about love, overcoming obstacles, and making a comeback. Rohan, played by Tiger Shroff, and Mridula, played by Tara Sutaria, study together at Pishorilal college and are in love. However, Mridula moves to the prestigious St. Teresa College, and Rohan, aware of the ex...
Critics Review
TOI
Pretty young things in designer wear, dapper dudes with rippling muscles, scorching hotwheels and a colourful campus buzzing with all sorts of extracurricular activities Welcome to the class of 2019 at Dehradun's most upscale college Saint Teresa. It's a place where all things are pretty and glosse
Mumbai Mirror
When you've signed up for the second edition of the airheaded franchise that revolves around Karan Johar's interpretation of campus customs and couture, your expectations are in check. This one culminates in a sports film, which could be slotted as Jo Jeeta Wohi Sikandar meets Riverdale meets Dehrad
Movie of the Month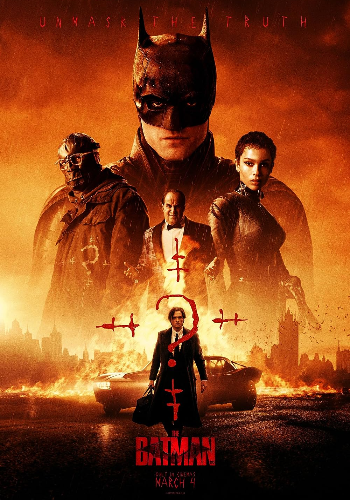 The Batman
Action, Drama, Crime
Cast:
Zoe Kravitz, Jeffrey Wright, Zoe Kravitz
BOX OFFICE Collection: ₹ 77 cr.
BOX OFFICE Collection: ₹ 77 cr.
Robert Pattinson, who played the role of Batman, in the 2022 movie. The Batman once landed up leaving fans upset. The actor joked about not working out on his physique for his role and left fans enraged. Despite all the love he...
Read more
Disclaimer: Box office numbers mentioned in the article are obtained from our own sources and diverse public platforms. We take all efforts to share possible accurate numbers, however, unless otherwise mentioned they are all approximates, but appropriately portrays the BO performance of the project. We are open to feedback and suggestions on editorial@pinkvilla.com.