20 Iconic Cardi B Hairstyles: From Bold to Breathtaking
Check out this list of Cardi B's hairstyles – from the iconic bob to vibrant extensions. Get inspired by this star's fearless approach to stunning new hairdos.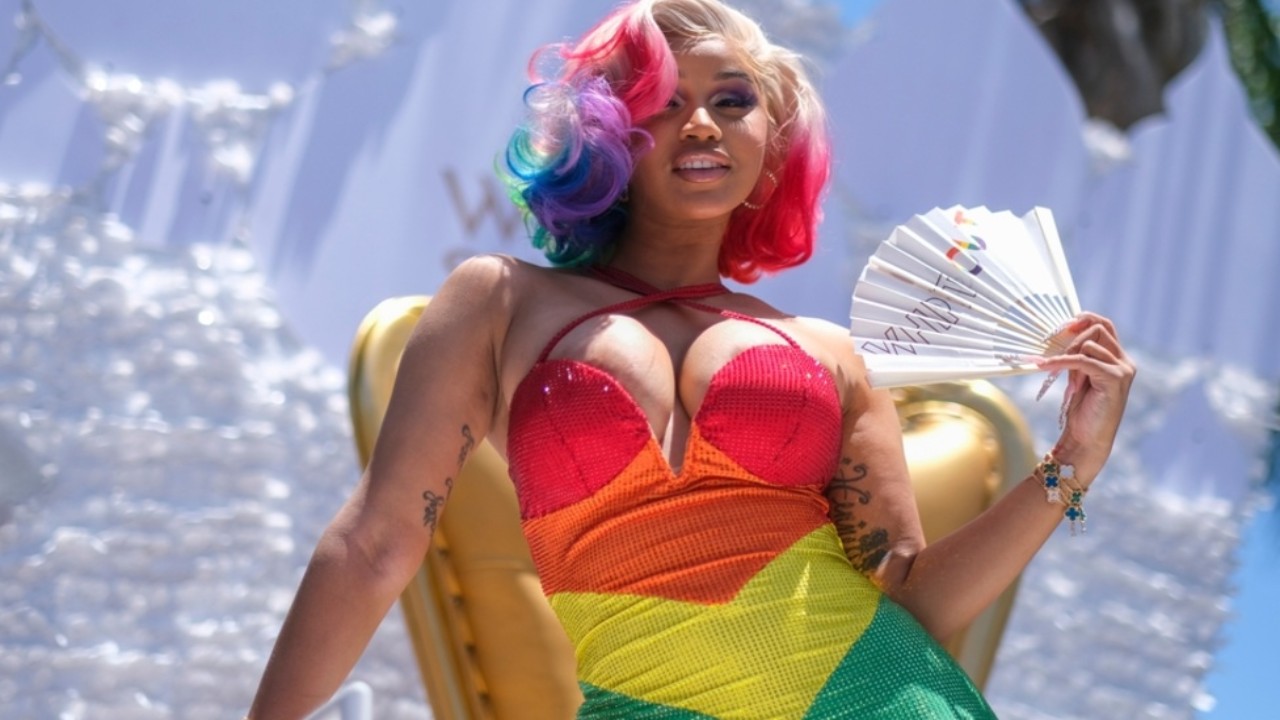 Cardi B's meteoric rise to fame began in 2015, ignited by her viral presence on social media and her unforgettable appearances on Love and Hip Hop. Beyond her musical talents, Cardi B established herself as a fashion and style icon, captivating audiences with her ever-evolving image. One of the most striking facets of her style evolution has been her fearless approach to hairstyling. From short and sassy bobs to extravagant extensions, vibrant hues, and cascading curls, Cardi B's hairstyle journey is a testament to her unapologetic experimentation. Her ability to effortlessly pull off an array of hairstyles has solidified her status as a trendsetter in the world of beauty and fashion. Thus, here are 20 Cardi B Hairstyles for you. 
20 Cardi B Hairstyles to Inspire Your Next Look
1. Long Straight Hair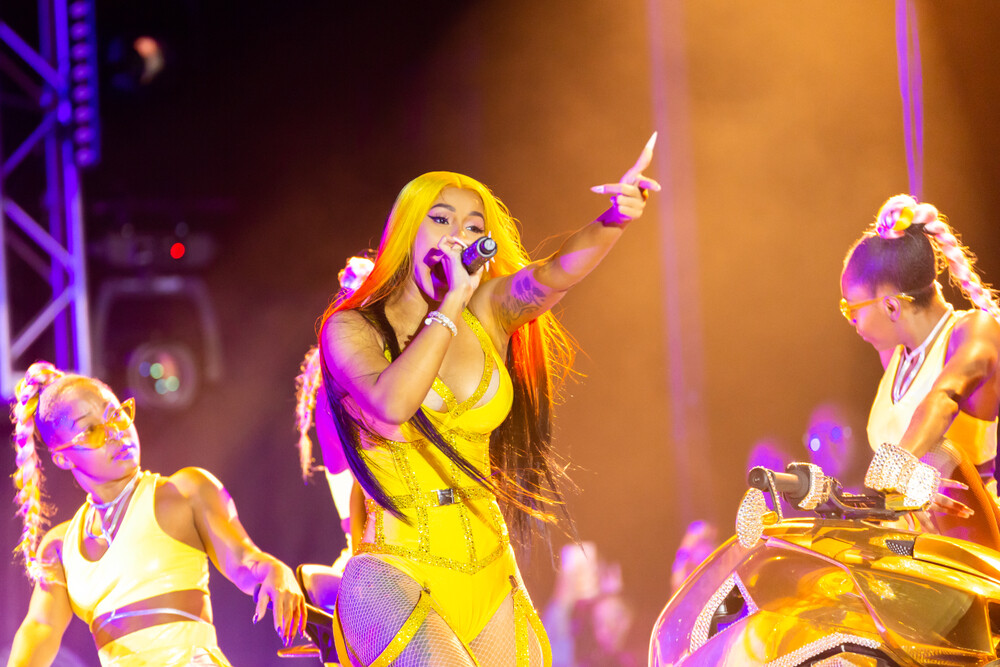 Cardi B often flaunts long, super sleek, and straight hair, giving her that classic, glamorous vibe. You can achieve this Cardi B long hair look by using a good flat iron to straighten your hair section by section. Don't forget to use a heat protectant to shield your hair from heat damage. To finish it off, use a lightweight shine serum or spray to give your hair that gorgeous, glossy sheen.
2. Bodacious Curls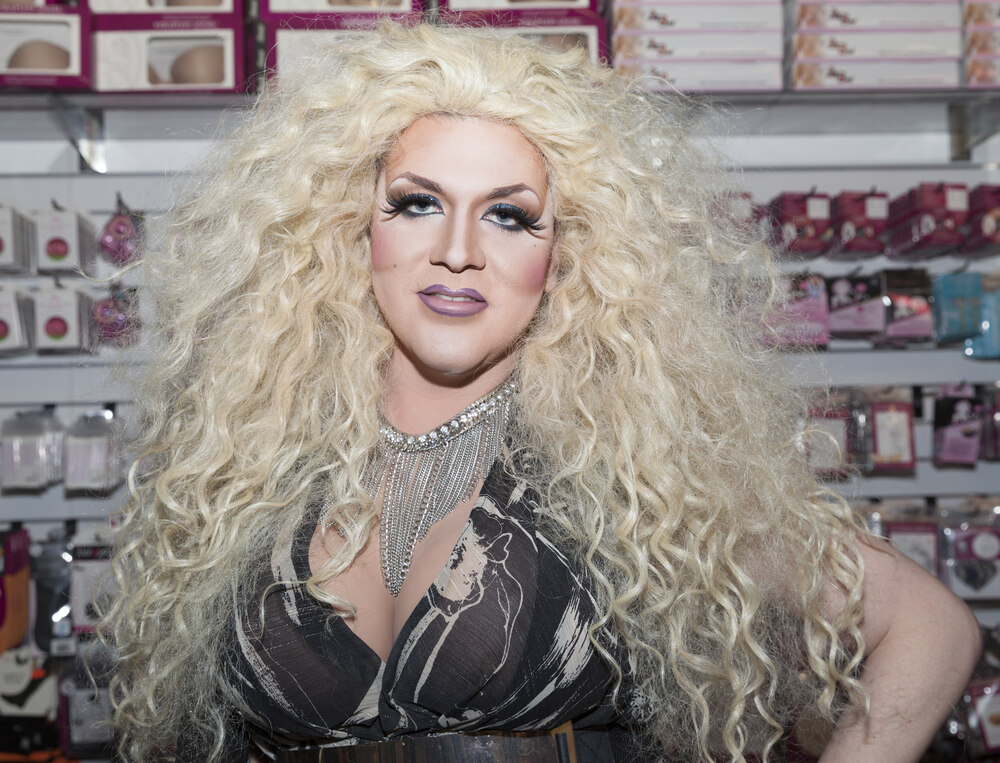 Those big, voluminous curls that Cardi loves effortlessly add drama and sophistication to her look. You can create them using a large-barrel curling iron or hot rollers. Before curling, put on some volumizing mousse or spray to add texture and hold. After curling, run your fingers through your hair to get that effortlessly chic vibe.
3. Bob Cut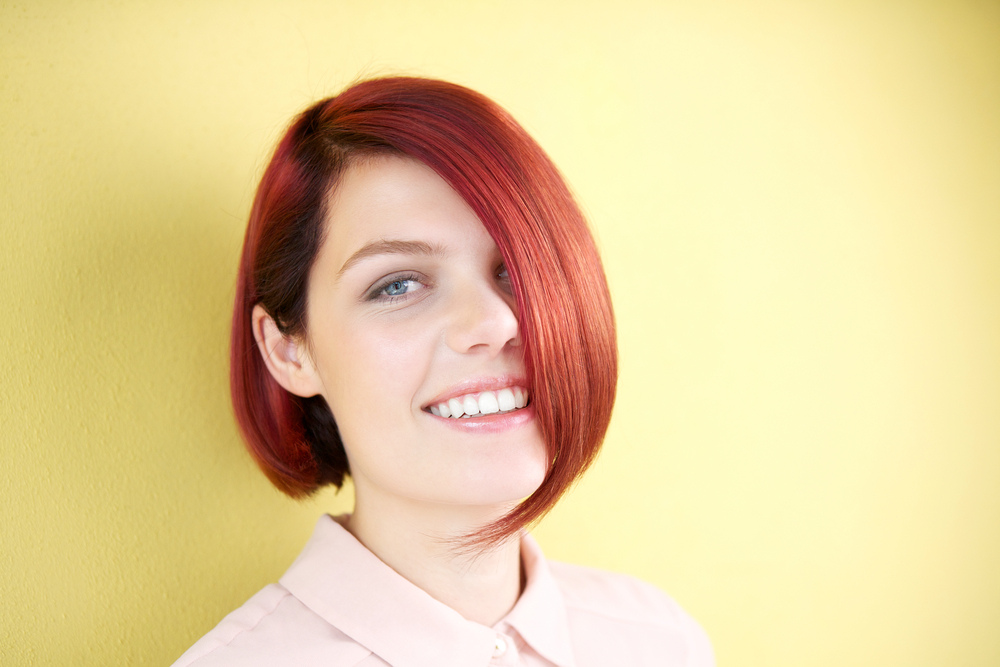 Cardi's sleek bob cut is stylish and versatile. To get this look, consult a professional hairstylist to give you a precisely tailored bob that flatters your face shape. For maintaining that sleek appearance, use a flat iron, and consider adding a bit of texturizing product for definition.
4. Pixie Cut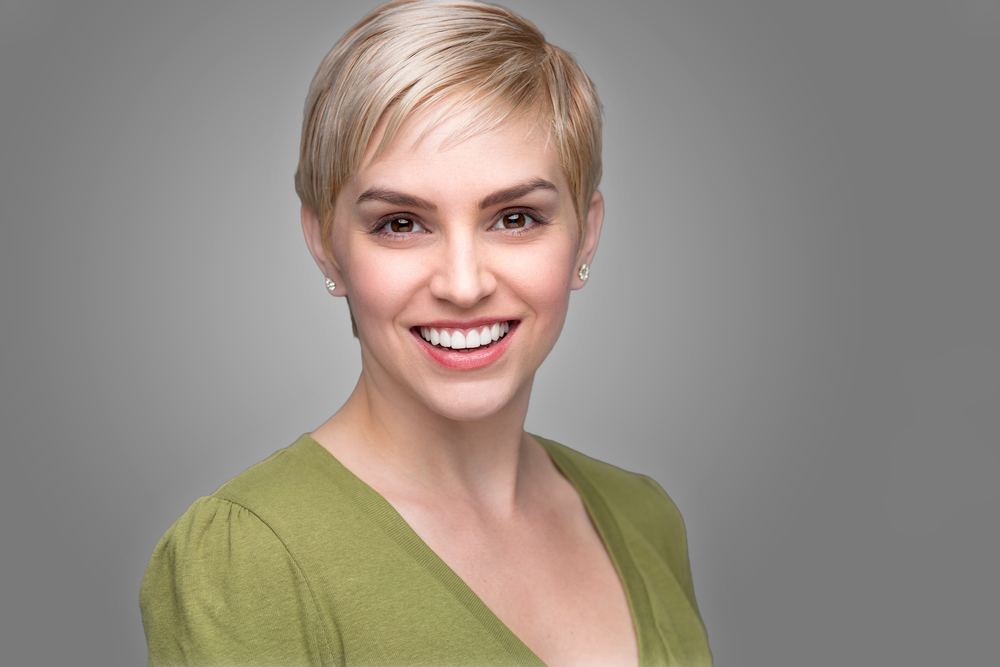 The pixie cut Cardi often rocks is all about bold and edgy vibes. To pull it off, you'll want to consult a talented hairstylist who can create a pixie cut that suits your unique features. To style it, use a pomade or styling wax to add texture and definition, so that you can embrace its versatility.
5. Neon-colored Wigs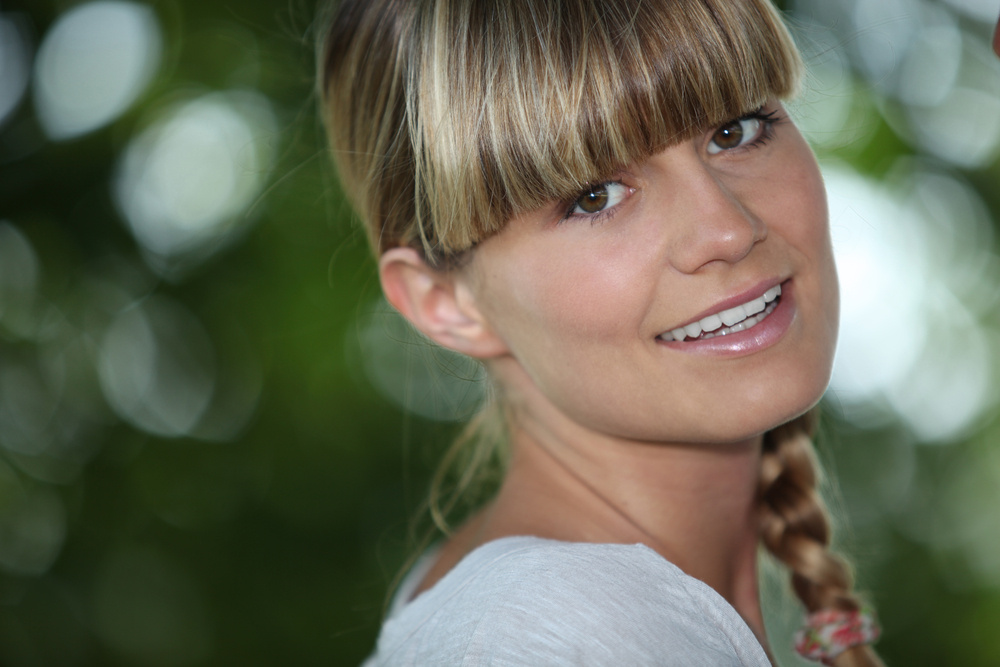 Cardi B is known for her love of colorful wigs – from wild neon shades to vibrant blues and greens. To get in on the action, you can buy high-quality wigs in your favorite neon color and style – you can choose from straight, curly, or wavy. Just make sure to secure the wig properly with wig adhesive or clips for a seamless fit.
6. Blunt Bangs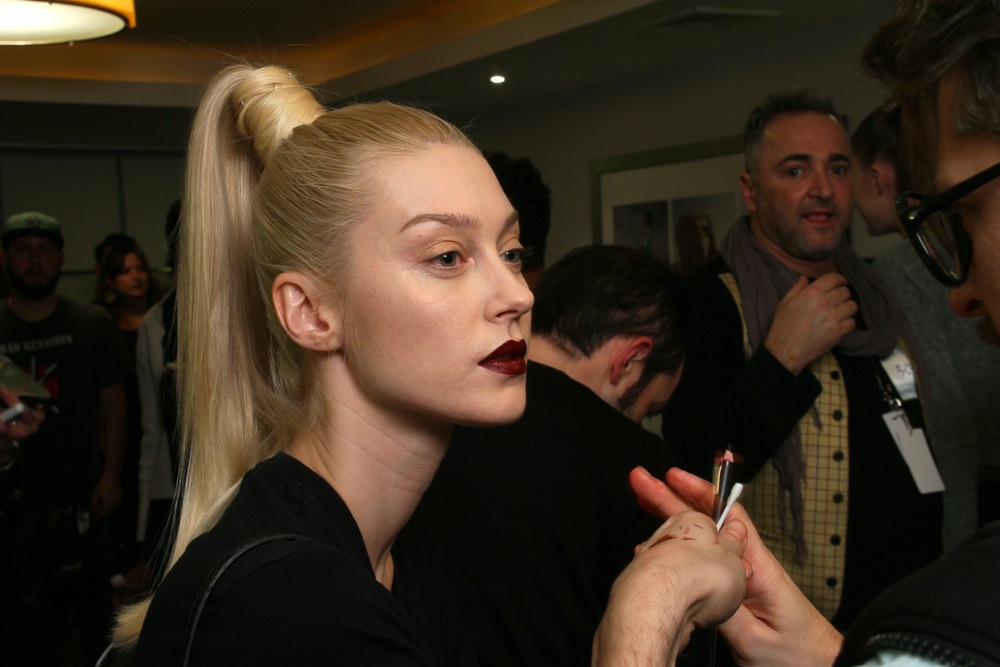 Blunt bangs are a major style statement for Cardi, giving her a striking focal point. To achieve Cardi B's bangs, you'll need a hairstylist to give you a precise blunt bang haircut. Keep them looking sleek by using a flat iron, and add some shine while taming any frizz with a bit of hair oil.
7. High Ponytail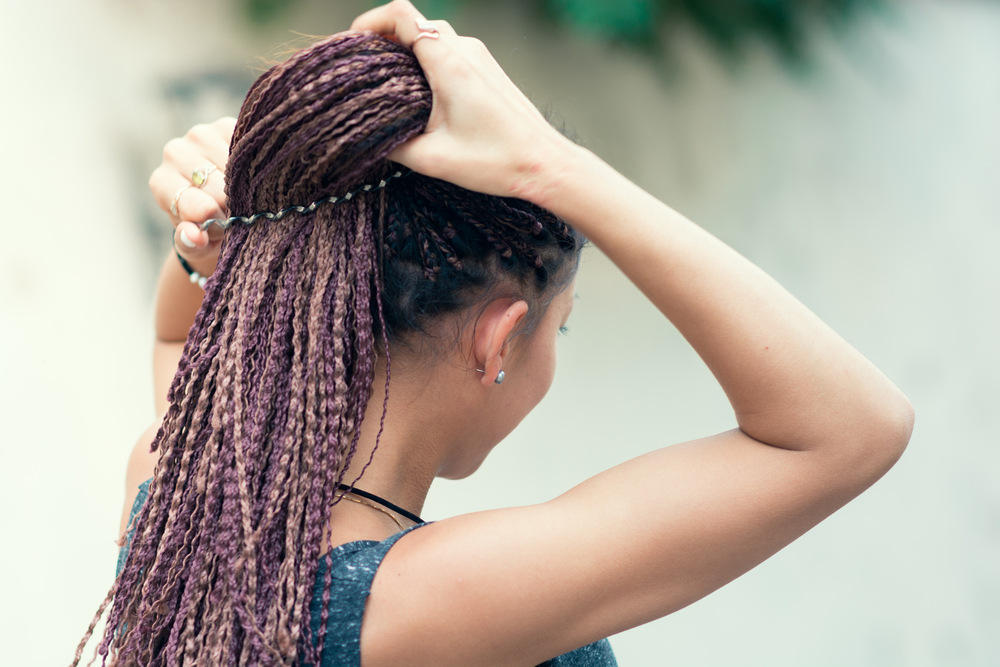 Cardi often rocks a high, super sleek ponytail that combines elegance with fierceness. To create it yourself, gather your hair at the crown of your head and secure it tightly with a hair tie. For that polished finish, wrap a small section of hair around the hair tie to hide it.
8. Cornrows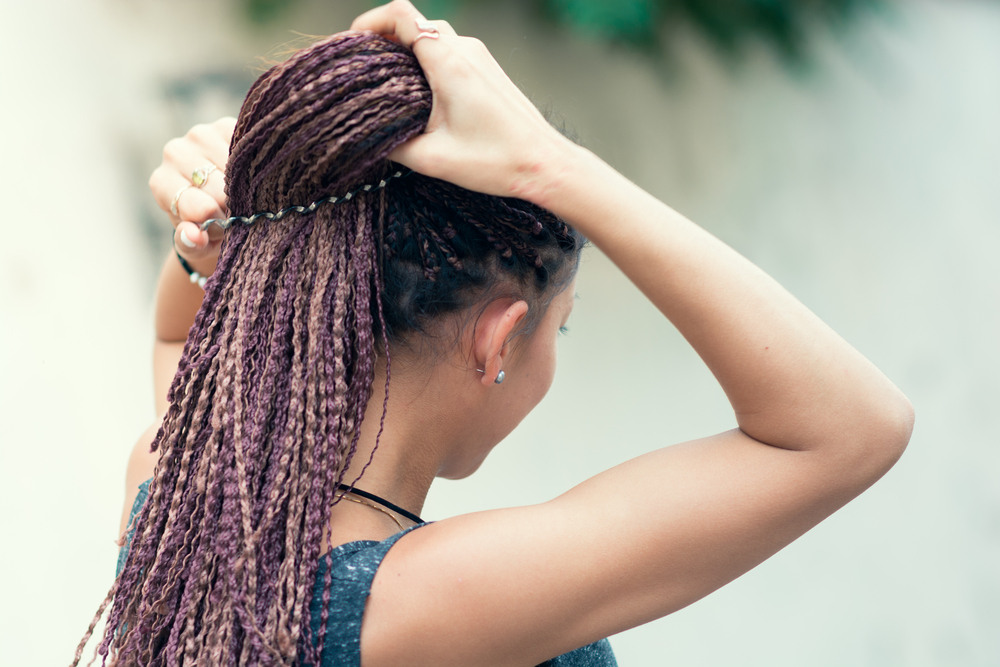 Cardi's intricate cornrows feature various patterns, showcasing her love for braids. To achieve a Cardi B braids hairstyle, consult a skilled braider to get professional cornrows. Keep your scalp and braids moisturized – this is the key to maintaining the style, and you can add some extra flair with hair jewelry or beads.
9. Mohawk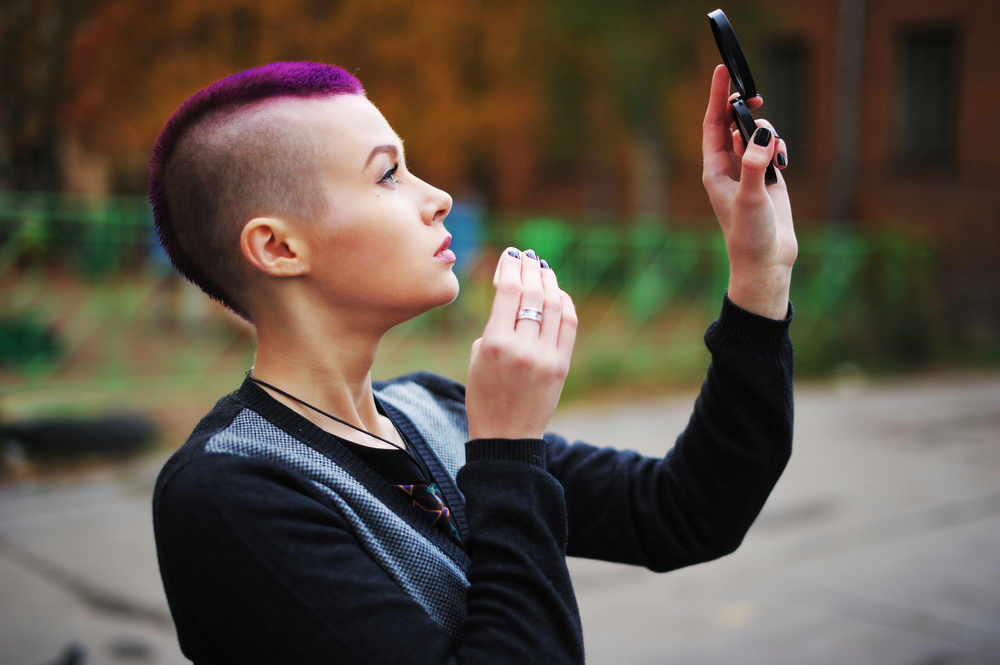 Cardi's bold mohawk includes shaved sides and a strikingly styled center. To pull it off, you'll need to shave the sides of your head and use a strong-hold styling product to make the center section stand tall. Regular maintenance is essential to keep the sides shaved and the center looking fierce.
10. Top Knot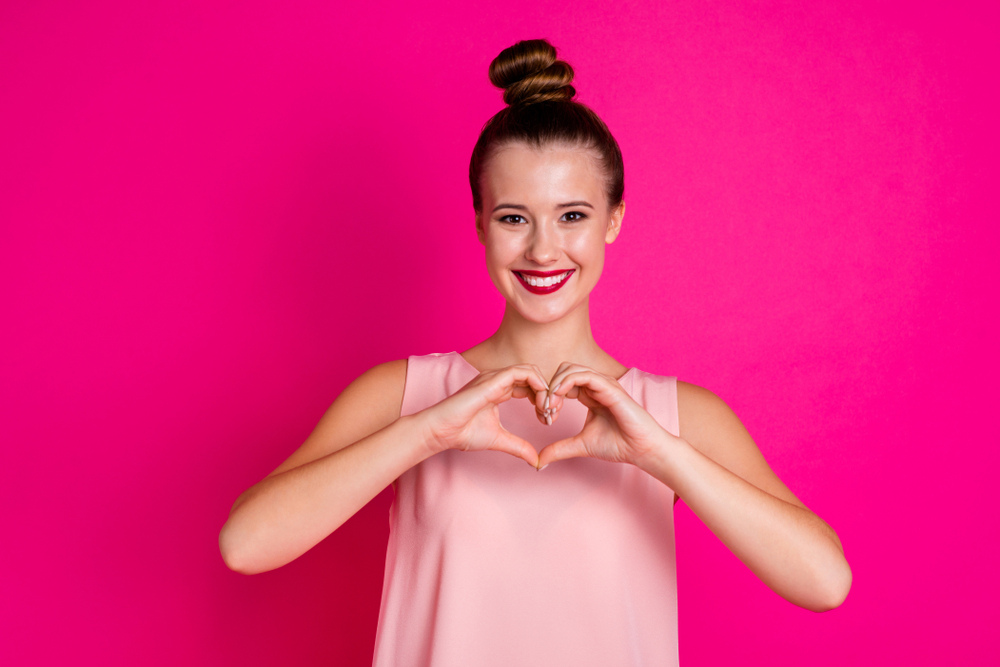 The top knot bun is a simple yet elegant choice that Cardi often rocks. To create the Cardi B bun hairstyle, gather your hair into a high ponytail, twist the ponytail, and wrap it around the base to form a bun. Secure it with hairpins or a hair tie, and you're good to go.
11. Afro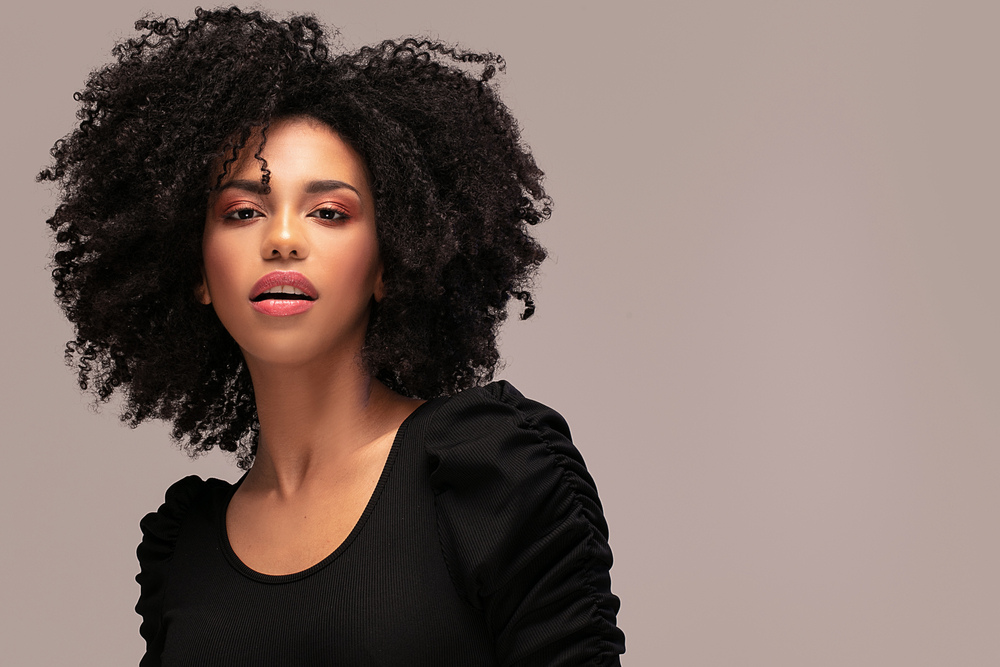 When Cardi embraces her natural curls in a beautiful afro hairstyle, it exudes confidence and authenticity. Achieve this look by using a leave-in conditioner and curl-enhancing products to emphasize your natural curl pattern. To add extra volume, gently pick or fluff out your curls, and remember to maintain them with regular conditioning and minimal heat styling.
12. Half-up, Half-down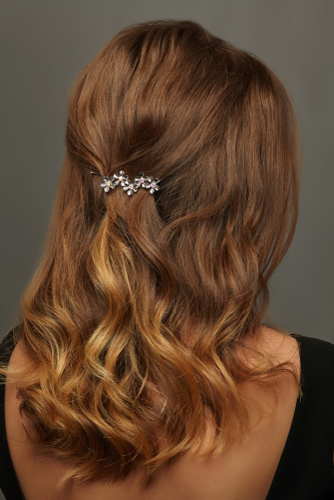 The half-up, half-down hairstyle offers a classic mix of elegance and casual charm. Simply section off the top half of your hair and secure it with pins or a hair tie while leaving the bottom half down or styling it in waves or curls.
13. Mermaid Waves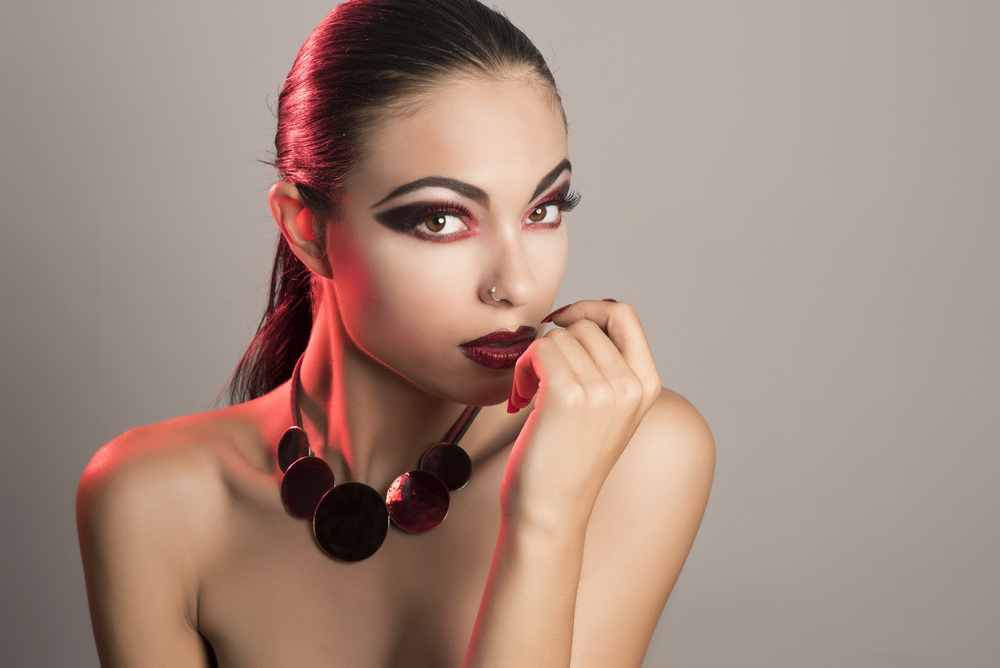 Cardi's long, flowing waves evoke a carefree, beachy vibe. You can create these waves using a large-barrel curling iron or wand, curling sections away from your face. Afterward, gently tousle your hair with your fingers to separate the waves and achieve a relaxed look.
14. Slicked-Back Hair
Slicked-back hair exudes sophistication and elegance. To achieve this style, apply a strong-hold gel or pomade to wet hair and comb it back, away from your face. Finish it off with a fine-tooth comb for a sleek and polished appearance.
15. Tousled Waves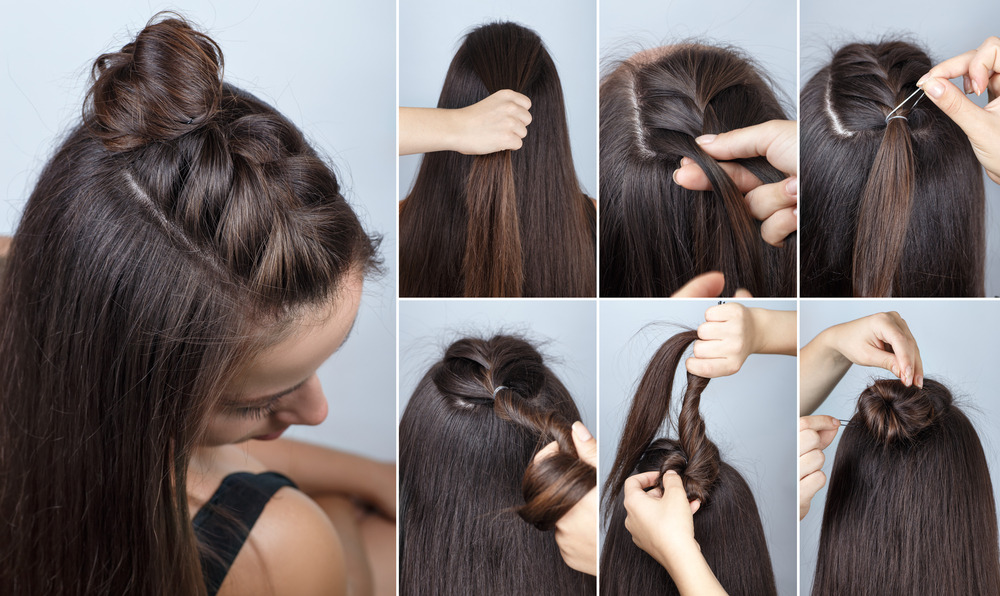 Effortless and casual, tousled waves are achieved with a curling wand and a texturizing spray. Run your fingers through your hair to separate the waves, creating a natural, laid-back look.
16. Braided Updo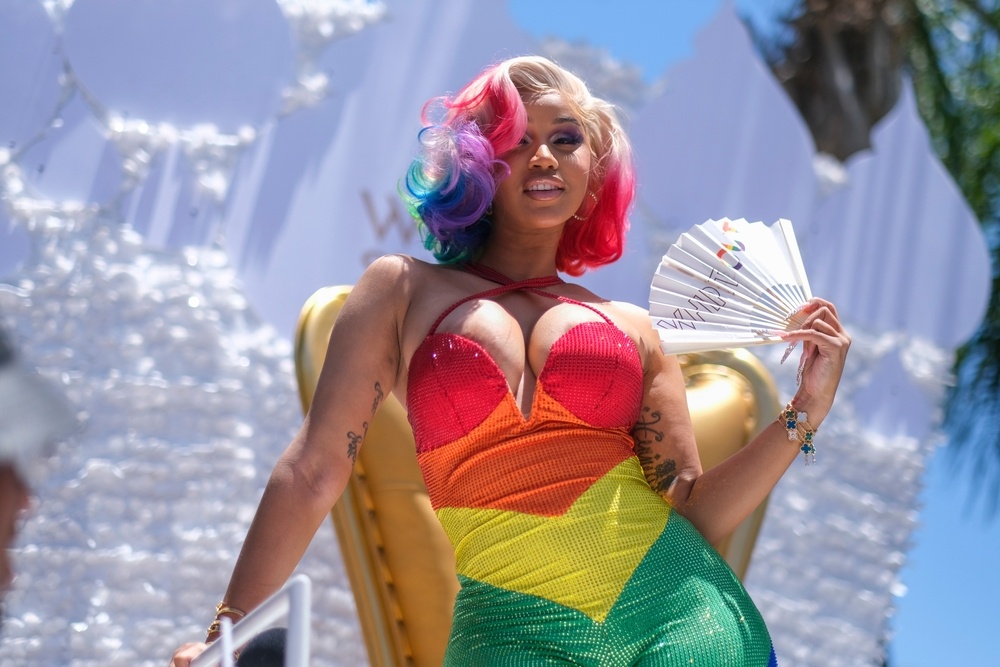 Cardi often goes for intricate braided updos for red-carpet events. To get Cardi B's updo hairstyle, consult a professional hairstylist for the braided updo that suits your style. Secure the braids with pins or clips, and finish it off with a strong-hold hairspray for a red-carpet-worthy appearance.
17. Ombre Hair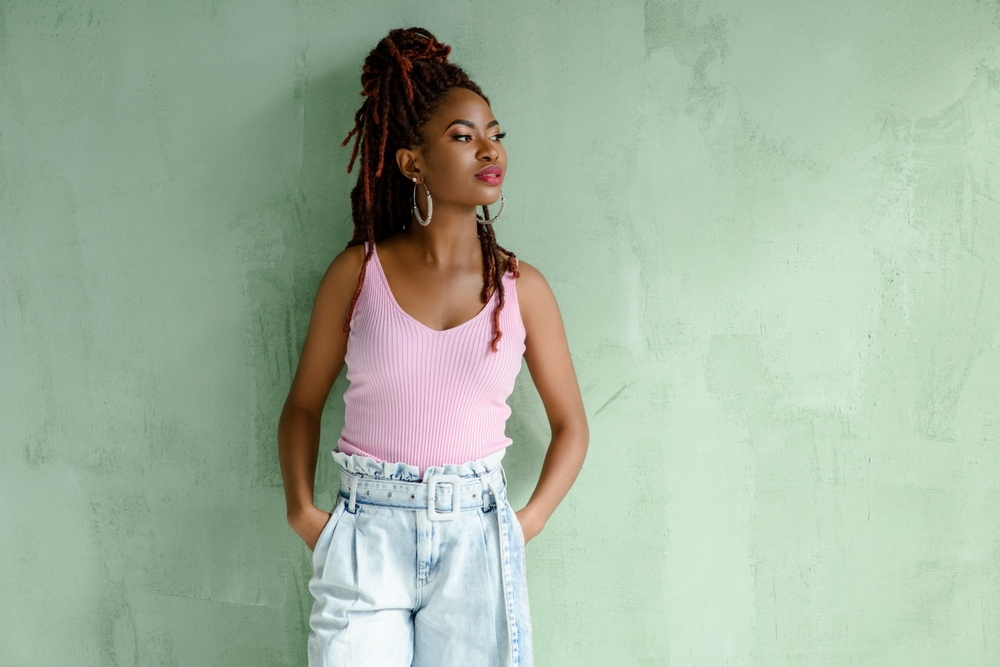 Achieving the ombre hair effect requires the expertise of a professional stylist. Work with them to select complementary colors that transition from dark roots to lighter ends. To maintain the ombre effect, use color-safe hair products and schedule touch-ups as needed.
18. Faux Locs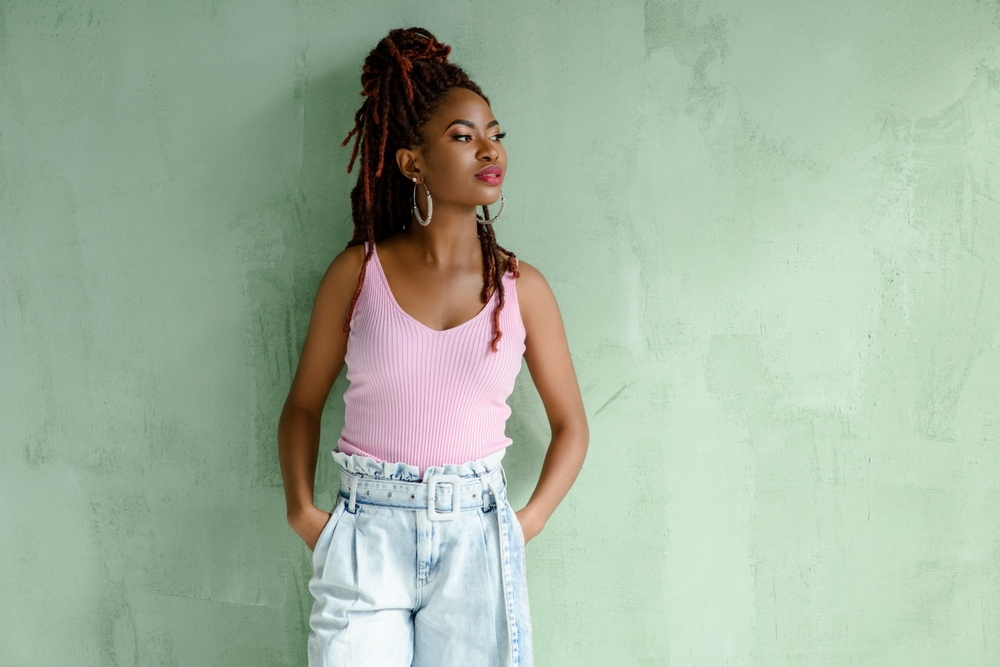 Cardi's faux locs showcase a natural and textured appearance. To achieve this look, consult a professional stylist who can install faux locs using lightweight hair extensions for added length. It's important to keep your scalp and locs clean and moisturized for a stunning finish.
19. Short And Wavy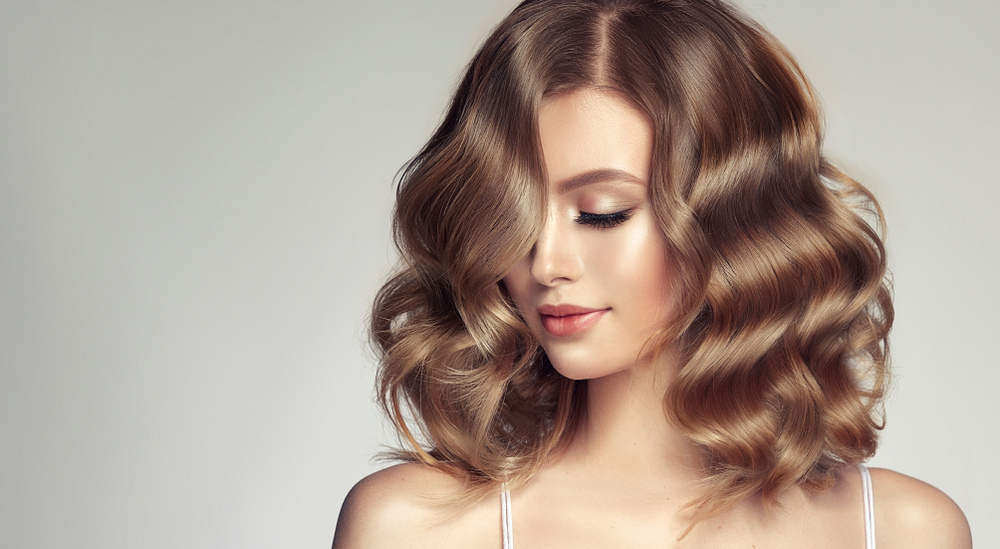 Short and wavy hairstyles frame the face beautifully. Create this look by using a curling iron or wand to add loose waves to short hair. Apply a texturizing product for hold and definition, and style it further by tousling with your fingers.
20. Twisted Updo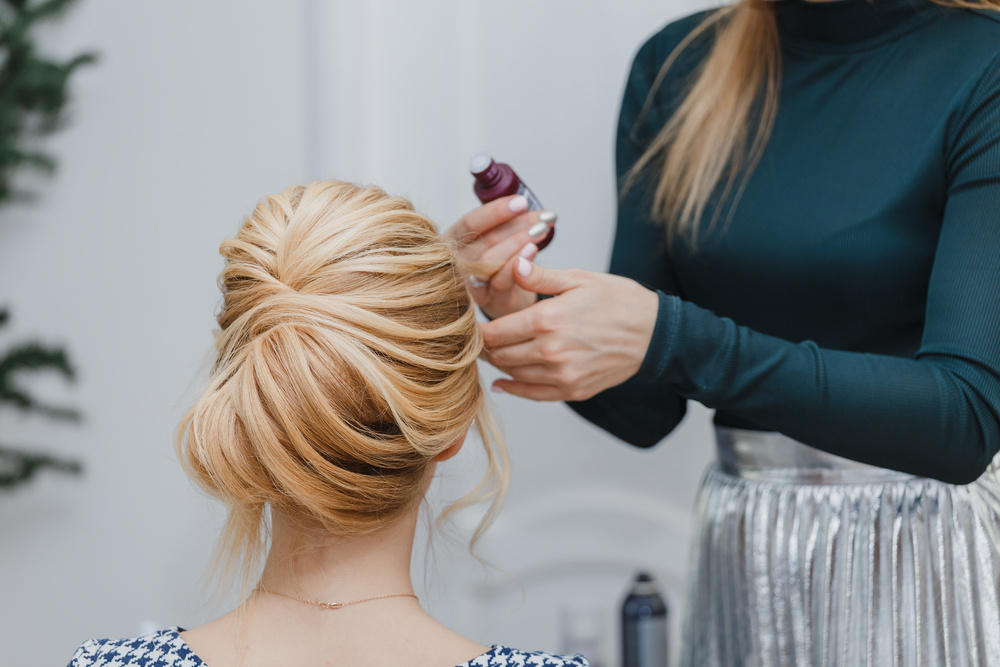 Cardi often opts for elegant twisted updos, accentuated with decorative hairpins. To achieve this style, twist sections of your hair and secure them with pins for an elegant updo. Add decorative hairpins or accessories for extra glamour and use hairspray to set the style in place.
Conclusion
Cardi B's hairstyles exemplify her fearless creativity and trendsetting fashion influence. From vibrant wigs to intricate braids and extravagant updos, her ever-evolving looks reflect her unique style and bold personality. She redefines the boundaries of hair fashion, making it an art form and a statement of individuality. Cardi's iconic hairstyles have left an indelible mark in the entertainment industry, solidifying her status as a true fashion icon and cultural trendsetter.
ALSO READ: 35 Jessica Alba Hairstyles to Look Cool And Sophisticated
45+ Amazing Rihanna Hairstyles That Will Make You Stand out

---