My Hero Academia Season 7: When will the anime release and what to expect? Deets inside
Will there be a Season 7 of My Hero Academia, the shōnen anime that has become one of the biggest names in the genre, now that it is in its sixth season?
Published on Mar 26, 2023 | 12:03 AM IST | 617.5K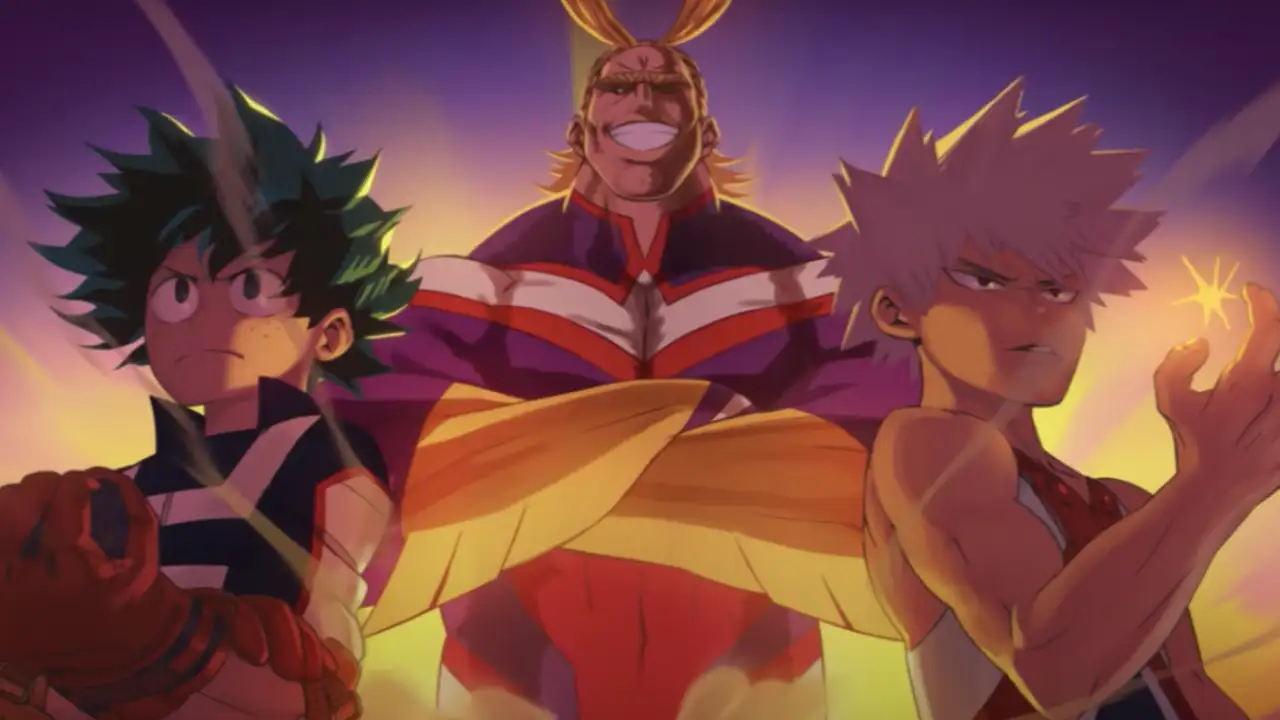 My Hero Academia, the beloved anime based on the manga by Kohei Horikoshi, is coming to a thrilling conclusion. With the Liberation War arc and the Black Hero Arc already complete, the final chapters of this story are beginning to take shape.Season 6 has given a truly epic performance, full of both highs and lows, and is regarded by many as the best season yet. With one episode left and fans eagerly awaiting the finale, the anticipation is palpable.
My Hero Academia season seven has officially been confirmed in the end credits of the season six finale! But when will it be released? Let's speculate. Season six covered seven tankōbon volumes, totaling 70 chapters of Kōhei Horikoshi's original manga. If season seven follows the same pattern, we can expect it to cover chapters 329-399, with the most recently published My Hero Academia chapter being #382. Get ready for more action-packed adventures with the heroes of My Hero Academia!
What to watch out for in Season 7
The beloved anime series, My Hero Academia, has now caught up with the manga's publication, leaving us unsure as to when the show will return. Historically, each season of the show has aired roughly 12 months after the previous season finale. For example, season five ended in September 2021, and season six started up in October 2022. Based on this pattern, we can anticipate that My Hero Academia season seven will likely release in Spring 2024.
ALSO READ: My Hero Academia live-action film to release on Netflix; 6 things to know about the Manga series
Avid fans of My Hero Academia won't want to miss out on what's next in the series' final phase. Season six set up and delivered a set of arcs that resulted in the series' main villain All For One breaking free of his prison and gathering an army of diabolical bad guys, but what happens next? Viewers whose curiosity is getting the better of them can find out what's in store thanks to the ongoing, original manga. But beware, major spoilers are ahead! My Hero Academia season seven will likely pick up where season six left off, with the introduction of USA hero 'Star and Stripe'. If the story follows the manga we'll see her battle against All For One, and the resulting devastation after her devastating loss. Don't miss out on the action-packed season of My Hero Academia that fans deserve!
Is MHA season 6 over?
Image result for my hero academia The season ran for two consecutive cours, and aired from October 1, 2022, to March 25, 2023, on ytv and NTV. The season follows the climactic battle between the Heroes with the students of U.A.
---
How many episodes is My Hero Academia in total?
113
---
How many seasons of MHA are left?
My Hero Academia season 7: Expected release date, what to expect, and more. My Hero Academia season 7 is likely to be the final season of the anime, and fans are in a frenzy speculating about its release time.
---
About The Author
A content writer for 13 years, the entertainment section is Tanya's favorite. A self-confessed creative claustrophob...ic, she needs to explore, create, and see life with newer perspectives. If not near her laptop writing, she can be seen trekking and camping around the world. Read more
Top Comments
There are no comments in this article yet. Be first to post one!